A Monthly Electronic Baptist Journal Bridging Yesterday and Today
(Vol. 9, No. 2)
Editor: Bruce T. Gourley, executive director, Baptist History & Heritage Society
The Baptist Studies Bulletin (BSB) is produced by the Baptist History & Heritage Society and provides scholarly analysis, informed editorials, book reviews, and special features for subscribers. Click here to access previous issues and to subscribe or unsubscribe from the BSB. Republishing of articles is allowed, but please provide credit and a link back to the Baptist Studies Bulletin.
If you find the Baptist Studies Bulletin useful, please consider making a donation to the Baptist History & Heritage Society (use the "Donate" button to the left).
..

____________________________________________________________________
Announcement: "Baptists and Revivalism" Conference
June 3-5, 2010
Georgetown, Kentucky
Featured Speakers: Bill Leonard, Sheila Klopfer, Loyd Allen, David Music
The conference is open to the public. Make your plans to attend! Information and registration.
_____________________________________________________________________
TABLE OF CONTENTS
"Baptists, Muslims, Atheists and the First Amendment" – by Bruce T. Gourley
"Tributes to Cecil Sherman"
"Notable Quotes"
"Seminary in Crisis: A New Book From William Hull"
"A Request From America's Second Baptist Church"
Dates and Events to Note
____________________________________________________________________
History on the Front Burner: BAPTISTS, MUSLIMS, ATHEISTS AND THE FIRST AMENDMENT
by Bruce T. Gourley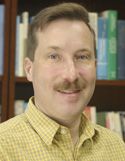 "The notion of a Christian commonwealth should be exploded forever … Government should protect every man in thinking and speaking freely, and see that one does not abuse another. The liberty I contend for is more than toleration. The very idea of toleration is despicable; it supposes that some have a preeminence above the rest to grant indulgence, whereas all should be equally free, Jews, Turks, Pagans and Christians." So declared the Baptist evangelist and preacher John Leland in 1790, in A Chronicle of His Time in Virginia.
Recognized by many as the most prominent and influential preacher in Virginia during the early years of the new American nation, Leland and his fellow Baptists understood something that escapes the grasp of many twenty-first century Christians (including Baptists): followers of Christ should protest any government action that favors any religion over other religious faiths.
Leland stood upon the shoulders of nearly two centuries of Baptist faith, a faith that appreciated diversity and fought for religious pluralism. Widely viewed as liberals and heretics, and persecuted, tortured, and terrorized by orthodox Christians who controlled the levers of the state, Baptists remained steadfast in their quest for religious liberty for all. Playing a central role in the implementation of full religious liberty in the founding of America, Leland and Virginia Baptists on a national scale fulfilled the vision of generations of their spiritual forebears: the establishment of a secular state founded upon separation of church and state (as had been the case in Rhode Island since 1636, thanks to Roger Williams, founder of the Rhode Island colony and the first Baptist Church of America).
In the late eighteenth century, some Europeans (and some American citizens) charged that the newly-founded United States of America, by offering no reference to God in her Constitution, was an atheist nation. Two hundred years later, many of a new generation of Christians, forgetting or ignoring history, suddenly (it seemed) decided that America had been founded as a Christian nation, in the process transforming eighteenth century Deists and humanists – representative of most of America's founding fathers – into evangelical Christians. Even John Leland fell victim to historical revisionism, pushed to the side, re-imaged as a secular humanist, or detached from his commitment to separation of church and state.
Today, the modern myth-making continues. This month's most publicly visible reconstruction of history at the hands of agenda-driven politicians is taking place in the state of Texas. In an effort to defend the myth of America founded as a Christian nation, the Religious Right-controlled State Board of Education is on the verge of removing, from state school textbooks, the capstone of nearly two centuries of Baptist faith and witness: the constitutional separation of church and state and guarantee of full religious liberty for everyone. Not only is Baptists' central contribution to America on the chopping block, but Thomas Jefferson stands to be muzzled. His crime? Agreeing with the freedom-loving Baptists in their crusade for separation of church and state.
More than 1,000 historians have written the Texas State Board of Education in protest. Roger Paytner, pastor of First Baptist, Austin, recently offered a good critique of what has become known as the Texas Textbook Wars.
Meanwhile, as Texas religious extremists strive to rewrite history, Franklin Graham, son of Billy Graham (one of the most famous Baptists in history), thinks the government should approve his hatred of the Muslim faith. According to Graham, most Americans claim to be Christians, and since only a minority are offended by his divisive message, the government should sanction his views.
Perhaps the Religious Right myth-makers in Texas and Franklin Graham have never heard of John Leland. It is possible that they are unfamiliar with traditional Baptist beliefs. On the other hand, maybe they were introduced to the stories of  Leland and the early Baptists somewhere along the way, but have chosen to reject history in favor of their own imaginations.
Lest one despair that so many contemporary Christians, including Baptists, are turning their backs (ignorantly or willfully) on Baptists' and America's faith heritage, atheist Michael Newdow reminds us that religious favoritism on the part of government is inconsistent with our nation's Constitution. That an atheist has a better handle on the faith heritage of Baptists than do many Baptists, is more than a little ironic. "It's good to know there are [some Baptists] who recognize that the issue is not "'Belief in God versus Disbelief in God,'" Newdow wrote in a recent email correspondence, "but 'Belief in Equality versus Belief in Favoritism for Any Religious View (including, of course, Atheism).'"
A Baptist of old could not have said it better.
____________________________________________________________________
TRIBUTES TO CECIL SHERMAN
Reactions from Baptist life and beyond

Cecil Sherman, well-known moderate Baptist statesman and the first coordinator of the Cooperative Baptist Fellowship, passed away April 17. Sherman's family mourned his passing, as did his many friends.
In the month since, many have offered tributes to and remembrances of Sherman, whose prophetic voice and ministry spanned half-a-century of Baptist controversies, from the Civil Rights movement to the fundamentalist takeover of the Southern Baptist Convention and the emergence and development of CBF.
News organizations religious and secular covered Sherman's passing, including: Associated Baptist Press, Dallas Morning News, and New York Times.
Sherman'
s contemporaries praised his life and work. "He stood on a higher hill than the rest of us," Walter Shurden, retired director of the Center for Baptist Studies at Mercer University, said at Sherman's April 23 memorial service in Asheville, North Carolina. David Wilkinson, who worked with Sherman, remembered "Lessons of Love From Cecil Sherman." Daniel Vestal, current CBF Executive Coordinator, offered his "Farewell to a Friend."
Cecil Sherman's autobiography, By My Own Reckoning, was published in 2008. Charles Deweese's review of the volume is available here.
Pictured at bottom: Cecil and Dorothy "Dot" Eugenia Hair Sherman. Photos source.
____________________________________________________________________
"NOTABLE QUOTES"
Sayings worth remembering

"I think that this means that this is an extraordinarily tolerant country religiously, and I think we should stop for a moment and appreciate that. It wasn't long ago that Protestants were burning down Catholic monasteries, and it wasn't long ago that the Holocaust happened." Boston University professor Stephen Prothero, on the looming absence of a Protestant presence on the United States Supreme Court.
"I am interested in Southern Baptists as a case study in transitions in American religious life and denominational life, and in that, they continue to be fascinating to me." Wake Forest University Divinity School Dean and Church Historian Bill Leonard, on the eve of his retirement as dean.
"Security is not the same as peace, and it is peace that Christians are called to pursue. The command of God to the church is clear — a command of peacemaking." Pastor Craig Gardiner of Calvary Baptist Church in Cardiff, Wales, quoting Dietrich Bonhoeffer while speaking of a resolution by the British Baptist Assembly advocating a further curtailment of nuclear weapons.
____________________________________________________________________
NEW FROM THE BAPTIST HISTORY & HERITAGE SOCIETY
William E. Hull, Seminary In Crisis: The Strategic Response of the Southern Baptist Theological Seminary to SBC Controversy (Atlanta, Ga.: Baptist History & Heritage Society, 2010), 103 pages.
Click here for ordering information.
This newly-published volume is an inside analysis of the crisis that gripped SBTS during the second half of the 20th century.
Seminary presidents Duke K. McCall and Roy L. Honeycutt, Jr., are Hull's subjects as he examines how the flagship theological institution of Southern Baptists responded to opposition from increasingly organized, inerrantist efforts to transform the educational institution.
"A brilliant analysis of radically contrasting approaches to the crisis into which the inerrantist takeover of the Southern Baptist Convention plunged Southern Seminary." – Glenn Hinson, former David T. Porter Professor of Church History at Southern Seminary; current Senior Professor of Church History and Spirituality at Baptist Seminary in Kentucky.
"William E. Hull demonstrates again his exceptional scholarly and practical skills in this case study comparing the leadership skills of the two presidents of Southern Seminary, Duke K. McCall and Roly L. Honeycutt, Jr., during the years of the SBC controversies, 1968-93." – Larry L. McSwain, McAfee School of Theology, Atlanta, Georgia
____________________________________________________________________
"A REQUEST FROM AMERICA'S SECOND BAPTIST CHURCH"

United Baptist Church (formerly First Baptist Church) of Newport, Rhode Island, is the second oldest Baptist church in America. Dr. John Clark, one of the original settlers of Aquidneck Island, in 1638 began holding worship services in the newly formed town of Pocasset (today's Portsmouth). Clark is best known as the author of Ill Newes From New England, an appeal for religious liberty in the New World.
In 1639, Clark and a small group of settlers founded the town of Newport, and continued meeting for worship. Five years later, Clarke guided his congregation to become a Baptist church, characterized by believer's baptism. A brief, historical overview of the church's history is available on the church's website.
For those keeping count, that was 366 years ago.
Now renamed United Baptist Church, America's second oldest church, a small congregation, currently faces 21st century challenges.
Dr. Paul Hanson, United's pastor, tells the story: "A week before Palm Sunday, we discovered that the ceiling in our sanctuary had structurally failed.  The reason was age and the type of 19th century construction techniques used to put the ceiling up. Since them we have had to close down all access to the sanctuary until we can have the situation fixed. The local building inspector has given us a time frame of around 6 months to make the ceiling safe.
Our small congregation does not have the financial resources to pay for this project.  We have very limited funds that we are presently using to ensure that our ministry is continuing in Newport."
In order to assist in raising the roughly $200,000 that will be required for the needed repairs, the church is seeking organizations and individuals who are interested in the preservation of historic Baptist structures.
For more information, contact Paul Hanson at ubcnpt@verizon.net.
____________________________________________________________________
DATES TO NOTE
Upcoming events of interest to Baptists
June 3-5                 Baptist History & Heritage Society Annual Conf. (Georgetown, KY)
June 10-15            International Baptist Convention (Interlaken, Switzerland)
June 24                   Baptist Women in Ministry Breakfast (Charlotte, NC)
June 24-25            National CBF General Assembly (Charlotte, NC)
June 25                   Baptist Joint Committee Religious Liberty Luncheon (Charlotte, NC)
July 12-17             Baptist Peace Fellowship of N. America  Conf. (Keuka, NY)
July 28-Aug 1       20th Annual BWA Congress (Honolulu, Hawaii)