A Monthly Electronic Baptist Journal Bridging Yesterday and Today
(Vol. 9 No. 4)

Editor: Bruce T. Gourley, executive director, Baptist History & Heritage Society
The Baptist Studies Bulletin (BSB) is produced by the Baptist History & Heritage Society and provides scholarly analysis, informed editorials, book reviews, and special features for subscribers. Click here to access previous issues and to subscribe or unsubscribe from the BSB. Republishing of articles is allowed, but please provide credit and a link back to the Baptist Studies Bulletin.
If you find the Baptist Studies Bulletin useful, please consider making a donation to the Baptist History & Heritage Society (use the "Donate" button to the left).
…

TABLE OF CONTENTS
"The Summer of Baptist Discontent and Hope" – by Bruce T. Gourley
"The Baptist General Conference in the 21st Century: Church and State" by Vic Winquist
"Local Church History Committees and the Baptist History & Heritage Society"
"Book Reviews"
John A. Ragosta, Wellspring of Liberty: How Virginia's Religious Dissenters Helped Win the American Revolution & Secured Religious Liberty
David W. Bebbington, Baptists Through the Centuries: A History of a Global People
Perry Thomas, From Slave to Governor: The Unlikely Life of Lott Cary
"Notable Quotes"
Dates and Events to Note
____________________________________________________________________
THE SUMMER OF BAPTIST DISCONTENT AND HOPE
by Bruce T. Gourley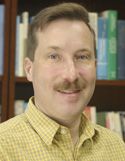 During the summer months each year Baptist groups in America gather to preach, worship, pass resolutions, and reevaluate the mission and direction of their churches and denominations. In recent years, these summer convention gatherings have seemingly been marked more by hand-wringing than by praying hands.
Southern Baptist Convention leaders have for much of the past decade spent their summers seeking solutions for their denomination's dwindling numbers and inability to reach younger generations. Impervious to church historian Bill Leonard's 1990 classic volume, God's Last and Only Hope: The Fragmentation of the Southern Baptist Convention, this year's solution calls for Southern Baptist churches in the South to give more money through reconfigured channels to evangelize the world.
Leonard argued twenty years ago that the (white) American South was incapable of saving the world. Nonetheless, the leaders of today's shrinking SBC seem intent on a southern salvation. Commenting recently on the SBC's global agenda, Leonard noted that Southern Baptists are losing their "cultural privilege and majority status" in their own region as "the growth of non-Christian religious groups has awakened Southern communities to the presence of Buddhists, Muslims, Hindus, Sikhs, and Jews in ways that impact public prayer, religious holy days, intermarriage and the de facto Baptist dominance in the public square." Who's evangelizing whom in the twenty-first century American South?
Meanwhile, Cooperative Baptist Fellowship churches and individuals face a separate set of challenges. Even as the age demographics of annual general assemblies grow younger, the prospects for places of service within CBF life for the burgeoning ranks of moderate seminary graduates are uncertain: declining finances threaten global mission opportunities while Fellowship Baptists yet struggle with starting new congregations. And while younger generations are now melding twenty-first century creativity with the historical Baptist identity that is the foundation of CBF, the future shape of the two decades-old institution is far from certain.
Meanwhile, the Free Will National Baptist Convention, meeting in Oklahoma City, drew as many attendees as did the much larger Southern Baptist Convention. Like Southern Baptists, Free Will Baptists view the evangelization of the world as their calling. Yet in contrast to the SBC, they called primarily upon families (rather than local congregations) to provide the funding to save the world, even as a time of national recession is impacting many if not most American families.
Worries among Baptists in America regarding insufficient resources to reach the world take place against the backdrop of a new century in which Baptist growth and vitality has already moved beyond the United States to Africa, Latin America, South America, and Asia. While discontent (or at least uneasiness) among U.S. Baptists may have settled in for the long haul, perhaps a better prism through which to view Baptists of the twenty-first century is that of the Baptist World Alliance. The BWA Congress convenes every five years. This month's session in Honolulu, the 20th Baptist World Congress, was an anomaly: the next Congress (in 2015) will meet in Durban, South Africa, the third time of the last five sessions (from 1990 forward) to that point that BWA Congresses will have met in the Southern Hemisphere.
The Baptist World Alliance, thriving in the wake of the SBC's withdrawal in 2003, is the public face of Baptists worldwide in the twenty-first century. It is a public face that is diverse, united, global, and excited about the future. The BWA is ministering in the name of Christ on a scale that no one Baptist group could ever hope to do. From proclaiming the name and living the example of Christ, to advocating for religious liberty and separation of church and state, to meeting the needs of persons living in poverty and hopelessness, the BWA carries the Baptist torch for Baptist generations old and young, near and far.
____________________________________________________________________
THE BAPTIST GENERAL CONFERENCE IN THE 21ST CENTURY: CHURCH AND STATE
by Vic Winquist

"Is the Baptist General Conference in the 21st century the same as it was in the 20th century or are we different?" The answer to both of these questions is yes …. But there are differences ….
The first are is the question of identity. Who are we and how do we project that identity to the world? We started, of course, as the Swedish Baptist Conference. Culturally, we were Swedish pietists compared to other Baptist groups and were Baptist in contrast to those Swedes who were Lutherans.
But today, rather than our identity as Swedish Baptists it is more appropriate to be identified as a multi-ethnic Baptistic evangelical group of churches. While we retain our Baptist distinctives, Baptist as an identifying term has become less popular. In the 1954/55 annual I could not find one church listed that did not have the name Baptist in their title. In the 2004/05 annual 47% of our churches did not have the name Baptist in their title. And the national office, while legally retaining the name Baptist General Conference, is now known as Converge or Converge Worldwide ….
It also appears to me that our historic strong interest and stand on religious liberty and the separation of church and state has shifted. The BGC Affirmation of Faith, Article X, remains part of our heritage. It reads:
"We believe that every human being has direct relations with God, and is responsible to God alone in all matters of faith; that each church is independent and must be free from interference by any ecclesiastical or political authority; that the Church and State must be kept separate as having different functions, each fulfilling its duties from dictation or patronage of each other."
At one time there was a strong interest and expression of these principles. Two of our faculty members from Bethel served in leadership positions at the Baptist Joint Committee. C. Emanuel Carlson, Dean of Bethel College from 1946-1953, became Executive Director of the Baptist Joint Committee on Public Affairs in Washington, D.C., now called the Baptist Joint Committee on Religious Liberty. Walfred H. Peterson, Professor of Political Science at Bethel College, 1950-1965, became Director of Research and authored a significant work on religious liberty entitled Thy Liberty in Law.
While we are still members of the Joint Committee, which is a Baptist watchdog group in Washington, we hear little about it today. In prior years we passed many resolutions on strict church-state separation. In 1962 for instance, we passed a resolution stating that the Roman Catholic Church was aggressively pursing federal funds for church related schools and therefore we opposed government aid to elementary and secondary church related schools and resolved to keep church and state separate in their educational programs.
While in those years there was, unfortunately, an anti-Catholic tone to the resolutions, still, they were resolutions calling for a strict separation of church and state. I rarely hear discussion of strict church-state separation today. In fact, many of our constituents would be strong proponents of vouchers for religious elementary and secondary schools and church-run social service agencies.
Vic Winquist is a former Baptist General Conference pastor and denominational director. The excerpt above was presented at Baptist General Conference History Center Event Calvary Church, April 2009, and published in the June 2010 edition of The Baptist Pietist Clarion.
____________________________________________________________________
"LOCAL CHURCH HISTORY COMMITTEES AND THE BAPTIST HISTORY & HERITAGE SOCIETY"
A mutual partnership

Baptist history and identity begins at the local church level. Each Baptist congregation today is the fruition of the efforts and stories of people who have gone before, while that which Baptists as a whole are in the twenty-first century is a reflection of Baptist life bubbling up from tens of thousands of Baptist congregations worldwide.
Many local congregations recognize the contributions of the past in the shaping of their present by maintaining a history committee. The Baptist History & Heritage Society partners with local church history committees by assisting in the preservation and writing of local church histories. In addition, the BH&HS provides resources for local churches through the production of various pamphlets and booklets and the publication of larger-scope Baptist history volumes designed for use by small groups and lay members within local churches.
Your church's history committee can further this partnership by including the Baptist History & Heritage Society in their budget. More than ever, the proclamation of our Baptist heritage and identity is critical. Whether $50 or $500 annually (or a one-time contribution), all contributions are helpful in the work of telling the Baptist story from the local to the global level.
In addition, if your congregation would be interested in learning more about the work of the BH&HS in a personal fashion, the Society would be glad to schedule a future time for a representative of the Society to speak to your congregation.
The Baptist History & Heritage Society exists to ensure that the Baptist story will not go untold. Thank you for the opportunity to work with you in this task.
____________________________________________________________________
BOOK REVIEWS
by Bruce T. Gourley

John A. Ragosta, Wellspring of Liberty: How Virginia's Religious Dissenters Helped Win the American Revolution & Secured Religious Liberty (Oxford University Press, 2010, 261 pages, hardcover).
John A. Ragosta's Wellspring of Liberty: How Virginia's Religious Dissenters Helped Win the American Revolution and Secured Religious Liberty, offers a valuable contribution to the story of America's transition from a collection of largely theocratic colonies to a nation founded upon religious liberty and separation of church and state.
Focusing on Virginia in the 1770s and 1780s, Ragosta mines the data and documentary evidence from political leaders, establishment church preachers, and dissenters (Baptists and Presbyterians) pertaining to the fight for religious liberty and separation of church and state in Virginia. Virginia's political leaders in turn (particularly Thomas Jefferson and James Madison) utilized the Virginia model, encapsulated in Thomas Jefferson's 1786 Virginia Act For Establishing Religious Freedom, in successfully campaigning for religious liberty and separation of church and state at the federal level, enshrined in 1791 in the First Amendment.
Thus, Virginia is pivotal to understanding why America was founded as a secular nation upon the principles of religious liberty and separation of church and state, and Ragosta systematically dispels contemporary evangelical mythologies that posit America's founding as a Christian nation.
More to the point, however, Ragosta's work examines the manner in which minority, persecuted, Christian dissenters in Virginia transitioned from a position of powerlessness within a theocratic colony (the established church was Anglican) in the early 1770s, to successfully dethroning Virginia's theocracy by the late 1780s.
In Ragosta's narrative, Virginia's need for soldiers in the revolution against Great Britain provided an opening for dissenters to emerge from prisons and disenfranchisement and engage political processes. Despite efforts by the establishment church to harness the newfound political muscle of suddenly-important dissenters, dissenter demands for religious liberty and separation of church and state, upon entering into serious political discourse, persevered. When establishment church leaders in the immediate post-war years tried to squash the momentum of dissenters' agenda, Madison and Jefferson sided with Baptists and many Presbyterians. Collectively, dissenters and political opponents of state religion snatched victory from the clutches of the establishment church and altered the course of American history.
Ragosta's thesis, in short, counters the argument that the Great Awakening, focusing on individualism and challenging the prevailing social order, made inevitable the demise of Virginia's establishment church. To the contrary, the Revolutionary War set in motion a chain of events that empowered dissenters and defeated the establishment, Ragosta asserts.
In addition to offering a compelling, well-documented narrative of dissenters' path to power, the author sheds light on the contemporary public discourse concerning the role of religion in the founding years of the American nation. This volume is a valuable addition to the shelves of historians, theologians, and the general public.
David W. Bebbington, Baptists Through the Centuries: A History of a Global People (Baylor University Press, 2010, 315 pages, paperback).
"Baptist history can best be understood internationally" (280). Thus David Bebbington concludes his survey of the Baptist story from a British perspective that provides a framework for his global view.
While global in scope by the second half of the nineteenth century, Baptists for most of their history have been primarily a European and American people. Bebbington's volume reflects the challenge of penning a global-centric view of Baptists in a four-centuries survey. European Baptists predominate until the era of globalization, setting the table for what comes later.
Evolving out of courses the author taught at Baylor's Truett Seminary, the volume provides an excellent summary and analysis of historical thought concerning the emergence of Baptist faith and the ensuing centuries. From rejecting the Anabaptist lineage currently embraced by some Bapto-Catholics on the left and some fundamentalists on the right (pp. 25-41) , to declaring that Calvinism among Baptists declined in the nineteenth century because "allegiance to the Bible" among Baptists meant that "scripture alone formed a sufficient guide to doctrine" (p. 105), Bebbington examines the Baptist story in an analytical but easily-readable manner. Perhaps one of his more controversial conclusions is that E. Y. Mullins "soul competency" represented a new development in Baptist thought (p. 257ff), rather than a continuum of the early Baptist tenet of  soul liberty.
Finally, Bebbington asks a question that is on the lips of many contemporary Baptist historians: Is there a Baptist identity? While expressing doubts that the question can be answered conclusively, his insistence upon an international perspective and examination of the ways in which Gospel convictions interface with cultural changes collectively comprise a starting point for establishing a Baptist identity. Of the components of a Baptist identity, Bebbington's compass points closest to the belief in religious liberty as a constant over four centuries, although not without ebbs and flows, in addition to a contemporary abandonment of the historical principle, on the part of some Baptists, in favor of civil religion.
In conclusion, Baptists Through the Centuries serves as an excellent introduction to Baptists from the perspective of one of Britain's most renowned Baptist historians.
Perry Thomas, From Slave to Governor: The Unlikely Life of Lott Cary (Mobile: Ala., Parson Place Press, 2010, 222 pages, paperback).
The missionary convention named after him exists for the purpose of "building capacity for and strengthening the work of evangelism, education, and health programs and services around the world." Two centuries removed from its namesake, the Lott Carey Foreign Mission Convention remains true to the remarkable vision and life of Lott Carey (or Lott Cary, the spelling utilized by author Perry Thomas), a former African-American slave who rose to become a Baptist pastor and the governor of the fledgling nation of Liberia.
Following extensive research on both sides of the Atlantic and drawing upon available records concerning the life of Lott Cary, Perry offers a "biographical novel" that "is a solid historical reconstruction of Cary's life story, insofar as it is possible for us to know it in detail after the passage of two centuries."
Within the pages of this volume the reader will encounter a compelling recounting of a story of perseverance despite adversity, and vision that defied the harsh realities of a cruel world. Lott Cary was no ordinary Baptist. Escaping from bondage through a combination of circumstance, resourcefulness and hard work, Cary became a well-respected pastor and businessman in bustling Richmond, Virginia, in the opening years of the nineteenth century, a city that today honors the former slave with a street named after him (Cary Street). Yet forsaking prosperity and acclaim, Cary chose to join forces with the American Colonization Society in securing an African home for former African-American slaves. He spent the remainder of his life struggling to establish the colony that became known as Liberia. Living in dire circumstances much of the time, Cary remained committed to colonization even as death frequently visited his family. As settler, pastor, self-taught doctor, community leader, and, finally, governor, Cary left behind a legacy that remains to this day.
Perry's contribution to the story of Lott Cary is that of binding together the holistic story of Cary's life in a very readable, yet analytical fashion. Perry reminds us that the narrative of Baptists includes the lives of individuals whose influence and work was not confined inside the walls of church buildings. Mission, ministry, and calling led Cary to leave his stamp upon Baptists in America and secure his name in African history. From Slave to Governor is an inspiring read for all, and historians will appreciate Perry's annotated bibliography section.
____________________________________________________________________
""It's political correctness gone amok. Silliness." Thus declared Ralph Sexton, pastor of Trinity Baptist Church in Asheville, North Carolina, commenting on a billboard campaign reminding Americans that the original Pledge of Allegiance did not include the words "under God." In a war of billboards, atheists are championing the Baptist version of the pledge (the original pledge was written in 1892 by a Baptist, Francis Bellamy), while some Baptists are condemning Bellamy's pledge as heretical.
"The recommendations are about moving the chairs on the deck of the Titanic while the ship goes down into an icy, watery grave." Executive committee chairman Morris Chapman evaluating efforts to reverse the sinking of the Southern Baptist Convention.

"Realistically, I think it is probably more politically feasible to do this [support immigration reform] because the overwhelming majority of the people that we're talking about come from a European civilization … It would be more problematic if we had 12 [million] to 14 million undocumented people and they were either Oriental or Islamic." Southern Baptist ethicist Richard Land explaining the underlying dynamics of why many conservative evangelicals are supporting immigration reform. (Note that Politco mistakenly refers to Land as SBC president.)
"We are an immigrant people. The commitments to religious liberty are rooted in our history as a 'persecuted' people. it is the prime reason for our continued involvement in such organizations as the Baptist World Alliance and Baptist Joint Committee." From the June 2010 issue of "The Baptist Pietist Clarion," a publication of members of the Baptist General Conference, formerly the Swedish Baptist Conference.
"I predict there is very little likelihood that the Baptist General Association of Virginia will adopt the baptist Faith and Message 2000 as the (Southern Baptist Convention Great Commission Resurgence) task force recommended that all SBC entities and partners do." Jim White, Virginia Religious Herald editor, in the June 24 edition of the Herald.
"The most underrepresented groups on elite campuses often aren't racial minorities; they're working-class whites (and white Christians in particular) from conservative states and regions." New York Times columnist Ross Douthat, examining The Roots of White Anxiety.

"Astonishing." Amazon.com founder Jeff Bezos reacting to his company selling substantially more electronic-books (e-books) than hardcover books during the past three months.
____________________________________________________________________
DATES TO NOTE
Upcoming events of interest to Baptists
July 28-Aug 1          20th Annual BWA Congress (Honolulu, Hawaii)
October 1-2              Georgia Baptist History Conference (Toccoa, Georgia)
October 11-12         Alabama CBF Fall Festival (Birmingham, AL)
October 16               Oklahoma Baptist Historical Society Meeting (OBU)
November 7-8        CBF of Georgia General Assembly (Macon, Georgia)
May 19-21, 2011    Baptists and Education, BH&HS Annual Conference (Dallas, Texas)