A Monthly Electronic Baptist Journal Bridging Yesterday and Today
(Vol. 9, No. 5)
Editor: Bruce T. Gourley, executive director, Baptist History & Heritage Society
The Baptist Studies Bulletin (BSB) is produced by the Baptist History & Heritage Society and provides scholarly analysis, informed editorials, book reviews, and special features for subscribers. Click here to access previous issues and to subscribe or unsubscribe from the BSB. Republishing of articles is allowed, but please provide credit and a link back to the Baptist Studies Bulletin.
If you find the Baptist Studies Bulletin useful, please consider making a donation to the Baptist History & Heritage Society (use the "Donate" button to the left).
…

TABLE OF CONTENTS
"Religious Terrorism and Religious Liberty" – by Bruce T. Gourley
"Nurturing Our Baptist Faith and Heritage From the Pulpit" – by Bil Salyers
"Jury Duty and Preaching the Gospel" – by Pamela R. Durso
"Book Reviews and Notes"
Nick Bunker, Making Haste From Babylon: The Mayflower Pilgrims and Their World, A New History
Bill J. Leonard, The Challenge of Being Baptist: Owning a Scandalous Past and an Uncertain Future
Pamela R. Durso, This is What a Preacher Looks Like: Sermons by Baptist Women in Ministry
Marvin A. McMickle, Deacons in Today's Black Baptist Church
C. Fred Werhan, Some Things I Said While Trying to Preach the Gospel
News and Quotes
Dates and Events

____________________________________________________________________
RELIGIOUS TERRORISM AND RELIGIOUS LIBERTY
by Bruce T. Gourley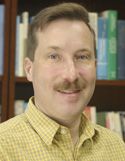 Near a strip joint, gambling parlor, and cheap tourist shops in a downtrodden neighborhood in New York City, a battle for the soul of a nation rages. From coast to coast and border to border, millions of Americans are talking about what is happening in what was once an obscure corner of the Big Apple, and many are outraged. Nudity, gambling, and crime, however, do not provoke the anger. Rather, a plan to expand a prayer room into a community center is driving the rage.
Despite being a secular, yet pluralistic nation established upon religious liberty and separation of church and state, the United States of America still struggles to honor her founding principles.
Disenfranchised, minority Baptists of the late eighteenth century triumphed over the majoritarian theocratic views and powerful influences of establishment colonial religion. Their victory shaped the new American nation, when in 1791 the Baptist vision found fulfillment in the First Amendment to the United States Constitution. After nearly two hundred years of perseverance and determination in the face of persecution and on the receiving end of terrorist acts perpetuated by colonial Christian governments, Baptists breathed a sigh of relief as church and state were separated in America. Roger Williams' early seventeenth-century call for a "wall of separation" between religion and government had finally come to pass on a national scale.
Even so, the law of the land proved difficult to fully honor. Many Protestant Christians in the early eighteenth century resented the nation's secular foundation and resisted pluralism, stoking public anger against Roman Catholics in particular. Not until the mid-nineteenth century did the American nation fully extricate itself from theocratic laws at the state level. From the early 1800s through the Civil War era, a lack of private funding to build church buildings in the nation's capitol resulted in some religious services being held in government buildings. And white Baptists in the South, upholding white supremacy and defending slavery of blacks as biblical and godly, anointed the ill-fated Confederate States of America as God's chosen nation.
Yet in some respects, post-colonial religious tensions escalated following the American Civil War. In previous decades, Christians North and South respectively opposed and supported slavery on biblical grounds. While northern Christians won the public debate, southern white Christians retreated into an enclave of racially-defined regional faith that gave rise to the Ku Klux Klan, Jim Crow, and resistance to the mid-twentieth century civil rights movement. From the era of Reconstruction into the 1960s, white southern religion hosted an ongoing terrorist campaign against African Americans.
Thousands of terrorist acts on the part of white Christians took the form of beatings, murders, bombings, rapes,  and other atrocities against black citizens. Following their acts of terrorism, the perpetrators would return to their pulpits, deacons' meetings, home Bible studies, and dinner-time prayers. And while some white citizens, during the century-long reign of terror, decried the violence and the killings, there were no calls to remove white Christians from American society or prohibit the construction of white Christian houses of worship.
And so we return to the current rage over plans to transform a New York City prayer room into a religious community center. The anger is stoked by well-known voices who don't like our national heritage of separation of church and state, who do not believe in pluralism, and who are in seats of power and influence. The opposition is publicly led by a global media behemoth that conflates entertainment with news and considers itself the definer of truth, a corporation that falsely claims the community center is funded by Islamic terrorists, yet itself is (by its own twisted definition of terrorism) co-owned by an Islamic terrorist.
I am speaking, of course, of the proposed Islamic community center, to be built two blocks from the former World Trade Center, "Ground Zero" of the September 11, 2001 terrorist attacks. That Ground Zero is not visible from the site and that two mosques already exist in the vicinity are facts deemed irrelevant by detractors. Neither are they impressed with the fact that prior to 9/11, the 17th floor of the south Twin Tower was the site of a Muslim prayer room.
Contrary to common sense and truth, millions of Americans opposing the proposed community center desperately want to believe that all Muslims are terrorists. Baptists of seventeenth century England were likewise on the receiving end of slander and hatred, as majoritarian religious leaders and writers frequently sought to equate Baptists with the violence perpetuated by radical Anabaptists in the Munster Rebellion of 1534-35.
Whereas the printing press helped the seventeenth century religious establishment foster anger and hatred against the upstart Baptists, today's Fox News fuels the anti-Muslim furor by calling the New York community center a "terror mosque." And so the rhetoric of hate dominates public discourse, drowning out the reality that Fox's co-owner is funding the Fox-labeled "terror mosque."
In the broader picture, the Islamic community center is merely the latest, and currently the most visible, example of how religious liberty in the twenty-first century is controversial and even tenuous against the backdrop of terrorist fears. All white Christians in the South of an earlier era were not terrorists, nor are all Muslims today. A hundred years of white Christian terrorism in America did not lead the public to label all Christians as terrorists, nor did it lead to calls prohibiting the building of Christian churches or result in demands to demolish religious structures that housed terrorists (if such demands had been voiced and acted upon, perhaps half the churches in the South would have been shut down). Likewise, the fact that some Muslims today are terrorists is no pretext to push all Muslims out of America or prohibit peaceful Muslims (including the supporters of the proposed New York community center) from building houses of worship.
We are America, shaped by Baptist sacrifice and blood of old into a land that grants religious liberty to all and keeps separate church and state. We harbored our share of terrorists in our more recent history, including in many of our Baptist houses of worship. Yet we ultimately triumphed over the hatred and grew stronger for it. And if we, in the twenty-first century, are to grow stronger as a people and a nation, we must again triumph over the hatred in our midst.
____________________________________________________________________
NURTURING OUR BAPTIST FAITH AND HERITAGE FROM THE PULPIT
by Bill Salyers

Warren Copeland, Mayor of Springfield, Ohio, is Professor of Religion at Wittenberg University, and an ordained Christian Church (Disciples) minister. He is also a member of First Baptist Church. As his pastor in 2005, I spoke about "traditional Baptist distinctives" in relation to a controversy stewing in the American Baptist Churches in the USA. Dr. Copeland interrupted to say, "Bill, some of us are not Baptists. We are First Baptist, but not generic Baptists!"
That statement defines reality for many who attend Baptist churches today. Our "non-Baptist" Baptists need to know Baptist distinctives and why they matter. Proclaiming the Baptist vision from the pulpit provides an important context for understanding what gets lost when "Baptist" leaders subvert Baptist principles.
My parents helped found the Baptist church in Wheelwright, Kentucky, where I found Jesus as Lord and learned the Baptist vision of a New Testament church. The eastern Kentucky Baptists of my youth thought that Baptists had an open mind and an open Bible. Neither work well when closed.  After 62 years of preaching, I still find surprises in my open Bible, and new challenges to living for Jesus.
Those mountain preachers proclaimed the Bible and the Baptist vision of religious liberty. Community-wide meetings in those days featured debates between Baptists and those with opposing views of what the Bible taught. Is baptism essential to salvation? Who can broker access to Jesus as a priest or pastor? Does government have any say in religious practice?
We could not get a grand audience for such debates today. In my youth even church laity were articulate and informed about the Baptist vision and prepared to "give a reason for the faith that was within them." Too often today, churches fail to create a life-long discipline of growing discipleship.
A recent series of sermons on Baptist distinctives found me talking to Baptist church members who grew up Lutheran, Roman Catholic, Methodist, and Presbyterian. They were fascinated to learn of the leadership of Baptists in establishing religious freedom in America. They were eager to compare and contrast their early tradition with the Baptist vision and discover that the Baptist vision provides clarity and power for following Jesus in the 21st Century. Being Baptist is not the only way to follow Jesus, but it is a valid way, and continues to provide light for the path during a time of culture wars. Baptists have a noble heritage which deserves to be celebrated from the pulpit.
Proclaiming the Baptist vision from the pulpit provides evidence that the pastor understands and buys into the Baptist vision, and enables and affirms members who use the Baptist vision as they follow Jesus.
Bill Salyers is a long-time Baptist minister and currently serves as interim pastor of Dorothy Lane American Baptist Church in Kettering, Ohio.
____________________________________________________________________
JURY DUTY AND PREACHING THE GOSPEL
by Pamela R. Durso

A few weeks ago I served on a jury. The case only lasted about three hours, and the deliberation process lasted only minutes. My five fellow jurors and I agreed in about four minutes that the defendant was guilty.
The case was amazingly forgettable as court cases go, but the experience has stuck with me . . . not because of any graphic details of a crime or any dramatic legal moments. It was a case about a simple traffic violation.
What keeps drawing me back to this case are the two young lawyers. Both the defense attorney and the prosecutor looked to be in their mid-to-late twenties, fresh out of law school. But I could tell that they both had worked other cases. They knew their way around a courtroom. And they were both prepared. They had notes and law books. They had talked with the witnesses. They brought photos and drawings of the crime scene. And they were knowledgeable. They made objections, asking the judge for rulings on legal points.
But both these young attorneys desperately needed a courtroom coach—someone to help them polish their performance. The defense attorney repeatedly brought rabbits to chase into his cross-examination, but then he never chased those rabbits down. He failed to follow-up on his own questions, and after a while I stopped paying as close attention to his questions because I sensed that he was talking in order to be heard—not because he had something to say.
At the end of the case, this young defense attorney offered his closing statement to those of us in the jury box. In a passionate plea for truth and justice, he charged us with the task of protecting the entire American constitutional system and ensuring our own freedom as Americans. And okay, I couldn't help myself: I smiled. I was pretty sure that the United States government was not hanging in the balance, waiting on the verdict we six jurors would render about this defendant who had broken a fairly minor traffic law.
The young prosecutor, who was very organized and efficient in many ways, also needed a coach. She asked many good questions. She followed up with more questions, but she failed to ask THE question that would have put her case away. She never got to the central point of her case. I found myself scooting up in my chair, willing her to ask that ONE question that desperately needed to be asked. But she never did.
In her closing, she presented well, but she stood to the side of the podium, frequently gesturing back toward the defendant. And with each awkward hand gesture, she became more and more unsteady on her high heels, wobbling back and forth, trying hard to stay upright. And then I started worrying. Was she going to gesture again? What if her gesturing caused her to fall off her high heels? Was she going to land in the jury box with us? I stopped listening to her words because I was so worried about her wild hand gestures and those very high heels.
In the days since my jury service, I have wondered about those two young lawyers. Who will sit with them and encourage them? Who will offer them some pointers about how to be more comfortable and confident public speakers? Who will talk with them about finding the main point and sticking to it? Who will help them understand that being overly dramatic lessens the effect of their words?
I was reminded that young preachers are in some ways more fortunate than young lawyers. Young preachers have professors, mentors, and congregations who walk with them as they learn the art and craft of preaching.  And for those of us who sit in the pew and have the chance to listen to a young preacher, we have an opportunity, and even a responsibility, to provide affirmation, encouragement, thoughtful responses, and helpful suggestions.
But those young lawyers do have one thing that some young preachers lack—opportunity! Those young lawyers will be in the courtroom hundreds of times over the next few years. They will improve because they will have lots of practice. And so it should be with our young preachers too—get them in the pulpit. Give them time and space to preach!
And so, one final confession—I have always and still really do like jury service.
Pamela R. Durso is executive director of Baptist Women in Ministry, located in Atlanta, Georgia.
____________________________________________________________________
BOOK REVIEWS AND NOTES
by Bruce T. Gourley

BOOK REVIEWS
Nick Bunker, Making Haste From Babylon: The Mayflower Pilgrims and Their World,  A New History (Alfred A. Knopf, 2010, 489 pages, hardcover).
From little-known archives and landscapes of old on both sides of the Atlantic Ocean, Nick Bunker has unearthed a new analysis of the small group of English families and individuals who forsook the comforts of home and hearth and defiantly planted themselves in the wilderness of the New World.
The Pilgrims to this day remain fodder for persons and groups who wish to re-cast America as a Christian nation. Their religious fervor has been idolized and their narrative mythologized by Christian zealots and political opportunists. Even from a historian's perspective, it might seem that there is little more to be learned from the story of the Pilgrims.
Bunker, however, proves otherwise. Perhaps not being a historian (he is a former banker and reporter) enabled him to look afresh at this old story. A remarkably gifted writer, Bunker has crafted a truly new story that leads the reader along the footpaths that the Pilgrims trod. His volume has received wide praise from historians, and perhaps sets the stage for a new era of historical exploration of the original settlers of the Plymouth Colony.
Making Haste From Babylon is a search for an answer to a central question: why did a select group of seemingly ordinary persons forsake all they knew in a dangerous quest to establish an outpost in a distant, hostile wilderness?
The answers to that question came in the form of a journey, as the author sifted through local records in small towns and villages and literally walked in the footsteps of his subjects. The story that unfolds traverses religious, economic, social, familial, and political landscapes, intersecting generously with the twists of good luck and timing that are so often characteristic of momentous shifts in history. Economic pressures, Old Testament visions, political opposition, distant warfare, and shifting markets of the late sixteenth and early seventeenth centuries collectively drove thirty-five men and women to seek a new life for themselves and help establish, ultimately, a new nation. Central to the success of the enterprise, as Bunker vividly portrays, was the humble beaver, a furry little animal whose time had come on the world stage.
Yet setting aside the centrality of beaver fur in Bunker's narrative, Baptist readers will be interested in his analysis of the movement of Separatists as they gave birth to and intersected with the earliest English Baptists. This strand of the story is one of Calvinism. "Puritans did not simply read Calvin. They wished to create a Calvinist society." (75) The Mayflower Pilgrims were the staunchest of Calvinists. On mission for God, they set forth to the wilderness to carve out a promised land. The Old Testament shaped their personal and corporate lives, and lived and breathed through their writings and social structures. Originating from a region of England were devotees of Calvin sought to recreate the Reformer's Swiss republic, they transferred the ideal of a "city on a hill" to the New World.
Into this narrative briefly strides Thomas Hewlys (chapters eight and nine), a Separatist who joined other Separatists in fleeing to Holland prior to the journey of some to the New World. Helwys, of course, did not become a Pilgrim, but instead became a founder of the Baptist movement and later died in Newgate Prison for his faith. Prior to becoming a Baptist, however, Helwys transitioned from the Calvinism of Separatists to the Free Will theology of Hollander Jacob Arminius.
Bunker's work sheds new light on Thomas Helwys, as his research unearthed the record of the interrogation of  Helwys (spelled "Elvish" in the document) in May 1608, arrested as the leader of a group of Separatists seeking to flee to Holland. Baptist co-founder John Smyth also appears in Bunker's narrative, his spiritual journey, for a while, paralleling that of Separatist John Robinson (170-177) as both men by 1608 commanded a loyal following in their respective towns.
In short, in addition to gifting his readers with a vivid and compelling exploration of the lives, motives, and background circumstances of the New World settlers, Bunker paints a broad and comprehensive portrait of the currents and issues that birthed Baptists and Pilgrims alike.
REVIEW: Bill J. Leonard, The Challenge of Being Baptist: Owning a Scandalous Past and an Uncertain Future (Baylor University Press, 2010, 154 pages, paperback).
Bill Leonard, professor of church history, long-time leading interpreter of Baptist life, and former dean of Wake Forest University School of Divinity, in his latest volume offers a warning and a challenge for Baptists of the twenty-first century: "Being Baptist is messy, controversial, and divisive. Like the Gospel." (51)
Debunking any illusions among contemporary Baptists that there is one particular way of being Baptist, Leonard speaks directly to current generational, ecclesiastical, and theological divisions in Baptist life. In the midst of the factiousness that is Baptist life today, he reminds Baptists of their 400 year faith legacy centered on "uncoerced faith grounded in the power of conscience and the inevitability of dissent." (95) Leonard identifies a "congregational sacramentalism" present in the earliest Baptist communities of faith that embodied religious liberty, was outwardly expressed in believer's baptism, and "obsessed with conscience and voice for heretic and atheist alike." (105)
A brief, easily-readable survey of historical Baptist themes as related to the present, this volume offers depth and substance for today's Baptists who may be tempted to forsake their faith heritage in favor of a less dynamic way of doing church. "Owning a scandalous past and an uncertain future," the volume's subtitle, hints that the Baptist way of doing church remains scandalous in the twenty-first century.
Leonard finds solace and future hope in the confessions and faith of the earliest Baptists, who stood firm upon both freedom of individual conscience and the community of the faithful. He encourages his readers to also look to the past in the face of an uncertain future.
BOOK NOTES:
Pamela R. Durso, This is What a Preacher Looks Like: Sermons by Baptist Women in Ministry (Macon: Ga., Smyth & Helwys, 2010, 272 pages, paperback).
In May, Smyth & Helwys released This Is What a Preacher Looks Like: Sermons by Baptist Women in Ministry, a collection of thirty-eight sermons by thirty-six Baptist women. To see the list of contributors and read endorsements, visit the BWIM website.
You may also join the Facebook Fan Page for This Is What a Preacher Looks Like to read quotes from the sermons and see photos of the women whose sermons are included.

Marvin A. McMickle, Deacons in Today's Black Baptist Church (Valley Forge: Pa., Judson Press, 2010, 140 pages, paperback).
Pastor and professor Marvin A. McMickle addresses an aspect of Baptist church life that is confusing to many: the nature of deacon ministry, pertaining especially to Black Baptist congregations. McMickle begins the volume with a survey of the office of deacon ministry in the New Testament and church history. He then offers suggestions for training deacons for service in the local congregation, including foundations in general Baptist distinctives and awareness of local church customs. Other chapters deal with issues specifically related to a twenty-first century setting, and sketch profiles of individuals who model well the appropriate role of deacons. Many readers will appreciate how McMickle addresses several hot button issues with a straightforward and scholarly yet gentle approach that is too often absent in the life of Baptist congregations. All Baptists could benefit from reading his two chapters that discuss women in ministry, and by extension sexism, in congregational life.
Over two decades of pastoral and preaching ministry are poured into this inspiring collection of short, thought-provoking reflections.  This volume, penned by a North Carolina Baptist preacher who took to heart and pulpit the Gospel message of love and freedom, is more than a typical devotional book. Werhan's reflections address the spectrum of the life of faith, offering wisdom from the Bible and his own experience, gently dealing with difficult issues, and challenging believers to reflect Christ. Pastors will find many nuggets for use in their own sermons, while laypersons will discover in this volume the voice of a friend and a fellow traveler in the journey of faith.
____________________________________________________________________
The Cooperative Baptist Fellowship of North Carolina is in the process of considering changes to the organization's foundational statement. The proposed changes reflect the public emergence of Bapto-Catholic theology in moderate Baptist life, and are generating a healthy public debate. For more information, see the following blogs: Tony Cartledge (professor of Old Testament, Campbell University Divinity School, and contributing editor of Baptists Today), Glenn Jonas (professor of history and chairman of Campbell University's Department of Religion and Philosophy), Aaron Weaver (PhD student, Baylor University), Bruce Prescott (executive director, Mainstream Oklahoma Baptists), Doug Weaver (Associate Professor of Religion and Director of Undergraduate Studies in the Department of Religion), and Bruce Gourley. Associated Baptist Press is also covering ongoing developments.
"Where does this phrase 'separation of church and state' come from? …. 'separation of Church and State' came out of Adolph Hitler's mouth, that's where it comes from. So the next time your liberal friends talk about the separation of Church and State ask them why they're Nazis." Delaware Tea Partier and GOP congressional candidate Glen Urquhart, speaking at a campaign event earlier this year.
"We should not compromise our principles to satisfy our anger." From the Baptist blog, Deep in the Heart, arguing that America's commitment to freedom of religion trumps opposition to the controversial 'Ground Zero' mosque.

"Short of the end of all things, it is the knowledge of the history of the faith that can make us free from literalism and ­fundamentalism." Newsweek editor Jon Meacham, reflecting on the interplay between faith and reason within his review of Diarmaid MacCulloch's Christianity: The First Three Thousand Years.
"(Historians) should seek to promote sanity and to curb the rhetoric which breeds fanaticism." Diarmaid MacCulloch in his volume Christianity: The First Three Thousand Years, as quoted by Jon Meacham.
"[America is] the only country in the world that has written 'the pursuit of happiness' into its founding document, thus guaranteeing that we'll never be satisfied." Andrei Codrescu in "Best Countries Like These …", an article in the August 23/30, 2010 edition of Newsweek magazine. Nordic nations ranked among the "Best Countries in the World" according to Newsweek, with America falling outside the top ten.
____________________________________________________________________
DATES AND EVENTS
Upcoming events of interest to Baptists
Sept. 20-23              Baptist Women in Ministry Conference (Atlanta, GA)
Sept. 26-28              Mercer University Preaching Consultation (St. Simons Island, GA)
October 1-2              Georgia Baptist History Conference (Toccoa, Georgia)
October 9                  Baptist Women in Ministry of Georgia (Grant Park, GA)
October 11-12         Alabama CBF Fall Festival (Birmingham, AL)
October 16               Oklahoma Baptist Historical Society Meeting (OBU)
November 7-8        CBF of Georgia General Assembly (Macon, Georgia)
January 6-8             Festival of Young Preachers (Louisville, Kentucky)
May 19-21, 2011    Baptists and Education, BH&HS Annual Conference (Dallas, Texas)