A Monthly Electronic Baptist Journal Bridging Yesterday and Today
(Vol. 9, No. 7)
Editor: Bruce T. Gourley, executive director, Baptist History & Heritage Society
The Baptist Studies Bulletin (BSB) is a free online journal produced by the Baptist History & Heritage Society (BH&HS) and offering scholarly analysis, informed editorials, book reviews, and special features for subscribers. You may access previous issues to or subscribe or unsubscribe from the BSB. Republishing of articles is allowed, but please provide credit and a link back to the Baptist Studies Bulletin.
If you find the Baptist Studies Bulletin useful, please consider making a donation to the Baptist History & Heritage Society (use the "Donate" button to the left).
…

TABLE OF CONTENTS
"Baptists and the Years 1830-1832"
by Bruce T. Gourley
"Virginia Baptists Affirm Separation of Church and State"
Baptist History in the News
"Address to the President of the United States, 1806"
A Letter to Thomas Jefferson from the NC Chowan Baptist Association

"W. Morgan Patterson, Former BH&HS President, Dies"
Tomeiko Ashford Carter, editor, Virginia Broughton: The Life and Writings of a National Baptist Missionary
Rebecca Rowden, Baptists in Israel: The Letters of Paul and Marjorie Rowden, 1952-1957
____________________________________________________________________
BAPTISTS AND THE YEARS 1830-1832
by Bruce T. Gourley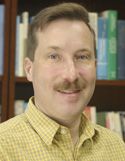 In 1830, the Philadelphia public library yet refused to carry books about Thomas Jefferson, the former U.S. president and Baptists' ally in securing religious liberty and separation of church and state in America. Jefferson was banned from library shelves because of the lingering belief, among many conservative Christians and politicians, that Jefferson was a heretic, infidel, and even an atheist, as evidenced by his role in establishing the nation's secular government.
That same year, Joseph Smith, claiming a commission from God to restore the true church, published his Book of Mormon and organized the Church of Jesus Christ of Latter-Day Saints. Sidney Rigdon, the former pastor of the First Baptist Church of Pittsburgh (Penn.), became enamored of Smith's claims of a restored church and led a large contingent of his then-Ohio congregation into the Mormon Church. Many considered him the first theologian of the Mormon Church. Others attributed even greater significance to his role in the founding of Mormonism: in 1891, Baptist historian and Southern Baptist Theological Seminary professor William H. Whitsitt finished a (yet unpublished) manuscript entitled, Sidney Rigdon, The Real Founder of Mormonism.
Also in 1830, the Disciples of Christ severed ties with Baptists, disagreeing with some Baptists' use of confessions of faith and arguing that Christian unity could only be achieved through the early Christian affirmation of Jesus as Lord.
In 1832, the Vermont Telegraph, a Baptist paper, published a sixteen-part series of articles by William Miller, a Baptist layman and self-taught Bible student from upstate New York. The articles explained Miller's belief that Christ would return to the earth no later than 1843. The controversial claim launched Miller on the speaking circuit and garnered a wide following. He soon left Baptist life and formed the Millerite movement, eventually renamed the Seventh Day Adventist Church.
The same year, Presbyterian minister James R. Willson published a sermon that embodied a significant religious tension underlying the times. Expressing the frustration of many of his fellow orthodox Protestants, Willson railed against the founding of the American nation on godless principles, excoriated the nation's founders for separating church from state, and condemned all seven U.S. presidents up to that time as evil men (for being accomplices in the founding and propagating of America as the world's first secular nation).
All of these events took place against the backdrop of larger religious currents in America. The Second Great Awakening was drawing to a close. The birthing of the public school movement was taking place, a shift away from Protestant Christian control of educational processes in America. Historian Nathan Hatch argues that the year 1830 marked the culmination of the democratization of American Christianity. The first edition of The Protestant journal appeared in 1832, one of the earliest publications of anti-Catholic/nativist literature and an opening salvo in a long-running, bitter Protestant campaign against Catholics. Massachusetts in 1833 became the last state to renounce state religion. And in 1835 Alexis de Tocqueville published Democracy in America, observing that Americans consider religion "indispensable to the maintenance of republican institutions."
In short, the Baptist vision of religious liberty and separation of church and state, four decades after being realized, had brought about a vitality of religion unparalleled in American history … alongside an intense debate concerning the role of religion in public life. Reviled, embraced, and exploited, the Baptist legacy of religious liberty altered the trajectory of religion at large in America and beyond.
____________________________________________________________________
VIRGINIA BAPTISTS AFFIRM SEPARATION OF CHURCH AND STATE
Baptist History in the News

The Baptist General Association of Virginia, in their annual session this month, issued a strong reaffirmation of the historic Baptist principle of separation of church and state. The statement is entitled, "Inaccurate History Threatens Religious History," and reads as follows:
Whereas, the Baptist principles of religious liberty and its safeguard, separation of church and state (or government neutrality toward all religions and nonreligion), are well grounded in this nation's history, and
Whereas, the labors of Virginians, notably Thomas Jefferson, George Mason, James Madison, and the Baptist minister John Leland, were crucial in the historic events that made these two principles part of our nation's Bill of Rights, and
Whereas, no people, Baptist or otherwise, can remain true to its principles if its knowledge or collective memory of these principles is tampered with, altered, or replaced by a false version of history, and
Whereas, the Religious Liberty Committee of the Baptist General Association of Virginia has concluded that systematic efforts have been under way in recent decades to write and teach versions of American history that minimize and sometimes deny the historic basis of one or both of the principles named above, and
Whereas, resources are available for correcting any such mistaken history, including a 1999 article by Stephen Stookey of Fort Worth, Texas,
Now therefore be it resolved, that the Baptist General Association of Virginia calls upon Virginia Baptists, and all who cherish religious liberty, (1) to redouble their efforts to know and teach the historical foundation and meaning of the two principles named above, (2) to regard it as a threat to the flourishing of religious liberty when any version of our nation's history minimizes or denies the historical basis of either of these principles, and (3) to be diligent in resisting and correcting any such mistaken version of our history.
Virgina Baptists, heirs of many generations of Baptists who sought separation of church and state, were among the most persecuted of religious dissenters in colonial America. The theocratic colony of Virginia, ruled by the Anglican Church, routinely beat and imprisoned Baptists prior to and during the American revolutionary war. The Virginia Baptist resolution comes at a time when many Baptists no longer believe in separation of church and state. In addition, Virginia Baptists will be publishing a pamphlet designed to highlight the historic Baptist commitment to separation of church and state.
____________________________________________________________________
ADDRESS TO THE PRESIDENT OF THE UNITED STATES, 1806
A letter to President Thomas Jefferson from the North Carolina Chowan Baptist Association (Dated May 20, 1806)
Editor's Note: The Chowan Baptist Association was organized May 16-18, 1806 at "Salem M. H., on Newbiggin Creek, Pasquotank County, North Carolina." Upon organizing, Chowan Baptists celebrated religious liberty in America and wrote a letter to "His Excellency, Thomas Jefferson, President of the United States, expressive of the sense which this Association and other churches of the Baptist connection have of the full enjoyment of their religious liberties under his administration." Jefferson's reply is also included.

To the President of the United States:
Sir:  Under Divine protection, the Ministers and Messengers of the several Baptist churches of the North Carolina Chowan Association, held at Salem, on Newbiggin creek, in Pasquotank county, in the District of Edenton, and State of North Carolina, having met by appointment to offer up the sacrifices of a broken and contrite heart to the great Author of their Being, for the unbounded display of goodness and of tender mercies bestowed upon the children of men; and while rendering adoration, prayer and thanksgiving, with deep humility for the great and unspeakable gift which brought life and immortality to light through the gospel, they feel a profound sense of the bounty received by the hands of the Supreme towards the several churches in our connection by the overpowering of the Spirit upon them; not only in effecting a great increase in numbers, but in the substantial interest of the churches, being supported and strengthened by a very great and uncommon measure of Christian love, union and harmony among the Brethren. While we have great cause of thankfulness for all these bounties and mercies, we have felt the deepest gratitude to be due for the civil and religious liberties we enjoy under the administration of the government over which you, Sir, at present preside: for which liberties our fathers have, in times past, suffered at the stake and have bled and died.
The sense of contrast between the present moment and a late period when we were feelingly alarmed at the threatened invasion upon the general toleration of a free conscience in the worship of the God of our Fathers; we have now great reason to shout with loud acclamations of joy and praise that we now live under our own vine and under our own fig-tree in peace. And while we pray that the sons of liberty may be long held at the helm of government, to rule and govern these United States, we feel the strongest emotions to be thankful that under your patronage and administration, there is none shall make us afraid.
Living under a government of our own choice where the rights of men feel an equal and impartial distribution, how much ought we to rejoice at the envied happiness and freedom of our fellow-citizens throughout these States unrivalled and unequalled by any nation on this terrestrial globe, and in the midst of national wealth, prosperity and peace, added to extent of empire under the wise policy of your administration, we feel no danger of your violating your trust or attempting to endanger the happiness of the people who have chosen you as their Chief and Head. And while our prayers and praises are due to the Sovereign Ruler of the Universe, who has made you an instrument in his hands to give such blessings to such a people, we pray that the God of Battles may be your sun and shield; that he may give you grace and glory; and that he may withhold no good thing from you. And may we devoutly be permitted to add our prayers to the great Disposer of events, if it is His will, that that life devoted to public good from the commencement of our glorious Revolution to the present day, may be prolonged with blessings to yourself and common country.
Signed by order of the Association.
Geo. Outlaw, Moderator.
Lemuel Burkitt, Clerk
__________________
Washington, June 24, 1806.
Sir:  I have duly received the Address signed by yourself on behalf of the Ministers and Messengers of the several Baptist churches of the North Carolina Chowan Association held at Salem, and I proffer my thanks for the favorable sentiments which it expresses towards myself personally.
The happiness which our country enjoys in the pursuits of peace and industry ought to endear that cause to all its citizens, and to kindle their hearts with gratitude to the Being under whose providence these blessings are held. We owe to Him especial thanks for the right we enjoy to worship Him, every one in his own way, and that we have been singled out, to prove by experience, the innocence of freedom in religious opinions and exercises, the power of reason to maintain itself against error, and the comfort of living under laws which assure us that, in these things, "There is none who shall make us afraid."
I am peculiarly gratified by the confidence you express that no attempt will ever be made by me to violate the trust reposed in me by my fellow-citizens or to endanger their happiness. In this confidence you shall never be disappointed. My heart never felt a wish unfriendly to the general good of my fellow-citizens.
Be so kind as to present my thanks to the churches of your Association, and to assure them of my prayers for the continuance of every blessing to them now and hereafter; and accept yourself my salutations and assurances of great respect and consideration.
Th. Jefferson.
Source: History of the North Carolina Chowan Baptist Association, 1806-1881 (pp. 16ff)
____________________________________________________________________
Dr. W. Morgan Patterson, former president (1980-81) and long-time member of the Baptist History & Heritage Society, died November 19 at his home in Novato, California, at age 85. He had been treated for pancreatic cancer.
He was assistant professor of church history at New Orleans Baptist Theological Seminary (1956-1959) and the director of graduate studies in the School of Theology and the David T. Porter Professor of Church History at the Southern Baptist Theological Seminary (1959-1976). He also served as dean of academic affairs at Golden Gate Baptist Theological Seminary (1976-1984).  From 1984 to 1991 he was the 22nd president of Georgetown College. More recently, he was Scholar in Residence at Campbellsville University.
Dr. Patterson was the recipient of the 1992 Distinguished Alumnus Award from Stetson University, and of the 1993 Distinguished Service Award for contributions to Baptist history by the Historical Commission of the Southern Baptist Convention. In 1969 he wrote Baptist Successionism: A Critical Review, challenging a nineteenth century popular view of Baptists as the bearers of true faith since the New Testament. He was a contributor to the Baptist World Alliance Centennial volume published in 2005 and to Pilgrim Pathways published by Mercer University Press in 1999, as well as the author of numerous journal articles on Baptist history.
In addition to serving as president of the BH&HS, Dr. Patterson was a member of the American Society of Church History and the Conference on Faith and History.
Morgan Patterson was born in October, 1925 in New Orleans, Louisiana. A graduate of Stetson University, he received master of divinity and doctor of theology degrees from New Orleans Baptist Theological Seminary, and completed two years of post-doctoral study at Oxford University.
A memorial service will be held at the Tiburon Baptist Church in Tiburon, California on November 28 with burial at a nearby cemetery the next day.  Dr. Morgan Patterson is survived by his wife, Ernestine, and two adult sons, Morgan and Jay.
____________________________________________________________________
NEW BAPTIST BOOKS
by Bruce T. Gourley

Tomeiko Ashford Carter, editor, Virginia Broughton: The Life and Writings of a National Baptist Missionary (Knoxville, Tenn.: The University of Tennessee Press, 2010, 122 pages, paperback).
A prominent National Baptist Convention, U.S.A., domestic missionary, Virginia Broughton (1856-1934) devoted her life to the uplift of black women in Tennessee. Few of her contemporaries were as effective a speaker and writer as was Broughton.
This new collection of Broughton's writings incorporates newly-uncovered material alongside more well-known pieces. Broughton's family life, theology, missionary efforts and spirituality shine forth from her words. The volume offers insight into the person and work of a woman Baptist leader who lived long before women in ministry became widely accepted within Christiandom.
Rebecca Rowden, Baptists in Israel: The Letters of Paul and Marjorie Rowden, 1952-1957 (Nashville, Tenn.: Fields Publishing, 2010, 423 pages, paperback).
In the hometown of Jesus, Baptist work began in 1911 through the work of a Palestinian Arab. The Baptist presence in Nazareth advanced steadily in the ensuing decades. When the Rowden family arrived in Israel, from Atlanta, four decades later to administer the Baptist school in Nazareth, Baptist congregations existed in both Nazareth and Jerusalem.
For five years, Southern Baptist missionaries Paul and Marjorie worked among Jews and Arabs in Nazareth and Jerusalem, both at the local church and national level. Baptists in Israel is their story, told through letters written to family and friends in the states, accompanied by helpful research and background information provided by the author (the Rowden's daughter).
Teachers and students, the Rowdens ministered to the spiritual and practical needs of Palestinians and Israelis and in return learned much of the customs, opportunities, rapid changes, and challenges in the land of Christ. Their missionary years coincided with the golden years of Southern Baptists, a time of great denominational optimism and a rapidly growing missionary presence worldwide.
Yet not was all well in the world, as the early years of the civil rights struggle in the American South (referenced by the Rowdens) and Middle East tensions characterized the mid-1950s. The Rowdens' tenure in Israel witnessed both significant advances for the work of Christ, as well as nationalist outrage against Americans and destruction of Baptist property in riots.
In addition, tragedy struck the family. Paul developed cancer and the Rowdens had to return to the states for treatment. Following initial treatment and several years of remission, the cancer returned and proved fatal. Marjorie later worked as a professor and administrator at William Carey College, remaining active in missionary travels and missions education.
Chronicling her parent's mission work against the backdrop of currents and events in 1950s-era Israel, Rebecca Rowden's volume is a unique and compelling contribution to the story of Southern Baptist missionary efforts in the 1950s. In addition, the book's Bibliography and Notes will be useful for readers interested in learning more about the larger story of Baptists in Israel and Palestine.
____________________________________________________________________
"The people pushing for the Talibanization of Christianity aren't going to listen to mere historical facts. They'll dismiss the Baptists as liberals and move on." An online poster, dismissing any hope that conservative Christians in America will heed Virginia Baptists' resolution against the historical revisionism of David Barton and WallBuilders.
"We do … urge that, whenever possible, Baptists voice publicly our historical position on the separation of church and state and that we adhere scrupulously to this principle in our own policies and practices." In a resolution entitled "Religious Liberty and Education" adopted by the Southern Baptist Convention in 1961.
____________________________________________________________________
DATES AND EVENTS
Upcoming events of interest to Baptists
January 6-8, 2011 — Festival of Young Preachers (Louisville, Kentucky)
Feb. 21-23, 2011 — ChurchWorks Conference hosted by the Cooperative Baptist Fellowship (First Baptist Decatur, GA)
April 7-9, 2011 — "The King James Bible and the World It Made,1611-2011":, a conference of the Baylor Institute for Studies of Religion
May 12-14, 2011 – Celebrating 100 Years of Baptist Witness in the Cradle of Civilization (Nazareth, Israel)
May 19-21, 2011 — Baptists and Education, BH&HS Annual Conference (Dallas, Texas)
June 23-24, 2011 – Cooperative Baptist Fellowship General Assembly (Tampa, Florida)