A Monthly Electronic Baptist Journal Bridging Yesterday and Today
[Vol. 9, No. 8]
Editor: Bruce T. Gourley, executive director, Baptist History & Heritage Society
The Baptist Studies Bulletin (BSB) is a free online journal produced by the Baptist History & Heritage Society (BH&HS) and offering scholarly analysis, informed editorials, book reviews, and special features for subscribers. You may access previous issues to or subscribe or unsubscribe from the BSB. Republishing of articles is allowed, but please provide credit and a link back to the Baptist Studies Bulletin.
If you find the Baptist Studies Bulletin useful, please consider making a donation to the Baptist History & Heritage Society (use the "Donate" button to the left).
…

TABLE OF CONTENTS
"Baptists and Christmas"
by Bruce T. Gourley
"W. Morgan Patterson: My Mentor in Baptist Studies"
by Charles W. Deweese

"BH&HS Announcements"
Special Booklet Offer and 2011 Annual Conference

"Baptist History Video Resources"
A Survey
"New Books for Baptist Reading"
Richard T. Hughes, Christian America and the Kingdom of God
Leroy Seat, The Limits of Liberalism: A Historical, Theological, and Personal Appraisal of Christian Liberalism

____________________________________________________________________
BAPTISTS AND CHRISTMAS
by Bruce T. Gourley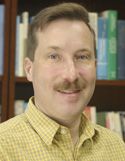 What is your church doing to celebrate the Advent and Christmas season?
Historically, prior to the twentieth century, Christmas (much less Advent) was little discussed within Baptist congregations. Baptist historians have rarely addressed the manner in which Baptists viewed or observed the Christmas season. Leon McBeth's The Baptist Heritage is one of few Baptist surveys (of any time period) to reference Christmas.
Noting that Baptists of the eighteenth century viewed Christmas "as worldly and popish" (a view reflective of sixteenth century Puritanism), McBeth quotes Samuel Jones, a Baptist student at Isaac's Eaton Hopewell Academy (the first Baptist educational institution in America) who wrote the following diary entry on December 25, 1757: "Christmas Day! But our school goes on as usual. The only difference was that we had two big turkeys for dinner. Mr. E(aton) told us that he did not observe Christmas as he was certain that our Savior was not born on the twenty-fifth or any other day in December." (McBeth, 250) As for Jones, he personally believed that there was no harm in "celebrating some day in commemoration of such a great event." (Hywel M. Davies, Transatlantic Brethren: Rev. Samuel Jones, 1735-1814, and His Friends, Baptists in Wales, Pennsylvania and Beyond. Cranbury, N.J.: Associated University Presses, 1985, p. 82).
Yet McBeth later notes Lottie Moon's 1887 suggestion that Baptist women in Virginia collect a special Christmas offering for foreign missions. (Among Baptist history surveys that do mention Christmas, the starting point is often at this very juncture.)
So, what happened between 1757 and 1887?
Historical references to Baptist congregations celebrating Christmas prior to the 1880s are rare. The first celebration of Christmas in a Baptist church may have taken place in 1772, and quite by chance of the calendar, at that. Mr. Kelly, the pastor of the Baptist Church in Newport, Rhode Island had begun holding lectures (or sermons) on Wednesdays in the prior year, and in 1772, Christmas fell on a Wednesday. Accordingly, Kelly decided to focus his December 25 sermon on the "Birth and Incarnation of the Blessed Savior." The following year, Kelly intentionally moved his weekly Christmas week sermon to Christmas day, and Congregationalist minister Ezra Stiles (witness to the occasion) surmised that "it is probable … this will begin the introduction of Christmas among the Baptist Churches." (see Penne L. Restad, Christmas in America: A History. New York: Oxford University Press, 1995, p. 30).
Stiles prediction was a long time coming. Nineteenth century newspaper and local church records indicate that probably few Baptist congregations formally celebrated Christmas prior to the 1880s.  One partial exception was the Strong-Place Baptist Church in Brooklyn, New York. While it is unclear if the church celebrated Christmas in the 1850s, in 1852 they presented their pastor with $725 "as a Christmas present."
By the 1890s, however, Christmas celebrations were common among Baptist congregations. Rather quickly, Christmas evolved into a time of special music and events within many Baptist churches. This rapid transformation took place even as churches and denominations alike were adopting models of organizational and operational efficiency that characterized the business world at the turn of the twentieth century.
Ironically, the same business forces that became commonplace in church and denominational life in the 20th century also transformed Christmas. By the close of the century, the role of pastor resembled that of a CEO in many instances, while Christmas was established as a cash cow for corporate America – the most profitable event of the year for many manufacturers and retailers. At the same time, many Christians in America by the late 20th century routinely expressed resentment that Christmas was becoming increasingly secularized … unaware that for much of the prior century many Christians refused to celebrate the holiday because of its pagan origins and worldliness.
The history of Christmas in the era of Baptists, in short, is a reflection of changing views concerning holidays, celebrations, and religious expression. Yet perhaps the ambivalence long associated with this Christian holiday is not without reason, for the message of peace and hope that God through Christ conveyed to earth's citizens some two thousand years ago is just as radical today. The Christ that many celebrate this holiday season bears faint resemblance to the Jesus of the Gospels. Outside of seasonal rhetoric, the peace that Christ bore is too often dismissed as fantasy. At the same time, the hope that Christ delivered to humanity seems of little relevance in starving households throughout the world today.
And so this Advent and Christmas season, we celebrate together in unity and reflect in our own quiet moments. Christ has come. He is with us. Peace and hope mark his presence in our lives. We rejoice that the world is being transformed. Yet the presence of Christ throughout our planet is far from complete. In our unguarded moments, we know that all is not really well in our lives and our world. We acknowledge that the coming of Christ today is expressed in human hearts and hands that together seek further deliverance and reconciliation in individual lives and society. Christ is ever arriving within and around us, and we receive and give in gratitude.
____________________________________________________________________
W. MORGAN PATTERSON: MY MENTOR IN BAPTIST STUDIES
by Charles W. Deweese

W. Morgan Patterson died on November 22, 2010. Learning of that, I got emotional. This man strongly influenced my education, my career, and my life. He was my professor, career advocate, and friend. Many others could say the same.
Professor: I first met Morgan in the late 1960s while enrolled as an M.Div. student at the Southern Baptist Theological Seminary. Having taken my first course in Baptist history at Mars Hill College, I had developed an intense interest in that topic. That caused me to take every course Patterson offered in Baptist studies. I still have my notes for such courses as "General Baptist History" (Church History 72a) and "History of Landmarkism" (Church History 72b).
I still remember the affirming day in 1970 when Morgan agreed to supervise my doctoral program in church history. I learned quickly that Baptist historiography constituted one of his major teaching emphases. In the first half of the first semester, 1970-71, he led the Graduate Colloquium in the Seminary's Historical Division to focus on "Bibiography in Baptist Studies." His seminar, "The Literature of the Baptists" (Church History 572a) in the spring of 1971 was one of the most valuable exposures I ever had to Baptist history. Then a year later, in the spring of 1972, Morgan offered the seminar, "English Baptist Beginnings" (Church History 572b). For that seminar I wrote the paper, "The Use of the Church Covenant among Seventeenth-Century English Baptists." Significantly, Baptist church covenants would become the topic of my dissertation completed in 1972-73.
Career Advocate: Morgan's recommendation helped me secure my first full-time job with the Historical Commission, SBC, in November 1973. I would work there for 21 years. During those years Morgan pushed hard for me to become a professor. For some reason, he thought I should teach. So, as a direct result of his efforts, apart from my initiative, Golden Gate Seminary contacted me twice and New Orleans Seminary once. I turned them all down.
Morgan even chastised me in a handwritten letter (October 24, 1994), shortly after I announced my intention to leave the Historical Commission staff and after I refused to follow up on one of his recommendations for teaching. In my reply letter to him (November 1, 1994), I shared the following in a handwritten letter: "The SBC is moving in directions I choose not to go—leadership styles, views of the Bible, patterns of control, attitudes toward women in ministry, development and application of creeds, etc. The SBC Executive Committee wields an intimidating stick. Baptist history and publishing have experienced some direct hits. Denominational road kill stretches from Wake Forest to Fort Worth. And I do not intend to get caught in that trap [any further]."
That exchange did not damage our relationship. Morgan constantly encouraged me in my work with Providence House Publishers (1995-98) and the Baptist History and Heritage Society (1999-2009). And he made numerous and valuable financial contributions to the Society while I served as executive director.
Morgan's approach to Baptist history seemed to focus heavily on facts and details, as evidenced by his preparation of articles for all four volumes of the Encyclopedia of Southern Baptists (1958, 1971, 1982) and his service on the General Committee for volumes three and four. I sometimes wished he would have employed his vast encyclopedic knowledge as the basis for providing more interpretation of the Baptist stories. And I wish he would have written more books. But his point was clear: Get the facts wrong, and a historian runs the risk of misinterpreting the stories. Others sometimes countered: Focus only on the facts, and a historian will never know what the stories mean. Nevertheless, Morgan provided me with essential perspectives on how to approach Baptist history. Those perspectives served my career well as I wrote and edited books, articles, curriculum units, book reviews, pamphlets, and other items. He gave me a valuable legacy that fed my entire career. I am grateful.
Friend: In 2007-08, I suffered through two major cancer experiences. Morgan, on repeated occasions, sent me handwritten letters of encouragement. Thirty-four years earlier, in December 1973, on the day that I received my diploma for finishing the doctorate at Southern, Morgan and his wife, Ernestine, took me, Mary Jane (my wife), Mary Jane's parents, and my father and step-mother to a wonderful lunch, where he both said goodbye and pledged his allegiance to my future. And I could easily identify numerous other instances of his care across the decades.
My Challenge to You to Help Memorialize Morgan Patterson and to Support the Great Cause of His Life: What more can a person ask than to have a friend who will stick with you through thick and thin for four decades? That, my readers, is a true teacher. Because of Morgan's contributions to my life, I am going to send to the Baptist History and Heritage Society in December 2010 a financial gift in his memory. I would like to encourage you to do the same. Morgan deserves the recognition, and the Society can use the money under the new and creative leadership of Bruce Gourley. Mike Williams, the Society's current president, is equally deserving of your support.
Consider making your Christmas complete by memorializing a champion for the Baptist cause: W. Morgan Patterson. You can send your gift to the Society at 3001 Mercer University Drive, Atlanta, GA 30341. Thank you.
Charles W. Deweese, retired executive director of the Baptist History and Heritage Society, resides in Buford, Georgia.
____________________________________________________________________
A special offer on Bill J. Leonard's "Baptist Principles" booklet

The Baptist History & Heritage Society is offering a year-end promotion of our most popular booklet, Bill J. Leonard's An Introduction to Baptist Principles, now in its second printing.
An Introduction to Baptist Principles is popular in congregational usage, with many churches utilizing the booklet in Sunday School classes, small group studies, and new member packets.
The booklets retail for $2.50 each. But between now and January 31, booklets are available for $2.00 for orders of 50 or more copies. Plus, the Society will include, for free, 5 copies of William E. Hull's The Meaning of the Baptist Experience with each order of 50 or more copies of An Introduction of Baptist Principles.
To take advantage of this special offer, contact Jackie Riley at jackie@baptisthistory.org or 406-600-7433.
…
Baptist History & Heritage Society Annual Conference
"Baptists and Education"
Dallas Baptist University
Dallas, Texas
May 19-21, 2011

Featured speakers will be Stephen Stookey and John Ragosta. Stookey is Professor of Christian History at Dallas Baptist University. Ragosta is a historian and lawyer who is currently an instructor at the University of Virginia School of Law. He is author of the newly-published Wellspring of Liberty: How Virginia's Religious Dissenters Helped Win the American Revolution and Secured Religious Liberty (Oxford University Press, 2010).
In addition, there will be a panel discussion of "What is a Baptist University?" Also, breakout sessions will feature presentations on a variety of topics. If you wish to offer a paper proposal for a breakout session, contact BH&HS vice president Delane Tew.
Pre-registration for this conference will begin in January, and will be available (along with hotel information) on the BH&HS web site.
____________________________________________________________________
Digital video is increasingly used as a tool in communicating the story of Baptists. Here are some selected online Baptist history video resources.
Iowa Baptists: A Glimpse at Your History – An excellent 8-minute video briefly chronicling the story of Iowa Baptists.
American Baptist USA History and Giving – A 6-minute video of the American Baptist USA history of missions and ministry.
The Story of Calvary Baptist Church, Washington, D.C. – A video clip summarizing the remarkable story of Calvary Baptist, as told by pastor Amy Butler.
History of First African Baptist Church in Savannah, Georgia – A 3-minute preview video that serves as an introduction to a larger documentary.
History of Fredonia Baptist Church in Fredonia, New York – The first in a multi-part series of videos celebrating the 200th anniversary of this historic church, founded in 1808.
Video Clips from First Baptist Church, Richmond, Virginia – First Baptist Richmond has published a number of short video clips on their website. Video clips include river baptism services, member testimonies, mission clips, and more.
The First Baptist Church of Hammond, Indiana – A brief history of one of the leading fundamentalist Baptist churches in America.
History of Mount Hebron Baptist Church in Monterrey, Mexico – An 8-minute history of this fundamentalist Baptist congregation in Mexico.
Richland Baptist Church History – This simple, 3-minute video is comprised of a slide show and music.
Mississippi Remixed: A Fresh Look at Race Relations in the Deep South – "Mississippi ReMixed tells the personal story of Canadian, Myra Ottewell, who returns to her birthplace in Jackson, Mississippi determined to celebrate the great racial transformations in the state since the 1960s, but discovers that understanding race relations is far more complicated than she bargained for. Mixed with rarely seen archival footage, the controversial documentary explores the state of race relations today, celebrates the transformations occurring, and exposes the struggles and successes Mississippi is having with integration today." A graduate of Mississippi University for Women, Ottewell was active in Baptist Student Union at a time when many BSU's were, for white Southern Baptists, on the cutting edge in responding to racism. And yet Mississippi Remixed reveals that today's race relations in the state are far from where they should be.
"Congress Did Not Print a Bible for the Use of Schools" by Chris Rodda – This is not a specifically-Baptist video, but it deals with a problem facing many Baptist congregations: how to respond to the lies perpetuated by David Barton in his false contentions that the separation of church and state does not exist, and that America was founded as a Christian nation.
____________________________________________________________________
NEW BOOKS FOR BAPTIST READING
by Bruce T. Gourley

Richard T. Hughes, Christian America and the Kingdom of God (Urbana, Ill.: University of Illinois Press, 2010, 211 pages, hardcover).
The religious debate about America's founding is as old as the nation, and will probably never go away. While Baptists in the decades following America's establishment rejoiced that their vision of separation of church and state had been implemented as law in the fledgling United States of America, many other Christians lamented the secular nature of their nation's government.
Today, many evangelical Christians express dismay over what they perceive as the secular nature of twenty-first century American culture, yet insist on placing their faith in the mythical narrative of America's founding as a Christian nation.
Richart T. Hughes, Senior Fellow in the Ernest L. Boyer Center and Distinguished Professor of Religion at Messiah College in Grantham, Pennsylvania, puts this never-ceasing debate in perspective. Broadly speaking, Hughes examines the claim, routinely parroted by many modern Christian evangelicals, that America is a Christian nation.
Rooted in Constantine, Tyndale, Calvinism and the Puritans, the concept of Christian nation as cherished by many contemporary Americans is foreign to the Bible, Hughes argues persuasively. The biblical concepts of peace, justice and advocacy for the poor and oppressed contrast starkly with the American agenda of war, empire building and materialism.
Beginning in the years following the Revolutionary War, Hughes recounts the story of how many evangelical Christians have tried to transform a secular country into God's chosen nation destined to determine the fate of the entire world. "The Second Great Awakening emerged, at least in part, in response to the lifeless nature of American Christianity in the post-Revolutionary period. But it also emerged in response to the Constitution's rejection of a legally established church," (121) Hughes argues.
From that point forward, the author traces repeated historical attempts to establish God's Kingdom in America. The Social Gospel, the Wealth Gospel, millennialism, fundamentalism and religio-political activism all play starring roles in the saga of a nation holding the world's destiny in her hands. Yet for Hughes, twenty-first century fundamentalism coupled with millennialism and far right wing politics is an especially toxic and dangerous brew that conjures America as the perpetrator of unjust (and too often evil) acts willed by a wrathful God intent on saving the world by war and destruction.
Leroy Seat, The Limits of Liberalism: A Historical, Theological and Personal Appraisal of Christian Liberalism (Liberty, Missouri.: 4-LPublications, 2010, 288 pages, paperback).
Leroy Seat is a now-retired international Baptist educator. His career included thirty-six years as a university and seminary professor and administrator in Japan. A Baptist long-immersed in the world of theology in both his home country of America and in Japan, Seat's newest book is a companion to an earlier volume (Fed Up With Fundamentalism: A Historical, Theological, and Personal Appraisal of Christian Fundamentalism). Collectively, the two volumes bring closure to Seat's final lecture – entitled "Seeking Theological Balance" – in 2004 at Seinan Gakuin University in Fukuoka City, Japan.
Describing himself as centric theologically, Seat explores the question of boundaries in terms of subjectivity, truth, normative ideas, and tolerance. No fundamentalist, Seat's exploration takes the form of a survey of Christian theologians, thinkers and trends past and present, in an effort to contextualize his own middle-of-the-road theological beliefs. Heavy in nuance and reflecting the theologically moderate positions of his seminary professors long before Southern Baptist Theological Seminary was taken over by fundamentalist Calvinists, Seat positions himself to the right of Marcus Borg (concerning the authority of the Bible), Gordon Kaufman (regarding the existence of God), and Robert W. Funk (on the nature of Jesus).
Seat's treatment of the subject of hell offers insight into his personal theological journey. His annihilist views are embraced today by many Christians conservative to liberal (but typically not fundamentalist). A former missionary, Seat links a theology of hell and salvation to mission impulses,  concluding that "missionary work in the spirit of Christ" is "relating to people in other cultures and with non-Christian backgrounds in a sensitive, respectful and loving manner" by those "who acknowledge that the true message of and about Jesus is, truly, good news for the whole world" (260).
For a non-fundamentalist, the staking of theological boundaries can be challenging. Readers of The Limits of Liberalism will feel the tension of striving to find theological balance. This volume adds a learned and personal dimension to the shifting theological currents of the twentieth and early twenty-first centuries, currents that trouble liberals and fundamentalists alike, and leave many wandering somewhere in the middle.
____________________________________________________________________
"We are both a 'safe zone' for those concerned about theological heresy and a 'free zone' for those concerned about their freedom of interpretation being honored." A statement included on the FAQ section of the website of Second Baptist Church Richmond, Virginia, a 190-year old congregation.
"The brightest stars in the evangelical firmament are these days in the political, not the religious business." The Economist, December 4-10, 2010, p. 45
"The real culprit behind declining baptisms in the Southern Baptist Convention might be youth soccer, says historian Bill Leonard." From "Changing Culture Leads to Decline in Baptist Revivalism, Historians Say," a December 13 Associated Baptist Press article discussing the Fall 2010 edition of the Baptist History & Heritage Journal.
____________________________________________________________________
DATES AND EVENTS
Upcoming events of interest to Baptists
January 6-8, 2011 — Festival of Young Preachers (Louisville, Kentucky)
Feb. 21-23, 2011 — ChurchWorks Conference hosted by the Cooperative Baptist Fellowship (First Baptist Decatur, GA)
March 25-26, 2011 – Cooperative Baptist Fellowship North Carolina General Assembly (First Baptist Church, Asheville)
April 7-9, 2011 — "The King James Bible and the World It Made,1611-2011":, a conference of the Baylor Institute for Studies of Religion
April 29-30, 2011 — Kentucky Baptist Fellowship Spring Gathering (Buechel Park Baptist Church, Louisville)
April 29 – May 1, 2011 — 25th Convocation of the Alliance of Baptists, Crescent Hill Baptist Church, Louisville, Kentucky
May 12-14, 2011 – Celebrating 100 Years of Baptist Witness in the Cradle of Civilization (Nazareth, Israel)
May 19-21, 2011 — Baptists and Education, BH&HS Annual Conference (Dallas, Texas)
June 23-24, 2011 – Cooperative Baptist Fellowship General Assembly (Tampa, Florida)