A Monthly Electronic Baptist Journal Bridging Yesterday and Today
[Vol. 10, No. 2]
Editor: Bruce T. Gourley, executive director, Baptist History & Heritage Society
The Baptist Studies Bulletin (BSB) is a free online journal produced by the Baptist History & Heritage Society (BH&HS) and offering scholarly analysis, informed editorials, book reviews, and special features for subscribers. You may access previous issues to or subscribe or unsubscribe from the BSB. Republishing of articles is allowed, but please provide credit and a link back to the Baptist Studies Bulletin.
If you find the Baptist Studies Bulletin useful, please consider making a donation to the Baptist History & Heritage Society (use the "Donate" button to the left).
…

TABLE OF CONTENTS
"Being Baptist Christians"
by Bruce T. Gourley
"Baylor's Baptist Studies Center for Research"
News Release

"BH&HS Annual Conference Information"
May 19-21, Dallas Baptist University

____________________________________________________________________
BEING BAPTIST CHRISTIANS
by Bruce T. Gourley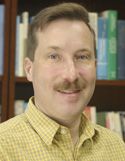 "I do not know precisely what a Christian Baptist is, but I suppose it is to distinguish him from Baptists who are not Christians."
While these sarcastic words might well come from the lips of a modern day critic of Baptists, or perhaps a late-night comedian, they are instead the words of Hannibal Hamlin.
Hamlin, from Maine, was Abraham Lincoln's first vice-president, serving in that capacity from 1861 to 1865. Marrying into a Baptist family prior to the Civil War, Hamlin uttered these humorous words in 1865 to his wife, upon occasion of an invitation to attend a Baptist church.
Today, a similar phrase – "Baptist Christian" – is frequently invoked as a way to convey that the speaker is a Christian of the Baptist variety. In the twenty-first century, being a "Baptist" in and of itself is often deemed inadequate in an increasingly non-denominational, ecumenical climate; explicitly emphasizing the "Christian" element of faith signals that one is part of a broader fellowship of believers. This clarifying phraseology is helpful in many ways, reminding us of the larger context of our faith and affirming our loyalties to the Christ of scripture.
The earliest Baptists understood themselves as Christians first and foremost, a claim disputed by most other Christians, who insisted Baptists were heretics. Early Baptists split their time between defending Baptist distinctives viewed by others as heretical (freedom of conscience, voluntary faith, believer's baptism, religious liberty, separation of church and state) and stating their agreement with broader Christian convictions (the Trinity, Lordship of Christ, scriptural authority, etc.). For these early believers, being Baptist meant they were not truly Christian in the public eye, while an affirmation of basic Christian tenets did little to dispel the derision that the Baptist label evoked.
Now, four centuries later, the Baptist label has been so maligned by associations with religious fundamentalism in recent decades that many Baptists, liberal and conservative alike, seemingly prefer to avoid the term. Conversely, believers throughout the theological spectrum contend mightily to define the term "Christian," resulting in a schizophrenic word play that can be hopelessly confusing to people of faith and of no faith.
Thus, being a Baptist Christian is a challenge both in name and substance. The usage of the label "Baptist" will likely continue to decrease in our post-denominational age, and it is doubtful that a universally-accepted definition of "Christian" will ever emerge. Baptists who choose to continue using either term will have to be prepared to offer their own definition of each.
Nonetheless, embracing the label of Baptist Christian is just as important today as it was four centuries ago. Baptists of yesteryear, despite being persecuted, contributed tremendously to a larger faith narrative and to the trajectories of nations. If we Baptists of the twenty-first century so choose to carry forth the best of our faith heritage, we will bring to the table of contemporary Christianity determination and convictions that can serve to leaven faith communities, nations, and even the world.
____________________________________________________________________
BAYLOR UNIVERSITY'S BAPTIST STUDIES CENTER FOR RESEARCH
News Release

The following excerpt is from a Baylor University press release.
The Baptist Studies Center for Research at Baylor University, approved Feb. 11 by the Baylor Board of Regents, will preserve the 400-year global heritage of Baptists — the country's second-largest denomination — through a virtual depository of important Baptist documents, photographs, books and other collections.
The center, which will include hundreds of thousands of actual items already housed throughout Baylor's campus, will be established through the department of religion in Baylor's College of Arts and Sciences. It will continue the Baptist story as part of the university's mission, said Dr. Bill Bellinger, professor of biblical studies/Old Testament and religion department chair.
"We think Baylor is the logical place for this center," he said. "We'll have a new layer of accessibility for researchers." Besides making materials about Baptist heritage available for visiting scholars, who in return will provide a lecture series, the center will support research projects for Baylor faculty and encourage students to learn about Baptist identity. Materials also will be accessible for laity.
Baylor and other institutions hold a treasure trove of Baptist materials, and the center will work with Baylor University Libraries and libraries elsewhere in the country and abroad to create an ongoing virtual collection. Work on digitizing materials already has begun at Baylor.
"We're getting a better handle on resources we already have on hand," Bellinger said. "We're happy for the materials to stay where they are, but what we hope for is virtual access. We hope a lot of these things can become available online, and we have not limited ourselves to what's on the Baylor campus, because there are other excellent resources elsewhere."
Significant documents, books, photographs, letters and recordings are housed at Baylor in several locations, including the Institute for Oral History, the J.M. Dawson Institute of Church-State Studies, Baylor University Central Libraries, George W. Truett Theological Seminary, Armstrong Browning Library and The Texas Collection.
The Baptist Studies Center for Research will:
• Serve as a resource for visiting scholars, who also will lecture at Baylor.
• Provide access to materials for those researching the Baptist tradition, regardless of whether they are able to travel to actual collection sites.
• Support such faculty research projects as "Early English Baptist Texts" and The Baptists' Bible project, with Baylor University Press to be a publishing partner with connections to the Baptist World Alliance. The ongoing Bible project is a commentary on Baptist interpretations of Scripture from the 17th century to the present and shows ways Baptists have used the Bible in confessions, sermons and other documents.
• Sponsor an essay contest for students on Baptist identity and encourage student travel and study.
• Support entities which contribute to such journals as Baptist History and Heritage and Perspectives in Religious Studies. Among the organizations are the Baptist History and Heritage Society, the National Association of Baptist Professors of Religion and the Association of Ministry Guidance professionals.
• Provide an emphasis in Baptist studies for the Ph.D. program in religion. Baylor is the only Baptist university that offers a Ph.D. program in religion, Bellinger said. The program rose significantly in the recent National Research Council rankings, making major strides in several areas, including faculty productivity.
While some other Baptist universities house collections, "they've often been specifically tied to church relations or undergraduate curriculum," Bellinger said. "There really hasn't been something comprehensive and tied to research."
____________________________________________________________________
BH&HS 2011 Annual Conference, May 19-21, Dallas Baptist University

Theme: "Baptists and Education"
Education has long been important to Baptists, and this year's annual Baptist History & Heritage Society conference explores the topic of Baptists and Education from a variety of angles.
Featured speakers will be Stephen Stookey and John Ragosta. Stookey is Professor of Christian History at Dallas Baptist University. Ragosta is a historian and lawyer who is currently an instructor at the University of Virginia School of Law. He is author of the newly-published Wellspring of Liberty: How Virginia's Religious Dissenters Helped Win the American Revolution and Secured Religious Liberty (Oxford University Press, 2010). Collectively, Stookey and Rogasta will explore the challenges of teaching historical Baptist principles and identity.
In addition, breakout sessions will explore a wide range of Baptist educational topics, including international education, contributions of African American Baptists, theological education, gender issues, Baptist contributions to American education, and much more (see a listing of breakout sessions).
Also, there will be a panel discussion of "What is a Baptist University?" featuring:
Bill Bellinger (Baylor University)
Brad Creed (Samford University)
Sherilyn Emberton (East Texas Baptist University)
Sheila Klopfer (Georgetown College)
Gail Linam (Dallas Baptist University)
Mark Tew (Howard Payne University)
The conference is open to the general public, and BH&HS members receive a discount on conference registration. Program information, registration instructions and hotel information is available on the BH&HS web site.
____________________________________________________________________
"Baptists are the only group of believers so diverse that Martin Luther King and [Alabama Gov. Robert] Bentley each could claim to be one." Jim Ketchum, of The Times Herald of Port Huron, Michigan, writing about the recent offensive remarks made by Governor Bentley.
"Saudi Arabia is 'immune' to the [Middle East democracy] protests because it is guided by religious law that its citizens will not question." (From a New York Times article)
Obadiah Bruen Brown was one of four Baptist ministers who initially helped raise money and petition Congress for a charter and the opening of Columbian College in 1821 (later renamed George Washington University). Portraits of Brown and his wife, Elizabeth Riley Brown, have returned to the George Washington campus.   See "A Reverend's Return"

____________________________________________________________________
DATES AND EVENTS
Upcoming events of interest to Baptists
March 25-26, 2011 – Cooperative Baptist Fellowship North Carolina General Assembly (First Baptist Church, Asheville)
April 7-9, 2011 — "The King James Bible and the World It Made,1611-2011", a conference of the Baylor Institute for Studies of Religion
April 9, 2011 — Delaware Valley AU Second Annual Church-State Issues Symposium (National Constitution Center, 525 Arch Street, Independence Mall, Philadelphia, Pennsylvania)
April 11-12, 2011 — T. B. Maston Christian Ethics Lectures (Logsdon School of Theology)
April 14-15, 2011 — Baptists Today Judson-Rice Dinner – honoring Randall Lolley (FBC Raleigh, NC)
April 29-30, 2011 — Kentucky Baptist Fellowship Spring Gathering (Buechel Park Baptist Church, Louisville)
April 29 – May 1, 2011 — 25th Convocation of the Alliance of Baptists, Crescent Hill Baptist Church, Louisville, Kentucky
May 12-14, 2011 – Celebrating 100 Years of Baptist Witness in the Cradle of Civilization (Nazareth, Israel)
May 19-21, 2011 — Baptists and Education, BH&HS Annual Conference (Dallas Baptist University, Texas)
June 13-17, 2011 – Middle East Conference VIII: The Church and Islam in Africa (Arab Baptist Theological Seminary, Lebanon)
June 23-24, 2011 – Cooperative Baptist Fellowship General Assembly (Tampa, Florida)
July 11-14, 2012 – International Conference on Baptist Studies VI (Southeastern Baptist Theological Seminary, Wake Forest North Carolina)