A Monthly Electronic Baptist Journal Bridging Yesterday and Today
[Vol. 10, No. 3]
Editor: Bruce T. Gourley, executive director, Baptist History & Heritage Society
The Baptist Studies Bulletin (BSB) is a free online journal produced by the Baptist History & Heritage Society (BH&HS) and offering scholarly analysis, informed editorials, book reviews, and special features for subscribers. You may access previous issues to or subscribe or unsubscribe from the BSB. Republishing of articles is allowed, but please provide credit and a link back to the Baptist Studies Bulletin.
If you find the Baptist Studies Bulletin useful, please consider making a donation to the Baptist History & Heritage Society (use the "Donate" button to the left).
…

TABLE OF CONTENTS
"Baptists and Hell"
by Bruce T. Gourley
"Historical Documents That Speak to the Present"
1919 : Report of the 75 Million Campaign

"BH&HS Annual Conference Program"
May 19-21, Dallas Baptist University

____________________________________________________________________
BAPTISTS AND HELL
by Bruce T. Gourley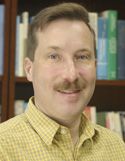 Many Baptists are dismayed over a new book released this month by popular young preacher Rob Bell. Southern Baptist seminary presidents and theologians have condemned the book, as have other well-known Calvinist ministers. By denying that hell is a literal place of eternal torment, and daring to suggest that persons can be right with God without uttering the name of Jesus, Bell has been labeled a heretic by fundamentalist detractors who never appreciated his emergent church emphasis in the first place.
The rhetoric echoes that of the American antebellum and Civil War era, when biblical literalists insisted that slavery was biblical and that only liberals, heretics and infidels would deny God's written will for the races.
Today, we know how that ended: when (in the minds of many white Baptists of the South) God's southern Confederate kingdom lost the war and the evil North thwarted scriptural truth and God's will for the races, biblical literalists quietly turned their attention elsewhere (namely, premillenial dispensationalism, biblical inerrancy, and an anti-science crusade).
Of course, the reality is that biblical literalists have always been selective in their application of literalism to scripture. Furthermore, if one presses even further back in Christian history, one discovers that biblical literalism became a popular method of scriptural interpretation only about five hundred years ago; prior to the Protestant Reformation, allegory was the dominant method of biblical interpretation.
Now, half a millennium into the era of biblical literalism and 150 years or so removed from the slavery fiasco, today's (selective) literalists are taking their stand on the concept of a literal, eternal hell, labeling dissenters as heretics.
At first glance, drawing a line at the gates of hell may seem like a good defensive posture for fundamentalists. After all, the Bible repeatedly talks about "hell," right?
Well, actually, no. To the contrary, the word "hell" is nowhere to be found in the ancient biblical texts, nor did the word exist in biblical times. "Hell" is an English term with eighth century Norse origins, and only began appearing in biblical translations around the sixteenth century (at about the same time that biblical literalism became popular, in fact). The English "hell," some 500 years ago, was adopted and used in the place of four biblical words: sheol, hades, tartarus, and gehenna.
These four biblical words were used to describe: 1) the grave (the Hebrew word "sheol"); 2) the Greek underworld and the god of the underworld, Hades ("hades") – early Christians used "hades" to translate the Hebrew "sheol"; 3) a yet deeper Greek mythological underworld and deity that existed beneath hades ("tartarus"); and 4) an earthly place where children were sacrificed by fire in a religious ritual and/or a continually burning garbage dump in the ground ("gehenna").
Not until centuries after the penning of scripture did Christians begin to systematically develop a theology of the afterworld underground. St. Augustine in the fifth century claimed that no one knew where hades was, yet speculated it was beneath the earth's surface. Even so, he primarily focused on hades as the state of being apart from God. In the sixth century, St. Gregory the Great expressed uncertainty, noting that some Christians believed hades was somewhere upon the earth, and others believed it was inside the earth.
Eventually, in medieval times a fully-developed concept of the netherworld of fiery torment emerged. Nonetheless, some Separatist and early Baptist writers in the late sixteenth and seventeenth centuries avoided using the word "hell" when referring to an afterlife apart from God, instead using the phrase "eternal condemnation" (or similar phraseology).
In short, that which is typically envisioned as "hell" by many Christians today owes more to Greek mythology and medieval authors (such as Dante) than the Bible itself.
Hence we come full circle to Rob Bell, one of many Christians over the past two or three centuries who have pointed out the fallacies of believing in a literal "hell" that is a netherworld of fire and brimstone in which the "unsaved" will be eternally punished. That many of today's Southern Baptist theologians choose to place their faith in Greek mythological and medieval imagery is troubling. Rather than letting the Bible speak for itself, such rhetoric indicates a lack of biblical and historical knowledge on their part, or perhaps willful deception.
In an earlier era, hoisting slavery aloft as the mark of biblical orthodoxy proved disastrous for white Baptists of the American South. In the twenty-first century, loyalty to a Greek mythological and medieval-infused concept of a literal, eternal, brimstone and fire-laden "hell" signals that truth is optional, while leading modern Baptists further down the path of irrelevance.
Thus, while Baptists liberal to fundamentalist should examine the theological concept of "hell," we must do so in a biblical and historical context. Otherwise, our debates have little theological substance and are detached from reality.
____________________________________________________________________
HISTORICAL DOCUMENTS THAT SPEAK TO THE PRESENT

1919: "Report of the 75 Million Campaign"

Editor's Note: Baptist denominations in America across the board, as well as many other Baptist organizations in the states, are presently struggling with financial concerns in the wake of the recent national recession. Historically, financial transitions have often led to renewed vision within Baptist life; the present crises offer the same opportunity. Below is a portion of the Southern Baptist 1919 "Report of the 75 Million Campaign" (referring to a coordinated effort to raise $75,000,000), an ultimately unsuccessful denominational undertaking that nonetheless helped Southern Baptists of yesteryear revision their mission and purpose. At the time of this report, failure was not envisioned. Yet despite unmet financial goals, Southern Baptists for decades to come did an admirable job of being true to the principles stated in 1919.

"What Will Success in This Campaign Do With Baptists?
1.  It will call us to prayer as never before. If we are to win, we must do it by the way of the Throne, through importunate supplication.
2.  It will test our faith, and we will hear Him saying unto us: "Be it unto you according to your faith." We will thus make in modern Baptist history another Eleventh Chapter of Hebrews.
3.  It will test our unity and the efficiency of our organization. We will never impair the doctrine of the rights of the individual conscience and the independence of the local churches, but we will magnify and manifest to the world the unifying power of the common faith, convictions and purpose, in our effective mobilization of all the spiritual forces in our democracy under the Lordship of our only Master.
4.  The success of this campaign will fathom the depths of our sacrificial giving, and tell how we decide between Christ and money.
…
What Will the Campaign and the Successful Issue of It Do for Baptists?
…
1.  It will enable them to greatly multiply and strengthen their missionary agencies at home and abroad.
2.  It will almost double the efficiency of our Christian Schools.
3.  It will enable Baptists to increase their hospital efficiency, for the cure of the sick and the suffering, and enlarge our facilities for the support of hundreds of orphans who cry daily for our care.
4.  It will bring to us a spirit of revival quickening. It will call out the called. It will deepen our passion for lost souls, enlist the indifferent, and engage us all for larger service.
5.  It will provide Baptists a better opportunity to deliver their message and set forth their doctrines of the rights of conscience, separation of church and state, the integrity of the Scriptures, the Lordship of Christ, and the freedom of the local churches under Him, from any lordship of popes, priests, bishops and other ecclesiastical autocracies."
____________________________________________________________________
BH&HS 2011 Annual Conference Program: "Baptists and Education"

May 19-21, Dallas, Texas @ Dallas Baptist University

Auxiliary Meeting, Thursday Afternoon, May 19
4:00 PM – Fellowship of Baptist Historians Meeting
5:00 PM – Fellowship of Baptist Historians Dinner
Thursday Evening:
6:30 PM – Welcome, Introductions and Greetings
7:00 PM – John Ragosta, "Why We Teach: Baptists and the American Revolution"
8:00 PM – Refreshments
Friday Morning General Session, May 20
8:30 – 10:00 AM – Reports and Business Session
Friday Morning Breakout Sessions:
Session 1 – 10:00-11:00
A.  Baptist Education Overseas
Carol Woodfin – "The Dreams and Dilemmas of International Education: The European Baptist Seminary"
June Rose Garrott – National Baptist Leadership in Education
B.  Baptist Education and Gender
Andrew Smith – "Not Only For the Preachers: Comparing Women's and Men's Theological Education among Southern Baptists during the Seventy-Five Million Campaign"
David Moon, Jr – ""Southern Baptists, Southern Men, and the Manual Labor School: Exploring Evangelical Efforts to Interpret and Redefine Masculinity in the Nineteenth-Century South"
C.  Building Baptist Colleges
Brad Creed – "Frances Wayland and the Creation of the Modern American University"
Jennifer Hawks – Charles and Adelia Hillman and MS College
Breakout Session 2 – 11:15-12:15
D.  Teaching As Ministry
Mark Gaskins – "Teaching Ministry of B. Donald Keyser: An Extended Sacrifice to the Cause of Christian Higher Education and the the Church Itself"
Arlin C. Migliazzo – "The Education of Henrietta Mears: A Fundamentalist in Transition"
E.  Twentieth-Century Baptist Education Leadership
Donald Looser – "An Act of Providence: Houston Baptist University 1960-2010″
Adam Bond – "Samuel DeWitt Proctor's Vision: Education and Preaching for Genuine Community
F.  Education as Social Action
Loretta Rivers – " Baptist Centers: Influences and Education"
Sally Hannah – "Educating Southwest Virginia's Children: A Baptist Mission Field"
12: 30 PM – Awards Luncheon
Friday Evening:
7:00 PM – Welcome and Introductions
7:30 PM – Stephen Stookey will address the challenges of educating the 21st century public to historical Baptist principles of religious liberty and separation of church and state.
8:30 PM – Refreshments
Saturday Morning, May 21

9:00 AM -Welcome and Introductions
9:15  AM – Panel Discussion – "What is a Baptist University?" Part One: Mission
Bill Bellinger, Chair, Department of Religion, Baylor University
Sherilyn Emberton, Provost and VP for Academic Affairs, East Texas Baptist University
Fitzgerald Hill, President, Arkansas Baptist College
Sheila Klopfer, Assistant Professor of Religion, Georgetown College

10:00 AM – Audience Participation
10:25 AM – Annual Meeting Evaluation Forms
10:30 AM – Refreshment Break
11:00 AM – Panel Discussion – "What is a Baptist University?" Part Two: Practice
Loyd Allen, Professor of Church History and Spiritual Formation, Mercer University
Brad Creed, Provost and Executive Vice-President, Samford University
Gail Linam, Provost, Dallas Baptist University
Mark Tew, Provost, Howard Payne
11:45 AM – Audience Participation
12:15 PM – Adjourment
The conference is open to the general public, and BH&HS members receive a discount on conference registration. For program information, registration instructions and hotel information, go to the BH&HS web site.
____________________________________________________________________
"Religion will rarely unite Americans, but a commitment to religious freedom for all can. Our religious freedom depends on our willingness to protect the religious freedom of others. As our diversity increases, we should redouble our commitment to religious freedom, which serves all of us, or fear will erode our freedom." Hollyn Hollman, General Council for the Baptist Joint Committee for Religious Liberty.
"Sanctity of life is the biblical conviction that all human beings are to be perceived as sacred, as persons of equal and immeasurable worth and of inviolable dignity. This includes human beings at any and every stage of life, from womb to tomb; in any and every state of consciousness; of any and every race, color and ethnicity; of every level of intelligence; whatever their religion, language, nationality or gender; of every type of character and behavior, physical ability or disability, potential, class and social status; and whether they are friends, strangers, or enemies to us. Everyone. No exceptions." David Gushee, Distinguished University Professor of Christian Ethics, Mercer University
____________________________________________________________________
DATES AND EVENTS
Upcoming events of interest to Baptists
April 7-9, 2011 — "The King James Bible and the World It Made,1611-2011", a conference of the Baylor Institute for Studies of Religion
April 9, 2011 — Delaware Valley AU Second Annual Church-State Issues Symposium (National Constitution Center, 525 Arch Street, Independence Mall, Philadelphia, Pennsylvania)
April 11-12, 2011 — T. B. Maston Christian Ethics Lectures (Logsdon School of Theology)
April 14-15, 2011 — Baptists Today Judson-Rice Dinner – honoring Randall Lolley (FBC Raleigh, NC)
April 29-30, 2011 — Kentucky Baptist Fellowship Spring Gathering (Buechel Park Baptist Church, Louisville)
April 29 – May 1, 2011 — 25th Convocation of the Alliance of Baptists, Crescent Hill Baptist Church, Louisville, Kentucky
May 12-14, 2011 – Celebrating 100 Years of Baptist Witness in the Cradle of Civilization (Nazareth, Israel)
May 19-21, 2011 — Baptists and Education, BH&HS Annual Conference (Dallas Baptist University, Texas)
June 13-17, 2011 – Middle East Conference VIII: The Church and Islam in Africa (Arab Baptist Theological Seminary, Lebanon)
June 23-24, 2011 – Cooperative Baptist Fellowship General Assembly (Tampa, Florida)
July 11-14, 2012 – International Conference on Baptist Studies VI (Southeastern Baptist Theological Seminary, Wake Forest North Carolina)