A Monthly Electronic Baptist Journal Bridging Yesterday and Today
[Vol. 10, No. 4]
Editor: Bruce T. Gourley, executive director, Baptist History & Heritage Society
The Baptist Studies Bulletin (BSB) is a free online journal produced by the Baptist History & Heritage Society (BH&HS) and offering scholarly analysis, informed editorials, book reviews, and special features for subscribers. You may access previous issues to or subscribe or unsubscribe from the BSB. Republishing of articles is allowed, but please provide credit and a link back to the Baptist Studies Bulletin.
If you find the Baptist Studies Bulletin useful, please consider making a donation to the Baptist History & Heritage Society (use the "Donate" button to the left).
…

TABLE OF CONTENTS
"Baptists and Education"
by Bruce T. Gourley
"Baptists and Government Aid to Christian Education"
by David Stratton

On Mission With God: Free and Faithful Baptists in the Twenty-First Century
A New Book from the Baptist History & Heritage Society

____________________________________________________________________
BAPTISTS AND EDUCATION
by Bruce T. Gourley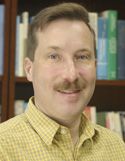 From their beginnings, Baptists have exhibited decidedly mixed feelings about education. Many of the earliest Baptist leaders were formally educated. For example, Thomas Helwys was a lawyer, Roger Williams graduated from Cambridge, and John Clarke had formal training in theology, language and medicine. At the same time, early Baptists generally distrusted the aristocratic, educated clergy of establishment churches, a distrust manifested in a tendency among Baptist ministers to reject formal theological training in favor of the Spirit's leading from the pulpit.
Although British Baptists founded Bristol Baptist College in 1679 and Baptists in America established Rhode Island College in 1764, few Baptists advocated for higher education prior to the nineteenth century. Many Baptists in America during the first half of the 1800s, in part spurred by the beginnings of the modern missions movement, finally embraced higher education as an appropriate means of preparing for Gospel ministry.
Yet higher education represented only a portion of the new Baptist interest in education. Sunday Schools (for children in local congregations), Baptist colleges (founded and funded by local or state Baptist organizations and often focusing on the liberal arts, including religion),  Baptist seminaries (regionally-focused), and religious periodicals (national and regional) for persons of all ages flourished as Baptists became increasingly concerned about the education of children, young people and adults. Nevertheless, a significant segment of Baptists, not the least of whom were Primitive Baptists, remained opposed to both formal ministerial education and Sunday Schools.
The late nineteenth and twentieth centuries witnessed notable growth in educational efforts for Baptists of all ages, including rapid expansion of the number and scope of Baptist universities and seminaries. At the same time, the emergence and advance of fundamentalism among Baptists in America fostered a renewed suspicion of education. Yet formal ministerial training in the form of strict indoctrination appealed to many fundamentalists, with the result being the establishment of Baptist Bible schools for the training of ministers. Meanwhile, Black Baptists formed and grew their own institutions.
Indeed, the development of Baptists in America in the twentieth century could well be told through the lens of education. In the world of higher education, competing Baptist visions of academic freedom and indoctrination battled for the minds of students and the direction of colleges, universities and seminaries. Fundamentalist Liberty University emerged as the largest Baptist university in America (but merely one of hundreds of similar-minded colleges and universities), fundamentalists within Southern Baptist life redirected Southern Baptist Convention seminaries away from academic freedom and toward indoctrination, and the number, scope, and racial/ethnic composition of traditional/moderate Baptist universities and seminaries/divinity schools North and South expanded rapidly near the end of the century.
A similar struggle for the minds and morals of children ensued among Baptists in America. The Civil Rights movement of the 1950s and 1960s led to the formation of many white-only, religious private Baptist schools and ushered in the modern home-school movement that is embraced by many white Baptist families today. Curriculum for today's religious private and home-schooling movement typically demonizes modern science, focuses on religious indoctrination, rewrites American history (denying the Baptist and American heritage of separation of church and state in order to posit the founding of America as a Christian nation), and prepares children (whether they choose to do so or not) to further their education at fundamentalist Bible colleges.
Meanwhile, today's traditional/moderate Baptist universities face challenges maintaining a distinctive Baptist identity, even as escalating tuition costs are often more than an typical Baptist family can afford.
As this brief sketch demonstrates, education is an important component of the Baptist story in America. This week's annual meeting of the Baptist History & Heritage Society focuses on the theme of Baptists and Education, exploring the topic from a variety of angles. Come and join us at Dallas Baptist University May 19-21 and learn more about Baptists and Education – past and present – as pertaining to all ages.
____________________________________________________________________
BAPTISTS AND GOVERNMENT AID TO CHRISTIAN EDUCATION
by David Stratton

In 1785, Baptists in Virginia aggressively voiced their opposition to a popular bill in the state legislature designed to introduce government aid in the teaching of Christian principles. In response to a perceived decline in morality following the Revolution, Patrick Henry introduced in 1784 "A Bill for Establishing a Provision for the Teachers of the Christian Religion," a general assessment to be used in teaching Christian principles. Under the proposal, citizens could designate the denomination or even the specific church that their tax dollars would benefit. The measure eventually allowed those not wishing to support any religion to allocate their funds toward education more broadly.
Led by the Baptist General Committee of Virginia, a group formed one year earlier to safeguard religious liberty, Virginia Baptists mobilized against Henry's bill. The measure passed two of three required readings in the 1784 legislative session and seemed all but certain to become law. But opponents sprung into action in the months leading up to the 1785 session. Returning delegates found their desks stacked with petitions against Henry's bill and none of them dared to resurrect it.
Historians generally credit Baptists with dooming this attempt to allow government aid of Christian instruction. Baptists sent in more anti-assessment petitions than any other group. Of the 11,000 signatures of Virginians against the assessment, nearly half were on Baptist documents. In the 28 varying petitions sent in by Baptist bodies, all had in common the declaration that government assistance of Christian education is "contrary to the spirit of the Gospel."
Nonetheless, many Baptists in this nation today do not share the opinion of Virginia Baptists of the late eighteenth century.
The Supreme Court, on April 4, 2011, let stand an Arizona law that bears significant similarities to Henry's 1784 bill. The Arizona program applies tax credits to donations to organizations that provide scholarships to students who attend private schools, including private religious schools. In a 5-4 ruling on Arizona Christian School Tuition Organization v. Winn et al, the High Court held that the plaintiff lacked standing to bring the suit. It is disturbing that this ruling effectively closes the courthouse doors to citizens who seek relief when they believe their rights have been violated under the Establishment Clause. But it is perhaps equally distressing that at least one powerful Baptist organization voiced support for the Arizona program itself in stark contrast to their Baptist forebears of 225 years ago.
The Ethics and Religious Liberty Commission (ERLC) of the Southern Baptist Convention filed a friend-of-the-court brief in support of the Arizona law. According to the brief, repealing the tax credit system would result in "governmental … hostility towards religion." On the other hand, the Baptist Joint Committee for Religious Liberty (BJC) has long opposed tax credit programs of this nature as a violation of the separation of church and state. Fortunately there remain some Baptists of today, like those at the BJC, who consider government aid of Christian instruction "contrary to the spirit of the Gospel."
From the point of view of the Baptist writing this article, I am glad that there remain some Baptists in our society who embrace the spirit of Virginia Baptists of 1785. They were right; government aid of Christian education is "contrary to the spirit of the Gospel." Jesus' rejection of the temptation to use the power of government to accomplish his mission argues strongly for the separation of church and state. He died not with the sword of government in his hand, but with the spear of government in his side.
David Stratton is the pastor of Woodhaven Baptist Church in Apex, North Carolina and he recently completed the requirements for a Doctor of Ministry degree at Campbell University Divinity School in Buies Creek, North Carolina where he focused on Baptists and religious liberty and church-state separation.
____________________________________________________________________
On Mission With God: Free and Faithful Baptists in the 21st Century
Pamela R. Durso, Editor; William O'Brien, Associate Editor

A New Book from the Baptist History & Heritage Society!
On Mission With God: Free and Faithful Baptists in the Twenty-First Century is not a comprehensive volume about Baptist missions. It is not a full study of Baptist missiology. It is, however, a wide-angled snapshot of moderate Baptist thinking in the second decade of the twenty-first century. The book includes chapters on Baptists' biblical, theological and philosophical understanding of Baptist missions. It also includes chapters that record the stories of Baptists who are involved in missions in the twenty-first century as individuals and through organizations, institutions and congregations.
Contributing authors

: Hugo H. Culpepper, R. Alan Culpepper, Amy Whipple Derrick, Dennis W. Foust, David Emmanuel Goatley, Bruce Gourley, Fisher Humphreys, Julie Whidden Long, Denton Lotz, Emmanuel McCall, Rob Nash, Bo Prosser, Albert L. Reyes, Andi Thomas Sullivan.
__________________________________________
"… it is argued by the BWA and others that human rights are meant to protect individuals, not ideas or governments. The idea of protecting a religious system would contradict the protection of basic individual rights like the freedom of expression …. freedom of expression, thought, conscience and religion are integral to the health of free societies and the dignity of the human person." BWA Baptist World Magazine, April/June 2011
"The same free speech rights that protect Westboro protect those who have a far more generous view of God and a far different view of what we are called to do." Hollyn Hollman, General Council for the Baptist Joint Committee for Religious Liberty, Report from the Capital, April 2011

____________________________________________________________________
DATES AND EVENTS
Upcoming events of interest to Baptists
May 19-21, 2011 — Baptists and Education, BH&HS Annual Conference (Dallas Baptist University, Texas)
June 13-17, 2011 – Middle East Conference VIII: The Church and Islam in Africa (Arab Baptist Theological Seminary, Lebanon)
June 23-24, 2011 – Cooperative Baptist Fellowship General Assembly (Tampa, Florida)
July 11-14, 2012 – International Conference on Baptist Studies VI (Southeastern Baptist Theological Seminary, Wake Forest North Carolina)