A Monthly Electronic Baptist Journal Bridging Yesterday and Today
[Vol. 10, No. 5]
Editor: Bruce T. Gourley, executive director, Baptist History & Heritage Society
The Baptist Studies Bulletin (BSB) is a free online journal produced by the Baptist History & Heritage Society (BH&HS) and offering scholarly analysis, informed editorials, book reviews, and special features for subscribers. You may access previous issues to or subscribe or unsubscribe from the BSB. Republishing of articles is allowed, but please provide credit and a link back to the Baptist Studies Bulletin.
If you find the Baptist Studies Bulletin useful, please consider making a donation to the Baptist History & Heritage Society (use the "Donate" button to the left).
…

TABLE OF CONTENTS
"The Cooperative Baptist Fellowship at 20: A Dissenting Community"
by Bruce T. Gourley
"A Future Without Baptists? Who Cares?"
A CBF General Assembly Tampa Workshop: Friday, June 24, 2-3 PM

Examining Our Heritage, Celebrating our Diversity
A Wrap-Up of the BH&HS Annual Conference

"Whitsitt Baptist Heritage Society Courage Award"
____________________________________________________________________
THE COOPERATIVE BAPTIST FELLOWSHIP AT 20: A DISSENTING COMMUNITY
by Bruce T. Gourley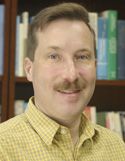 Two decades ago a dissenting community of Baptists was birthed. The Cooperative Baptist Fellowship, by name, implied that the organization was comprised of Baptists who valued ministering and worshipping together. Beyond the name, the CBF was birthed in reaction against fundamentalism and for missions.
Other Baptist groups long before CBF were birthed both in reaction against something and for something. The earliest Baptists in 1609 emerged in opposition to creedal community (both ecclesiastically and politically) and for freedom of individual conscience. Primitive Baptists in the first half of the nineteenth century arose in opposition to the new missionary movement in Baptist life and for Calvinism and local church-centric structure. Shortly thereafter, in 1845 Southern Baptists removed themselves from the fellowship of American Baptists at large in opposition to growing abolitionist sentiment among Baptists of the North, and for the purpose of defending slavery as God's will for the black race.
Among these three Baptist groups, dissension for the sake of individual conscience characterized Baptists of the seventeenth and eighteenth centuries and resulted in their long-term persecution; traditional Calvinist theology expressed in opposition to new religious methodologies birthed Primitive Baptists and spurred initial growth; and cultural accommodation (to white supremacy) integrated into scripture propelled Southern Baptists to a place of lasting prominence in the American South.
As CBF Baptists celebrate twenty years of existence this month in Tampa, which most describes the CBF movement: dissenters, traditionalists, or accommodationists? Let me suggest that at heart we CBFers are dissenters living within a popular culture of religious, cultural and political currents.
Religiously, we are trying to do community built upon the foundation of the freedom of individual conscience – as were the earliest Baptists. It was messy then, and it is no less messy now. As in seventeenth century America, today's religious landscape is dominated by creedal faith that sacrifices individual conscience for the sake of veneered community. Against this backdrop, we seek to be an authentic community of faith. And as our faith forebears realized, authentic community is not possible apart from individual freedom of  conscience. We are religious dissenters.
Culturally, we are intentionally moving beyond the regional religion we inherited from our (largely) southern, white roots. Yet we struggle in the trying. From our pulpits and in our neighborhoods we still strive to pry ourselves away from the cultural chains of southern-imbued racial boundaries, evangelical certainty, gender structures, and biblical literalism. We mostly live in but are out of sync with the South, pariahs in a world of white fundamentalism and underrepresented within the black Baptist community. Uneasy within and largely unknown outside the South, we celebrate and engage a growing diversity within our reach and long for more. We are cultural dissenters.
Politically, we are uncomfortable in an era of ideologies right and left. Our moderate theology translates unevenly in the political realm, and our faith heritage's greatest convictions expressed in the political arena – religious liberty for all and church state separation – are more appreciated by secularists than by Sunday School teachers. While the howling winds of partisan political demagoguery blow without ceasing throughout our nation and too often find expression in Christian nationalism, we advocate peace, justice and transformation in and through Christ that transcends political loyalties and geographical boundaries. We are political dissenters.
We are, in short, a young and relatively small fellowship of Christian dissenters surrounded by much larger religious, cultural and political forces. If we choose to continue to follow the path of dissension, we may never be religious Goliaths in America or our world at large. Yet as the story of our early Baptist forebears reveals, a small group of faithful dissenters can ultimately effect transformation the world over.
____________________________________________________________________
A FUTURE WITHOUT BAPTISTS? WHO CARES?
A CBF General Assembly Tampa Workshop: Friday, June 24, 2-3 PM

In the seventeenth century and into the middle eighteenth century, more than a few people envisioned a future without Baptists. From the English monarchy to the clergy of the Church of England in America and the Congregational and Anglican theocracies in colonial America, Baptists were heretical undesirables who needed to be eradicated (preferrably) or tightly contained (at the least).
While their ill-wishers were many, few cared for the people known as Baptists. The relative handful of Baptist churches that existed were small congregations. Converts were infrequent. Baptist faith convictions of freedom of individual conscience, voluntary faith, believer's baptism, democratic church polity, religious liberty for all, and church state separation did not solicit the good graces of the American public.
Yet a strange thing happened along the road of the government and church's campaign to rid the world of Baptists.
Instead of taking down their church signs and fading into oblivion, Baptists double-downed on their faith convictions and began growing in number in the second half of the eighteenth century. In the 1770s and early 1780s, Baptist support for the American Revolution helped ensure victory over the British. And in the late 1780s and early 1790s, to the amazement of their many detractors, Baptist faith convictions of freedom of individual conscience, democracy, religious liberty for all, and church state separation emerged as the foundation of the new American nation.
It is not an exaggeration to say that without the Baptist witness – without the survival of the very people that governments and clergy wanted to eradicate – it is possible that America might not even exist today.
And so now, in the 21st century, we Baptists stand at another crossroads. The Baptist name is fading. Some (again) envision a future without Baptists. Does anyone care? And what would a 21st century world without Baptists look like?
Join us at the
Cooperative Baptist Fellowship General Assembly
in Tampa, Friday, June 24, from 2-3 P.M. as we explore a future without Baptists. Doug Weaver, associate professor of religion  and director of undergraduate studies in the department of religion at Baylor University, is the main workshop presenter. In addition, three young Baptists (see below) will be responding to the question of A Future Without Baptists? Who cares? We hope to see you there.
____________________________________________________________________
EXAMINING OUR HERITAGE, CELEBRATING OUR DIVERSITY
A Wrap-Up of the BH&HS Annual Conference

As the recent annual conference of the Baptist History & Heritage Society revealed, Baptists are a diverse lot. Focusing on the subject of "Baptists and Education," Baptists from throughout the United States and representing a variety of groups gathered at Dallas Baptist University May 19-21. Main speakers and breakout presenters explored the educational legacy of Baptists North and South, black and white, American and European.
The BH&HS also elected new officers: C. Delane Tew (Director of Christian Women's Leadership Center, Samford University) was elected as president; William L. Pitts (Professor, Department of Religion, Baylor University) was elected vice-president; and Bonnie Oliver-Brandon (associate minister, Mt. Zion Baptist Church, Memphis, Tennessee) was elected secretary.
In addition to presentations and the election of new officers, the BH&HS recognized four individuals for outstanding contributions to Baptist history.
Bill Sumners, director of the Southern Baptist Historical and Library Archives since 1988, became the 30th recipient of the W. O. Carver Service Award. Presented annually since 1982, the award recognizes individuals who make outstanding contributions to the cause of Baptist history through writing, teaching, denominational service and other work to interpret and communicate Baptist history. Working with hundreds of historians and researchers annually throughout Baptist life, Sumners' contributions to Baptist history are far-reaching.
Dwight A. Moody, founder and Executive Director, Academy of Preachers in Kentucky, was awarded the Norman W. Cox Award for the year's best article published in the Baptist History & Heritage Journal, entitled "The Conversion of J. Frank Norris: A Fresh Look at the Revival of 1910.″
Gary Cook, president of Dallas Baptist University, received the Carolyn Blevins Meritorious Service Award for exemplary service to the society. Cook has long been a leading supporter of the work of the BH&HS.
In addition, the Georgia Baptist History Depository at Mercer University in Macon, Georgia, received the Davis C. Woolley Award for outstanding achievement in assessing and preserving Baptist history. Laura Botts, Arlette Copeland and Robert Gardner staff the Georgia Baptist History Depository.
__________________________________________
WHITSITT BAPTIST HERITAGE SOCIETY COURAGE AWARD

You are invited to attend the presentation of the 2011 Whitsitt Baptist Heritage Society Courage Award at the Cooperative Baptist Fellowship General Assembly in Tampa:
Friday, June 24, 3:30-4:30 PM
CC Room 21
Facilitators – Pam Durso and Loyd Allen
The Whitsitt Baptist Heritage Society will present the 2011 Courage Award to Daniel Vestal, executive coordinator of the Cooperative Baptist Fellowship.
____________________________________________________________________
DATES AND EVENTS
Upcoming events of interest to Baptists
June 23-24, 2011 – Cooperative Baptist Fellowship General Assembly (Tampa, Florida)
September 25-27, 2011 – Mercer Preaching Consultation (St. Simon's Island, Georgia)
October 2011 – Baptist History and Heritage Month
June 7-9, 2012 – BH&HS Annual Conference, "Baptists and Theology" (First Baptist Church, Raleigh)
July 11-14, 2012 – International Conference on Baptist Studies VI (Southeastern Baptist Theological Seminary, Wake Forest, North Carolina)
May 20-22, 2013 – BH&HS Annual Conference, "Civil War, Emancipation and Reconciliation" (University of Richmond)