A Monthly Electronic Baptist Journal Bridging Yesterday and Today
[Vol. 10, No. 6]
Editor: Bruce T. Gourley, executive director, Baptist History & Heritage Society
The Baptist Studies Bulletin (BSB) is a free online journal produced by the Baptist History & Heritage Society (BH&HS) and offering scholarly analysis, informed editorials, book reviews, and special features for subscribers. You may access previous issues to or subscribe or unsubscribe from the BSB. Republishing of articles is allowed, but please provide credit and a link back to the Baptist Studies Bulletin.
If you find the Baptist Studies Bulletin useful, please consider joining the Baptist History & Heritage Society and or donating to the Society.
…

TABLE OF CONTENTS
"Who is Not a Baptist?"
by Bruce T. Gourley
"Baptists and the Immigration Challenge"
by David F. D'Amico

BH&HS Video Repository Now Online
New Videos for Classroom and Congregation

Book Review: Jeff Rogers, Building a House for All God's Children: Diversity Leadership in the Church
Review by Winnie V. Williams
____________________________________________________________________
WHO IS NOT A BAPTIST?
by Bruce T. Gourley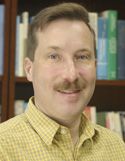 Discussions of Baptist identity inevitably lead to an acknowledgment of the diversity that characterizes today's Baptist family. When your faith family includes the Westboro Baptist clan and Jesse Jackson, Tom Delay and Bill Moyers, and Tim LaHaye and John Grisham – how do you define "Baptist identity"?
Even if one backs away from persons who explicitly embrace the Baptist label, questions remain. Elements of Baptistness – including but not limited to voluntary faith, freedom of conscience, and congregational church autonomy – are now diffused throughout much of contemporary Christendom. In a recent Baptist History & Heritage Society workshop entitled "A Future Without Baptists? Who Cares?" (watch the video), presenters discussed the democratization of Baptist distinctives founded upon individual freedom of conscience. A consensus seemed to be that should the Baptist name become rare or disappear, Baptist freedom distinctives need to be preserved for the vitality of the Christian Church at large.
On the flip side, workshop attendee Curtis Freeman, professor of Theology at Duke Divinity School and a leader in the Bapto-Catholic movement that dismisses the Baptist heritage of freedom of individual conscience and advocates creedal faith, offered a different perspective. Highlighting his close ties with the Vatican and downplaying Baptist dinstinctives, Freeman argued that the modern Roman Catholic Church embraces believer's baptism as the "proper mode of baptism."
Positing the RCC as advocating the primacy of believer's baptism stretches credibility. The Catechism of the Catholic Church is clear that while the Catholic Church has long made accommodations for adult baptism of new converts, infant baptism is the standard and preferred mode of baptism, is foundational to the RCC, and is a salvific rite – rather than an act of faith on the part of one who is already a believer, hence "believer's baptism" – that  "cannot be repeated" as an adult.
Nonetheless, attempts to deny Baptist distinctives and re-image Catholics as Baptists-in-essence encapsulate the elasticity of contemporary Baptistness. Pope Benedict XVI (Joseph Ratzinger) and the contemporary RCC insist that the only true "Church of Christ" is the Roman Catholic Church, and that any spiritual validity found in other Christian sects is derived "from the very fullness of grace and truth entrusted to the (Roman) Catholic Church." (Dominus Iesus, IV, 16) If Catholics are Baptists, and Baptists are Catholics, are there no boundaries in the Baptist family? Can anyone fit under the Baptist (or baptist) umbrella?
Conversely, can we as contemporary Baptists speak in terms of who is not a Baptist, and why? In the spirit of Christian generosity, while acknowledging that Baptist identity is larger (and maybe sometimes smaller) than the Baptist label proper, and risking no shortage of criticism, I offer the following non-authoritative suggestions of who is not a Baptist:
* One who does not have a personal faith in Christ and who is not voluntarily a follower of Christ cannot be a Baptist.
* One whose Christian faith is externally imposed, rather than personally owned, cannot be a Baptist.
* One who does not embrace, in some sense, the unique, God-imbued nature of written scripture may not be a Baptist.
* One who has not been baptized as a believer cannot be a Baptist in the fullest sense.
* One who has no connection to a local congregation cannot be a Baptist in the fullest sense.
* A congregation that is not autonomous and is not comprised of voluntary believers cannot be a Baptist church.
Share your thoughts on the question of Baptist identity and distinctives on the Baptist History & Heritage Society Facebook page.
____________________________________________________________________
BAPTISTS AND THE IMMIGRATION CHALLENGE
by David F. D'Amico

Since 2006, the United States has been immersed very intensely in a political, economic, and religious debate about the issue of immigration.
The debate for some groups, the ongoing discussion by others, and the permanent topic highlighted in the popular press sometimes includes the voice and action of churches and denominations. In addition to Cooperative Baptists, American Baptists, Episcopalians, Lutheran, United Church of Christ, and Mennonites have also favored immigration reform. The Roman Catholic Church, especially in California and Illinois, under the guidance of progressive bishops has likewise engaged public advocacy for immigration reform.
In 2009 the National Association of Evangelicals passed a resolution favoring immigration reform. Two years prior, the Baptist General Convention of Texas (BGCT), through its Christian Life Commission, initiated a specific program devoted to assisting churches on the issue of immigration.  The Immigration Center and Aid Center (ISAAC) is a cooperative ministry between the Baptist University of the Americas and the BGCT that focuses on equipping churches and other organizations to engage the immigrant community along a continuum of ministry options.
More recently, the Southern Baptist Convention (SBC) narrowly adopted a resolution in its recent annual meeting of June, 2011 in Phoenix. With convention attendance at its lowest level in over sixty years, a large percentage of messengers to the SBC were pastors, denominational representatives and others who could afford to travel to Phoenix from the Deep South. Among voting messengers, the immigration proposal was hotly debated.
The language of the first clause was so controversial that the vote split 51.31 percent in favor and 48.43 percent opposed. The convention ended up adding the clause "this resolution is not to be construed as support for amnesty for any undocumented immigrant."   The resolution entitled "Immigration and the Gospel" partially reads:
RESOLVED, That the messengers to the Southern Baptist Convention … call on our churches to be the presence of Christ, in both proclamation and ministry, to all persons, regardless of country of origin or immigration status …

… RESOLVED, That we deplore any bigotry or harassment against any persons, regardless of their country of origin or legal status …

RESOLVED, That we ask our governing authorities to prioritize efforts to secure the borders and to hold businesses accountable for hiring practices as they relate to immigration status …
The Houston Chronicle reported on the SBC resolution: "Despite concerns that the resolution supported amnesty, Southern Baptist leaders defended a more open stance toward immigration."
Southern Baptist Theological Seminary president Al Mohler chimed in on Twitter: "SBC is at a crucial decision point. The immigration crisis demands a Gospel response before a political response." Southern Seminary professor Russell Moore also tweeted his thoughts: "Our response to the immigrant communities in this country cannot be 'You kids get off my lawn' in Spanish."
Research by the Pew Forum on Religion and Public Life offers a broader evangelical perspective. "White evangelicals, a category that includes many Southern Baptists, don't generally take a positive position on undocumented immigrants living in the U.S. They are three times more likely to say 'better border security' should be the focus of the immigration issue than they are to prioritize 'creating a path to citizenship.'"
While Southern Baptists have strong (if mixed) feelings about immigration, within the Cooperative Baptist Fellowship (CBF) immigration advocacy is less controversial, although perhaps no less challenging. Daniel Vestal's initial years as Coordinator of the CBF included an effort for ethnic diversity following the pattern of associations and state conventions. CBF hired African American, Hispanic, and Korean consultants to attempt to enlist Baptist churches from those constituencies to join the CBF. Recently, however, in the midst of declining economic resources, those consultants were terminated.
In the 2011 celebration of the 20th anniversary of the CBF, held in Tampa in June, Molly Marshall exhorted the audience to be more adept to "listen to the Holy Spirit" during the next generation. She said: "Are we persuaded that we cannot do this in our own strength? We should stretch toward those goals that call us to do our best yet always require the power of the Spirit to accomplish. Why not water Malawi? Why not make a 20-year commitment to the poorest places? Why not be a voice for justice in immigration?"
The challenge for Baptist organizations on the issue of immigration reform will continue. Hopefully all of us will remember and practice the exhortation of Micah 6:8.  "He has shown you, O mortal, what is good. And what does the LORD require of you? To act justly and to love mercy and to walk humbly with your God." (NIV).
David D'Amico is retired Cooperative Baptist Fellowship missionary and professor of evangelism. His ministry has spanned the globe, and includes working with the United Nations Diplomatic Community. In retirement he writes and researches from his home in Louisville, Kentucky. He is a member of Highland Baptist Church in Louisville.
____________________________________________________________________
BH&HS VIDEO REPOSITORY NOW ONLINE
New Videos for Classroom and Congregation

The Baptist History & Heritage Society this month introduces new, exclusive video resources for the teaching of Baptist heritage and identity in the classroom and in congregations.
The BH&HS Video Repository is an online collection of videos freely available to individuals, professors, pastors, Sunday School teachers and small group leaders. The initial videos in the Repository are from the May 2011 BH&HS annual conference in Dallas and a June BH&HS workshop in Tampa at the Cooperative Baptist Fellowship General Assembly. The videos are available in various formats, including a high definition format suitable for showing in classroom settings.
Other videos will be added in the coming months. Baptist history professors are encouraged to consider creating their own video resources for publication and distribution by the the Baptist History & Heritage Society. Contact Bruce Gourley for more information.
__________________________________________
BOOK REVIEW: JEFF ROGERS, BUILDING A HOUSE FOR ALL GOD'S CHILDREN

A review by Winnie V. Williams

Jeffrey S. Rogers, Building a House for All God's Children: Diversity Leadership in the Church, Abington Press, Nashville, TN: 2008
A common occurrence these days is to learn that either a minister, a member of a church staff, or even lay leaders are leaving due to divergences within the church. With the ever-increasing mobility of church members, discrepancies appear in ideologies and behaviors resulting in discord which impacts the harmony of congregations and staff. It appears that the church is the last entity in society to modify its behavior regarding new approaches to dealing with diversity. Jeff Rogers' book, Building a House for All God's Children: Diversity Leadership in the Church, addresses the diversity of gifts that ministers and leaders bring to the table and avows that diversity should result in strengths, rather than conflicts. As a Biblical scholar – a university Professor of Bible – as well as a minister, Rogers grapples with current issues of diversity that are disquieting to the Christian community.
According to Dr. Rogers, pastors and leaders have a difficult assignment in attempting to serve a church community with diverse theology, personality types, gender, family dynamics, commitment level, and even pastoral expectations. He justifies his thoughts through an examination of the scriptures as did Paul in addressing the church at Corinth by saying, "You must 'take care' with one another. You must 'buildup' one another–however differently you may think, however differently you may believe, and however you may behave." To do so requires changes in attitude, perception and behavior.
Rogers does not skirt hard scriptural passages that offer solutions to diversity, such as Joshua's battles indicating that 'true believers' win the war with the 'infidels'. Even Moses instructed his people to annihilate the Hittites and Canaanites as a solution to problems. Rogers suggests these horrible actions may have been the result of religious insecurity, not faith. He uses biblical examples of not only conquest and coercion to address diversity issues in Biblical times, but also scriptural stories where diversity coexisted successfully in communities.
Perhaps the highlight of the book is the author's approach in dealing with diversity in the context of conversion, compassionate action and conversation. By conversion he suggest that, "one party assimilates to another's religious norms or expectations — we convert key differences into similarities". By compassionate action one responds to human needs regardless of differences and the conversation leads to mutual understanding.
In addressing this complex issue of diversity Rogers suggests that teaching the whole Bible instead of isolated portions is a must for embracing and or understanding the views of others. He states, "There is more truth in all of the responses together than there is in any one of them alone."
An essential ingredient for a successful church committee is that the question be asked, "Why are we here and what are we endeavoring to do?" Rogers contends that a church committee should be mission-driven with groups being selected to listen to various perspectives, to discuss the perspectives, and to put the mission and ministry of the congregation ahead of one's own preferences. "Missions first is the mantra of diversity-mature congregations, committees, and leaders in the church."
One of the unique features of Rogers' book is his ability to skillfully weave chapter topics into a sermon following each chapter. He probes issues of diversity and provides constructive insights for pastors and lay leadership.
Building a House for All God's Children: Diversity Leadership in the Church is a delightful expose of an issue regarding the array of leadership that often encumbers churches today. Rogers, who writes with a superior breadth of biblical understanding and from pastoral experiences, offers foremost insights for dealing with this issue of diversity. He blazes a trail that is much needed in our ever-changing society as he brings to the forefront issues that have been hidden behind blinders. Reading this book can be a valuable tool in fulfilling the mission of your church in the twenty-first century.
Winnie Williams is an active Baptist layperson, author, women's advocate, and retired associate professor of special education from Southern Wesleyan University, South Carolina. Her ministry circles the globe and informs her writing and Baptist commitment.
____________________________________________________________________
DATES AND EVENTS
Upcoming events of interest to Baptists
September 14, 2011 – Baptists and the American Civil War, Part I (First Baptist Church, Macon, Georgia) – Speaker: Bruce Gourley
September 25-27, 2011 – Mercer Preaching Consultation (St. Simon's Island, Georgia)
October 2011 – Baptist History and Heritage Month
October 19, 2011 – Baptists and the American Civil War, Part II (First Baptist Church, Macon, Georgia) – Speaker: Bruce Gourley
November 6-7 – Cooperative Baptist Fellowship of Georgia Fall Assembly (Johns Creek Baptist Church, Alpharetta, Georgia) – The BH&HS is hosting a workshop on Baptists and the American Civil War (Speaker: Bruce Gourley)
June 7-9, 2012 – BH&HS Annual Conference, "Baptists and Theology" (First Baptist Church, Raleigh)
July 11-14, 2012 – International Conference on Baptist Studies VI (Southeastern Baptist Theological Seminary, Wake Forest, North Carolina)
May 20-22, 2013 – BH&HS Annual Conference, "Civil War, Emancipation and Reconciliation" (University of Richmond)