An Electronic Baptist Journal Bridging Yesterday and Today
[Vol. 10, No. 8]
Editor: Bruce T. Gourley, executive director, Baptist History & Heritage Society
The Baptist Studies Bulletin (BSB) is a free online journal produced by the Baptist History & Heritage Society (BH&HS) and offering scholarly analysis, informed editorials, book reviews, and special features for subscribers. You may access previous issues to or subscribe or unsubscribe from the BSB. Republishing of articles is allowed, but please provide credit and a link back to the Baptist Studies Bulletin.
If you find the Baptist Studies Bulletin useful, please consider joining the Baptist History & Heritage Society and or donating to the Society.
…

TABLE OF CONTENTS
"John Leland, Joseph Smith, and 21st Century Presidential Aspirations"
by Bruce T. Gourley
"Crawford Toy and the American Civil War"
From CivilWarBaptists.Com

"Baptists and Theology: A Call for Paper Proposals"
2012 Annual Meeting of the BH&HS: June 7-9, FBC, Raleigh, NC
____________________________________________________________________
JOHN LELAND, JOSEPH SMITH AND 21ST CENTURY PRESIDENTIAL ASPIRATIONS
by Bruce T. Gourley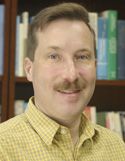 Over two centuries after the Baptist-infused First Amendment became the law of the land, the United States seems unable to move beyond public religious tests of presidential candidates. Otherwise level-headed Baptists fell into this trap in the twentieth century, opposing Roman Catholic presidential candidates solely on the grounds of the candidate's faith.
Early Baptists knew better. In 1794, some three decades before a treasure-seeker named Joseph Smith claimed a revelation from God in the form of golden plates, the famed Baptist evangelist John Leland, echoing American Baptist founder Roger Williams, declared that it makes no difference in the public or political sphere "if a man worships one God, three Gods, twenty Gods, or no God."
In the early decades of the American nation, to the chagrin of many Christians, several Deists were elected to the presidency. Today, Mormonism is under political scrutiny as twice-presidential candidate Mitt Romney is berated by many Christians for his Mormon (Latter Day Saints) faith, a religion frequently referred to by some Christians as a "cult." In response to these charges, Latter Day Saints officials openly affirm that Mormonism is not orthodox Christianity and that Mormon doctrine is, instead, grounded in "biblical teachings as confirmed by the witness of the Prophet Joseph Smith."
Historically, enmity between Christians and Mormons has existed since Mormon founder Joseph Smith declared Christianity to be "an abomination in his [God's] sight; that those professors [Christian believers] were all corrupt; that: 'they draw near to me with their lips, but their hearts are far from me." (Joseph Smith, History, 1:19) Because Christianity was false, God instructed Smith to restore the true church. Contemporary Mormons affirm these declarations of Joseph Smith as "divine teaching." In order to be considered a full-fledged (temple-worthy) Mormon, one must personally embrace Joseph Smith's revelation of the apostasy of Christianity and hold to the exclusive truthfulness of the Mormon faith (of the latter, some Baptists have historically been guilty of claiming the Baptist faith as the one truth faith). Mormonism's claim to exclusive truth is manifested in the ordinance of baptism for the dead (one of two temple rites, the other being eternal marriage) performed on behalf of non-Mormons (or "Gentiles") as the only way non-Latter Day Saints can obtain salvation. (In recent years, the Roman Catholic Church has criticized the Mormon practice of baptism for the dead.)
A further source of friction between the two faiths is the Mormon belief in henotheism, a form of polytheism that is characterized by the worship of one God among many recognized Gods. In Mormon theology, faithful adherents are Gods-in-the-making. "Men and women who are faithful in receiving the necessary ordinances, keeping their covenants, and obeying God's commands will enter into their exaltation and become as God." ("The Guide to the Scriptures: Godhood, Man") This doctrine of Mormon theology is called Exaltation, defined as "eternal life—the kind of life God lives. Heavenly Father's plan enables his children to return to live with Him forever as exalted beings, ultimately becoming gods."
Yet, as John Leland and other Baptists of yesteryear would say – "so what?" Whether Mormonism is a cult (as Baptists were once considered by many) or not, or the declarations of Joseph Smith are true (or not), should be irrelevant in American politics. The United States is a secular nation founded upon the separation of church and state, our laws making no distinction between monotheists, polytheists, and atheists. Thus, the personal faith of any given presidential contender is a non-issue.
What was a concern to Baptists of old, and should be a concern of all Americans today, is whether or not a given candidate is committed to the separation of church and state. Tragically, though, many candidates today are pressed by the Religious Right to deny church state separation or, at the least, to castrate the concept by advocating government favoritism of a particular faith. The platform of the Texas Republican Party, for example, declares: "We pledge our influence … toward dispelling the myth of separation of church and state."
Some two centuries ago, Baptists rejoiced in the presidency of Thomas Jefferson, a man considered by many other Christians as an atheist (he was more properly a Deist), because Jefferson was their staunch ally in church state separation. Today's Baptists can – as citizens – best serve their country by remaining true to their four-century heritage of church state separation.
____________________________________________________________________
CRAWFORD TOY AND THE AMERICAN CIVIL WAR
From CivilWarBaptists.Com – A daily journal of Baptists during the Civil War

One hundred and fifty years ago this month, a Baptist scholar-in-the-making, whose recent appointment as a Southern Baptist missionary to Japan was rescinded by war-related financial difficulties, trains in Virginia's Norfolk Light Artillery Blues.
The new enrollee has an impressive pedigree: he is a graduate of the Norfolk Academy (a military school) and the University of Virginia, a student of John A. Broadus (who baptized him), a former professor and administrator at the Albermarle Female Institute, one of the first students of the Southern Baptist Theological Seminary, and a former professor of Greek at Richmond College. His interest in scholarly pursuits, and languages in particular, is the product of his upbringing by his father, a Baptist deacon and druggist who taught himself several languages.
Crawford H. Toy is an ardent supporter of the Confederacy. An infantryman, Toy in time also becomes a chaplain in General Lee's army. He serves in Longstreet's Corps at Gettysburg. When the Confederates are forced to retreat, Toy remains on the front lines with the surgeons, a choice that leads to his wounding and capture by Union forces on July 4, 1863. Imprisoned at Fort McHenry, Toy is released in December in a prisoner exchange.
Prior to his capture at Gettysburg, a friend observes that Toy "is looking very well and seems to be enjoying himself. His Syriac books are in Norfolk and he has, therefore, been compelled to fall back on German for amusement." While imprisoned at Fort McHenry, "The tedium of this confinement was relieved by the glee club, the daily mock dress parade with tin pans for drums, and the class in Italian, organized and taught by him."
Toy's love of books and languages is insatiable throughout the war. One chronicler writes, "In an interval of the suspension of hostilities at the Battle of Cold Harbor, a private soldier lies on the ground poring over an Arabic grammar – it is Crawford H. Toy, who is destined to become the famous professor of Oriental languages at Harvard University." During a lull in the action at Seven Pines, Toy "tramped all the way from Seven Pines battlefield to Richmond to consult a Hebrew grammar."
Toy survives the war and the world remembers him as an outstanding Harvard professor. Yet Toy's journey from the battlefield to Harvard is firstly a Baptist story. After a post-war stint of study in Berlin, the trustees of the Southern Baptist Theological Seminary in 1869 hire the 33-year old Toy as a professor of Old Testament interpretation and oriental languages. A popular professor and top biblical scholar, Toy remains at SBTS until 1879, at which time his increasingly "liberal" views concerning the historical accuracy of the Old Testament lead to his firing, paving the way for his Harvard career.
Toy thus becomes representative of the next major salvo in the Southern Baptist war over biblical literalism. An approach to biblical interpretation that sanctioned African slavery then led the South to disunion from the North and the resulting Civil War to defend the righteousness of slavery, biblical literalism in the post-war years trained its guns upon modern science as represented by Charles Darwin and the theory of evolution. This war continues to the present day in Southern Baptist life, as 21st century Southern Baptist theologians and historians yet dismiss Toy as a heretic.
Sources: Dan Gentry Kent, "The Saint's Suitor: Crawford H. Toy," Baptist History & Heritage Journal, Vol. 38 No. 1, Winter 2003, pp. 6-18; "Crawford Howell Toy," Harvard Divinity School (link); John Powell Clayton, "Crawford Howell Toy of Virginia," The Baptist Quarterly, Vol. 24, No. 2, April 1971, pp. 51 (link); Francis Trevelyan Miller and Robert Sampson Lanier, editors, The Photographic History of the Civil War: Soldier life, Secret Service, New York: The Review of Reviews, 1911, p. 115.
____________________________________________________________________
"BAPTISTS AND THEOLOGY: A Call for Paper Proposals

2012 Annual Meeting of the BH&HS: June 7-9, FBC, Raleigh, NC
The 2012 Annual Conference of the Baptist History & Heritage Society will be June 7-9 in Raleigh, North Carolina. The conference will be hosted by the First Baptist Church of Raleigh in conjunction with Campbell University.
Submit Your Prospectus by December 19, 2011
The Baptist History & Heritage Society invites submissions for papers for its annual 2012 conference to be held at the First Baptist Church of Raleigh, North Carolina, June 7-9. This is an open invitation for paper proposals. Proposals should relate to the theme of "Baptists and Theology" and be 500 words or less in length. Notifications of accepted papers will be sent in January. Submit proposals to BH&HS President Delane Tew by email.
Information about previous annual conferences is available here.
Please direct any questions to BH&HS Executive Director Bruce Gourley.
____________________________________________________________________
"They were trying to blow me into heaven, but God wanted me on Earth." The late Civil Rights leader Fred Shuttlesworth, who died on October 5th at age 89, speaking of whites who violently opposed his efforts to achieve racial equality for African Americans.
"It goes to show at some level there's a fear of exposing what it means to follow the Bible literally." Rachel Held Evans, a writer spending a full year striving to follow biblical laws concerning women, speaking ironically of her conservative critics.
____________________________________________________________________
DATES AND EVENTS
Upcoming events of interest to Baptists
October 2011 – Baptist History and Heritage Month
October 19, 2011 – "Baptists and the American Civil War, Part II" (First Baptist Church, Macon, Georgia) – Speaker: Bruce Gourley
October 25, 2011 – California Baptist Historical Society annual meeting (Fremont, California)
November 6-7 – Cooperative Baptist Fellowship of Georgia Fall Assembly (Johns Creek Baptist Church, Alpharetta, Georgia) – The BH&HS is hosting a workshop on "Baptists and the American Civil War" (Speaker: Bruce Gourley)
April 17-18, 2012 – The Walter B. and Kay W. Shurden Lectures on Religious Liberty and Separation of Church and State. Speaker: Professor Frank Lambert, professor of history at Purdue University (Mercer University, Macon, Georgia)
June 7-9, 2012 – BH&HS Annual Conference, "Baptists and Theology" (First Baptist Church, Raleigh)
July 4, 2012 – 200th Birthday Celebration of the Rev. John Jasper, legendary 19th-century preacher and founding pastor of Sixth Mount Zion Baptist Church (Sixth Mount Zion Baptist Church, 14 West Duval Street, Richmond, VA; call 804-648-7511 for lunch reservations)
July 11-14, 2012 – International Conference on Baptist Studies VI (Southeastern Baptist Theological Seminary, Wake Forest, North Carolina)
May 20-22, 2013 – BH&HS Annual Conference, "Civil War, Emancipation and Reconciliation" (University of Richmond)