An Electronic Baptist Journal Bridging Yesterday and Today
[Vol. 10, No. 9]
Editor: Bruce T. Gourley, executive director, Baptist History & Heritage Society
The Baptist Studies Bulletin (BSB) is a free online journal produced by the Baptist History & Heritage Society (BH&HS) and offering scholarly analysis, informed editorials, book reviews, and special features for subscribers. You may access previous issues to or subscribe or unsubscribe from the BSB. Republishing of articles is allowed, but please provide credit and a link back to the Baptist Studies Bulletin.
If you find the Baptist Studies Bulletin useful, please consider joining the Baptist History & Heritage Society and or donating to the Society.
…

TABLE OF CONTENTS
"Whose Bible is It?"
by Bruce T. Gourley
"Alabama's Immigration Backlash: One Baptist's Perspective"
by Ronnie Brewer

"Baptists and Theology: A Call for Paper Proposals"
2012 Annual Meeting of the BH&HS: June 7-9, FBC, Raleigh, NC
____________________________________________________________________
WHOSE BIBLE IS IT?
by Bruce T. Gourley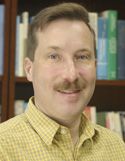 Growing up in church, I collected a number of Bibles by my teenage years. There were many Bibles in our house, and to distinguish my scripture from those of my parents or brother, I would write my name on the inside cover or one of the pages thereafter.
College, seminary and some years of ministry passed before I fully realized the inadvertent symbolism of the now-worn Bibles bearing my name: scripture is molded by individual believers, whether consciously or not. The reader, in short, becomes the owner of the text.
The manner in which one speaks of scripture offers a glimpse into one's soul. Depending upon one's personal taste, agenda and/or biases, the Bible can morph into a capitalistic manual, twist and turn to deflect inconvenient scientific truths, sanctify hatred of immigrants, subjugate women, justify war … or "prove" any of thousands of other possible desired personal preferences. Far too often, historically, personal agendas and prejudices have been packaged into councils, creeds and mandates, wrapped in a veneer of infallibility, and used as holy tools to force others into submission.
At the same time, others speak of the Bible and draw forth from scripture themes such as love, mercy, peace, kindness, gentleness, freedom and human dignity. Councils and creeds have never been able to codify these dimensions of salvation that intersect the human soul, for absorbing personal ownership of scripture in such a manner transcends doctrinal formulations and inherently threatens self-serving religious institutions.
Many of us own the Bible in both dimensions: at times we force scripture to reflect our personal prejudices or desires, and in other instances we permit it to feed the "better angels of our nature."
The American Civil War is a case study in biblical ownership. White Baptists of the South designed a Bible to justify southern culture and society: their Bible enslaved Blacks in perpetuity, enshrined white supremacy, glorified (selective) biblical literalism, and sanctified the Confederacy as God's kingdom on earth. Meanwhile, northern Baptists increasingly fashioned a Bible that advocated freedom and equality for all humans, located millennial hope in a gospel of social morality and human upliftment, and rejected literalistic scriptural interpretations that ran counter to the concept of the equality of persons.
So, whose Bible is it?
As we celebrate this Thanksgiving season, we can be thankful that the scriptures, the story of God's redemptive love for humanity, are for everyone. Yet being thankful is only the first step. Daring to confront our own theological, social and cultural prejudices and biases projected into scripture is a sign that we are truly thankful for the Bible, while opening up the possibility of being transformed by the working of the Spirit.
____________________________________________________________________
ALABAMA'S IMMIGRATION BACKLASH: ONE BAPTIST'S PERSPECTIVE
By Ronnie Brewer, Alabama CBF Coordinator

When asked to offer some thoughts about Alabama's controversial immigration law my first thought was "why me?" Not that it bothers me to address it, but there are so many others who can more articulately speak to this issue.
But offer I will, with the statement that these thoughts are my opinions and certainly do not speak for all Alabama Cooperative Baptists. My Baptist theology will not even allow me to imagine such a thing. My role as a coordinator for Alabama CBF has several nuances: to be a friend, resource, even at times a community organizer. Yet as a Baptist my role certainly does not enter the realm of being a bishop or ecclesiastical authority.
With that said, here are a few of my feelings about this law:
The spirit of this law does not match the spirit of the Baptist people of Alabama I know. Biblical hospitality, generosity, and a passion for "the least of these" are characteristics that I would use to describe the Alabama Baptist people I have known since birth. This law, as it stands, seems to be out of sync with the core values of our churches and people, and we should not be afraid to say so.
This issue feels like a bit of a flashback. I grew up in Birmingham in the 1960's and remember the silence that seemed so pervasive in our white Alabama Baptist churches regarding the civil rights movement. There would have been a great spiritual power unleashed had the white Baptist community found the courage to speak directly to the injustice of bigotry.  It seems to me there is a similar silence about this immigration issue now.  I understand the issues are not identical, but I believe there are some things that can make a difference through our response if we do not choose to be silent.
At times it feels like we have forgotten how to have civil dialogue. I have read some very angry, polar articles about this issue, including pieces from the Christian community. It seems there is always power in talking to one another about things and not just about one another. I have had the opportunity to participate in civil, helpful dialogue with a few legislators who are in favor of this law. The conversations were private, respectful, and truly an attempt to hear and learn. Perhaps such dialogue could make a difference as these legislators review this law in January.
It seems we so often settle for less in Alabama. Please don't hear that as disparaging our state and people. It just seems at times we allow ourselves to become known for less than admirable things like high infant mortality rates, one of the worst educational systems in America, and a poor record of support for persons with disabilities.  Baptist friend, it does not make me proud to hear that Alabama has become known for the harshest immigration law in the country. As I think of the Bible's call to hospitality it just seems again incongruent that I would be asked to celebrate that as a Christian.
So we have a chance, as the legislature moves toward reconvening soon, to use our voice and influence to moderate a law that doesn't really seem to match what we Alabama Baptists say is our mission and calling in the world. At least it feels that way to me.
Pictured above is Ronnie Brewer with wife Janet.
____________________________________________________________________
"BAPTISTS AND THEOLOGY: A Call for Paper Proposals

2012 Annual Meeting of the BH&HS: June 7-9, FBC, Raleigh, NC
The 2012 Annual Conference of the Baptist History & Heritage Society will be June 7-9 in Raleigh, North Carolina. The conference will be hosted by the First Baptist Church of Raleigh in conjunction with Campbell University. Keynote speakers will be Bill Leonard, Fisher Humphreys, and Glenn Jonas.
Submit Your Prospectus by December 19, 2011
The Baptist History & Heritage Society invites submissions for papers for its annual 2012 conference to be held at the First Baptist Church of Raleigh, North Carolina, June 7-9. This is an open invitation for paper proposals. Proposals should relate to the theme of "Baptists and Theology" and be 500 words or less in length. Notifications of accepted papers will be sent in January. Submit proposals to BH&HS President Delane Tew by email.
Information about previous annual conferences is available here.
Please direct any questions to BH&HS Executive Director Bruce Gourley.
____________________________________________________________________
"Celebrators of "separation of church and state" who were not Baptist but were friendly to Baptists for their independent and non-dependent-on-the-state stances busy themselves now making sense of modern Baptist flip-flops, or reassuring themselves with the reminder that there are many different kinds of Baptists' stances—and Baptists." Martin Marty, Sightings, October 24, 2011.
"The common critique of evangelicalism is that 'the center will not hold.' Bah. Humbug. Of course the center will hold, because at the center is not a doctrine, nor some human authority figure, nor a complete and inerrant statement of faith. There is only the Center, Jesus Christ. We don't need a magisterium. We already have a Lord, who told us that not even the gates of Hades (whose landlord loves to sows confusion in the church!) will prevail against the church." Mark Galli, senior managing editor of Christianity Today, speaking to the recent trend of some evangelical leaders converting to Roman Catholicism.
"Do you still believe in God?" Steve Jobs, recently deceased founder and CEO of Apple, posing the question to a friend upon learning of his pancreatic cancer.

"Our future lies in our ability to live into our name." David Hull, chairman of the Cooperative Baptist Fellowship Task Force 2012, speaking of CBF.
____________________________________________________________________
DATES AND EVENTS
Upcoming events of interest to Baptists

December 3, 2011 –Prominent theology professor and award-winning author E. Brooks Holifield will speak at Meridian Herald's eighteenth annual Southern Folk Advent® Service on Saturday, December 3, 4:00 PM at Old Church on the Oxford College campus in Oxford, Georgia. Admission is free.
January 13-16, 2012 – Faith in 3D, Orlando, Florida. Young people of 3 faith groups will explore our common faith in Jesus Christ through worship, education, and community building. For more information, visit http://www.faithin3d.org
February 17-18, 2012 – Now Serving: Atlanta, sponsored by McAfee School of Theology, Atlanta, and the Cooperative Baptist Fellowship of Georgia. Now Serving: Atlanta is a mission service weekend event focusing on a diverse collection of mission sites across the city. For more information, contact Laura Foushee at lfoushee@cbfga.org or 478-742-1191, ext. 28.
February 27-March 1, 2012 – Freemason Street Baptist Church, Norfolk, Virginia. For more information, contact www.thefellowship.info/churchworks.
April 9-12, 2012 – The Call of the Wilderness, Big Bend National Park, Marathon, Texas. Come the week after Easter to kneel, to walk and to pray the countryside of Big Bend National Park in southwest Texas. Place your feet solidly and firmly upon God's wild earth. Take pause. Let the solitude and silence of the wilderness call you forward into the community of the resurrection as we begin the great fifty days of Easter. For more information, contact Steve Graham, sgraham@thefellowship.info
April 17-18, 2012 – The Walter B. and Kay W. Shurden Lectures on Religious Liberty and Separation of Church and State. Speaker: Professor Frank Lambert, professor of history at Purdue University (Mercer University, Macon, Georgia)
April 19-21, 2012 – A [Baptist] Conference on Sexuality and Covenant. First Baptist Church, Decatur, Georgia. Co-sponsored by the Cooperative Baptist Fellowship and Center for Theology and Public Life, Mercer University. For more information, contact www.thefellowship.info/conference.
June 7-9, 2012 – BH&HS Annual Conference, "Baptists and Theology" (First Baptist Church, Raleigh)
July 4, 2012 – 200th Birthday Celebration of the Rev. John Jasper, legendary 19th-century preacher and founding pastor of Sixth Mount Zion Baptist Church (Sixth Mount Zion Baptist Church, 14 West Duval Street, Richmond, VA; call 804-648-7511 for lunch reservations)
July 11-14, 2012 – International Conference on Baptist Studies VI (Southeastern Baptist Theological Seminary, Wake Forest, North Carolina)
May 20-22, 2013 – BH&HS Annual Conference, "Civil War, Emancipation and Reconciliation" (University of Richmond)