An Electronic Baptist Journal Bridging Yesterday and Today
[Vol. 11, No. 1]
Editor: Bruce T. Gourley, executive director, Baptist History & Heritage Society
The Baptist Studies Bulletin (BSB) is a free online journal produced by the Baptist History & Heritage Society (BH&HS) and offering scholarly analysis, informed editorials, book reviews, and special features for subscribers. You may access previous issues to or subscribe or unsubscribe from the BSB. Republishing of articles is allowed, but please provide credit and a link back to the Baptist Studies Bulletin.
If you find the Baptist Studies Bulletin useful, please consider joining the Baptist History & Heritage Society and or donating to the Society.
…

TABLE OF CONTENTS
"A New American God: Eight Decades in the Making"
Part 1 of a Series
by Bruce T. Gourley
"Program and Registration for Baptists and Theology Conference"
June 7-9, Raleigh, North Carolina

"Faith by the Numbers"
A Statistical Snapshot of Contemporary American Faith
Notes and Quotes
Responses to the Health Care and Contraception Controversy

____________________________________________________________________
A NEW AMERICAN GOD: EIGHT DECADES IN THE MAKING
Part 1 of a Series
by Bruce T. Gourley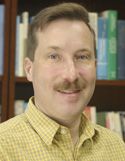 America's religious journey since the 1930s has been a tale of unexpected twists and turns that yet shows no signs of settling into the straight and narrow. In the course of these eight decades, a new American God emerged and now thrives. This new God is one of complexity, notwithstanding some consistent traits: anti-liberal, pro-nationalist, pro-capitalist, and politically tethered. In this edition of the Baptist Studies Bulletin, I begin a multi-part  survey of this new American God, focusing on Baptist complicity within this narrative.
________________
Many of the religious story lines of the 1930s have largely been forgotten. The public historical amnesia is unfortunate, for the decade holds many warnings for those who are willing to listen. An emerging (white) Christian Right, riding an ascendant fundamentalism, entrenched antisemitism and racism at large, found itself molded by a myriad of currents: the fallout from national economic devastation; the coming-of-age of Christ-baptized capitalism; fear of Franklin's Roosevelt's popular and progressive politics; the threats of communism and Marxism; the appeal of Nazism and fascism; and the power of radio. From this stew of ideologies, prejudices and fears, the early Christian Right, expressed in numerous fledging organizations that quickly gained clout in conservative circles, voiced support for Nazism and fascism, movements built upon white Christian nationalism. Radio waves and print publications, financed by capitalistic magnates, preached a strident, isolationist, racist, anti-union Gospel that laid the foundation for politically active, conservative American religion of the future. For those interested in exploring this complex narrative, historian Allan J. Lichtman thoroughly documents all of these currents in his recent volume, White Protestant Nation: The Rise of the American Conservative Movement.
While some Baptists expressed support of Nazism and fascism in the 1930s, most refrained. Staying largely with their historical heritage of church state separation, Baptists formed the Baptist Joint Committee in 1937 in order to better champion church state separation.
Soon, when the end of World War II found America's Christian Right on the wrong side of history regarding Hitler, they quietly walked away from their tainted past. Nonetheless, communism and Marxism, godless ideologies, by now were cemented as public enemy number one. The remainder of the 1940s witnessed a rising tide of ground-level Christian fundamentalism (sometimes referred to as new or neo-evangelicalism) that came to view America as God's chosen nation to stem global communist ambitions.
While Baptists remained largely aloof from these currents (independent Baptist fundamentalists maintained their insistence upon separation from the world; Southern Baptists were busy evangelizing and building new churches; Northern/American Baptists were increasingly focused on resolving internal stagnation), the anti-communist, nationalist rhetoric appealed to an increasing number of theologically and/or politically conservative Baptists. Baptist evangelist Billy Graham began his ascendancy during this time, becoming the earliest (and most famous) public face of neo-evangelicalism. While his early years of national ministry would be characterized by the anti-communist, pro-nationalist sentiment of the movement, in his later years he moderated such views and, as a result, suffered intense criticism from his fellow neo-evangelicals and Christian fundamentalists at large.
The first half of the 1950s, in turn, proved to the coming of age of the political Christian Right (1930s-1940s) and neo-evangelical (1940s) currents in the religious life of America.
In 1951, Bill Bright founded Campus Crusade for Christ. The university-centered evangelical ministry represented the new evangelical mission: combating communism in the name of Jesus (on college campuses, in this instance), promoting capitalism, advancing the belief that America was a Christian nation and the hope of the world, and engaging politics in order to achieve spiritual ends. Other evangelical organizations with similar missions also sprang up during the decade.
Up until this time, Americans had been pledging their allegiance to "one nation, indivisible, with liberty and justice for all." Written in 1892 by Francis Bellamy, a Baptist minister, the American Pledge of Allegiance intentionally reflected the Baptist heritage of church state separation. Bill Bright and many other anti-communist evangelicals, however, now found the pledge to be inadequate – and unnervingly godless for a nation fighting godless communism. They were not alone. So strong was anti-communist sentiment of the day that it swept the American landscape, resulting in a public and political witch-hunt against suspected communists, as well as a growing chorus to change the Pledge of Allegiance to affirm the rising popular conviction that America was God's chosen nation.
In a twist of irony, a Baptist president, Harry S. Truman, paved the way for the altering of the original Pledge of Allegiance to include the words, "under God."  In 1950, in a conversation with the the president of the Baptist World Alliance, Truman declared: "To succeed in our quest for righteousness we must, in St. Paul's luminous phrase, put on the armor of God." Truman was speaking of God in the public and political sphere. He asserted that a revival of religion and a re-dedication of the United States to the "unchanging truths of the Christian religion" (language utilized in a statement read to the eighth Baptist World Congress of the Baptist World Alliance meeting in Cleveland) were needed to defeat communism. As 1950 drew to a close, the President declared:
"Communism attacks our main basic values, our belief in God, our belief in the dignity of man and the value of human life, our belief in justice and freedom. It attacks the institutions that are based on these values. It attacks our churches, our guarantees of civil liberty, our courts, our democratic form of government. Communism claims that all these things are merely tools of self-interest and greed — that they are weapons used by one class to oppress another."
By 1951, Truman envisioned marshaling America's religious forces, Protestant and Catholic, as a bulwark against the growth of communism. He cultivated America's conservative Christians with a passion. As he declared that year,
"Today, our problem is not just to preserve our religious heritage in our own lives and our own country. Our problem is a greater one. It is to preserve a world civilization in which man's belief in God can survive. Only in such a world can our own Nation follow its basic traditions, and realize the promise of a better life for all our citizens."
Stoked by Truman's outreach and public rhetoric, the Roman Catholic Knights of Columbus, among others, petitioned the president to add the words "under God" to the Pledge of Allegiance, a phrase that the Knights included in their own recitation of the Pledge beginning in 1951. Although Dwight D. Eisenhower occupied the office of President when the words '"under God" were added to the Pledge on June 14, 1954 by an act of Congress, Truman's evangelical fervor in promoting Christian nationalism led to the changing of the Baptist-written Pledge of Allegiance.
Those two words reflected a sea change in religion and politics. The marriage of the politically-oriented Religious Right with neo-evangelicalism had produced a new center of political and cultural power in America. A Christian nation had been born; never mind America's secular Constitution.*
The American God would never be the same.
Next month: Part 2

* The 1950s marked a return to the language of Christian nationalism employed during the Civil War years. From 1861-1865, a divided nation had turned to God as national savior. Southern politicians and Christian leaders especially employed the language of Christian nationalism in promoting the Confederacy as God's kingdom on earth. Northward, U.S. President Abraham's Lincoln reticence to uncritically channel God's will toned down the Christian nationalist rhetoric to some degree.
____________________________________________________________________
PROGRAM AND REGISTRATION FOR "BAPTISTS AND THEOLOGY" CONFERENCE
June 7-9, Raleigh, North Carolina

The 2012 Annual Conference of the Baptist History & Heritage Society will be June 7-9 in Raleigh, North Carolina. The conference will be hosted by the First Baptist Churches of Raleigh in conjunction with Campbell University. Keynote speakers, all of whom are members of the Society, are:
* Bill Leonard — Dunn Chair of Baptist Studies and Professor of Church History, Wake Forest University, and author of numerous volumes on Baptist history, heritage and identity
* Fisher Humphreys — Retired, Professor of Divinity, Beeson Divinity School, and author of several books on Baptist theology
* Glenn Jonas — Charles B. Howard Professor of Religion and Chair of the Department of Religion, Campbell University, and author of a new history of First Baptist Church (N. Salisbury Street), to be unveiled during the Conference
In addition, breakout sessions will feature 24 paper presentations from historians, theologians, pastors and laity representing numerous Baptist groups and from the states of California, Louisiana, Montana, North Carolina, South Dakota, Tennessee, Texas, and Virginia, plus the Netherlands.
To view the full Conference program, see a list of breakout presenters, access lodging information, and make your reservations, click here.
Members receive discount registration now through June 1.
____________________________________________________________________
FAITH BY THE NUMBERS
A Statistical Snapshot of Contemporary American Faith

98% of American Roman Catholic women who are (or have been) sexually active use (or have used) contraceptives (Guttmacher Institute); conversely, only 10% of American Roman Catholics believe the teachings of the Magisterium concerning contraception are authoritative (National Catholic Reporter); thus raising the question of why most Roman Catholics are heretics (for an analysis of Roman Catholic heresy, see "Catholics, Contraception and the Heretic Faithful")
88% of American megachurch pastors/staff use social media on a regular basis (Hartford Institute)
64% of American Baptists are White (Pew Forum)
60% of American Baptists have not changed religious affiliation, the highest retention rate among Protestant groups (Pew Forum)
55% of native-born Americans describe themselves as Protestants (Pew Forum)
54% of American megachurches are nondenominational (Hartford Institute)
51% of Evangelical Protestant churches in America always or often have contemporary worship services (Faith Communities Today)
50% of self-described "very liberal" American Christian congregations have "high spiritual vitality;" conversely, 33% of self-described "very conservative" congregations have "high spiritual vitality" (Faith Communities Today)
46% of foreign-born Americans describe themselves as Catholics (Pew Forum)
45% of American Catholics aged 18-29 are Latinos (Pew Forum)
44% of adult Americans have changed their religious affiliation (Pew Forum)
40% of adult attenders at America's megachurches have been attending their current church for five years or less (Hartford Institute)
37% of persons raised as Jehovah's Witnesses remain in the faith, the lowest religious retention rate in America (Pew Forum)
37% of adult American Atheists are aged 18-29, compared to 17% of Protestants (Pew Forum)
20% of Americans attend church a given weekend (Hartford Institute)
18% of American Pentecostals are Latino (Pew Forum)
16% of Americans report no religious affiliation (Pew Forum)
0% of America's megachurches describe their membership as "liberal" (Hartford Institute)
____________________________________________________________________
NOTES AND QUOTES: RESPONSES TO THE HEALTH CARE AND CONTRACEPTION CONTROVERSY

Editor's Note: This month a political and religious furor in America erupted over the Obama administration's decision to continue the 12-year U.S. policy (in effect throughout the entirety of the George W. Bush administration) of requiring employers to include birth control in employee's health care plans. The Bush policy was largely non-controversial, even though no exemptions were made for religious organizations. Yet, oddly, when Obama updated the Bush-era policy to allow exemptions for churches, a furor erupted — from Roman Catholic bishops, Protestant conservative leaders, and Republicans, who collectively are demonizing Obama for violating religious liberty because he did not extend exemptions to religious schools and hospitals. Now, even though the president has crafted a compromise with religious schools and hospitals, conservatives remain furious. Meanwhile, the vast majority of Roman Catholics in America disagree with their church's anti-contraception policy and support the Bush-now-Obama administration health care birth control mandate. Following are a variety of responses to the strange saga of the 12 year old health care birth control mandate.

"No one screamed [until now]." Sara Rosenbaum, health law expert at George Washington University (link)
"This controversy [is] about the breadth of an exemption, not an assault on religious freedom." Don Byrd, Baptist Joint Committee Blog from the Capital

"How dumb does [Obama] think we are?" Richard Land, president of the Southern Baptist Convention's Ethics & Religious Liberty Commission, responding to and dismissing the Obama administration's tweaking of the birth control law in response to the outcry of Catholic bishops, while insisting the controversy is a major religious liberty issue. (link)

"[Obama] wants to frame this as a Catholic issue, but it is not. The Roman Catholic Church is the major religious body that maintains teaching against all forms of artificial birth control, but those moral concerns are not limited to the Catholic Church. The mandated coverage would violate the conscience and deepest convictions of millions of American evangelical Christians and their hundreds of schools and institutions which, put together, outnumber Catholic institutions." Al Mohler, President of the Southern Baptist Theological Seminary (link)
"If the state can demonstrate that access for all women to preventive health care is a compelling interest, it can trump religious freedom. The Bishops are asking for a very broad exception — the right of a private employers, not just institutions, to personally cut off access to any employee. That's a definition of religious freedom way beyond what any court has defined as religious freedom. It allows your boss to impose his religion on you." Robert Benson, senior policy analyst for Americans United for Separation of Church and State (link)

"It is discordant with my Catholic and my American values that a receptionist at the local hospital making around $26,000 a year should have to shell out nearly $600 for birth control or cede control to her employer over when to start a family, when she is already paying in to her health care plan." Tara McGuinness, in the New Republic Magazine

"It's time for the 98 percent to speak up. This [contraception controversy] is indeed a matter of religious liberty – the liberty of non-Catholic women who work for Catholic employers to have the full spectrum of healthcare coverage, regardless of what the church believes." Joan Walsh, "We are the 98 Percent"
"It [the contraception controversy] became a question of freedom of religion and freedom of conscience, though, I might point out, those embracing those high goals have not heretofore been seen as advocates of free consciences; they have done everything in their power to make sure that women of child-bearing age do not, in fact, exercise freedom of conscience when it comes to abortion." Bill Winke, Wisconsin journalist and ordained United Methodist minister (link).

____________________________________________________________________
DATES AND EVENTS
Upcoming events of interest to Baptists

February 17-18, 2012 – Now Serving: Atlanta, sponsored by McAfee School of Theology, Atlanta, and the Cooperative Baptist Fellowship of Georgia. Now Serving: Atlanta is a mission service weekend event focusing on a diverse collection of mission sites across the city. For more information, contact Laura Foushee at lfoushee@cbfga.org or 478-742-1191, ext. 28.
February 27-March 1, 2012 – Cooperative Baptist Fellowship ChurchWorks, Freemason Street Baptist Church, Norfolk, Virginia. More information.
March 5, 2012 – Women in Ministry Conference, "Sacred Voices." Truett Seminary, Waco, Texas. More information.
April 9-12, 2012 – The Call of the Wilderness, Big Bend National Park, Marathon, Texas. Come the week after Easter to kneel, to walk and to pray the countryside of Big Bend National Park in southwest Texas. Place your feet solidly and firmly upon God's wild earth. Take pause. Let the solitude and silence of the wilderness call you forward into the community of the resurrection as we begin the great fifty days of Easter. For more information, contact Steve Graham, sgraham@thefellowship.info
April 13-15, 2012 – Alliance of Baptists Annual Gathering, Highland Park Baptist Church, Austin, Texas. Theme: Baptists on the Frontier. Speakers: Susan Sparks, pastor and author of Laugh Your Way to Grace; Alan Sherouse, pastor of Metro Baptist Church, New York City; Jennifer Wright Knust of Boston University School of Theology and author of Unprotected Texts: The Bible's Surprising Contradictions about Sex and Desire; Jamie Clark-Soles of Perkins School of Theology and author of Engaging the Word: the New Testament and the Christian Believer; and Miguel de la Torre of Iliff School of Theology. More information.
April 17-18, 2012 – The Walter B. and Kay W. Shurden Lectures on Religious Liberty and Separation of Church and State. Speaker: Professor Frank Lambert, professor of history at Purdue University (Mercer University, Macon, Georgia)
April 19-21, 2012 – A [Baptist] Conference on Sexuality and Covenant. First Baptist Church, Decatur, Georgia. Co-sponsored by the Cooperative Baptist Fellowship and Center for Theology and Public Life, Mercer University. More information.
April 27-28, 2012 – Christians for Biblical Equality of Houston Conference, Heights Church of Christ, Houston. More information.
June 7-9, 2012 – BH&HS Annual Conference, "Baptists and Theology." Sponsored by the First Baptist Churches of Raleigh and Campbell University. Program information and registration.
June 20-23, 2012 – Cooperative Baptist Fellowship national General Assembly. Theme: Infinitely More. Program information and registration.
July 4, 2012 – 200th Birthday Celebration of the Rev. John Jasper, legendary 19th-century preacher and founding pastor of Sixth Mount Zion Baptist Church (Sixth Mount Zion Baptist Church, 14 West Duval Street, Richmond, VA; call 804-648-7511 for lunch reservations)
July 11-14, 2012 – International Conference on Baptist Studies VI (Southeastern Baptist Theological Seminary, Wake Forest, North Carolina)
May 20-22, 2013 – BH&HS Annual Conference, "Civil War, Emancipation and Reconciliation" (University of Richmond)