An Electronic Baptist Journal Bridging Yesterday and Today
[Vol. 11, No. 3]
Editor: Bruce T. Gourley, executive director, Baptist History & Heritage Society
The Baptist Studies Bulletin (BSB) is a free online journal produced by the Baptist History & Heritage Society (BH&HS) and offering scholarly analysis, informed editorials, book reviews, and special features for subscribers. You may access previous issues to or subscribe or unsubscribe from the BSB. Republishing of articles is allowed, but please provide credit and a link back to the Baptist Studies Bulletin.
If you find the Baptist Studies Bulletin useful, please consider joining the Baptist History & Heritage Society and/or donating to the Society.
…

TABLE OF CONTENTS
"A New American God: Eight Decades in the Making"
Part 3 of a Series
by Bruce T. Gourley
"Frank Impressions"
As Wide as the Horizon
by Richard F. Wilson
"Reflections on Baptists and Culture"
Baptists and Earth Day
by Aaron Weaver
"BH&HS Member News"
Website Update
2012 Annual Conference

"Notes and Quotes"
Responses to Current Happenings

____________________________________________________________________
A NEW AMERICAN GOD: EIGHT DECADES IN THE MAKING
Part 3 of a Series
by Bruce T. Gourley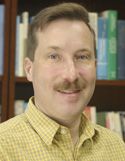 Hoisted on the shoulders of American capitalism and culturally-conservative politics in the early 1960s, a new American God (see Part 1 and Part 2), wielding spiritual sword and shield, promised to defeat the greatest threat to the human soul and planet earth: communism.
Weighing down this ascendant God, however, was the historical secular nature of American government. In order to fight the godlessness of communism, the Christian Right contended, America's government needed to be godly.
To this point in history, America's judicial system had upheld the secular foundation of government, as articulated by early Baptists and incorporated into the Constitution of the United States. Many Christians in the nation's formative years had grumbled about America's secular nature, their complaints gradually allayed when the free marketplace of religion allowed Christianity to flourish. Yet the same free marketplace of religion was now perceived, by many, as inadequate in the battle against communism. America's government needed to ally with Christianity to ably meet unprecedented challenges. Christian politicians were necessary, but not enough. The answer to communism was an unapologetically Christian government.
Standing in the way of preparing God to do battle with communism was the Supreme Court of the United States.
Even as politicians in the 1950s added the words "under God" to America's pledge and "In God We Trust" to the nation's currency, state lawsuits were challenging the long-held practice of mandatory Bible reading in public school classrooms. Pennsylvania law, for example, stated: "At least ten verses from the Holy Bible shall be read, without comment, at the opening of each public school on each school day." Other states had similar laws. But in Pennsylvania, as well as in New York and Maryland,  a mixture of Christian and atheist parents challenged the constitutionality of such laws.
Unfortunately, Baptists were not a part of the lawsuits against this form of church state entanglement. If Baptists had been true to their faith heritage, they would have challenged such practices long ago. "It is unfortunate," noted a 1964 Southern Baptist-published volume entitled Religious Liberty, "that such cases are brought to the attention of the nation by nonbelievers or persons of a persuasion different from ours."
The state lawsuits progressed to the Supreme Court in 1962. In striking down New York's mandatory Bible reading on June 25 of that year, the nation's highest court declared (in Engel v. Vitale) that "it is no part of the business of government to compose official prayers for any group of the American people to recite as a part of a religious program carried on by government." Reviewing the struggle for religious liberty in colonial New England and the First Amendment's guarantee of church state separation, the Court declared that the First Amendment decreed that "neither the power nor the prestige of the Federal Government would be used to control, support, or influence the kinds of prayer the American people can say–that the people's religions must not be subjected to the pressures of government for change each time a new political administration is elected to office."
The following year, the Supreme Court also ruled (in Schempp v. Murray) against compulsory religious prayers in Pennsylvania and Maryland, again noting that the First Amendment prohibited the government from mandating religious expressions.
In response, many conservative Christians at large expressed rage following the Supreme Court decisions. Francis Cardinal Spellman, archbishop of New York, declared, "I am shocked and frightened that the Supreme Court has declared unconstitutional a simple and voluntary declaration of belief in God by public school children. The decision strikes at the very heart of the Godly tradition in which America's children have for so long been raised." Popular Baptist evangelist and anti-communism crusader Billy Graham weighed in, stating "This is another step toward the secularization of the United States. …The framers of our Constitution meant we were to have freedom of religion, not freedom from religion."
Nonetheless, many Christian denominations, led by Baptists, largely voiced support for both judicial decisions. At the local, associational, state, and national levels, many Baptist voices applauded the court rulings as consistent with Baptist faith and heritage, and true to America's founding as a secular nation.
And yet the contending voice of Billy Graham contributed to a tearing of the Baptist fabric. Graham's comment about "the secularization of the United States" and his mis-characterization of the First Amendment as a one-way street (that is, prohibiting the government from interfering with religion, but not religion from interfering with government) resonated with many Baptists fearful of communism. The ascendant Christian Right had led many to view "secular" in a negative light. Now, some Baptists began questioning their own faith heritage of church state separation.
Politically, the backlash proved powerful. State and national proposed amendments to mandate prayer and Bible reading in public schools inundated Washington and state capitols. Some 144 such amendments were put before the U.S. House Judiciary Committee by 1964, while state politicians devised various ways to undermine the Supreme Court's rulings.
While the public anger and the political flurry of activity to re-establish government-sponsored prayer in America's public schools would ultimately prove fruitless, the Supreme Court prayer decisions of 1962 and 1963, against the backdrop of anti-communist fever, ignited a fire that galvanized America's slowly-maturing Christian Right.
At the 1964 Republican National Convention, presidential candidate Barry Goldwater further stirred the flames, declaring communism to be the "principal disturber of the peace in the world today," adding, "I would remind you that extremism in the defense of liberty is no vice. And let me remind you also that moderation in the pursuit of justice is no virtue."
Moderation had not characterized the Christian Right since its inception in the 1930s, nor would it become a descriptor of the movement in the future. The secularization of America was to be opposed at all cost, for the fate of the world rested upon America's relationship with God. The Anti-Communism Christian Crusade–as well as many other Christian anti-communist organizations–in 1964 continued working tirelessly on behalf of God and government to defeat the "Red Menace." Campus Crusade founder and strident anti-communist Bill Bright informed his staff, in the words of one of the organization's leaders, "that if we don't elect Goldwater, the communist flag will be hoisted over the White House." In response, "many Campus Crusaders actively" campaigned for Goldwater.
By 1965, the Christian Right, an exclusively white movement, had emerged as a reliable ally of conservative politics. (Commitment to the Republican Party would come later; at the moment, significant blocs within both national political parties were conservative.) The Christian crusade against secularization, communism, and liberalism in general, however, would come at a cost to Americans neither white nor male.
Next Month: Part 4
____________________________________________________________________
FRANK IMPRESSIONS
As Wide as the Horizon
By Richard F. Wilson

Rick Wilson is a teaching theologian at Mercer University, where he is chair of the Roberts Department of Christianity. Rick also is the current chair of the Commission on Christian Ethics of the Baptist World Alliance, and a member of the First Baptist Church of Christ at Macon, Georgia, where he has served as a deacon and a Sunday School teacher. His passions include the post-war recovery of Liberia, creative cooking, and the mysteries of professional baseball. The BSB welcomes Rick as a monthly columnist.

On 24 March 2012 there was a rally in Washington, D.C. that was under reported, even by the most modest standards of journalism. The Reason Rally, billed by some as "the Woodstock for atheists and skeptics," was, according to the event's organizers, an effort to "unify, energize, and embolden secular people nationwide, while dispelling the negative opinions held by so much of American society."
Predictably, the event spawned a cobbled counter-rally dubbed "True Reason," where mostly-Christian groups protested by handing out bottles of water and evangelistic tracts to the 20,000 or so attendees. Some of the True Reason interlopers attempted, with limited success, to refute the majority by appeals to faith and tradition.  Equally predictable were the back-and-forth tauntings on the fringes of the crowds, including one participant who carried a placard that read: "So many Christians, so few lions."
Among the speakers at the Reason Rally were a mix of well-knowns from the worlds of entertainment (such as comedian Bill Maher and magician Penn Jillette), public service (Rep. Pete Stark and Sen Tom Harkin), and the military (Col. Kirk Lamb, Ret.), who are lesser known as secularists or atheists. Of course there was a block-buster keynote speaker: Richard Dawkins, the famous British biologist who has become the most stentorious voice of the New Atheism. Characteristically, Dawkins–author of The God Delusion–encouraged the crowd to ridicule those who believe in God.
As the Reason Rally drew near I found myself intrigued by the possibility of such an organized group of secularists and atheists. I wondered–and still do–what such an event says about our shifting culture. Diana Butler Bass recently documented the erosion of "religious" and a renewed rise in "spiritual" people in American life (Christianity After Religion). Even the likes of Dawkins concedes that the universe is filled with mystery and awe that evokes something like a sense of unity in nature.
Along the way I grew wistful.
I miss the palpable presence of Karl Rahner among Christian theologians. At his death in 1984, Rahner was called the twentieth century's greatest Catholic theologian. In his prime he influenced the shape of the Second Vatican Council, which succeeded in bringing the Roman Catholic Church out of the shadows of history and into the light of modernity. Rahner was especially instrumental in widening the horizons of theology to include non-Catholics, non-Christians, and even non-theists.
Rahner coined the term "anonymous Christian" as a way to suggest that God's grace may be at work in the world in ways that doctrinaire formulations of God-in-the-world do not express. Rahner came to believe that after the horrors of World War Two–and the Holocaust–that doubting the existence of God was both understandable and credible. Rahner could not abandon his belief in God-in-Christ, but he did suggest that in the full flower of modernity thoughtful Christians have more in common with atheists' critiques of society and religion than at any time in history.
What would have the late Christopher Hitchens–who was the most articulate and engaging of the New Atheists–have said? I imagine he would have offered thoughts similar to those in one of the last interviews he offered. From his hospital suite in Houston, Hitchens mused about his steadfast refusal to concede to arguments for God, especially the God of Christianity. He also underscored his lifelong pursuits of truth, freedom, hope, and love.
Like Rahner more than a generation before, Hitchens widened the horizons of intellectual, spiritual, and even religious life. His probing questions about politics and power, including the politics and power of religious figures and institutions, deepened the conversation about what is both wrong and right in society. His eagerness to engage all critics in serious conversation, not merely competitive debate, made Hitchens a frequent guest in unlikely places, including some seminaries and divinity schools.
How grand it would have been to have someone like Rahner and Hitchens together, modeling the kind of conversation for the rest of us about the wide horizon toward which all humanity moves. Imagine a rally for reason as wide as the horizon as our shared lives.
Imagine.
___________________________________________________________________
REFLECTIONS ON BAPTISTS AND CULTURE
Baptists and Earth Day
By Aaron Weaver

Aaron Weaver is a doctoral candidate in Religion, Politics & Society at Baylor University.  Weaver blogs at www.thebigdaddyweave.com and is the author of James M. Dunn and Soul Freedom (Smyth & Helwys, 2011).
On April 22, millions of people in more than 175 countries around the globe will participate in Earth Day 2012.  Forty-two years prior, twenty million Americans celebrated the first-ever Earth Day on April, 22, 1970.  This grassroots awareness effort put environmentalism front-and-center in American society in a very visible way.  As the nation was caught up in cultural turmoil over civil rights and the Vietnam war, the environmental movement provided issues to which Democrats, Republicans and Independents alike could rally behind and support.
This year marks the 40th anniversary of the first (and only) sustained programmatic effort by a Baptist denomination to address pressing environmental concerns.  While leaders in the emerging environmental movement were planning the first Earth Day, Jitsuo Morikawa led American Baptists on a three-year creation-focused strategic planning process.  Out of this process emerged the now popular term and concept "eco-justice."
Morikawa and other American Baptist leaders judged that issues of ecology and justice were interrelated and inseparable.  Task forces were formed in 1971 to provide insight as to how American Baptists as a denomination could achieve ecological wholeness and social justice or eco-justice.
Beginning in 1972, the newly renamed American Baptist Churches U.S.A. launched a coordinated effort to emphasize and implement eco-justice in all of the denomination's programs and projects.  The Department of Finance developed environmentally-conscious investment guidelines and the Office of Planning hosted several eco-justice themed retreats for American Baptists.  The American Baptist Management Corporation (ABMAC), an organization which helped provide housing to low-income families, turned its attention to the impact of housing developments on the environment.  ABMAC began to address eco-justice concerns with architects, planners, builders and others in the housing profession.
Meanwhile, American Baptist Extension Corporation, the denomination's financial planning firm, launched a recycling campaign that targeted congregations.  International missions programs also emphasized eco-justice.  American Baptist missionaries in Haiti planted thousands of mahogany, pine and oak trees throughout the 1970s to help restore ecological balance.  On the academic front, the American Baptist Historical Society devoted numerous articles in its journal on eco-justice theology.  American Baptists also preached eco-justice through their involvement in ecumenical evangelism initiatives such as Key '73.
Fast forwarding to present-day, what are we Baptists doing at the intersection of ecology and justice?
Not much.  Not much at all.
In 2006, two-dozen notable Baptist megachurch pastors, academics and college presidents–Southern Baptists included–signed a declaration calling on their fellow evangelicals to respond to the problem of global warming "with moral passion and concrete action."
The Southern Baptist Convention quickly countered the declaration with a resolution warning that environmentalism was "threatening to become a wedge issue to divide the evangelical community and further distract its members from the priority of the Great Commission."
When not promoting an anti-environmentalism theology, Southern Baptists have taken a solely resolutionary approach to engaging environmental issues.  These resolutions and declarations tend to make Baptists feel good without having to actually do good.
The track record of other Baptists is hardly better.  In 2007, the Cooperative Baptist Fellowship affirmed the United Nations Millennium Development Goals and committed to "ensuring environmental sustainability" worldwide.  The following year, 2,500 Baptists attended a "Stewardship of the Earth" luncheon during the New Baptist Covenant Celebration.  Unfortunately, these feel-good moments did not lead to a sustained emphasis on ecology and justice.
In 2010, I conducted an informal survey of moderate and progressive Baptist congregations in the South.  Very few pastors indicated an intentional focus on environmental issues and practices.
With Earth Day 2012 right around the corner, now is as good an opportunity as ever for we Baptists to do better.  Our affirmations and declarations of support for a healthy environment and justice can be made meaningful through concrete action.
Currently, the Evangelical Environmental Network is campaigning in support of Environmental Protection Agency's proposal to cut mercury and other toxic emissions from coal-fired power plants.  According to the Centers for Disease Control, 1 in 6 children born in the United States are born with high mercury levels.  Mercury impairs neurological development and is linked to cardiovascular disease.  These coal-fired utilities account for 50% of domestic mercury sources.  The EPA's new standards would reduce mercury emissions from these plants by 91 percent.
This is but one of many pressing issues at the intersection of ecology and justice where a Baptist witness is desperately needed.  Some Baptists are already involved in this arena.  Why not join them?
____________________________________________________________________
The Baptist History & Heritage Society has created a new web page for the sharing of member news.
The BH&HS Member News page is here
.
If you are a Society member and have something to share—a newly-published book, a new position, some other professional achievement, or simply personal news you would like to share with fellow members–
please let Bruce Gourley know
.
The 2012 Annual Conference of the Baptist History & Heritage Society will be June 7-9 in Raleigh, North Carolina. The conference will be hosted by the First Baptist Churches of Raleigh in conjunction with Campbell University. To view the full Conference program, see a list of keynote and breakout presenters, access lodging information, and make your reservations, click here. BH&HS members receive discount conference registration now through June 1.
____________________________________________________________________
NOTES AND QUOTES: RESPONSES TO CURRENT HAPPENINGS

"Everybody is quoting the Bible these days. In the church and the public square Bible-based rhetoric and mandates echo throughout the culture, often with varying, even contradictory, interpretations. Such convictions can be deep and culture transforming; they can also be mistaken, perhaps even dead wrong. The Bible may say it and we may believe it, but that doesn't always settle it…. For which of our "biblical defenses" will our children or grandchildren be compelled to repent?" Bill Leonard, James and Marilyn Dunn Professor of Church History and Baptist Studies at the School of Divinity, Wake Forest University. (link)
"Better be dead, better never be remembered on this earth, than to fail to be true to that document which you have signed, and more important still, to this document, which is our real creed. May God bless you as you serve and teach in line with that which you have confessed. Hold to it, and someday you will hear, 'Well done, thou good and faithful servant.'" Paige Patterson, president of Southwestern Baptist Theological Seminary, overseeing Truett-McConnell faculty signing the Southern Baptist Faith & Message 2000 doctrinal statement.
"In a world with no faith communities, no wider metaphysical horizon, there is no counterweight to the struggle for physical existence and the constant pressures of civic life." Martin Marty in "Sightings," speaking to the futuristic bleak, imaginary world imagined in the popular young adult book and movie, The Hunger Games.

"Listen to me. If you don't love America, and you don't like the way we do things, I've got one thing to say, get out. We don't worship Buddha, we don't worship Mohammed, we don't worship Allah. We worship God. We worship God's son Jesus Christ." Dennis Terry, fundamentalist and pastor of Greenwell Springs Baptist Church in Louisiana, in a sermon on the eve of Louisiana's Republican presidential primary. Republican presidential candidate Rick Santorum was in the audience and applauded Terry's comments.
"In the Bible, doubt and fear are sins." Denny Burk, associate professor of biblical studies at Boyce College in Louisville, Kentucky, arguing against President Barak Obama's assertion that Jesus, in his humanness, experienced doubt and fear.

____________________________________________________________________
DATES AND EVENTS
Upcoming events of interest to Baptists
April 16-17, 2012 – T. B. Maston Lectures in Christian Ethics, Hardin-Simmons University's Logsdon Seminary, Abilene, Texas. Theme: Community and Exclusion: The Ethics of Ethnicity and Communion. Guest speaker: Neville Callum. More information.
April 17-18, 2012 – The Walter B. and Kay W. Shurden Lectures on Religious Liberty and Separation of Church and State, Mercer University, Macon, Ga. Speaker: Professor Frank Lambert, professor of history at Purdue University. More information.
April 19-21, 2012 – A [Baptist] Conference on Sexuality and Covenant. First Baptist Church, Decatur, Georgia. Co-sponsored by the Cooperative Baptist Fellowship and Center for Theology and Public Life, Mercer University. More information.
April 27-28, 2012 – Christians for Biblical Equality of Houston Conference, Heights Church of Christ, Houston. More information.
June 7-9, 2012 – BH&HS Annual Conference, "Baptists and Theology." Sponsored by the First Baptist Churches of Raleigh and Campbell University. Program information and registration.
June 20-23, 2012 – Cooperative Baptist Fellowship national General Assembly. Theme: Infinitely More. Program information and registration.
July 4, 2012 – 200th Birthday Celebration of the Rev. John Jasper, legendary 19th-century preacher and founding pastor of Sixth Mount Zion Baptist Church (Sixth Mount Zion Baptist Church, 14 West Duval Street, Richmond, VA; call 804-648-7511 for lunch reservations)
July 4-7, 2012 –The Baptist Historical Society Summer School and the Centre for Baptist History and Heritage International Conference at Regent's Park College, Oxford, UK. Theme: "Freedom and the Powers: Perspectives from Baptist History." The conference celebrates the 400th anniversary of the publication of Thomas Helwys' The Mystery of Iniquity. Speakers include Prof. John Briggs, Prof. Malcolm Evans on 'Freedom of Religion: Past, Present, Future', Revd Canon Dr Michael Bordeaux, Prof. David Killingray on 'The Revd Dr Theophilus Scholes (1856-1930s): black Baptist critic at the heart of Empire', Dr Alison Searle on 'Freedom and the Powers: The Personal and Public Worlds of Baptist Women (1640-80)', and Dr Toivo Pilli on 'Baptist Leaders and the Atheistic Powers: A Soviet Estonian Case Study'. One more short paper is being sought. For more information, contact contact Dr Ian Randall, ian.m.randall@gmail.com.
July 11-14, 2012 – International Conference on Baptist Studies VI (Southeastern Baptist Theological Seminary, Wake Forest, North Carolina)
May 20-22, 2013 – BH&HS Annual Conference, "Civil War, Emancipation and Reconciliation" (University of Richmond)
November 14-16, 2013 – Judson Conference 2013, a joint conference sponsored by the American Baptist Historical Society and McAfee School of Theology. More information.