An Electronic Baptist Journal Bridging Yesterday and Today
[Vol. 11, No. 6]
Editor: Bruce T. Gourley, executive director, Baptist History & Heritage Society
The Baptist Studies Bulletin (BSB) is a free online journal produced by the Baptist History & Heritage Society (BH&HS) and offering scholarly analysis, informed editorials, book reviews, and special features for subscribers. You may access previous issues to or subscribe or unsubscribe from the BSB. Republishing of articles is allowed, but please provide credit and a link back to the Baptist Studies Bulletin.
If you find the Baptist Studies Bulletin useful, please consider joining the Baptist History & Heritage Society and/or donating to the Society.
…

TABLE OF CONTENTS
"A New American God: Eight Decades in the Making"
Part 6 of a Series
by Bruce T. Gourley
"Frank Impressions"
New Gospel Vistas
by Richard F. Wilson
"Reflections on Baptists and Culture"
Racism in America
by Aaron Weaver
"Book Notes: Baptists and the Enlightenment"
by Bruce T. Gourley
Lee Canipe, A Baptist Democracy: Separating God From Caesar in the Land of the Free

John M Barry, Roger Williams and the Creation of the American Soul: Church, State, and the Birth of Liberty
"Notes and Quotes"
Responses to Current Happenings

____________________________________________________________________
A NEW AMERICAN GOD: EIGHT DECADES IN THE MAKING
Part 6 of a Series
by Bruce T. Gourley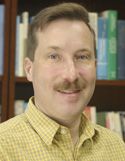 The year 1980 witnessed a battle among American evangelicalism, as two presidential candidates–conservative Republican Ronald Reagan and sitting president and progressive evangelical Democrat Jimmy Carter–dueled for the nation's highest position.
Carter's evangelical credentials were widely known, yet an economic recession, insufficiently conservative theology, and racial progressivism alienated white Christian fundamentalists angry at perceived moral decline and mandated desegregation in America. Coalescing under  Jerry Falwell's Moral Majority, these white fundamentalists turned to Reagan, a Hollywood actor and nominal Christian who embraced the Christian Right's agenda of church state partnership.
Reagan knew how to appeal to white fundamentalists. Campaigning against Carter's pro-desegregation and affirmative action positions, Reagan promised to overturn the IRS's ongoing attempts to revoke fundamentalist Bob Jones University's tax-exempt status because of the school's policies of racial discrimination. The IRS action, initiated in the 1970s, was credited by leading fundamentalists in America as the singular event that birthed the modern Christian Right and quickly found expression in Falwell's Moral Majority.
Reagan also shared with the Christian Right a fascination with biblical prophecy, including the belief (obscure to the world at large) that the biblical Armageddon was close at hand. In an interview with televangelist Jim Bakker, Reagan declared, "We may be the generation that sees Armageddon."
In return, Falwell spoke at the Republican National Convention, voicing the Moral Majority's support of Reagan's candidacy. Delivering a huge slice of the evangelical vote to the victorious Reagan in the November presidential election, Falwell and his fellow fundamentalist leaders gained immediate access to the upper echelons of political power.
The new American god (see Part 1, Part 2, Part 3, Part 4 and Part 5) had finally ascended to the throne he had so long coveted. President Reagan and the Moral Majority locked political arms on a host of moral and social issues, including pro-prayer in public school, anti-abortion, anti-homosexuality, anti-affirmative action, anti-equal rights, pro-unfettered capitalism, and anti-church state separation. In addition, the Christian Right now had a staunchly anti-communist, pro-war American president who shared their view that the conflict between America and communism was a prelude to the biblical prophecy of Armageddon.
The following decade under Reagan's presidency and into that of George H. W. Bush witnessed unparalleled successes on the part of the Christian Right in three distinct yet interconnected ways.
Firstly, numerous Christian Right organizations other than the Moral Majority were formed and collectively achieved great success in capturing the hearts and minds of the white conservative Christians who had voted for Reagan. The story of the Christian Right in the 1980s and early 1990s is well documented; a good bibliography is online here. Broadly speaking, the overarching goal of Christian Right leaders was (and remains) to turn America into a theocratic-leaning nation, harnessing Divine power to eradicate immorality within the nation and subdue external threats with military power.
Under Reagan and Bush, the new American God achieved his greatest victory to date: the defeat of Soviet communism. Devoted to thwarting communism since the 1930s, the Christian Right witnessed the fulfillment of their long-standing quest as the Soviet Union began crumbling in the late 80s and collapsed in the early 90s. Yet stronger than the accompanying satisfaction was the ever-growing thirst to bring the nation and world under Old Testament-type laws. In this regard, Reagan and Bush ultimately failed to lead America into the biblical "promised land." Despite defeating communism, Reagan and Bush did not return government prayer to public schools, failed to stem growing sexual immorality, were unable to slow the trend of ethnic diversity, and expressed little tangible interest in eradicating abortion by overturning Roe v. Wade.
In addition, conservative Christian leaders and their organizations–long supported by powerful corporations and individuals preaching unfettered capitalism as a means to systematically redistribute wealth from the poor and middle class to the rich, and now themselves men of power at the helm of influential religious organizations–were left wanting in regards to making the government and the public more subservient to the corporate empires of benevolent barons. While Reagan and Bush rhetorically preached smaller government and enacted policies favorable to the privileged elite, they also expanded the government and enacted new taxes. Reagan raised taxes 11 times (including the largest tax increase since World War II), while Bush broke a public pledge not to raise taxes. Their anti-government, pro-capitalistic appetites whetted but unrealized, the agenda of the Christian Right in the years following would be steered to an even greater degree by a gospel of earthly wealth.
Secondly, the Council for National Policy, quietly formed in 1981 by conservative Christian activist Tim LaHaye with the blessing of Reagan and the goal of integrating the beliefs and policies of the Christian Right into government structures, became a very powerful, if largely secretive, force in Washington, D.C. The CNP website notes: "Our over 600 members include many of our nation's leaders from the fields of government, business, the media, religion, and the professions. Our members are united in their belief in a free enterprise system, a strong national defense, and support for traditional western values. They meet to share the best information available on national and world problems, know one another on a personal basis, and collaborate in achieving their shared goals." Joined at the hip with the Republican Party, the CNP was secretly helping shape government policy during the Reagan and Bush I years. Early executive directors included Christian Right leaders (including Southern Baptist Paul Pressler), and former Reagan cabinet secretaries.
The Council for National Policy grew to become one of the most powerful, yet one of the least visible, policy-shaping institutions in America. While the Moral Majority, Christian Coalition and other poular fundamentalist organizations publicly rallied theological and social conservatives to the Republican Party and for the cause of theocratizing America, the CNP, financed by major corporations and wealthy businessmen, steered Republican politicians and helped craft legislation in the nation's capital. The New York Times in 2004 called the CNP a highly-secretive, "little-known group of a few hundred of the most powerful conservatives in the country."
Thirdly, fundamentalist Baptists, led by Paige Patterson, Paul Pressler (Texas Court of Appeals Judge and Reagan champion) and Jerry Fawell, systematically and successfully executed a political takeover of the Southern Baptist Convention, the nation's largest Protestant denomination. A beginning bibliography of the SBC takeover is online here. In short, the conquering of the SBC was enabled by the wielding of a literal, "inerrant" Bible in one hand and Reagan/Republican politics in the other, tools used to rally thousands of conservative messengers at annual SBC meetings to elect fundamentalist convention presidents, who in turn nominated fundamentalist slates of trustees of denominational boards and agencies. The foundational Baptist traditions of church state separation, freedom of conscience, and an authoritative-but-not-inerrant Bible were summarily discarded and vilified by fundamentalists, who by 1990 had seized virtually total control of the Southern Baptist Convention.
The new American God thus entered the decade of the 1990s with greater power and influence than ever. Three decades earlier he had sought entrance into the halls of political power. Now, the nation's highest political leaders inscribed his commandments into their policy statements and bowed before his disciples. The entanglement of church and state reached a point not seen since the Civil War, a time when Church and Confederacy had labored hand-in-hand to preserve an earlier imperative of God's Kingdom: African slavery, the "peculiar institution" to which God's Confederate's were committed to perpetuating worldwide–until a bitter defeat by the more powerful United States of America.
Yet much Kingdom work lay ahead. The evils of abortion and homosexuality remained a dark cloud over God's chosen nation; Christian nationalism had yet to permeate the land; government social programs for the poor were thwarting the will of righteous, unfettered capitalism; and in the background lurked the most ominous sign of all–the numerical dominance of white males was steadily being eroded by immigration and internal growth of ethnic minorities.
Then, in an untimely fashion and just as the urgency of reforming America and conquering the world was greater than ever, a Democrat president ascended to the White House.
Making matters worse, the new president was a Southern Baptist, as had been the last Democrat president. The new American God faced yet another battle with a recalcitrant Baptist, one who would prove to be more wily than his predecessor.
Next Month: Part 7

____________________________________________________________________
FRANK IMPRESSIONS
New Gospel Vistas
By Richard F. Wilson

Rick Wilson is a teaching theologian at Mercer University, where he is chair of the Roberts Department of Christianity. Rick also is the current chair of the Commission on Christian Ethics of the Baptist World Alliance, and a member of the First Baptist Church of Christ at Macon, Georgia, where he has served as a deacon and a Sunday School teacher. His passions include the post-war recovery of Liberia, creative cooking, and the mysteries of professional baseball.

I'm freshly home from the annual meetings of the Baptist World Alliance. This year we gathered in Santiago de Chile, an off-the-beaten-path site that led to a meeting with a reduced attendance from North America and Western Europe. We met from 2-8 July. Of course our meetings swelled with Baptists from Latin America and the Caribbean. Representatives from Africa were obvious. The All Africa representation in the BWA is a growing presence. Brothers and sisters from Asia, too, were noticeable.
Looking back, I had an important lesson in post-colonial theology. "Post-colonialism" is a stilted term—coined by theologians from the East and West who have seen the negative impact of cultural imperialism in mission efforts—to raise awareness of the way that the dominant cultures of the West have stunted the growth of Christianity in the East, in Africa, and in South America.
At breakfast one morning I found myself at table with a Thai, a Ugandan, and a Liberian. The conversation turned toward twenty-first century missions. (I was with an engaged and educated group!) My African friends were talking about a recent situation in Zimbabwe where a long-term President of a Baptist seminary—Henry Mugabe—was deposed by that national Baptist convention under the pressure of a North American Baptist group.
I listened carefully as my colleagues and friends talked about how wealthy missions agencies in North America and Western Europe use the power of the purse as a way to try to control the practices and theology of Baptist conventions and unions in developing countries.
My Liberian friend lamented the attitude of colonialism that still thrives in some places. "What we need is a reverse conversion," he said. "We need to preach the gospel to the missionaries!"
The idea of a reversal prompted me to think about how cultural contexts provide new ways to read and interpret scripture. I recalled reading a Latin American interpretation of the parable of the Good Samaritan that renamed the story "the parable of the man in the ditch." That subtle shift of focus opened new vistas for my thinking about the gospel. What if we find solidarity with the man in the ditch instead of merely identifying with the wealthy Samaritan?
How would I read the story of the anointing at Bethany [found in Mark 14:3-9 and John 12:1-8] in Zimbabwe? What if we shifted the focus and heard Jesus say, "You always have the rich with you, but you do not always have me" instead of "You always have the poor with you"? John's Gospel already has modeled a shift of focus for us when compared to Mark's version. John reports that Judas did not care for the poor. John deduces that Judas' appeal for the sale of the expensive perfume as a way to help the poor was a ploy—John declares Judas a thief—to get his hands on some ready cash.
What I know is that we will always have the poor and the rich with us. We should not romanticize or demonize either. We should be open to the gospel even as we strive to proclaim it in word and deed. Along the way we might just get converted . . . again.
___________________________________________________________________
REFLECTIONS ON BAPTISTS AND CULTURE
Racism in America
By Aaron Weaver

Aaron Weaver is a doctoral candidate in Religion, Politics & Society at Baylor University.  Weaver blogs at The Big Daddy Weave and is the author of James M. Dunn and Soul Freedom (Smyth & Helwys, 2011).
Two years ago, Arizona Governor Jan Brewer signed into law the controversial "Support Our Law Enforcement and Safe Neighborhoods Act," popularly known as SB 1070.  SB 1070 made it a crime for an immigrant to lack the proper immigration paperwork in Arizona.  SB 1070 also authorized state and local law enforcement to determine a person's immigration status based on a "reasonable suspicion."  Just three months after its adoption, a federal judge blocked key parts of the new law from being implemented.  An appeals court upheld that decision in April 2011.  In response, Governor Brewer then appealed to the United States Supreme Court.
On June 15, 2012, the Supreme Court partly settled this political-legal drama when it struck down three of the four most important provisions of SB 1070.  With Justice Anthony Kennedy writing the majority opinion in the 5-3 decision, the Court did leave intact the one-leg of the law compelling Arizona state and local law enforcement to investigate a person's immigration status if a "reasonable suspicion" exists.  Legal scholars believe that this provision – once implemented – will eventually be deemed  unconstitutional.  Why? Because experts believe this provision will lead to illegal racial and ethnic profiling.
Following the ruling, several high-profile white conservative evangelical leaders issued statements of support.  Rev. Leith Anderson, president of the National Association of Evangelicals, and Matt Staver, founder and chairman of the Liberty University/Falwell Ministries-affiliated Liberty Counsel, both used the occasion to urge Congress to seriously pursue national immigration reform.  Stephen Bauman, president and CEO of World Relief, followed suit, emphasizing that the ruling "underscores the urgent need for a sensible, national immigration system."
However, their statements carried a different tone and message than many of the responses of African-American and Hispanic leaders.  Both Rev. Samuel Rodriguez of the National Hispanic Christian Leadership Conference and Rev. Gabriel Salguero of the National Latino Evangelical Coalition expressed concern that the law could still lead to racial profiling.  Rev. Luis Cortes Jr. of Esperanza warned, "When the state of Arizona begins to carry out the provision of their law that was upheld, we'll be watching very closely and standing ready to oppose any instances of racial profiling and civil rights abuse."
The National Association for the Advancement of Colored People (NAACP) – which includes Black Baptist denominational executives and pastors on its Board of Directors – delivered a similar response:  "Despite the mixed ruling, this remains a very problematic decision…this court has in essence permitted and encouraged the discriminatory and denigrating practice of racial profiling by law enforcement officials."  NAACP President Benjamin Jealous vowed to continue to work with community groups to "respond to this outrageous outcome, and make sure that similar racial profiling measures do not prevail in other states."
This is but one subtle example of the existing disconnect between white conservative evangelicals and African-American and Hispanic Christians on race issues.  White conservative evangelicals often seem unable or unwilling to recognize racial profiling as a real problem in American society.  When Southern Baptist leader Richard Land recently offered a justification for racial profiling on his now canceled radio show, only a few white Southern Baptists expressed their dismay.  The sound of their collective silence was deafening.  Instead, it was African-American Southern Baptists who were outraged. Pointing out that "racial profiling resulted in the death of Trayvon Martin," Rev. Dwight McKissic, a well-known African-American Southern Baptist pastor, declared that "Land's position on racial profiling is contrary to the letter and the spirit of the Bible."
In Divided by Faith, evangelical sociologists Michael Emerson and Christian Smith argue that the cultural toolkit of these theologically conservative white evangelicals serves to "recreate racial divisions and inequalities they ostensibly oppose."  The tools that make up their cultural toolkit, are "freewill individualism," "relationalism" (importance of interpersonal relationships) and "antistructuralism" (inability or refusal to accept social structural influences).  Emerson and Smith conclude that these cultural tools in addition to racial isolation significantly hinder the ability of white conservative evangelicals to "fully assess…the lack of equal opportunity and the extent to which race matters in America."
Whether one is in agreement with this thesis or not, Emerson and Smith have correctly identified one undeniable fact.  That is, white conservative evangelicals have failed and continue to fail to truly grasp the extent to which race matters in America.  Long ago, white evangelicals in the South apologized for their individual and institutional roles in the shaping and defending of Jim Crow.  Last month, the Southern Baptist Convention even elected its first African-American president!
Yet, despite the progress, white conservative evangelicals – including many Baptists – remain hesitant to acknowledge or speak out against racism and discrimination codified in our laws and institutions.  Perhaps this ruling provides the perfect opportunity for these evangelicals – Baptist and non-Baptist alike – to reverse course and tackle the pressing problem of racial profiling.
____________________________________________________________________
BOOK NOTES
Baptists and the Enlightenment
Lee Canipe, A Baptist Democracy: Separating God From Caesar in the Land of the Free (Macon, Ga.: Mercer University Press, 2011, 198 pages, paperback)

John M Barry, Rogers Williams and the Creation of the American Soul: Church, State, and the Birth of Liberty (Viking, 2012, 480 pages, hardback)

by Bruce T. Gourley

The past fifteen years have witnessed the birth and escalation of a new theological battle among moderate Baptists: the relationship of the Enlightenment to Baptist history and thought.
The Enlightenment, sometimes called the Age of Reason and an extension of the Protestant Reformation (itself a reaction to 14th and 15th century Nominalism and Humanism), originated in the 17th century and blossomed in the 18th. In short, Enlightenment thinkers, of which philosopher John Locke (1632-1704) is often considered the most prominent, rejected the prevailing sources of authority–Church tradition and dogma, the Bible, and classical thought–and relocated authority in human intellect couched in freedom of individual conscience and expressed in scientific inquiry. In addition, the Enlightenment rejected church state union in favor of church state separation. The Enlightenment is generally considered to have ended with, or in the decade following, the failed French Revolution (1789ff), a bloody peasant revolt against absolute monarchy and feudalism. Modernism followed in the 19th and 20th centuries, further sidelining religious tradition while elevating individualism and self-consciousness and focusing abstractly on process and materials, rather than placing faith in Enlightenment absolutes.
Broadly-speaking, the Enlightenment replaced Church tradition (including the concept of God as constructed and guarded by the Roman Catholic Church and largely maintained by the early Protestant Reformers) with a more mysterious God, whose being allowed for greater faith in humanity, and steered the Western world down a path of individual freedom and liberty.
Today, the Enlightenment and Modernity-influenced narrative of individual freedom and liberty is soundly rejected by an increasing number of Baptist theologians, many of whom operate under the rubric of Bapto-Catholicism, a modern movement in a corner of moderate Baptist life that downplays the Protestant Reformation and repositions authority (and ecumenical hope) in creeds, sacraments and (ultimately) the Petrine chair. Unfortunately for Bapto-Catholics, however, Baptists were advocates of individual freedom and liberty prior to the Enlightenment and preceding John Locke. A rewriting of Baptist history thus becomes essential to the Bapto-Catholic task.
Eschewing individualism in favor of subservience to Church tradition (in particular, creeds, sacraments, the Roman Catholic magisterium and papal encyclicals), Bapto-Catholics have spent the past decade-plus immersed in the daunting project of revisioning Baptist history from a narrative of individual freedom to a story that melds early Baptists into the ancient creedal stream of faith embodied in Rome, while dismissing the democratic American Baptist tradition (identified as corresponding with the American Revolution forward and first embodied in Baptist evangelist and church state separation champion John Leland) as a bastardized faith that is a product of devilish Enlightenment thought. Steve Harmon's (Adjunct Professor of Christian Theology, Gardner-Webb School of Divinity) Towards Baptist Catholicity: Essays on Tradition and the Baptist Vision (Paternoster, 2006) leads the way in this revisioning of Baptist history.
Now, two new volumes bring this theological controversy into greater perspective.
The first is A Baptist Democracy: Separating God From Caesar in the Land of the Free (Mercer University Press, 2011) by Lee Canipe, a Baptist pastor and Adjunct Professor of Religion at Chowan University in Murfreesboro, North Carolina. Focusing on early 20th century Baptist giants Walter Rauschenbusch, E. Y. Mullins, and George Truett, Canipe argues that these three men were worshippers of American democracy who led Baptists in America to conflate political democracy, replete with its foundation of individual freedom, with the mission of the Church. Freedom of conscience, soul liberty and church state separation are foreign to pre-Leland (and hence pre-Enlightenment) Baptist history, and today's moderate Baptists who embrace the freedom narrative have been deceived. Under Canipe's reconstructive pen, Baptist co-founder Thomas Helwys' bold argument for complete, individual freedom of conscience for all persons in matters of religion is magically replaced with a limited freedom for Christians only, of which the sole purpose is to allow proper obedience to God (that is, Church tradition). Thus ignoring Thomas Helwys' arguments for freedom of conscience for all, Canipe appropriates an Enlightenment-duped John Locke as the original Baptist proponent of such a dastardly concept. In a similar fashion, Canipe (in merely a few sentences) dismisses American Baptist founder Roger Williams' lifetime championing of freedom of conscience for all persons, citing Bapto-Catholic Curtis Freeman's (Director, Baptist House of Studies, Duke Divinity School) … dismissal of Williams. Contemporary historians and other moderate Baptists who point to Helwys' and Williams' actual freedom construct–Canipe repeatedly denigrates Walter Shurden and James Dunn in particular–are summarily deemed misinformed and uneducated. Case closed.
Compare Canipe's historical tripe to John M. Barry's new biographical work, Roger Williams and the Creation of the American Soul: Church, State and the Birth of Liberty (Viking, 2012). Biographies of Williams are more than a few, yet Barry has managed to create a fresh, comprehensive, compelling and well-documented account of the Separatist and then Baptist who brought freedom of conscience, religious liberty, church state separation, and political liberty to the New World as he founded and nurtured the Rhode Island Colony.
Williams, as Barry correctly portrays, preceded and influenced John Locke as his (older) contemporary. (The two likely met, although we have no evidence thereof.) A prolific author whose works were widely read, Williams was an Englishman of prominence who counted as friends great English thinkers and politicians of his day and spent much time in the King's court. He was idealistic and tireless in making his vision a reality. Williams' greatest legacy was astounding and heretical at a time when popes, bishops and kings ruled the western world: he became the father of America's religious and political freedoms.
Indeed, Williams' concept of individual freedom of conscience for "all men of all nations" was so radical that Locke dared not fully embrace it. Whereas Williams demanded full religious liberty for all, Locke, yet evidencing Church favoritism, could only bring himself to advocate religious toleration, rather than full liberty.
As Barry at length portrays, Williams devoted his life to individual freedom of conscience for all and political liberty. The two revolutionary concepts were complimentary. Individual freedom of conscience, granted to all by God, was foundational to the human experience, while political liberty (democracy) buttressed by a "wall of separation" between church and state was necessary to safeguard freedom of individual conscience and religious liberty for all citizens. (In likewise fashion, but not examined by Barry, Baptist congregational democracy protected individual freedom of conscience.)
Williams' nemeses were the theocratic Puritans of New England, who, as militant opponents of individual freedom of conscience and Williams' "soul liberty," spent decades trying to destroy Williams' freedom-centric Rhode Island Colony.
Barry (who is not a Baptist) is likely unfamiliar with the Baptist and Enlightenment controversy, yet his biography of Williams places the controversy in historical context. His careful analysis of documentary evidence demonstrates a pre-Lockean freedom narrative as central to the life and times of Roger Williams and the other early colonial Baptists who followed (as well as the early English Baptists who preceded Williams).
In short, Bapto-Catholic attempts to erase individual freedom of conscience for all, as well as congregational democracy and political liberty (democracy), from the early Baptist story may well serve as a useful tool for repealing historical Baptist distinctives and rolling back the Enlightenment and the Protestant Reformation while journeying to Rome via creeds, sacraments and papal encyclicals. The basis of such an agenda, however, is fiction rather than history.
(Editor's Note: Readers may also be interested in J. Stanley Lemons' review of Barry's volume. Lemon is Professor of History Emeritus at Rhode Island College and a member of Roger Williams' church, the First Baptist Church of Providence.)
____________________________________________________________________
NOTES AND QUOTES: RESPONSES TO CURRENT HAPPENINGS

"As Baptists we know that ecclesial unity is not achieved through doctrinal assent or liturgical uniformity. To come to terms with the catholic tradition is informative, but not decisive, in the quest for relevant ecumenical dialogue … it is when believers love like Christ that we realize who we are in Christ, and become the imago Dei." Jay Smith, principal of Yellowstone Theological Institute, in a paper entitled "Baptist Theology: Is There Another Way?" delivered at the recent Baptist History & Heritage annual conference in Raleigh.

"It looked like a refugee camp. It just hit me like a bolt of lightning. What I was doing for a living was making it necessary for people to resort to getting care in animal stalls … Until that day, I had been able to think, talk and write about the U.S. health care system and the uninsured in the abstract, as if real-life human beings were not involved." Wendell Potter, raised a Southern Baptist and a former Cigna health care executive, on his horror at observing a free health care clinic at the Wise County Fairgrounds in Virginia in 2007. Potter calls this moment his "Road to Damascus" experience. (link)
"Christians needed to be reminded of what Jesus did. It was important to him for people to have access to healing care. That's what he did. A lot of people of faith lose sight of that." Wendell Potter, after returning to his faith to make sense of his career in heath care. He resigned his lucrative position and became an advocate for health care reform. Now he spends part of his time talking in churches, but many congregations don't want to hear what he has to say. (link)

"It's not like any other religion in America, like being a Protestant … it's more tribal … We know so many who feel so afraid to resign … they feel trapped." Comments from an ex-Mormon, one of many who recently resigned en masse from the Mormon Church. (link)
____________________________________________________________________
DATES AND EVENTS
Upcoming events of interest to Baptists
October 12-13, 2012 — "Baptists and the Shaping of American Culture" Conference, University of Mary Hardin-Baylor, Belton, Texas. Featured speakers include Sandy Martin, Pamela Smoot, Adam Bond, James Byrd, Carol Crawford Holcomb, Elizabeth Flowers, Melody Maxwell, Susan Shaw, Alyson Dickson, and Wayne Flynt. More information.
May 20-22, 2013 – BH&HS Annual Conference, "Civil War, Emancipation and Reconciliation" (University of Richmond)
November 14-16, 2013 – Judson Conference 2013, a joint conference sponsored by the American Baptist Historical Society and McAfee School of Theology. More information.