An Electronic Baptist Journal Bridging Yesterday and Today
[Vol. 12, No. 3]
Editor: Bruce T. Gourley, executive director, Baptist History & Heritage Society
The Baptist Studies Bulletin (BSB) is a free online journal produced by the Baptist History & Heritage Society (BH&HS) and offering scholarly analysis, informed editorials, book reviews, and special features for subscribers. You may access previous issues to or subscribe or unsubscribe from the BSB. Republishing of articles is allowed, but please provide credit and a link back to the Baptist Studies Bulletin.
If you find the Baptist Studies Bulletin useful, please consider joining the Baptist History & Heritage Society and/or donating to the Society.
…

TABLE OF CONTENTS
"Forgotten Baptist Heroes"
Robert Smalls (1839-1915): A New Chapter for Freedom
by Bruce T. Gourley
"Frank Impressions"
Opening Day
by Richard F. Wilson
"Reflections on Baptists and Culture"
Predatory Lending
by Aaron Weaver
Carol Woodfin —  An Experiment in Christian Internationalism: A History of the European Baptist Seminary (BH&HS, 2013)

E. Glenn Hinson — A Miracle of Grace: An Autobiography (Mercer University Press, 2012)
Register for the 2013 BH&HS Conference
"Faith, Freedom and Forgiveness: Religion and Civil War, Emancipation and Reconciliation in Our Times"
Richmond, Virginia, May 20-22, 2013

"Notes and Quotes"
Responses to the Papal Transition

____________________________________________________________________
FORGOTTEN BAPTIST HEROES
ROBERT SMALLS (1839-1915): A New Chapter for Freedom
by Bruce T. Gourley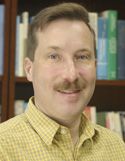 In an overarching sense, the story of the American Civil War is that of a struggle for freedom. White southern Christians (including most white Southern Baptists) believed God had willed freedom for whites and bondage for Africans, many northern Christians (including Baptists) were just as certain that God willed freedom for all persons. These contrasting visions clashed on the battlefield, where over 600,000 Americans died in a war to define freedom.
While the history of religion and the American Civil War often focuses on the pro-slavery position of white Christians of the South and abolitionist sentiment of many northern white Christians, the voices of enslaved African Christians were crucial.
African slave Robert Smalls was born in 1839 near Beaufort, South Carolina from a liaison between a slave woman and her white master (white slaveowners frequently forced themselves upon their female chattel). Smalls' father-master treated the boy better than his other slaves, including allowing him to learn to read and write. Yet as a young man he yearned for freedom. Permitted to work off the plantation in Charleston and earn his own wages on the side, Smalls learned valuable skills, including sailing skills in Charleston harbor, while plotting his escape from slavery.
In May 1862 Smalls' in a daring act seized the Confederate gunboat Planter and prepared to escape, along with his family and other slave families, from the harbor. If captured, they would be executed. A Baptist layman (more southern slaves were Baptists than of any other faith), Smalls offered a prayer on behalf of his slave crew and their families: "Oh Lord, we entrust ourselves into thy hands. Like thou didst for the Israelites in Egypt, Please stand over us to our promised land of freedom." Then under the cover of darkness he sailed past Fort Sumter and to freedom.
In the months following, Robert Smalls became a celebrity in the United States, featured in Harper's Weekly and (along with his crew) received by President Abraham Lincoln as heroes. Commissioned as a second lieutenant in Company B, 33rd Regiment, U.S. Colored Troops, Smalls the following year rose to the rank of captain and commanded the Planter for the United States for the remainder of the war.
The former slave also helped found a colony for freemen in Port Royal, Beaufort County, and following the war became a politician and vocal advocate for education for freedmen. Initially serving in the South Carolina House of Representative, Smalls was later elected to the United States House of Representatives, serving five terms from 1875 to 1887. Afterwards, he remained on the national political scene for many years, forever stamping his imprint in South Carolina and beyond.
A member of the First African Baptist Church in Beaufort, a congregation formed in 1861 by ex-slaves during Union occupation of the city, Smalls' was perhaps the best-known black Baptist layman during the war years and Reconstruction. His and other voices of black Baptists of the South helped usher in a new chapter in the long story of Baptists' commitment to freedom for all, triumphing over the 19th century white Southern Baptist narrative of freedom for whites only.
Upon his death, Smalls was buried in the cemetery of the nearby Tabernacle Baptist Church of Beaufort, a congregation also formed by freed blacks during Union occupation. Smalls' funeral is said to have been the largest ever in the city. Later, a statue of Smalls was placed atop his grave.
____________________________________________________________________
FRANK IMPRESSIONS
Opening Day
By Richard F. Wilson

Rick Wilson is a teaching theologian at Mercer University, where he is chair of the Roberts Department of Christianity. Rick also is the current chair of the Commission on Christian Ethics of the Baptist World Alliance, and a member of the First Baptist Church of Christ at Macon, Georgia, where he has served as a deacon and a Sunday School teacher. His passions include the post-war recovery of Liberia, creative cooking, and the mysteries of professional baseball.

Lou Boudreau once said of "Opening Day": "It's all future and no past!" Maybe Boudreau was in touch with his past when he uttered the truth about baseball. In only six words his work was done. Then he rested. If his Jewish mother stopped to think about what he said, I'm sure she would have been proud.
As a Hall-of-Fame inductee (1970) after a career as an infielder and manager, mostly with the Cleveland Indians, Boudreau knew something about baseball. In six words he gathered up the essence of hope that permeates baseball.
Players, managers, sports journalists, and attentive fans know that Boudreau was only technically correct. The weary motto of the Brooklyn Dodgers, "wait 'til next year!" bel
ies the "no past" claim of the Cleveland shortstop. And, by the way, when Boudreau led the Wahoos to the 1948 World Series championship, the Indians had to go through Brooklyn and the remarkable Jackie Robinson who, the year before, had embodied a beacon of hope for equality for all Americans as the first person of color to play in the major leagues.
"Wait 'til next year" is a reminder that what is done is not always done. Life is filled with residuals. Statistics from one year carry over to the next. Whether one is a student striving for graduation honors that demand a certain GPA, a business looking for a superior rating from the Better Business Bureau, or a major-league center fielder aiming for that lifetime .300 batting average, there is no avoiding the certain past for a hoped for future.
In a now-famous essay about the reality of baseball, Commissioner Bart Giamatti wrote: "It breaks your heart. It is designed to break your heart. The game begins in the spring, when everything else begins again, and it blossoms in the summer, filling the afternoons and evenings, and then as soon as the chill rains come, it stops and leaves you to face the fall alone."
The Commissioner knew the value of a long look. Before he became the Commissioner he made his mark as a literary scholar At Yale. He argued that the Renaissance emerged out of and did not break from the Middle Ages. In the works of Edmund Spenser Giamatti saw the seeds that would sprout, flourish, and bear good fruit in the following generations. His forward-looking attitude propelled him to the presidency of Yale University and, then, into Major League Baseball, first as President of the National League, and then—for a mere five months—as Commissioner. As a scholar, an Ivy League university president, and the Commissioner of Major League Baseball, Giamatti knew the value of a long look and the hope-infused power of a short look. Heart-break is only possible following the cultivation of hope.
With apologies to Lou Boudreau, the past accumulates and cannot be denied. There is a difference between "starting over" and "beginning again." We can fall down, stand up, and move ahead. That is "beginning again." We cannot erase or deny the past and "start over."
In 2013 Opening Day comes hard on the heels of Easter. As it should. The sting of defeat grows soft in the glow of renewal . . . even when the horizon portends falling down, again.
And, too, with kudos to Boudreau, there is virtue in aspiring to "begin again" in the face of past short-comings.
It's at least about baseball. For those who take the time to see and hear, as Isaiah noted, it is about much more.
___________________________________________________________________
REFLECTIONS ON BAPTISTS AND CULTURE
Predatory Lending
By Aaron Weaver

Aaron Weaver is Communications Manager for the Cooperative Baptist Fellowship.  Weaver blogs at The Big Daddy Weave and is the author of James M. Dunn and Soul Freedom (Smyth & Helwys, 2011).
Abortion, homosexuality and church-state separation.  These are all issues on which Baptists have made their diverse opinions loudly known to the public.  But predatory lending is definitely not an issue that many associate with Baptists.
Yet, Baptists in several states have been fighting against the wealthy and powerful multi-billion dollar predatory lending industry in recent years.
At a regional meeting of the New Baptist Covenant in Oklahoma City in 2009, participants learned about the dangers and growing popularity of payday loans, especially among the working poor.  Participants heard from Stephen Reeves, public policy director for the Texas Baptist Christian Life Commission, who offered the example of a military veteran who took out a $4,000 loan against his truck in order to help his daughter.  Unable to pay off the loan in full, the veteran was charged a $1,200 penalty fee per month. "He could pay $1,200 per month forever and never pay off that loan," according to Reeves.
These predatory loans, popularly dubbed payday loans, allow a borrower to post-date a personal check for a small amount plus a fee, payable to the lender, in return for cash.  The borrower is then to pay back the loan at his or her next "payday." Interest rates sometimes exceed 500 percent for a mere two-week loan.  In Texas, the average borrower is likely to pay in excess of $800 for a $300 loan.
While payday loans are banned in 12 states, this form of predatory lending ensures that 12 million Americans are kept in a never-ending cycle of debt.  According to a study by Pew Charitable Trusts, around 20 percent of borrowers are over the age of 50 and white women are the demographic most likely to take out a payday loan.
Reeves and other Baptists in Texas have been leading the charge against predatory lenders where the payday loan industry had been completely unregulated and unlicensed until recently. There, in Texas, payday lenders are not subject to the same regulations and usury limits as banks and credit unions.  In 2011, the Texas Baptist Christian Life Commission helped pass two bills in the Texas legislature to regulate the payday industry.  The first bill allows the state to collect information about payday lenders and the second bill requires payday lenders to disclose to the borrower the amount to repay the loan in two weeks, one month, two months or three months.
However, a third bill failed to pass that would have limited the number of times that payday fees could be charged to a borrower.  In response, several large Texas cities took matters into their own hands and passed zoning ordinances to limit the expansion of this industry further into their own backyards.
With the Texas legislature back in session in 2013, Baptists in Texas, along with other faith groups, are once again taking aim at the usurious predatory lending industry.  In late February, former Texas House Speaker Tom Craddick filed a bill to regulate payday lenders by applying the same interest rate and fee regulations that consumer lenders already face. Reeves said that Craddick's bill "upholds Texas' longstanding opposition to usury in its financial markets."
Meanwhile, the Christian Action Commission of the Mississippi Baptist Convention is opposing legislation to allow consumer lenders to charge an annual percentage rate of up to 99 percent on installment loans ranging from $500 to $4,000.  Chambers explained, "We are opposed to financial products that prey upon those who are financially vulnerable."
Interestingly, a 2008 statistical study by Steven M. Graves and Christopher Peterson published in the Catholic University Law Review found that "states with a powerful conservative Christian populations tend to host relatively greater numbers of payday loan locations per capita as well as a greater commercial density of payday lenders."  Graves and Peterson continued, "These findings propound a tragic and sad irony.  Those states that have most ardently held to their pious Christian traditions have become more infested with the progeny of money changers once expelled by Christ from the Hebrew temple.  Legislators in those states, who have effectively used biblical principles to shape their legislative agenda on social and cultural issues, have failed to consistently apply biblical principles to economic legislation."
These professors did not provide a causal explanation.  It is quite clear, however, that the popularity in recent decades among Christian conservatives of an anti-regulation political philosophy has something to do with this sad correlation.  Unfortunately, issues of economic justice have received scant attention in the midst of multiple decades of culture warring over abortion and gay rights.
Nonetheless, it is encouraging to see some Baptists take action against predatory lending.  Perhaps others will follow their prophetic lead in 2013 and become anti-usury advocates as well. It's the biblical and Baptist thing to do.
____________________________________________________________________
Carol Woodfin —  An Experiment in Christian Internationalism: A History of the European Baptist Seminary (BH&HS, 2013; 448 pages, $39)
"The experiment in Christian internationalism began in 1948 when Southern Baptists announced they would found a seminary to train ministers to serve in a Europe ravaged by World War II. Many received the news skeptically, but the seminary soon gained the respect of European Baptists. Graduates have now served in more than sixty countries. The story unfolds against the backdrop of European post-war recovery, the rise and fall of communism, and greater Baptist interaction in Europe. The seminary has faced financial crises, a move from Switzerland to the Czech Republic, theological controversies, and changing needs of theological education, while continuing to serve as a unique academic center and community for European and world Baptists."
E. Glenn Hinson — A Miracle of Grace: An Autobiography (Mercer University Press, 2012; 480 pages, $35)
"This is the story of Glenn Hinson's life—A Miracle of Grace— "for I stand with mouth agape as I look back from where I am at age eighty toward where my story began." With degrees from some of the world's most noted schools (Washington University in St Louis, Southern Seminary, Oxford University), Hinson has taught in some of America's most distinguished educational institutions (Southern Seminary, Wake Forest University, Catholic University of America, Notre Dame, Emory University), and has played a modest role in some of the most momentous ecumenical developments in Christian history since the Reformation of the sixteenth century. Who could have foreseen much less predicted any of those happenings from a glance at his early years growing up in dire poverty in the Missouri Ozarks during the Great Depression? Training in both New Testament and Church History put E. Glenn Hinson in an unusual position to take part in the ecumenical movement as it evolved under the influence of Pope John XXIII and the Second Vatican Council. Through participation in the Faith and Order Commission of the World Council of Churches and in both national and international Catholic/Baptist conversations he was fortunate to take part in some of the most notable developments in modern Christian history such as the framing of the Baptism, Eucharist, and Ministry document of the World Council of Churches. Taking the first class of students to the Abbey of Gethsemani in 1960, he developed a friendship with Thomas Merton. The question of questions Hinson attempts to answer in this book is how this story could unfold like it did. Years of reflection have led him to think that the answer lies in the mysterious way God works in human lives and the Apostle Paul's and Augustine's understanding of Grace. Read the story and see if you agree."
____________________________________________________________________
REGISTER FOR THE 2013 BH&HS CONFERENCE
"Faith, Freedom, Forgiveness: Religion and Civil War, Emancipation and Reconciliation in Our Time"
Richmond, Virginia, May 20-22, 2013

The annual meeting of the Baptist History & Heritage Society is shaping us as the largest and most significant conference in the history of the Society. In conjunction with the Virginia Baptist Historical Society and the Center for Baptist Heritage and Studies, we are exploring the theme of "Faith, Freedom and Forgiveness: Religion and the Civil War, Emancipation and Reconciliation in Our Time." Hosted by the University of Richmond and Virginia Union University and timed to coincide with the 150th anniversary of the American Civil War, the conference explores the role of religion during the war for freedom and the 150 years that have followed. Renowned Civil War historians Harry S. Stout (Yale Divinity School) and Edward L. Ayers (University of Richmond) are headlining the conference. Black and white Baptist and other religious leaders from Richmond and Washington, D.C. will be making presentations on Racial Reconciliation. The program includes tours of Civil Rights museums and special lunch and dinner events. Pre-conference events include tours of Civil War battlefields and special Sunday programs in churches throughout Richmond. If you attend only one religious history conference in 2013, this is the one you don't want to miss! Click here to view the conference program and to register.
____________________________________________________________________
NOTES AND QUOTES: RESPONSES TO THE PAPAL TRANSITION

In the wake of the February 28 resignation of Benedict XVI, this month a new pope (Francis I) was elected to fill the role of (according to Roman Catholic teaching) "supreme teacher and ruler of the faithful" (Christians), "supreme governor of the Church" (Christianity), and "supreme authority to define in all questions of faith and morals."
Within and without the RCC, reactions to and analysis of the context and ramifications of the papal transition have been varied. Against the backdrop of a Church immersed in sexual scandals and increasingly out of touch with ordinary Catholics, both the former and present pope represent a conservative movement to walk the Church, doctrinally, backwards to pre-Vatican II days. On the other hand, Pope Francis' advocacy on behalf of the poor and oppressed, as well as his concerns for environmental stewardship, have been widely welcomed.
In light of the recent papal transition and the challenges facing the Catholic Church, following are observations and commentary from a leading Catholic theologian, a Pulitzer Prize-winning Catholic historian, a renowned church historian, a leader of America's Religious Right, and a feature TIME magazine story on Frances I.
Hans Küng, Catholic theologian and priest and the last active theologian (other than Benedict) to have participated in the Second Vatican Council, in 1991 was stripped by Rome of his theological teaching license for questioning papal infallibility. He offers perspective on the status of the Roman church, here excerpted:
"To this day the Curia [the church's governing body] , which in its current form is … a product of the 11th century, is the chief obstacle to any thorough reform of the Catholic Church, to any honest ecumenical understanding with the other Christian churches and world religions, and to any critical, constructive attitude toward the modern world…. This first papal resignation in nearly 700 years makes clear the fundamental crisis that has long been looming over a coldly ossified church…. There's no way to ignore the church's desperate needs. There is a catastrophic shortage of priests, in Europe and in Latin America and Africa. Huge numbers of people have left the church or gone into 'internal emigration,' especially in the industrialized countries. There has been an unmistakable loss of respect for bishops and priests, alienation, particularly on the part of younger women, and a failure to integrate young people into the church…. Behind the facade, the whole house is crumbling. In this dramatic situation the church needs a pope who's not living intellectually in the Middle Ages, who doesn't champion any kind of medieval theology, liturgy or church constitution. It needs a pope who is open to the concerns of the Reformation, to modernity…. If the next conclave were to elect a pope who goes down the same old road, the church will never experience a new spring, but will fall into a new ice age and run the danger of shrinking into an increasingly irrelevant sect."
Gary Wills is a Pulitzer Prize-winning Catholic historian. His newly-published volume, Why Priests? A Failed Tradition, in timely fashion speaks to the lack of historical grounding for the Roman Catholic's priestly system and the need for the Roman Catholic Church to abandon its hierarchical structure, authoritarian teachings, and self-serving sacramental traditions. Following are a few excerpts from the book:
"In the early Jesus movement … there were no priests and no priestly services; no male presider at the agape meal, no re-enactment of Jesus' Last Supper, no 'sacrifice of the Mass,' no consecration of bread and wine; nothing that resembled what priests now claim to do." (p. 17) …. "The priest is made powerful because of the Eucharist. That explains him." (p. 34) …. "We should not let ourselves think of Eucharistic superstitions as quaint, as so many folktales or remnants of the Middle Ages. The Host could be, and was, a bringer of death across the years." (p. 49) …. "most of the sacraments [are more] an institution for the priestly controlling of life than a reflection of Jesus in the Gospels." (p.236)
Martin E. Marty is the Fairfax M. Cone Distinguished Service Professor Emeritus of the History of Modern Christianity at the Divinity School of the University of Chicago. In his March 18, 2013 Sightings he offers a succinct juxtaposition of the recent media fascination with the papal transition and the realities of the Roman Catholic Church:
"The biggest image gap in the media was between the show of power in the week of elections and, for a moment, the [Church's] weakness it obscured from view."
Gary Bauer is a former U.S. presidential candidate, president of American Values and chairman of the Campaign for Working Families. As a leading figure in America's Religious Right, he explains the importance of the papal throne for fundamentalist evangelical Protestants, an ironical stance given historic evangelical opposition to the papacy. In Bauer's view, church and state should not be separate and the essential issues all have to do with sex:
"… without a strong pope, evangelicals will lose their best allies in the most important cultural and political battles of our age … We do not agree on every issue. But on the essential ones — those both faiths consider "non-negotiables" — Catholics and evangelicals are allied … there are reliable standards of right and wrong to which all institutions, including government, must adhere … [opposition to abortion and] marriage as a union of one man and one woman … opposition to … ObamaCare contraception …"
TIME magazine, March 25 edition, "Pope of the Americas":
"In the end, the question of fealty remains key to the church. As enormous as the Catholic world is, the Vatican knows it deals with a fractious faithful–many of whom find Rome and the Holy See more and more distant  from their everyday lives. The long-simmering priestly sex-abuse scandal and the unplumbed depths of the Vatican's finances seem only to turn of more Catholics by the day. To many of them, the opulent wonder of St. Peter's and the mysteries of the conclave may be fascinating, but in the end, all of it may be filigree, a hierarchy with gorgeous clothes but no spirit.

____________________________________________________________________
DATES AND EVENTS
Upcoming events of interest to Baptists
April 5-7, 2013 — Alliance of Baptist Annual Gathering: "Little Altars Everywhere: Creating, Learning, Forming." First Baptist Church of Greenville, South Carolina. More information.
April 9-10, 2013 — The Walter B. and Kay W. Shurden Lectures On Religious Liberty and the Separation of Church and State: "Oh, What a Touchy Subject!" by J. Brent Walker, Executive Director, Baptist Joint Committee on Religious Liberty, Washington, D.C. Stetson University, Deland, Florida.  More information.
April 25, 2013 — Baptist Today's 30th Anniversary Celebration. First Baptist Church, Gainesville, Georgia. To register and for more information.

May 20-22, 2013 – BH&HS Annual Conference, "Civil War, Emancipation and Reconciliation" (University of Richmond). More information.
November 14-16, 2013 – Judson Conference 2013, a joint conference sponsored by the American Baptist Historical Society and McAfee School of Theology. More information.
We welcome submissions to this list of Baptist events.