An Electronic Baptist Journal Bridging Yesterday and Today
[Vol. 12, No. 4]
Editor: Bruce T. Gourley, executive director, Baptist History & Heritage Society
The Baptist Studies Bulletin (BSB) is a free online journal produced by the Baptist History & Heritage Society (BH&HS) and offering scholarly analysis, informed editorials, book reviews, and special features for subscribers. You may access previous issues to or subscribe or unsubscribe from the BSB. Republishing of articles is allowed, but please provide credit and a link back to the Baptist Studies Bulletin.
If you find the Baptist Studies Bulletin useful, please consider joining the Baptist History & Heritage Society and/or donating to the Society.
…

TABLE OF CONTENTS
"Christ-less Christianity"
From Nicea to North Carolina
by Bruce T. Gourley
"Frank Impressions"
Easter is Hard
by Richard F. Wilson
"Reflections on Baptists and Culture"
Immigration Reform
by Aaron Weaver
Register for the 2013 BH&HS Conference
"Faith, Freedom and Forgiveness: Religion and Civil War, Emancipation and Reconciliation in Our Times"
Richmond, Virginia, May 20-22, 2013

"The 30th Anniversary of Baptists Today"
April 25 @ FBC Gainesville, GA

____________________________________________________________________
CHRIST-LESS CHRISTIANITY
From Nicea to North Carolina
by Bruce T. Gourley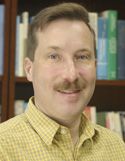 The person of Jesus Christ as revealed in the Gospels has always challenged religious dogma and doctrine-centric Christianity. Dogmatic Christians from the early Christian era to the present have condemned as insufficient Christ's greatest commandments of freely and voluntarily loving God with all one's heart and loving others as self. In the minds of such Christian judges, righteousness is found somewhere else.
Where? Broadly speaking, salvation in the minds of many Christians has long been rooted in mentally assenting to human statements about scripture and faith. Indeed, the primacy of doctrinal formulas is the headline story of the two millennia of Christian history. From the creeds crafted by the early church fathers and imposed upon citizens by penalty of censure and persecution, to modern efforts to legislate religious doctrine in civil government and law, this narrative has positioned Christendom in opposition to the Christ of the gospels. Yet despite such efforts to shackle the gospel, many individuals throughout Christian history have found salvation through Christ's teachings, rather than institutional doctrine.
In the late eighteenth century, the founding of America as the world's first secular nation–a development fought for and applauded by Baptists–struck a blow at the root of the story of Christ-less Christendom. Formally separated from government and law, Christianity was freed to thrive in a marketplace of voluntary faith and religious liberty for all.
For many Christians accustomed to mandated faith, however, the freedom to follow Christ (or not) according to one's own conscience was blasphemous. Many Christians of the early nineteenth century openly voiced disdain of America's godless constitution that separated church from state. Christian efforts to force America into becoming a Christian nation (in government and law) marked the early part of the century (a campaign to discontinue Sunday mail delivery was just one example of such efforts) and have continued to this day.
Underlying the two-centuries long effort to mandate Christian faith in America is the argument that full religious freedom applies only to Christianity. More precisely, Christian nationalist advocates of past and present have demanded privileged status for the Christ-less version of Christianity–that is, an imposed faith where human-constructed dogma is authoritative, and the teachings of Christ insufficient, for individual or national salvation.
Embodying contemporary preference for religious dogma over and against the freedom-centric teachings of Christ are the leaders of the two largest Christian denominations in America, the Roman Catholic Church and the Southern Baptist Convention (not to mention much of evangelicalism in general), who insist that the government should force their religious belief against contraception (a view foreign to scripture, incidentally) upon persons of other faith or no faith. Another modern expression of the two-centuries old campaign to limit religious liberty to proper Christians only is found in the argument that gay marriage is an infringement of (Christians') religious liberty. And in North Carolina this month, a handful of state lawmakers demanded enactment of Christ-less Christianity in proposing a bill to annul church state separation in the Tar Heel state (see also here; the bill has since been retracted).
If history is any guide, dogmatic, institutional Christianity will last as long as the earth sustains human life. Many Christians living in the worldview of a Christ-less Christianity look with eager anticipation for the coming of a smooth-talking Antichrist whose earthly war against Christ will lead to global destruction precipitating the physical reign of Christ on the planet. On the other hand, dogmatic, Christ-less Christianity evidenced so vividly during the past two thousand years has too often been an antichrist in our midst, a false faith that mouths the name of Christ while advancing an agenda foreign to the gospels and destructive of the very teachings of Jesus.
Many astute observers of religious life in America realize that this ages-old Christ-less Christianity is a prime reason why young people, having little time or inclination for what they perceive as inauthentic faith, are abandoning organized religion in spades.
Baptists (and other dissenters) of old navigated–at the price of great persecution–a world infused with Christ-less Christianity and by their perseverance blazed a new trail of Christ-centric free and voluntary faith for all. Some Christians in some countries are yet persecuted by governments and laws built upon Christ-less Christianity. Meanwhile in America, many Christians, including no few Baptists, would do away with equal religious liberty for all persons.
The allure of Christ-less Christianity remains ever present. As in the days of old, America and the world is in need of the witness of traditional Baptists and other dissenters who are committed to keeping Christ in Christianity.
____________________________________________________________________
FRANK IMPRESSIONS
Easter is Hard
By Richard F. Wilson

Rick Wilson is a teaching theologian at Mercer University, where he is chair of the Roberts Department of Christianity. Rick also is the current chair of the Commission on Christian Ethics of the Baptist World Alliance, and a member of the First Baptist Church of Christ at Macon, Georgia, where he has served as a deacon and a Sunday School teacher. His passions include the post-war recovery of Liberia, creative cooking, and the mysteries of professional baseball.

Easter echoes have faded. The shouts of Palm Sunday, "Blessed is the one who comes in the name of the lord" were drowned out by choruses of "He is risen" one week later. By now the echoes have faded. And, too, the stunning light of the First Day has dimmed.
But, Easter is hard. It is. It really is.
On Easter 2013 I sat in the century-plus-old sanctuary of the First Baptist Church of Christ in Macon, Georgia and engaged in an hour of observations that leave me with some frank impressions. I was, perhaps, more engaged on an Easter morning than I ever have been. From processional to children's sermon to offertory to anthem to sermon to benediction I was engaged.
During the singing of the opening hymn I looked intently at the white-draped cross at the front of the church. The drape of the cloth—and especially the shadows cast on the wall behind the cross—unsettled me. What I saw was a yoke hanging in front of us all. The stark, looping shadows were empty, waiting for the oxen to stoop in and brace for the load to come. I fully expected to feel the goad in my backside. At that moment I said to myself, "Easter is hard. It is. It really is."
I was determined to have a photograph of the Easter yoke. After the service I asked Jim Tyner to turn the spotlights on, again, and take a picture for me. He did. For the last week I've looked at it every day . . . .
For the rest of the service I couldn't shake what loomed before us. Instead, I tried to lean into it and see what else I could see. What I saw was that I was surrounded by Madonna lilies in the window sills—nearly all placed "in memory" of a loved-one-now-gone-from-our-midst. I read through the list of honorees and donors in the worship service insert and it dawned upon me that all of the donors consciously carry the burden of their Easter hopes. I knew that at the end of the service I would see them literally lift their floral burdens. Never before had I had such impressions.
As I tried to find in the congregation some of the lily-donors I was nearly overwhelmed. Everyone I knew and saw could have donated a lily for the sills in the sanctuary. Again, I said to myself: "Easter is hard. It is. It really is."
Julia Esquivel has the heart and eye of prophet, which is to say she is a poet. She knows that Easter is hard. Surrounded by injustice and wanton death for political reasons, the exile from Guatemala wrote a simmering poem worthy of Easter. I remembered it on Easter Sunday 2013. Every day since I have read, again, "They Have Threatened Us with Resurrection."
In part Esquivel calls all who gather at the empty tomb to:
Join us in this vigil!
and you will know what it is to dream!
Then you will know how marvelous it is
to live threatened with Resurrection!
Easter is hard. It is. It really is.
___________________________________________________________________
REFLECTIONS ON BAPTISTS AND CULTURE
Immigration Reform
By Aaron Weaver

Aaron Weaver is Communications Manager for the Cooperative Baptist Fellowship.  Weaver blogs at The Big Daddy Weave and is the author of James M. Dunn and Soul Freedom (Smyth & Helwys, 2011).
Throughout the 1970s, an increasing number of Mexican nationals entered illegally into Texas in search of higher-paying jobs and a better life.  This influx of immigrants posed significant challenges, especially to the state's schools and hospitals.  In Fort Worth, public school officials refused to enroll the children of these new immigrants and, in 1977, the Ku Klux Klan announced plans to patrol the Texas border, stoking fears of violence.
As immigration stories dominated state and national headlines, the Texas Baptist Christian Life Commission offered a confession: "We have overlooked for too long the needs of persons of Hispanic origin."  The CLC urged Texas Baptists to increase the magnitude and scope of their work to meet the physical and spiritual needs of Hispanic immigrants and to remember that "undocumented alien" is merely another way of saying "a person loved by God."
During these years, the CLC advocated on behalf of immigration reform legislation and insisted that both individuals and churches had a biblical responsibility to help these immigrants to secure citizenship, food, clothing and medical care.  The CLC also recognized and acknowledged the politically complex nature of their quest for just and fair immigration laws.
More than 30 years have passed and immigration is once again a subject that is front-and-center in American politics.  In recent months, Christians—including many Baptists—have helped spearhead a movement for immigration reform that certainly seems to be gaining momentum.
Last year, the Evangelical Immigration table, a diverse coalition comprised of the nation's largest evangelical organizations, released a statement of principles for immigration reform. The statement earned the support of a diverse group of Baptists that included the leaders of the Hispanic Baptist Convention of Texas, North American Baptist Conference and Southern Baptist Convention.  Suzii Paynter, the new executive coordinator of the Cooperative Baptist Fellowship, also endorsed the statement.
Other Baptist groups have advocated for immigration reform. The American Baptist Home Missions Societies convened a group of American Baptists to participate in "Faith Advocacy Day and Rally for Comprehensive Immigration Reform" on Capitol Hill.  At the April gathering of the Alliance of Baptists in Greenville, South Carolina, participants viewed an investigative documentary on the conditions along the United States-Mexico border and discussed ways to give a voice to the voiceless immigrants in our communities. The Baptist Center for Ethics too has been a vocal and persistent supporter of immigration reform, producing a documentary film titled "Gospel Without Borders" that has received widespread ecumenical support.
Additionally, a coalition of ministers affiliated with the Cooperative Baptist Fellowship of North Carolina held a news conference on April 2 at First Baptist Church, Winston-Salem, North Carolina to urge their U.S. Senators to support comprehensive immigration reform.  In the coming days and weeks, various faith-based groups such as the Evangelical Immigration Table will be holding rallies and events in Washington D.C. to persuade Congress—with its "do nothing" reputation—to actually do something good.
A look at history shows us that broad-based coalitions of "odd bedfellows" sometimes are indeed able to work together to achieve a big goal.  An excellent example is the Religious Freedom Restoration Act that was signed into law 20 years ago.  Baptists—notably the Baptist Joint Committee for Religious Liberty—played a critical role in that process to ensure that government not be allowed to infringe on an individual's religious freedom in the absence of a compelling state interest.
However, RFRA almost did not become a reality. The idea of a legislative remedy to the Supreme Court's misguided ruling in Oregon Employment Division v. Smith united diverse faith communities. The tricky part came when a specific bill was introduced. RFRA was initially met with resistance from pro-life groups.  Nearly three years lapsed before Congress finally passed RFRA and the religious liberty bill was signed into law by President Clinton.
Sometimes, however, emerging movements and broad coalitions fizzle and fall apart. Just a handful of years ago, national newspapers and magazines were declaring the greening of evangelicalism. High-profile conservative evangelicals were vowing to be better stewards and promising to mobilize their communities to take political action to combat climate change.  In the end, the bipartisan Climate Security Act, designed to modestly regulate greenhouse gas emissions of corporations through a free market "cap and trade" system, was defeated.
In light of this historical backdrop, Baptists who are hopeful for immigration reform should proceed with cautious optimism. Baptists did not quit on RFRA when it died in 1990 and again in 1992. Rather, they participated in the resurrection of RFRA on the third try.  Hopefully, Baptists and other Christians will not abandon the cause of comprehensive immigration reform if confronted with political roadblocks similar to those of the past that have led so many briefly-energized evangelical voices to shamefully desert the environmental arena since the supposed "greening" of evangelicalism.
Throughout the highs and lows of this ongoing political process, all would be well served to remember the biblical wisdom echoed by Texas Baptists 30 years ago that an "undocumented" person is merely another way of saying "a person loved by God."
____________________________________________________________________
REGISTER NOW FOR THE 2013 BH&HS CONFERENCE
"Faith, Freedom, Forgiveness: Religion and Civil War, Emancipation and Reconciliation in Our Time"
Richmond, Virginia, May 20-22, 2013

Join more than 30 historians from throughout America who will be speaking or presenting papers at the annual conference at the Baptist History & Heritage Society.
In conjunction with the Virginia Baptist Historical Society and the Center for Baptist Heritage and Studies, we are exploring the theme of "Faith, Freedom and Forgiveness: Religion and the Civil War, Emancipation and Reconciliation in Our Time." Hosted by the University of Richmond and Virginia Union University and timed to coincide with the 150th anniversary of the American Civil War, the conference explores the role of religion during the war for freedom and the 150 years that have followed. Renowned Civil War historians Harry S. Stout (Yale Divinity School) and Edward L. Ayers (University of Richmond) are headlining the conference. Black and white Baptist and other religious leaders from Richmond and Washington, D.C. will be making presentations on Racial Reconciliation. The program includes tours of Civil Rights museums and special lunch and dinner events. Pre-conference events include tours of Civil War battlefields and special Sunday programs in churches throughout Richmond.
If you attend only one religious history conference in 2013, this is the one you don't want to miss! Click here to view the conference program and to register.
____________________________________________________________________
THE 30TH ANNIVERSARY OF BAPTISTS TODAY

Executive editor John Pierce and the staff of Baptists Today news journal are faithful friends of the Baptist History & Heritage Society. This month is the 30th anniversary of Baptists Today, a mile-marker to be celebrated at First Baptist Church in Gainesville, Georgia on April 25. Members of the Baptist History & Heritage Society are invited to attend the festivities.
Highlights of the evening, in addition to the wonderful food and great people, will include:
* Presentation of the Judson-Rice Award to 100-year-old pioneer physician and missions advocate Dr. Virginia Connally of Abilene, Texas (Dr. Connally is a long time member of the BH&HS)
* Inspiring music by singer-songwriter Kate Campbell of Nashville
* Unveiling of Bruce Gourley's new book, Baptists Today at 30: Enabling, Recording and Shaping a Baptist Movement. Attendees will receive a complimentary copy of this commemorative volume.
A reception time beginning at 5:30 pm will feature appetizers, fellowship, displays and book signings by Nurturing Faith authors. Founding editor Walker Knight's compelling memoirs will be released.
The dinner program begins at 6:30. It will be entertaining and fast-moving, with a new video tribute that reflects on the history and evolution of the news journal.
The cost for the event is $25 per person. Please make reservations by phone. Call toll-free 1-877-752-5658.
____________________________________________________________________
DATES AND EVENTS
Upcoming events of interest to Baptists
April 19-20, 2013 — Baptist Women in Ministry of Virginia, annual feast. Grace Baptist Church, Richmond, Virgina. More information.

April 25, 2013 — Baptist Today's 30th Anniversary Celebration. First Baptist Church, Gainesville, Georgia. To register and for more information.

May 20-22, 2013 – BH&HS Annual Conference, "Civil War, Emancipation and Reconciliation" (University of Richmond). More information.
July 29-August 2, 2013 (and again September 16-20) — Big Sky Immersion Seminar, "Re-imagining Christianity in the 21st Century," Bozeman, Montana. Hosted by Yellowstone Theological Institute, leaders for the seminar include historians Bill Leonard (first seminar only) and Bruce Gourley and Emergent theologian John Franke. Come join us for fly-fishing in Montana, hiking in Yellowstone National Park, great food and compelling conversation. More information.
November 14-16, 2013 – Judson Conference 2013, a joint conference sponsored by the American Baptist Historical Society and McAfee School of Theology. More information.