An Electronic Baptist Journal Bridging Yesterday and Today
[Vol. 12, No. 6]
Editor: Bruce T. Gourley, executive director, Baptist History & Heritage Society
The Baptist Studies Bulletin (BSB) is a free online journal produced by the Baptist History & Heritage Society (BH&HS) and offering scholarly analysis, informed editorials, book reviews, and special features for subscribers. You may access previous issues to or subscribe or unsubscribe from the BSB. Republishing of articles is allowed, but please provide credit and a link back to the Baptist Studies Bulletin.
If you find the Baptist Studies Bulletin useful, please consider joining the Baptist History & Heritage Society and/or donating to the Society.
…

TABLE OF CONTENTS
"Your Congregation's Identity"
Free Resources and an Online Survey
by Bruce T. Gourley
"Frank Impressions"
Overpower or Empower?
by Richard F. Wilson
"BH&HS Expands Board of Directors"
News from the Baptist History & Heritage Society

____________________________________________________________________
YOUR CONGREGATION'S IDENTITY
Free Resources and an online survey
by Bruce T. Gourley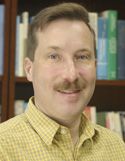 The 2012 Cooperative Baptist Fellowship Task Force concluded that a clearer understanding of CBF Baptist "identity" is one of the most pressing issues among Fellowship Baptists. 
What is your congregation's identity? This simple yet profound question is reverberating within many local churches throughout twenty-first century America.
As with kinship families, a Baptist congregation is comprised of multiple, unique individuals, each with his or her own convictions. For Baptist congregations, freedom of individual conscience is the foundation of voluntary, organic community. Diversity, not sameness, reflects Baptist unity in the traditional sense. Rather than being imposed by an overseer or priest, the framing of congregational community is democratically determined by the individuals of the community, persons living in equality and freedom of conscience under the guidance of the Holy Spirit.
Values and action lie at the heart of congregational identity. While your congregation's mission statement, vision statement, and communication efforts (printed and digital) offer glimpses into congregational identity, other markers may be more revealing. For example:
What does your congregation's worship style, preaching, ministries and mission activities say about your corporate identity?
How do your church members talk about their church?
How do non-church members in your community talk about your church?
What aspects of the Baptist tradition are embraced by your congregation? How?
The Baptist History & Heritage Society, a ministry partner of the Cooperative Baptist Fellowship, provides print and digital Baptist identity resources for congregations. If you are attending this week's Cooperative Baptist Fellowship General Assembly in Greensboro, please drop by the BH&HS booth and pick up a free Baptist identity resource packet. In addition, if you are a clergy or lay leader within a CBF congregation, you can help the Society in the ongoing process of developing additional Baptist identity resources by taking our online CBF Congregational Identity Survey. And of course, current resources, both print and digital, are available to any and all Baptist congregations through the Society's website.
____________________________________________________________________
FRANK IMPRESSIONS
Overpower or Empower?
By Richard F. Wilson

Rick Wilson is a teaching theologian at Mercer University, where he is chair of the Roberts Department of Christianity. Rick also is the current chair of the Commission on Christian Ethics of the Baptist World Alliance, and a member of the First Baptist Church of Christ at Macon, Georgia, where he has served as a deacon and a Sunday School teacher. His passions include the post-war recovery of Liberia, creative cooking, and the mysteries of professional baseball.

When the author of the Gospel of Matthew gathered up the implications of the resurrection of Jesus he created a multimedia mosaic of sight and sound. The implied panoramic view from an unnamed mountain in Galilee challenges the depth-of-field capacity of careful readers. Horizons from mountaintops recede to a vanishing point, but the failure of the eye to see "the beyond" does not keep the brain from knowing that there is more beyond the beyond.
The rhythmic mandate that follows is as expansive as the visuals of the panorama. "Go . . . make . . . baptizing . . . teaching." In four beats the future of missions is prefigured.
Missions and Christianity are inseparable. Unfortunately, the mandate too often has been trimmed down to a license to dominate (i.e., overpower) people and make converts rather than it has been held up as a commandment to make disciples (i.e., to empower) of "all nations" with the transforming liberty of the gospel.
A quick survey of the history of Christian missions is a study in integrity followed by increasing—but not thoroughgoing—attempts to dominate and convert rather than empower and make disciples.
The work of Paul, as found in the New Testament, is a paradigm for missions that seeks to make disciples through empowerment. One of the places where Paul's letters and the early history of the church (Acts) cohere is the way Paul sought out the locals and taught them and nurtured them toward maturity. The Corinthian church is Exhibit A: Paul first encountered them as an immature, strife-ridden, control-seeking converts. In the end he congratulated them for having grown up—for having becoming disciples (see the "we" tone of 2 Cor 4, e.g.).
As long as the church itself was deprived of secular power, it seems, the work of missions was a work of making disciples who, through the gospel, found the courage to cultivate an alternative life and an alternative community to the dominate culture. The story of St. Patrick is an early model of a missionary who embraced the culture of his mission as a way to promote discipleship.
Once the church gained secular power, however, the gospel was co-opted by political and economic concerns. Colonialism was an effort force the gospel upon indigenous peoples (they were called "savages" or "natives" as a way to dehumanize them). The 1986 film The Mission is a compelling and accurate portrayal of colonial Christian missions. Unfortunately, the dominant (pun intended) tone of mission activity from Constantine's day to ours has been the expansion of the values and privileges of the missionary's home context rather than the simple beat of "Go . . . make . . . baptizing . . . teaching" as found in the gospel.
In the midst of nascent and full-blown colonialism there were prophets who challenged the popular practice of domination with a more nearly biblical model of empowerment.  Bartolomé de las Casas (d. 1566) was a champion of the indigenous in the West Indies. He wanted to empower them over-against the wave of colonization.
We also could elaborate upon the work of the nineteenth century Father Damien, the so-called "Leper Priest," who contracted leprosy while as a missionary on the Hawaiian island of Molokai. Damien lived and worked with lepers and empowered them to embrace and live the gospel in the midst of their dire circumstances.
In the twentieth century the story of Mother Theresa is well known. Her identification with the poor and dying in Calcutta, her adoption of the dress and language of Indians, and her advocacy for the people with whom she worked challenged—and challenges—the usual practice of missionaries.
Postcolonial missions needs a new tone, a new beat, one that is consistent with the gospel's "Go . . . make . . . baptizing . . . teaching." I offer the following:
Go as a partner, not as a power broker. Partnership demands listening, listening, listening as a point of beginning. Liberians, for example, already know what they need. When missionaries show up with plans that have not been jointly crafted with Liberians it is not possible to work together. The only way to learn the context of Liberia is to listen to Liberians tell their stories, confess their hopes, and share their dreams.
Make friends who may become disciples of Christ, rather than setting yourself up as the one to follow. Partnership rises and falls on friendship. It is true that partners may become friends, but it is certain that friends are partners. Making friends in Liberia, for example, means that the one who goes also is transformed by the gospel that is shared between partners.
Baptizing is more than immersing in water, it is becoming vulnerable to being immersed in a culture and context where the gospel is shared. Missionaries to Liberia, for example, should participate in, not merely observe, daily life. Struggling with Liberians with the scarcity of clean water, the unreliability of electricity, and a diet unlike the US is a baptism of a different kind.
Teaching is not a one-way avenue; good teachers learn from their students, especially the contexts in which the students live, hope, and dream. The teacher—formal and informal—who ceases to learn about her context ceases to be effective. By looking back rather than looking forward the teacher becomes irrelevant; he has lost his voice in the winds of yesterday rather than finding a new voice in tomorrow's breezes.
"Go . . . make . . . baptizing . . . teaching" is the tone of the gospel. It also should be the structure of a missions bridge that carries us from paternalism to partnership.
___________________________________________________________________
BH&HS EXPANDS BOARD OF DIRECTORS
News from the Baptist History & Heritage Society

During its general business session on May 22 in Richmond, the Baptist History & Heritage Society passed new bylaws and elected an expanded slate of board members. The board members represent scholars, clergy and denominational leaders from the southern and northern United States:
Dr. Bill Pitts, President (Baylor University, TX) — Dr. Pitts is Professor of History in Baylor's Department of Religion. He formerly served as vice president of the Society.

Dr. Pamela Smoot, Vice President (Southern Illinois University) — Dr. Smoot is Assistant Professor of Africana Studies and History at SIU. She previously was a member of the Council of Advisors.

Rev. Bonnie Oliver-Brandon, Secretary (Tennessee) — Rev. Oliver-Brandon is a writer, editor and Executive Assistant to the pastor of Mt. Zion Baptist Church in Memphis, Tennesse. She is now serving her second two-year term as secretary. 
Alyson Dickson, Treasurer (Vanderbilt University, Tennessee) — Ms. Dickson is a Ph.D. candidate at Vanderbilt University in Nashville, Tennessee. She is a newly-elected board member.

Rev. Gray Burton (Alabama) — Rev. Burton is long-time pastor of Pintlala Baptist Church in Hope Hull, Alabama and a published local historian, having served as former president of the Alabama Baptist Historical Association. He was the 2012 recipient of the Carolyn Blevins Meritorious Service Award.

Dr. John Pierce (Georgia) — Dr. Pierce is executive editor of Baptists Today. A long-time supporter of the work and ministry of the Society, he is new to the board.

Dr. Aaron Weaver (Georgia) — Dr. Weaver is an author, blogger and Communications Manager of Cooperative Baptist Fellowship. A regular contributor to the Baptist Studies Bulletin in the past, he is newly-elected to the board.

____________________________________________________________________
DATES AND EVENTS
Upcoming events of interest to Baptists
June 26-28, 2013 — Cooperative Baptist Fellowship General Assembly, Greensboro, North Carolina. Theme: With Great Boldness. More information.
July 1-6, 2013 — Baptist World Alliance Annual Gathering, Ocho Rios, Jamaica. More information.
August 18, 2013 — Baptist-Jewish Dialogue, Temple Sinai, Atlanta. Co-sponsored by Cooperative Baptist Fellowship of Georgia. The program will feature a film screening and discussion.
November 14-16, 2013 – Judson Conference 2013, a joint conference sponsored by the American Baptist Historical Society and McAfee School of Theology. More information.
June 4-6, 2014 — Annual Baptist History & Heritage Society conference, Sioux Falls, South Dakota. Hosted by Sioux Falls Seminary. Theme: "Exploring the 'Other' Baptists." More information.