An Electronic Baptist Journal Bridging Yesterday and Today
[Vol. 12, No. 8]
Editor: Bruce T. Gourley, executive director, Baptist History & Heritage Society
The Baptist Studies Bulletin (BSB) is a free online journal produced by the Baptist History & Heritage Society (BH&HS) and offering scholarly analysis, informed editorials, book reviews, and special features for subscribers. You may access previous issues to or subscribe or unsubscribe from the BSB. Republishing of articles is allowed, but please provide credit and a link back to the Baptist Studies Bulletin.
If you find the Baptist Studies Bulletin useful, please consider joining the Baptist History & Heritage Society and/or donating to the Society.
…

TABLE OF CONTENTS
"Revisiting a Baptist Preacher's Dream"
by Bruce T. Gourley
"Frank Impressions"
Theological Method: Give it a Spin
by Richard F. Wilson
"People Power: The Founding Principles of Birmingham, England's Most Radical Baptist Church"
by Ian McDonald
____________________________________________________________________
REVISITING A BAPTIST PREACHER'S DREAM
by Bruce T. Gourley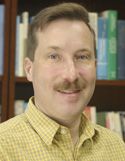 Fifty years ago this week Baptist preacher Martin Luther King, Jr. delivered one of the greatest speeches in American history. Jon Meacham equates King's "I Have a Dream" speech with the spoken words of two previous American leaders with Baptist ties: Thomas Jefferson (friend and ally of Baptists in the quest for equality and freedom of conscience) and Abraham Lincoln (Lincoln's freedom convictions were imbued at least in part from the abolitionist views espoused within the Baptist congregation of his youth).
This week America and the world celebrates the 50th year of the speech that ultimately moved a nation closer to realizing the vision of freedom and human equality voiced by America's founders, a vision that four years of Civil War and the ensuing century had failed to fulfill. And while racial inequality yet remains in America, a Baptist preacher's courageous voice, unquenchable by his assassin's bullet, has inspired subsequent generations to work hard at turning into reality a dream and a vision that is rooted in the spirit of Christ and infused in the founding idealism of the American nation.
____________________________________________________________________
FRANK IMPRESSIONS
Theological Method: Give it a Spin
By Richard F. Wilson

Rick Wilson is a teaching theologian at Mercer University, where he is chair of the Roberts Department of Christianity. Rick also is the current chair of the Commission on Christian Ethics of the Baptist World Alliance, and a member of the First Baptist Church of Christ at Macon, Georgia, where he has served as a deacon and a Sunday School teacher. His passions include the post-war recovery of Liberia, creative cooking, and the mysteries of professional baseball.

One of the enduring legacies of the Enlightenment is the assumed demand that scholars, including theologians, develop a method of inquiry and construct an orderly, connected array of confessions and explorations that hew to the described method. The impressive generations of
systematic theologians from Schleiermacher to Barth to Tillich to Macquarrie to Henry to Pannenberg quickly demonstrated that methods turned out to be divisive. So-called "schools" developed, mostly along methodological lines.
The growing rigidity of theological method was the larger context of my entrance into formal theological training. In the early 1970s I was taken by Paul Tillich and, by the time I entered seminary in 1975 I thought I was hooked. By 1978 I was awash in conflicting impressions about all systematic theologians. I was willing to concede that their methods might have coherence (thank  you, Tillich) but that it was an internal coherence of a system and not, necessarily, the coherence of the gospel.
In the early 1980s I was at work on a dissertation that looked like an assessment of theological method—I was writing on what was, then, some new developments in theology that promised (!?!) to become the next "school": Liberation Theology. What happened along the way was that I was convinced—by the likes of Juan Luis Segundo—that hermeneutics, as they relate to theological reflection and construction, trace spirals more often than straight lines.
By the time I finished the dissertation and took my first tenure-track job as a teaching theologian—it was 1982—I had begun to step away from the Enlightenment. In retrospect, I did not know that that was what I was doing. Now I know it, and am glad I had the innocent courage to make that move.
Full disclosure: Even though in practice I was moving away from the Enlightenment's fascination with method, I was resistant to all of the talk of "deconstruction" and "postmodern" alternatives.
The standard approach to theological method, especially the so-called "sources for theology" for more than thirty years ago—and today—is what is called the Wesleyan or Methodist Quadrilateral. John Wesley suggested that theological construction was confined by (in no particular order): scripture, reason, tradition, and experience.
Unwittingly, Wesley and his heirs, regardless of denominational home, came to see these four categories as essentially distinct. Over time they tended to become rigid.
When I began teaching I chafed under that assumption. Then, I was the unwitting one. Unhappy and uncomfortable with the rigid categories, I suggested to my students that theology is a complex matter of a lively mind (cognitive), a lively tradition (corporate), and a lively experience (charismatic).
I began to see a dynamic interplay among the "Three Cs," as I called them. I became convinced that theological reflection and construction characteristically is multivalent. Slowly, but consistently, I moved away from the rigid categories of  Wesley and his heirs.
Early in my teaching at Mercer (late 1980s) one of my students, Jay Kieve, made for me a visual device to represent the ever-changing complex of Charismatic, Cognitive, and Corporate influences in our theological constructions. He—maybe it was his father—turned my static, two dimensional  chalk diagram into a dynamic, three dimensional learning tool. For more than twenty-five years I have set the device on a desk and set it in motion in a dramatic pinwheel spin in hopes of blurring the lines of distinction between mind, psyche, and community. (Click here to spin the pinwheel.)
Over the next three months I hope to spin out the idea that authentic theological reflection and construction cannot be boxed in by once-helpful descriptive terms such as scripture, reason, tradition and experience
___________________________________________________________________
PEOPLE POWER: THE FOUNDING PRINCIPLES OF BIRMINGHAM, ENGLAND'S MOST RADICAL BAPTIST CHURCH
By Ian McDonald

Ian McDonald is the Research Officer in the Faculty of Technology, Engineering & the Environment at Birmingham City University in the UK. He also provides occasional teaching support on subjects relating to Social Science in Birmingham School of the Built Environment, one of the four Schools in the Faculty. He is a member of the UK Baptist Historical Society, Strict Baptist Historical Society and Chapels Society. He is an active member of City Church, Birmingham.
Church democracy, the priesthood of all believers and a desire to reach out to people of all backgrounds are values held dear by all who have a true understanding of Baptist history and principles. From their earliest days forward Baptists long rejected a hierarchical leadership style but, despite this, one group of believers in mid-nineteenth century Birmingham (England) decided that an even more radical approach was required.
In 1848, forty believers made the decision to leave their existing church in the city and set up a new church based on very radical principles. These faithful forty did not seek any help from a denominational body or wealthy benefactor. Instead, they identified a piece of unused wasteland near Birmingham city centre and erected a simple chapel building there, thus founding 'The People's Chapel'.
The chapel was highly radical, democratic and characterized by a biblical-simplicity which was lacking in many other churches. This democratic radicalism was enshrined by the establishment of four key guiding principles:
There would be no pew rents or allotted seats
There would be no collections
There would be no minister
There would be no nomination of leaders
During the eighteenth and nineteenth centuries, and in some instances into the twentieth, pew rents were a common way for churches across denominations to raise money. Persons with financial means could rent a specific seat, or family pew, in the form of a quarterly payment. Often churches had sliding scales with higher prices for the more expensive seats, lower prices for less desirable seating, and 'free seats' for those unable to afford quarterly payments. This divisive method, effectively sorting congregational members into first, second or even third-class Christians, appalled those who formed the People's Chapel. When adopting their bold seating policy, surely the charter members must have considered the biblical account of the Lord expelling the money changers from the temple. Nowadays we take for granted the freedom to sit anywhere in a church building, yet we should not forget that there was a time when this freedom could not be enjoyed by a great number of Christians.
The second of The People's Chapel's radical principles also related to finance. Instead of passing a collection plate around they opted for the installation of small free-will donation boxes near the church's entrance/exit. The adoption of this radical departure from the norm continued the Chapel's theme of being a radical and welcoming refuge for the poor and needy. The passing around of a collection plate could prove very embarrassing for those who had nothing, or very small amount, to give. The widow's offering in Mark 12:41-44 is a touching reminder of the beauty and generosity of true free-will giving, contrasted with the 'duty' giving of the traditional plate collection.
A third departure from the ordinary was found in the radical decision to forgo the employment of a formal minister. This decision derived from the founders' conclusion that the first preachers of the Gospel were uneducated, ordinary men, so why should they be any different?
If the early church could be built on the efforts of the uneducated, why not a nineteenth century church too? Members of The People's Church desired to follow this tradition and apply it to their new church. Rather than insulting or belittling the office of a minister, or the calling which led persons to serve the Lord in a professional manner, the congregation felt that the importance of the formal ministerial calling had been over emphasized and exaggerated. Preaching responsibilities were, and still are, fulfilled by gifted church members and visiting preachers. (The Chapel, however, did briefly experiment with having a full-time minister in the 1960s.)
Closely linked to the Chapel's decision not to have a minister was its decision not to have nominations for leadership positions. Whilst nineteenth century Baptist churches, as do Baptist churches of the present, practiced democracy as one of their key characteristics, forsaking formal leadership positions was a highly radical move. Instead of using a process of nominations followed by elections, The People's Chapel circulated a list of all members on a voting paper each year, thereby giving each member the opportunity to be elected to the small committee of Elders selected each year to handle the Chapel's business matters.
The People's Chapel was an ultra-democratic experiment in Baptist church governance. Its establishment and guiding principles also expressed a heartfelt desire to reach out to the poor and marginalised in society. Some may view it as a well-meaning and rather idealistic enterprise, but its founders were clear in what they wanted to achieve – a chapel run by, and run for, the ordinary people of Birmingham. The fact that the Chapel is still in existence today (despite its building being destroyed by fire in 1886 and the Birmingham City Council's compulsory purchasing of replacement buildings in the 1960s) shows a remarkable resilience and commitment to the church's founding principles and to the Gospel.
Bibliography
Betteridge, A. (2010) Deep Roots, Living Branches. A History of Baptists in the English Western Midlands. Leicester: Matador
Finnemore, W. (1933) Address delivered by William Finnemore in 1933 at the
85th Anniversary of the founding of the People's Chapel. Birmingham: The People's Chapel Langley, A. (1939) Birmingham Baptists – Past and Present. London: Kinsgate
____________________________________________________________________
____________________________________________________________________
DATES AND EVENTS
Upcoming events of interest to Baptists
October 24, 2013 — Annual Alabama Cooperative Baptist Fellowship Fall Gathering, Baptist Church of the Covenant, Birmingham. More information.
November 3-4, 2013 — Annual Cooperative Baptist Fellowship of Georgia Fall General Assembly, First Baptist Church, Augusta. More information.
November 14-16, 2013 – Judson Conference 2013, a joint conference sponsored by the American Baptist Historical Society and McAfee School of Theology. More information.
March 28-29 2014 — Annual Cooperative Baptist Fellowship of North Carolina General Assembly, First Baptist Church, Greensboro. More information.
June 4-6, 2014 — Annual Baptist History & Heritage Society conference, Sioux Falls, South Dakota. Hosted by Sioux Falls Seminary. Theme: "Exploring the 'Other' Baptists." More information.
June 23-27, 2014 — Annual national Cooperative Baptist Fellowship General Assembly, Atlanta, Georgia. More information.