An Electronic Baptist Journal Bridging Yesterday and Today
[Vol. 12, No. 9]
Editor: Dr. Bruce T. Gourley, executive director, Baptist History & Heritage Society
The Baptist Studies Bulletin (BSB) is a free online journal produced by the Baptist History & Heritage Society (BH&HS) and offering scholarly analysis, informed editorials, book reviews, and special features for subscribers. You may access previous issues to or subscribe or unsubscribe from the BSB. Republishing of articles is allowed, but please provide credit and a link back to the Baptist Studies Bulletin.
If you find the Baptist Studies Bulletin useful, please consider joining the Baptist History & Heritage Society and/or donating to the Society.
…

TABLE OF CONTENTS
"The Baptist Calling"
Beyond Belief (An Introduction)
by Bruce T. Gourley
"Frank Impressions"
Theological Method: Give it a Spin (Part Two)
by Richard F. Wilson
"Reflections on Just War Theory"
by Aaron Weaver
"Tremont Temple Baptist Church Celebrates the 150th Anniversary of the Emancipation Proclamation"
by Denton Lotz

"Featured Events and Conferences"
A Weekend with Bruce Gourley / Atlanta (October 12-13, 2013)
The Judsons: Celebrating 200 Years of Mission / Atlanta (November 14-16, 2013)
The Annual Conference of the BH&HS and ALABI / Sioux Falls, SD (June 4-6, 2014)

Calender of Events
Baptist History and Heritage Month and more

____________________________________________________________________
THE BAPTIST CALLING
Beyond Belief (An Introduction)
by Bruce T. Gourley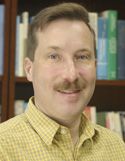 "What do you do?" It is a question all of us have fielded multiple times, often from a new acquaintance who is seeking to get a handle on who we are. The initial reply typically points the inquirer to one's professional occupation or job title, perhaps involving a brief description of one's work. Sometimes the answer solicits no further queries, while at other times the questioner prods his or her subject to further unpack the brief response, a foray into which the one quizzed may or may not wish to journey too deeply at that moment in time.
I oftentimes listen with interest (and/or amusement) to how such conversations unfold in the (ever more cramped) confines of an airplane. Some persons are quite reluctant to reveal much about themselves to their seat mate, while others wax at length about their jobs with seemingly no inhibitions (sometimes to the dismay of those seated nearby).
Although personal identity is often equated with the activity by which one earns financial income, what we do is really a much broader dynamic. Faith is vocational for both professional clergy and active laypersons. Whether clergy or laity, how do you talk about what you do as a Baptist? Communicating who we (as a faith group) are to strangers is enough of a challenge in our 21st century world; explaining what we do requires digging a little deeper.
In addition, younger generations in our contemporary Western world value action over rhetorical principles. Beliefs and identity in the abstract are fine, but what do we do as Baptists?
Where to start? Historically, Baptists are a people of action. At a time when Christians were typically defined by doctrinal statements that mandated identity and beliefs, early Baptists were known more for what they did, public actions that were daring, heretical and often endangered their very lives. They defied kings and religious authorities by fighting for freedom of conscience and religious liberty for all persons, and by resisting church state entanglement. They formed communities on the basis of voluntary public confessions of faith and believer's baptism. They championed the dignity of the lowly and despised. They devoted themselves to redeeming the world as representatives of a Christ of love, rather than as purveyors of creeds enforced by synods, law and sword.
The actions of the early Baptists oftentimes evoked strong reactions from civil and ecclesial authorities: beatings, whippings, jailings, stonings, waterboarding, confiscation of lands, forced removal of children from their homes, and many other forms of persecution were deployed in efforts to thwart and silence the Baptist witness. And yet these brave Baptists continued living out their faith, willingly accepting the persecution brought about by their actions.
In the Western world, the days of Baptist persecution are long past; our pluralistic society and secular government welcomes and tolerates a multiplicity of religious beliefs and behavior. In some other nations of the world, however, the living out of one's Baptist faith is an invitation to persecution from governments and state churches. And yet Baptists around the world, despite varied circumstances, broadly share some general commonalities in terms of what they do, from generation to generation having generally lived and acted in certain ways that cut across theological variety, ecclesial differences and geographical boundaries to publicly define a diverse faith group that harbors an elasticity of beliefs.
In answering the question of what do we do as Baptists, in the following months I'll explore the Baptist "calling," a word and concept–often under-emphasized in contemporary congregational settings–that focuses on the living out of one's faith convictions. I hope you'll join me in exploring a calling beyond belief.
____________________________________________________________________
FRANK IMPRESSIONS
Theological Method: Give it a Spin (Part Two)
by Richard F. Wilson
Dr. Rick Wilson is a teaching theologian at Mercer University, where he is chair of the Roberts Department of Christianity. Rick also is the current chair of the Commission on Christian Ethics of the Baptist World Alliance, and a member of the First Baptist Church of Christ at Macon, Georgia, where he has served as a deacon and a Sunday School teacher. His passions include the post-war recovery of Liberia, creative cooking, and the mysteries of professional baseball.

Last month this column was a bit of confession that ended with a promise. I confessed my unwitting trajectory from Enlightenment rigidity in matters of theological method, especially the attempt to compartmentalize the so-called "sources of theology" into the Wesleyan Quadrilateral (WQ) of "scripture, reason, tradition, and experience," toward a more nearly dynamic articulation of sources that underscores how such sources are
multivalent. I suggested that rather than distinct—dare we say "discrete"?—sources, there are, instead different contexts in which all sources are pondered.
My alternative to the WQ is to identify the "complex matter of a lively mind (cognitive), a lively tradition (corporate), and a lively experience (charismatic)" that constantly are informed by and are informing theological reflection, speech, and applications.
The promise, then, was a bold (or foolish) attempt to take up one of these lively contexts each month with the hope of clarifying my claim that all sources used in theological reflection, speech, and applications are multivalent.
Since I refuse to rank the WQ and prefer to see the dynamism of contextual integration, I had no option but to spin my teaching tool to see which context—corporate, charismatic, or cognitive—would occupy my writing this month.
Whirrr. Click, click, click. And, the starting point this month is: Corporate context of a lively tradition.
A curious thing happened on the way to the Reformation. Luther—in his zeal to put distance between his (no doubt, "his" will show up, again, next month or the month after) readings of the Bible and the contemporary practices in the Church of Rome—foisted upon subsequent generations a false dichotomy of Scripture and Tradition.
Luther was enmeshed in a tradition that could be traced back to Augustine. Luther, too, was in dialogue with an a-borning tradition of humanism (I'm thinking of Erasmus and his role in the recovery of the value of the traditional contexts of philology as a reasoned way to approach the Bible in the contexts of multiple, yet complementary, versions of the Christian Tradition).
Borrowing language from Stone and Duke (How to Think Theologically, third edition), Luther had an "embedded theology," i.e., a corporate theology, that served him well as he took into consideration his experiences (remember "charismatic") and his reflection (remember "cognitive") that let him toward a "deliberative theology" that, as it turned out, shifted the balance of the history of theology.
Luther of the monastery and Luther of Reformation both were Augustinian. Even after Worms, Luther thought (read: Cognitive) and worshiped (read, at least: Charismatic) as a monk, albeit out of the protective confines of the monastery.
The Corporate context(s) of theological reflection, speech, and applications are multivalent.
His community guided him and, indeed, fueled his cognitive dissent and his charismatic renewal.
Whirrr. Click, click, click. The Corporate is in a dance with the Cognitive and the Charismatic.
All theologians, be they professional, clerical, lay, or popular are in a dance with one or more traditions. The question, to pursue the dance metaphor, is who leads whom? Who leads is a question of context, and context matters. Luther becomes a dual example of the shaping influence of traditions and how traditions are shaped. From monastery to manse, Luther's Corporate context(s) provided both the impetus for theological deliberation and a haven for liturgical expressions of his communities and traditions.
Amen.
___________________________________________________________________
REFLECTIONS ON BAPTISTS AND CULTURE
Just War Theory
by Aaron Weaver

Dr. Aaron Weaver is Communications Manager for the Cooperative Baptist Fellowship.  Weaver blogs at The Big Daddy Weave and is the author of James M. Dunn and Soul Freedom (Smyth & Helwys, 2011).
Just War Theory. What's it good for?
With war in Syria possibly in the immediate future, this is the question that I've been asking myself lately.
Many Christian ethicists must believe Just War Theory is, indeed, good for something. Christian Post recently ran an article titled "Would US Intervention in Syria Be a Just War?" Both Jim Wallis, president and founder of Sojourners, and Mark Tooley, president of the Institute on Religion and Democracy, a conservative think tank, answered with an adamant "No."
Numerous Catholic leaders have spoken out too, declaring that U.S. military action in Syria does not satisfy the criteria of Just War Theory. Several Baptist ethicists have also weighed in.
Russell Moore, the newly-inaugurated president of the Southern Baptist Convention's Ethics & Religious Liberty Commission, told Jonathan Merritt of Religion News Service: "The first principle of a just war, that of a just cause, has been met in this case. Assad's regime is lawless and tyrannical, and rightly provokes international outrage. That said, there are other principles missing here, both to justify action morally and to justify it prudentially….Saving national credibility is important but it does not make a war just."
Daniel Heimbach, senior professor of Christian ethics at Southeastern Baptist Theological Seminary in Wake Forest, N.C., actually disagrees with Moore. He does not feel that the first principle of just cause has been met. "I see here no legitimately interpreted just cause sufficient to justify the United States going to war with Syria merely because parties in a civil war are doing bad things to each other," Heimbach said.
Since the Iraq War, I have grown increasingly skeptical of the value of Just War Theory. While I find immense worth in the principles laid out in the theory itself—just cause, just authority, last resort, just intent, probability of success, proportionality of cost, just means, clear announcement—I don't see the usefulness of Just War Theory as an ethical creed to test whether military action in a specific situation is morally acceptable.
I can't name a war in my lifetime—30 years—in which prominent Christian leaders have not publicly utilized Just War Theory to reach polar opposite conclusions. When the U.S. and NATO began its bombing campaign that launched the Kosovo War, Richard Land, then president of the SBC's Ethics & Religious Liberty Commission, invoked Just War Theory to support military action, just as he had done during the Persian Gulf War almost a decade prior. "I believe this is clearly a situation where just-war doctrine is met. This is a last resort," Land said.
But, some Baptists did not agree including leaders of the Baptist World Alliance (BWA). BWA General Secretary Denton Lotz released a statement expressing hope that his fellow Christians would "make a strong statement to the world that only in Jesus Christ can the world find peace. We worship him who said that they who use the sword shall perish by the sword. We are called upon to be peacemakers. Therefore, of course, we want the bombing to cease, for refugees to return, for an end to violence and ethnic cleansing."
Notable Christian voices once again applied Just War Theory differently during the Iraq War or "Operation Iraqi Freedom." While Parham outlined how the pre-emptive war did not meet just war criteria, Land and other Christian conservatives did the exact opposite. The "Land Letter" articulating support for the war using Just War Theory was signed by Bill Bright, D. James Kennedy, Charles Colson and of course, Richard Land. That letter did much to help give moral legitimacy to the 2003 invasion.
And more recently, moderate and liberal Protestants have differed on military action during the Obama presidency. In 2011, Parham argued that President Obama "bypassed the time-honored rules of just war" in attacking Libya. Yet, Susan Brooks Thistlethwaite, professor of theology at Chicago Theological Seminary, contended that the attack on Libya was indeed just according to the international security and human rights norm known as "Responsibility to Protect."
Given the varied interpretations and applications of Just War Theory, why should I, as a Baptist who cares deeply about social justice and Christian ethics, cling to a theory that seems to have lost its usefulness? How does Just War Theory really remain "time-honored"? From my vantage point, it seems that Just War Theory has been sorely dishonored.
Perhaps it's time for more Christian ethicists to start invoking a set of criteria and utilizing it less as a rigid test, in which a perfect score is required, and more as a set of moral principles to help guide us through the complexities of the age we live in.
____________________________________________________________________
TREMONT TEMPLE BAPTIST CHURCH CELEBRATES THE 150TH ANNIVERSARY OF THE EMANCIPATION PROCLAMATION
by Denton Lotz

Dr. Denton Lotz is pastor of the historic Tremont Temple Baptist Church of Boston, former General Secretary of the Baptist World Alliance, and a former American Baptist missionary to Eastern Europe.
On January 1, 1863 hundreds of blacks and whites were gathered at the historic Tremont Temple Baptist Church in Boston waiting to celebrate the arrival of the newly signed Emancipation Proclamation by President Abraham Lincoln. Tremont Temple had begun in 1839 as a church committed to racial equality and opposed to slavery. No slaveholder could be a member. Leading abolitionists often attended worship here, including Frederick Douglas and William Lloyd Garrison. Lincoln had in fact spoken here in 1849. Tremont Temple had defied Federal law and refused to return runaway slaves. They were hid in the choir loft.
Therefore, it was natural in 1863 that Baptists and other Christians gathered at Tremont Temple to celebrate the first reading of the Emancipation Proclamation. There was excitement as the people waited for the Proclamation to be sent by telegraph from Washington. Frederick Douglas wrote of this anticipation. There was anxiety and joy as they waited. Eight o'clock in the evening, nine o'clock, and ten o'clock…still no word from Washington. Then at eleven o'clock the word came: "It is on the wires. It is on the wires."
Frederick Douglas wrote, "The effect of this announcement was startling beyond description, and the scene was wild and grand. Joy and gladness exhausted all forms of expression, from shouts of praise to sobs and tears. My old friend Rue, a colored preacher….led all voices in the anthem, 'Sound the loud timbrel o'er Egypt's dark sea, Jehovah hath triumphed, his people are free."    The celebrating continued until midnight, and then the congregation marched to 12th Baptist Church where the celebration continued until dawn.
We are grateful to Dr. Bruce Gourley for his article, "Baptists and the American Civil War," in the January, 2013 issue of Baptist Today which alerted us to this celebration 150 years ago in Tremont Temple. Immediately our people said that indeed they wanted to celebrate this 150th anniversary by holding a "Freedom through Faith Gospel Concert."  On Sunday, September 22, 2013 that is exactly what happened. Again, hundreds crowded Tremont Temple to celebrate the Emancipation Proclamation.
Led by the Tremont Temple Baptist Church Choir and Praise Band, Gospel Choirs from many churches in Boston participated.  Gospel music sounded throughout the great halls and into the streets.  The actor, singer and preacher, Clifton Davis was the host. He read with great emotion passages from the Emancipation Proclamation and from Fredrick Douglas' account of these events.
It was a wonderful and blessed event. Tremont Temple prides itself in being the first integrated church in America. We continue that tradition in the name of the great Liberator, Jesus Christ.  Our moderator is an African American woman from Louisiana, Chelsa Bailey, who also led the Praise Band.
Dr. Michael Haynes, Pastor Emeritus of 12th Street Baptist Church, led the assembly with an opening prayer thanking God for sending His Son to liberate us from sin and from the evils of this world. What a joy when we all sang, "Mine eyes have seen the glory of the coming of the Lord, He is trampling out the vintage where the grapes of wrath are stored….As He died to make men holy, let us live to make men free, While God is marching on."  Indeed we can sing with Christians worldwide, "Glory Hallelujah!"
____________________________________________________________________
FEATURED EVENTS AND CONFERENCES
Weekend with Bruce Gourley at Northside Drive Baptist Church, Atlanta

October 12-13, 2013
Topics:
"Correcting the Modern Baptist Image"
"Modern Role and Relevancy of Denominations and Baptists"
"Our Baptist Heritage and Extraordinary Baptists"
The public is invited. Reservations are required for Saturday evening.
Click here for more information.
The Judsons: Celebrating 200 Years of Missions —McAfee School of Theology, Atlanta

November 14-16,  2013

McAfee School of Theology, in collaboration with the American Baptist Historical Society, the Baptist History and Heritage Society, Baptist Women in Ministry and the Cooperative Baptist Fellowship, will host "The Judsons: Celebrating 200 Years of Baptist Missions, Learning from the Past and Looking to the Future."
Sessions will focus on the work and ministries of the Judsons, and breakout sessions will highlight current missional work being done by Baptists in the areas of education, sex trafficking, literacy, and more. Speakers at the conference include Duane and Marcia Binkley, Virginia Holmstrom, Bill Leonard, Molly Marshall, Rob Nash, Suzii Paynter, Pam Smoot, and Graham Walker.
Register now for this exciting conference.

2014 Annual Meeting of the BH&HS and the Association of Librarians and Archivists of Baptist Institutions
Sioux Falls, South Dakota / June 4-6, 2014
Theme: "Exploring the 'Other' Baptists"

Can you name this city?
– It is the center of the credit card business
– Has grown 25% in population in the last decade
– Almost 100 different languages could be heard on its streets
If you answered, Sioux Falls, SD, you would be correct. Plan now to experience this vibrant city by adding the Baptist History and Heritage Society annual meeting, June 4-6, 2014, to your calendar. The conference will be hosted by Sioux Falls Seminary and the University of Sioux Falls.
Call for Papers
The Baptist History and Heritage Society (BH&HS) and the Association of Librarians and Archivists at Baptist Institutions (ALABI) invites submissions of breakout papers for their jointly-held annual 2014 conference to be held June 4-6 in Sioux Falls, South Dakota. This is an open invitation for paper proposals and presentations.
The conference theme is "Exploring the 'Other' Baptists," a reference to the diversity of the Baptist family. The BH&HS and ALABI are seeking papers focusing on smaller and regional Baptist groups and their adherents (individually or congregationally), in addition to larger Baptist bodies. In addition, the "exploring" motif invites presenters to approach the subject matter from either the historians' perspective or that of the archivist or librarian.
Historians are invited to submit paper proposals to BH&HS executive director Bruce Gourley. Paper proposals should be 500 words or less in length, relate to the theme of the conference, and include a brief CV. Proposals may be submitted in the body of an email, or as an attached Word document. Submitted proposals will undergo an approval process.
Archivists and librarians may contact ALABI president Taffey Hall to reserve a time slot for a presentation.
All breakout speakers will be allotted 20 minutes for papers and presentations.
The deadline for submissions to either Bruce or Taffey is December 19, 2013.
Click here for more information.
___________________________________________________________________
CALENDER OF EVENTS
Upcoming events of interest to Baptists
October is Baptist History and Heritage Month. The BH&HS has resources to assist your church in celebrating our common Baptist heritage. Click here for more information.
October 12-13, 2013 — A weekend with Bruce Gourley at Northside Drive Baptist Church, Atlanta. More information.
October 24, 2013 — Annual Alabama Cooperative Baptist Fellowship Fall Gathering, Baptist Church of the Covenant, Birmingham. More information.
November 3-4, 2013 — Annual Cooperative Baptist Fellowship of Georgia Fall General Assembly, First Baptist Church, Augusta. More information.
November 14-16, 2013 – Judson Conference 2013, a joint conference sponsored by the American Baptist Historical Society and McAfee School of Theology. More information.
March 28-29 2014 — Annual Cooperative Baptist Fellowship of North Carolina General Assembly, First Baptist Church, Greensboro. More information.
June 4-6, 2014 — Annual Baptist History & Heritage Society conference, Sioux Falls, South Dakota. Hosted by Sioux Falls Seminary. Theme: "Exploring the 'Other' Baptists." More information.
June 23-27, 2014 — Annual national Cooperative Baptist Fellowship General Assembly, Atlanta, Georgia. More information.