An Electronic Baptist Journal Bridging Yesterday and Today
[Vol. 12, No. 10]
Editor: Bruce T. Gourley, executive director, Baptist History and Heritage Society
The Baptist Studies Bulletin (BSB) is a free online journal produced by the Baptist History and Heritage Society (BH&HS) and offering scholarly analysis, informed editorials, book reviews, and special features for subscribers. You may access previous issues to or subscribe or unsubscribe from the BSB. Republishing of articles is allowed, but please provide credit and a link back to the Baptist Studies Bulletin.
If you find the Baptist Studies Bulletin useful, please consider joining the Baptist History and Heritage Society and/or donating to the Society.
TABLE OF CONTENTS
"The Baptist Calling"
Part Two: Fighting for Freedom for All Persons
by Bruce T. Gourley
"Frank Impressions"
Theological Method: Give it a Spin (Part Three)
by Richard F. Wilson
"Reflections on the Life and Legacy of Archibald G. Brown (1844-1922)"
by Ian McDonald
Baptist History and Heritage Society Notes
____________________________________________________________________
THE BAPTIST CALLING
Part Two: Fighting for Freedom for All Persons
by Bruce T. Gourley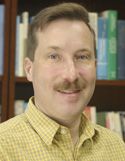 This is a series focused on how Baptists are called to live out their faith. Click here for the introduction to this series, entitled "Beyond Belief".
The depths of the convictions of the Baptist calling can be found in Newgate Prison in 1612. Newgate was the Alcatraz of its day, a forbidding place of inevitable death for many unfortunate enough to be sentenced to its dark, dank confines. Home to England's most notorious criminals, Newgate–opened in the 12th century and rebuilt several times–had a notoriety second to none. It was, in short, the largest and nastiest of the 150 or so London prisons of the era.
Into this hellhole, King James I–the very king who changed the course of Christian history in 1611 with the publication of the Authorized Bible, commonly known as the King James Bible–condemned one of the most dangerous criminals in his empire. The prisoner's misdeed, however, was neither that of murder nor theft. Rather, for the crime of freedom Thomas Helwys, he of a well-connected and well-to-do family, had been cast into Newgate. Yet not just any freedom. Helwy's crime, arising from his faith in Christ and the biblical New Testament, was demanding that the king grant liberty of conscience not merely to him, but to everyone in the kingdom. The co-founder of the Baptist faith, in short, was imprisoned for advocating for freedom of conscience for all people, including persons of other faiths and no faith.
For the early Baptists, an individual's conscience was from God, and thus sacred. Writing on behalf of the first Baptist congregation, which he then led, Helwys had made the Baptist community's convictions clear in a book he published earlier in 1612–A Short Declaration of the Mystery of Iniquity–in which he demanded freedom of conscience for all: "For we do freely profess that our lord the king has no more power over their [Roman Catholics'] consciences than over ours, and that is none at all. For our lord the king is but an earthly king, and he has no authority as a king but in earthly causes. And if the king's people be obedient and true subjects, obeying all human laws made by the king, our lord the king can require no more. For men's religion to God is between God and themselves. The king shall not answer for it. Neither may the king be judge between God and man. Let them be heretics, Turks, Jews, or whatsoever, it appertains not to the earthly power to punish them in the least measure. This is made evident to our lord the king by the scriptures."
Treasonous though Helwys' published words were, he further acted upon his convictions by sending a copy of the book to James, complete with a personally-written reprimand of the king. "The King," Helwys said, "is a mortal man, and not God, therefore he hath no power over the mortal soul of his subjects to make laws and ordinances for them and to set spiritual Lords over them."
For his treason, James immediately had Helwys thrown into Newgate Prison, from which he did not emerge alive, his death occurring about the year 1616.
Helwy's treason has been the hallmark calling of the Baptist faith ever since: Baptists have publicly been known as champions of freedom of conscience and religious liberty for all persons, no matter the cost. And the cost has been great: in their 404 years of existence, Baptists numbering in the tens–and perhaps hundreds–of thousands have been persecuted by Christian, Muslim and other religious state authorities for their advocacy of freedom for all.
In the United States, the 1791 addition of the First Amendment to the United States Constitution, granting religious liberty to all and separating church from state, ended the persecution of American Baptists and marked a high point in the Baptist calling, even as Baptists' freedom work on behalf of all persons continued.
For Baptists faithful to their heritage, freedom of conscience for everyone trumps kings, political parties, ecclesiastical authorities and religious creeds. This calling yet continues in the 21st century, a contemporary task facing challenging headwinds old and new. Theocracies remain in today's world. Religious liberty is unknown or limited in many nations. Religious persecution is a daily reality for hundreds of millions of persons. Governments, churches and creeds disallow freedom of conscience to billions. And even in America, many evangelical Christians insist on using the power of government to force their religious beliefs upon others.
Of the latter, too many Baptists, disconnected from the calling of their faith heritage, are among the tens of millions of majoritarian evangelicals redefining religious liberty in order to privilege their beliefs over the consciouses of persons of other faiths or no faith.
What are Baptists who are true to their faith heritage called to do in today's world? As did Helwys, we are called to fight for freedom of conscience and religious liberty for all, rather than merely for ourselves. The "other" of whom we are to be advocates includes heretics and Muslims, as our early faith forebears insisted. (Lest we dismiss advocating for Muslims because some Muslims are terrorists, let us not forget that for generations many white Baptists terrorized African Americans through beatings, whippings, lynchings, bombings and other violent and murderous acts). Our freedom calling remains dangerous even in America. While we may not face imprisonment, spending our energies standing up for the rights of the "other" may lead to public condemnation by persons from within our own Baptist faith family who scorn our common faith heritage of freedom for all.
Yet freedom work is merely the starting point of the Baptist calling that demands action on our part. Beginning with freedom of conscience and religious liberty for all persons, the Baptist calling compels us to live in community, strive for human equality, and work for the redemption of the world.
Next month — The Baptist Calling: Living in Community
____________________________________________________________________
FRANK IMPRESSIONS
Theological Method: Give it a Spin (Part Three)
By Richard F. Wilson

Rick Wilson is a teaching theologian at Mercer University, where he is chair of the Roberts Department of Christianity. Rick also is the current chair of the Commission on Christian Ethics of the Baptist World Alliance, and a member of the First Baptist Church of Christ at Macon, Georgia, where he has served as a deacon and a Sunday School teacher. His passions include the post-war recovery of Liberia, creative cooking, and the mysteries of professional baseball.

Last month this column was a continuation of the August column  making good on a promise. Over two months I confessed my unwitting trajectory from Enlightenment rigidity in matters of theological method, especially the attempt to compartmentalize the so-called "sources of theology" into the Wesleyan Quadrilateral (WQ) of "scripture, reason, tradition, and experience," toward a more nearly dynamic articulation of sources that underscores
how such sources are multivalent. I suggested that rather than distinct sources, there are, instead different contexts in which all sources are pondered.
My alternative to the WQ is to identify the "complex matter of a lively mind (cognitive), a lively tradition (corporate), and a lively experience (charismatic)" that constantly are informed by and are informing theological reflection, speech, and applications.
The continuing promise, then, is a bold attempt to take up one of these lively contexts each month with the hope of clarifying my claim that all sources used in theological reflection, speech, and applications are multivalent.
Since I refuse to rank the WQ and prefer to see the dynamism of contextual integration, I had no option but to spin my teaching tool to see which context—corporate, charismatic, or cognitive—would occupy my writing this month.
Whirrr. Click, click, click. And, the starting point this month is: Cognitive context of a lively tradition and a lively experience.
In 1521 Martin Luther made his way to Worms to respond to the bull of excommunication Pope Leo X levied against him.
Arguably, it was at Worms that modern theology was born. Let's be clear: Luther was a mediaeval monk who came under the influence of the power of reason. I'm not sure that Luther would have said as much, but history supports the claim.
Philology is a reasoned (read: cognitive) enterprise. When Luther developed facility with Hebrew and Greek he unwittingly made the shift from the traditions rooted in the Latin rendering of scripture to a more deliberative and more reflective engagement of the original languages of sacred scripture.
And, as an aside, Luther single-handedly transformed the German language into a modern language through his translation of the ancient Hebrew and Greek texts into a vernacular. Luther's translation—in 1534—preceded the English language equivalent—the King James Bible of 1611—by close to a century. For my money, Luther's German was truer to the original languages than the English KJV, which relied too heavily
upon the flawed Latin translations of Jerome and the subsequent tinkering of late medieval scholars. Both Luther's translation and the KJV shaped a modern language, but with different theological influences.
His shift, however, was not merely rooted in reason, but, for the day, it demonstrated that reason (read: cognitive) was a shaping source for theological construction.
Luther famously claimed at Worms:
"Your Imperial Majesty and Your Lordships demand a simple answer. Here it is, plain and unvarnished. Unless I am convinced of error by the testimony of Scripture or (since I put no trust in the unsupported authority of Pope or councils, since it is plain that they have often erred and often contradicted themselves) by manifest reasoning, I stand convicted by the Scriptures to which I have appealed, and my conscience is taken captive by God's word, I cannot and will not recant anything, for to act against our conscience is neither safe for us, nor open to us."
Luther's defense is wildly multivalent! He honors "Scripture . . . by manifest reasoning" over an uncritical embrace of tradition, i.e., "the unsupported authority of Pope or councils." At the same time, Luther anticipates the charismatic (read: experience) by his references to "conscience" that he claims "is taken captive by God's word."
Whirrr. Click, click, click.
So, the dance continues. Cognitive. Corporate. Charismatic.
___________________________________________________________________
REFLECTIONS ON THE LIFE AND LEGACY OF ARCHIBALD G. BROWN (1844-1922)
By Ian McDonald

Ian McDonald is the Research Officer in the Faculty of Technology, Engineering & the Environment at Birmingham City University in the UK. He is a member of the UK Baptist Historical Society, Strict Baptist Historical Society and Chapels Society. He is an active member of City Church, Birmingham.
I have recently finished writing a book review of Archibald G. Brown – Spurgeon's Successor by Iain H. Murray for the Southern Baptist Theological Seminary's journal The Andrew Fuller Review. Before reading the book, remarkably the first full biography of the subject published since his death in 19221, I had very little knowledge of the man, his life and achievements. I was aware of his name and that he had a connection with the Metropolitan Tabernacle, but the extent of my knowledge ended there.
Brown has largely been overlooked in the pages of Baptist history. Simply being known as "someone who pastored the same church as Spurgeon" is an entirely unfair epitaph for a man whose commitment to preaching the Gospel was unquestionable, and who pastored the lesser known East London Tabernacle for twenty-nine years (twenty-six years more than he pastored the Metropolitan Tabernacle) and saw it experience great growth.
Archibald G. Brown came to Christ after being directed to hear a lay Church of England lay preacher, Arthur Blackwood.4 Following his conversion, the young Brown was 'on fire' for Christ and enrolled at the Pastors' College at the Metropolitan Tabernacle under the watchful eye of C.H. Spurgeon, who had known the young Brown from an early age due to a family connection with the Tabernacle.
While closely associated with Spurgeon, Brown was very much his own man, leaving a personal legacy which deserves to be better known. It is grossly unfair on the man for him to be solely remembered as someone who succeeded Spurgeon at the Metropolitan Tabernacle – a fact which is only partly true as he was not even the great man's immediate successor.
The East London Tabernacle, at which he spent the majority of his pastoral career, was blessed with great numerical growth under his careful pastoring and leadership. Not only did the church grow in size, but it developed greater links with its local community, introducing orphanages and soup kitchens. Growth forced the church to move to a larger building. Many churches experiencing radical demographic change in the past century have closed, yet the fact that East London Tabernacle still exists and its Sunday services are attended by sizeable congregations5 must be partly attributed to Brown and all the work he did during his time in East London. Brown was unwavering in his preaching of the Gospel and in his commitment to the people of East London. The church's website still speaks in glowing terms of its most illustrious pastor6 and it was he who built the firm foundations for the church and for its on-going ministry in multi-cultural East London.
A second key element of Brown's life and legacy was the internationalism of his later life, expressed in his commitment to preaching the Gospel and developing Baptist churches overseas. After his retirement from full-time pastoral ministry in England, much of his time was spent as a globe-trotting preacher and provider of support and/or pulpit supply to Baptist causes, particularly in South Africa and Australia. During one visit he actually preached at all the Baptist churches in South Africa!7 After a highly successful pastoral career Brown could have been forgiven for wanting to enjoy a quiet retirement, but this was not the case. When he died, his death was reported worldwide, including in the New York Times where he was described as a "…widely known Baptist clergyman",8 underlining his international standing. His commitment to furthering the Baptist cause abroad was unstinting and forms a key part of his legacy.
Brown must also be remembered for his steadfastness to the Gospel and to its preaching. He was a key ally of Spurgeon during the Downgrade crisis. Nonetheless, he retained cordial relations with many with whom he did not entirely agree, including many in the Baptist Union of Great Britain which both he and Spurgeon (and the churches they pastored) broke with during the crisis. As Paul urged the Ephesians, he spoke "…the truth in love",9 whilst not flinching from preaching the Gospel and from pleading with sinners to repent at every available opportunity. He preached "in season and out of season."10 Brown's faith was strong, but it was not a faith which had never seen troubles and hardship – he was married four times and all four wives died during wedlock. Despite such trying circumstances, he remained faithful to his Saviour.
Despite being overshadowed by Spurgeon due to his close relationship with and proximity to the great preacher, Archibald G. Brown is a Baptist who deserves more than a mere footnote in history. If Brown had lived and worked in a different city then perhaps he would have been remembered more in his own right.
Notes
1 Iain H. Murray, Archibald G. Brown (Edinburgh; Banner of Truth, 2011), p.xi
2 Arnold Dallimore, Spurgeon – A New Biography (Edinburgh; Banner of Truth, 1985), pp.234 & 236
3 Dallimore, Spurgeon – A New Biography, p.240
4 Murray, Archibald G. Brown, p.14
5 ELT Baptist Church (n.d.), 'Our History', Accessed 14 September 2013
6 ELT Baptist Church, Our History, as above
7 Murray, Archibald G. Brown, p.318
8 New York Times Obituary, 4April 1922
9 Ephesians 4:15
10 2 Timothy 4:2
____________________________________________________________________
BAPTIST HISTORY AND HERITAGE SOCIETY NOTES
by Bruce T. Gourley
Paper Proposals are now being accepted for the 2014 BH&HS annual conference to be held in Sioux Falls, South Dakota, June 4-6, 2014. The theme is "Exploring the 'Other' Baptists." Sioux Falls Seminary is hosting the conference. More information on paper proposals.
The Fall 2013 edition of the BH&H Journal will begin arriving in member's postal mailboxes in November. The title of the volume is "Modern Baptists in Thought and Action." If you are not a member of the Society, join now to begin receiving the Journal, which is published three times a year.
____________________________________________________________________
CALENDAR OF EVENTS
Upcoming events of interest to Baptists
November 3-4, 2013 — Annual Cooperative Baptist Fellowship of Georgia Fall General Assembly, First Baptist Church, Augusta. More information.
November 14-16, 2013 – Judson Conference 2013, a joint conference sponsored by the American Baptist Historical Society and McAfee School of Theology. More information.
March 28-29 2014 — Annual Cooperative Baptist Fellowship of North Carolina General Assembly, First Baptist Church, Greensboro. More information.
June 4-6, 2014 — Annual Baptist History & Heritage Society conference, Sioux Falls, South Dakota. Hosted by Sioux Falls Seminary. Theme: "Exploring the 'Other' Baptists." More information.
June 23-27, 2014 — Annual national Cooperative Baptist Fellowship General Assembly, Atlanta, Georgia. More information.