An Electronic Baptist Journal Bridging Yesterday and Today
[Vol. 13, No. 3]
Editor: Bruce T. Gourley, executive director, Baptist History and Heritage Society
The Baptist Studies Bulletin (BSB) is a free online journal produced by the Baptist History and Heritage Society (BH&HS) and offering scholarly analysis, informed editorials, book reviews, and special features for subscribers. You may access previous issues to or subscribe or unsubscribe from the BSB. Republishing of articles is allowed, but please provide credit and a link back to the Baptist Studies Bulletin.
If you find the Baptist Studies Bulletin useful, please consider joining the Baptist History and Heritage Society and/or donating to the Society.
TABLE OF CONTENTS
"Congregational Self-Identity: A Survey-Based Assessment of CBF Churches"
Part One: Cooperative Baptist Fellowship Baptists as the 'Other'
by Bruce T. Gourley
"Frank Impressions"
In Search of the Christian Atom (The Third of a Series)
by Richard F. Wilson
"Sources for Baptist History, Analysis and News"
Online Reading for Baptists

2014 Annual BH&HS / ALABI Conference, Sioux Falls, South Dakota, June 4-6
Registration, Program and Lodging Information

_________________________________________________________________________________________
CONGREGATIONAL SELF-IDENTITY: A SURVEY-BASED ASSESSMENT OF CBF CHURCHES
Part One: Cooperative Baptist Fellowship Baptists as the 'Other'
by Bruce T. Gourley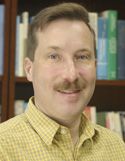 In the fall of 2013 the Baptist History and Heritage Society conducted a congregational identity survey to which individuals from 78 Cooperative Baptist Fellowship congregations in 14 states responded. The non-scientific survey asked open-ended questions, prompting responders to speak freely. This series of articles is an interpretive analysis of survey responses. 
American Christianity exists uneasily within a complex and rapidly-changing early 21st century context that is broadly characterized by entrenched political paralysis, growing economic inequality, accelerating scientific knowledge, fading religious commitments, and — hovering within, below and above all — a pervasive technological presence that empowers and sustains the daily lives of the nation's citizenry.
Christian churches in today's America face formidable challenges. 21% of Americans now say that religion is "not that important" in their lives, up 50% from 1997. According to the Pew Research Center, 32% of American adults under the age of 30 — known as "millennials" — claim no religious affiliation (and hence are often referred to as "nones"), compared to 9% of adults 65 years of age or older who are religiously unaffiliated. Over the longer term, since 1972 the percentages of both Protestants and Catholics have declined, while the ranks of "nones" have tripled.
The Cooperative Baptist Fellowship, formed in 1990, was birthed on the cusp of the acceleration of this statistical decline of religion in America. In addition, CBF churches remain heavily skewed to the geographic area of the former Confederate States of America, otherwise known as the "Bible Belt." Compare this map of the Confederacy to a map of today's Bible Belt and the current CBF church map database. The overlapping of the maps is stark. Outside the boundaries of the old Confederate / present-day Bible Belt states, CBF churches are scarce, to the point that there are several bordering states within which no CBF churches are identified in the database.
What is the broader identity of the southern region that serves as the home base of the Cooperative Baptist Fellowship?
Historically, the Bible Belt emerged from white southerner's biblical defense of female subordination and black slavery in the decades prior to the American Civil War, as documented by Christine Leigh Heyrman in Southern Cross: The Beginnings of the Bible Belt.
Politically, the states of the old Confederate / present-day Bible Belt are the stronghold of the Republican Party, most recently evidenced in the 2012 presidential election.
Economically, the old Confederate / present-day Bible Belt states are home to the majority of states with the greatest economic inequality in terms of poverty, income inequality and upward economic mobility. Not surprisingly, economic inequality is clearly correlated with ongoing racial segregation in the South.
Educationally, the states of the old Confederacy / present-day Bible Belt lag in the "knowledge economy" while leading in beliefs in biblical literalism and biblical creationism.
Collectively, the low economic and knowledge status in these southern states translates into the region harboring the lowest of human opportunity measures in terms of health, knowledge, and standard of living. The culturally/socially-conservative ideology of the dominant, virtually-whites-only Republican Party reinforces these regional patterns.
The story of the Cooperative Baptist Fellowship, in short, has unfolded within the framework of a small, progressive Baptist group whose geographic home is the region of the United States in which exists the nation's greatest religiosity, biblical literalism, political conservatism, poverty, income inequality, racial segregation, ill health and scientific illiteracy.
In respect to demographics, the progressive Cooperative Baptist Fellowship is a counter-cultural, prophetic voice crying out in a conservative bastion. Demographics make it unlikely that CBF in the near future will experience significant growth in the states of the old Confederacy / present-day Bible Belt. On the other hand, it is possible that growth will come about in the long term as ethnic diversity, and hence progressivism, grows in the South (although growing ethnic diversity may conversely serve to further magnify economic and knowledge inequalities).
Not surprisingly, approximately 90% of the congregational identity survey responses originated from within southern states. Any analysis of the results of the survey must thus be understood in the context of CBF Baptists as the "other" in their native land, an overarching theme reflected in survey responses.
The following essays in this series will examine the survey's responses, beginning with "Embodied Identity: Being Baptist in the 21st Century" in next month's edition of the Baptist Studies Bulletin.
_________________________________________________________________________________________
FRANK IMPRESSIONS
In Search of the Christian Atom (The Third of a Series)
By Richard F. Wilson

Rick Wilson is a teaching theologian who takes risks, who believes that theological reflection and confession always risks saying too little or too much about the mysteries of God in Christ. Since 1988 he has been on the faculty in The Roberts Department of Christianity at Mercer University; since 2001 he has been chair of the department. In addition to taking theological risks, Rick is at home in the company of Lucy (wife of 38 years and counting), in the kitchen, in the stands of baseball stadiums at all levels, in the beeyard, and in diverse cultures. In 2014 Rick is on loan to the Liberia Baptist Missionary and Educational Convention, serving as President of the Liberia Baptist Theological Seminary.
Arius, the heresiarch. What an impressive, if ignoble, title for an early Christian who once was a priest in Alexandria early in the fourth century.  Students of the history of the Church will recognize Alexandria as one of the two intellectual centers for emerging doctrines that vied for supremacy among Greek speaking/writing theologians in the early Church. Antioch is the other city.
Antioch was the place where Arius was shaped, but Alexandria is the place where his name was enshrined in infamy because of the fracas in Nicæa in 325, and for centuries after.
The case of Arius at Nicæa is instructive for many reasons. First, the Arianism that popular—and, sorry to say, most academic—reports bring to Arius's place in history is short-sighted and inaccurate. Second, written history—popular and most academic—has failed to acknowledge in detail that Athanasius of Alexandria, the putative opponent of Arius in 325, suffered at least as much ignominy as Arius. Both prelates endured successes and failures in ecclesiological and imperial politics. Both were banished at one time or another. Third, elaborating the second point, above, the politics of Nicæa and following were mercurial. Fourth, the legacy of Nicæa is, perhaps, the genesis of the wag's quip "Heresy is the minority opinion."
The quest for orthodoxy is too important to be surrendered to the wag's quip that suggests authentic theology can be the simple fruit of democratic action. More serious is the tendency for some to treat the terms "heresy" and "orthodoxy" as relics of an intellectual past that have enjoyed a series of revivals.
In the first column in this series, I wrote: "Like Esau and Jacob, heresy and orthodoxy grew up together. They are twins in conflict from the womb to adulthood and beyond. And, history shows, 'the elder [does] serve the younger' (Gen 25.23). Often I hear 'heresy is the mother of orthodoxy,' but I demur. They are twins born of [the same parents]. It makes no matter to me which we call 'mother' or 'father,' but the parents are well known: the early witness and confession that 'Jesus is the Christ' (or 'Jesus is Lord'), and the subsequent struggles to interpret what that means."
Of emerging heterodoxy and orthodoxy, we should note that each is shaping and is shaped by the other. In the case of Arius, Athanasius, and Nicæa, there was a Christology aborning that would take 126 years to reach a level of resolution that would warrant a claim of traditional orthodoxy. At Chalcedon in 451, the complex sentence that was begun in Nicæa finally welcomed its terminal punctuation. Let the debate continue whether it were a period, a semicolon, an exclamation point, a question mark, or an interrobang.
To put a more fine point of the above observation, Arius as heresiarch is anachronistic on two counts. First, at the time of his death in 336, Arius's excommunication had been lifted and he was awaiting Holy Communion—first from the hand of Alexander in Constantinople, and then from the hand of Athanasius in Alexandria, no less—on order of the Emperor. His opponents claimed the death was providential; his supporters claimed he had been poisoned.
The second anachronism is prelude to the larger question of the sources of orthodoxy, or, which I explored in a Baptist Studies Bulletin series entitled "Theological Method: Give it a Spin," 2013. By Nicæa, the Christian canon of scripture was not yet fully formed; Athanasius' 39th Easter Letter of 367 marks that milestone. Of the four usually-mentioned sources for theology—scripture, reason, tradition, and experience—only scripture can be said to have reached a point of closure. To reiterate, that point of closure follows Nicæa by 42 years (viz. Athanasius's letter) or 72 years (viz. the Synod of Carthage, where Athanasius's list of works in the New Testament were put in the common order recognized by but the German Protestants, who follow Luther's translation from 1545).
Since the canon had not been finally formed, any claim that Arius's position lacked biblical support is nonsense. The best one could argue is that both Arius and Athanasius relied upon traditional texts that later would be recognized as holy scripture. And, that is the case. Arius reasoned from traditional texts to defend his conviction or experience that the Son was begotten and his begetting preceded creation.
Where Arius balked was at the acceptance of new metaphysical language (homoousios) that was neither part of traditional texts nor traditional attempts to formulate doctrine. Rowan Williams, in Arius: Heresy and Tradition, rev. ed. (Eerdmans, 2001), asserts that Arius was a conservative traditionalist who was distressed by efforts to construct doctrine that strayed from what had come before. In a word, Arius chaffed under new metaphysics. Williams, who embraces Nicæa, writes: "The textbook picture of an Arian system, defended by self-conscious doctrinal dissidents, inspired by the teachings of [Arius] is the invention of Athanasius' polemic; most non-Nicenes would probably have as little likely to call themselves Arians as Nicenes were to call themselves Athanasians" (234).
From the perspective of an historical theologian, one could say that Arius's conviction that the Son was begotten before the creation was a stunning, although passive, assertion that the Church needed to spend some time reflecting upon what it would mean both to say "the first born of all creation" (Col 1:15) and "The word . . . was in the beginning with God" (John 1:1-2).
The question before us is: "Is There a Christian Atom?"
Did Arius alter the center of authentic Christianity? I say, "No." I say so because I am convinced that "by reason and scripture" Arius was faithful to reason and scripture (i.e., traditional texts) in his context of the fourth century. I concede that he stirred up a fuss that still is with the church. It has only been in the last century that Christian theologians have had the energy and insight of modern science to reassess Arius's reservations about time, eternity, and creation.
As a Baptist, I appreciate Arius's dissent in the face of a metaphysics that bred an ecclesia-centric theology under the guise of Christo-centrism that threatens an authentically God-centered theology.
_________________________________________________________________________________________
SOURCES FOR BAPTIST HISTORY, ANALYSIS AND NEWS
Online reading for Baptists

Following are a few recommended online resources that are gateways to the exploration of the Baptist past and/or offer insight into the Baptist present and future.

Baptist Studies Center for Research — This online source collection is an excellent starting point for researching Baptist history, including links to Baptist archival collections and historical organizations.
Southern Baptist Historical Library and Archives — The SBHLA houses one of the largest collections of Baptist documents in America.
American Baptist Historical Society — The ABHS also houses one of the largest collections of Baptist documents in America.
BaptistHistoryHomePage — An excellent online collection of historical documents.
Baptists and the American Civil War — This five-year digital journal offers daily accounts of Baptist life and thought during the Civil War, including documentary resources for further study.
Daily Baptist and Christian News Headlines from Baptists Today — Keep informed of what is happening in today's Baptist, and Christian, world. The national news journal Baptists Today also offers exclusive editorials, commentary and feature stories.
Associated Baptist Press — ABP offers news, commentary and editorials focused on Baptist life across America.
_________________________________________________________________________________________
2014 BH&HS / ALABI CONFERENCE, SIOUX FALLS, SOUTH DAKOTA, June 4-6
Registration, Program and Lodging Information

This year's annual, combined conference of the Baptist History and Heritage Society and the Association of Librarians and Archivists of Baptist Institutions (ALABI) is themed "Exploring the 'Other' Baptists."
The conference is sponsored by the North American Baptist Heritage Commission. The host venue of the conference is Sioux Falls Seminary in conjunction with the University of Sioux Falls.
Keynote speakers include Bill Leonard (Wake Forest University). Approximately 30 break out papers are on tap.
Online registration is now open; BH&HS members receive a discount.
Click here for more information or to register
_________________________________________________________________________________________
CALENDAR OF SELECT EVENTS
Upcoming events of interest to Baptists
March 28-29, 2014 — Annual Cooperative Baptist Fellowship of North Carolina General Assembly, First Baptist Church, Greensboro. The Baptist History and Heritage Society will be hosting a workshop and will have a display. More information.
April 1-2, 2014 — The Baptist Joint Committee for Religious Liberty's Walter B. and Kay W. Shurden Lectures on Religious Liberty and Separation of Church and State, Baylor University, Waco, Texas. Featured speaker: Michael I. Meyerson, professor of law at the University of Baltimore. More information.
June 4-6, 2014 — The annual Baptist History and Heritage Society conference, held in conjunction with the Association of Librarians and Archivists of Baptist Institutions (ALABI) and sponsored by the North American Baptist Heritage Commission will be Sioux Falls, South Dakota this year. Host: Sioux Falls Seminary. Theme: "Exploring the 'Other' Baptists." Registration is now open. More information.
June 23-27, 2014 — Annual national Cooperative Baptist Fellowship General Assembly, Atlanta, Georgia. More information.
June 28-July 7 — Biblical and historical tour of Turkey prior to the Baptist World Alliance meeting, led by Jerry Borchert, biblical scholar and author and seminary teacher. Tour the seven churches of Revelation and much more. For more information contact Church Weber at charles.weber@wheaton.edu.
July 6-12, 2014 — BWA Annual Gathering, Izmir, Turkey at the Swissotel Grand Efes Izmir. More information.
August 18-23, 2014 — Nurturing Faith Experience: Montana, sponsored by Baptists Today, Baptist History and Heritage Society, CBF of North Carolina and the Pittman Center of Gardner-Webb University. For more information contact John Pierce or Bruce Gourley.
November 6-17, 2014 — Nurturing Faith Experience: Israel, with Dr. Tony Cartledge, Old Testament scholar. A 10 day tour of the Holy Land. For more information see the March 2014 edition of Baptists Today, call 478-301-5655 or email info@baptiststoday.org.