An Electronic Baptist Journal Bridging Yesterday and Today
[Vol. 13, No. 4]
Editor: Bruce T. Gourley, executive director, Baptist History and Heritage Society
The Baptist Studies Bulletin (BSB) is a free online journal produced by the Baptist History and Heritage Society (BH&HS) and offering scholarly analysis, informed editorials, book reviews, and special features for subscribers. You may access previous issues to or subscribe or unsubscribe from the BSB. Republishing of articles is allowed, but please provide credit and a link back to the Baptist Studies Bulletin.
If you find the Baptist Studies Bulletin useful, please consider joining the Baptist History and Heritage Society and/or donating to the Society.
TABLE OF CONTENTS
"Congregational Self-Identity: A Survey-Based Assessment of CBF Churches"
Part Two: Embodied Identity: Being Baptist in the 21st Century
by Bruce T. Gourley
"Frank Impressions"
In Search of the Christian Atom (The Fourth of a Series)
by Richard F. Wilson
"An Invitation to a Conversation about Congregational Ministry and Baptist Identity"
Co-Sponsored by the Baptist History and Heritage Society
Montana, August 18-23, 2014

2014 Annual BH&HS / ALABI Conference, Sioux Falls, South Dakota, June 4-6
Registration, Program and Lodging Information

_________________________________________________________________________________________
CONGREGATIONAL SELF-IDENTITY: A SURVEY-BASED ASSESSMENT OF CBF CHURCHES
Part Two: Embodied Identity: Being Baptist in the 21st Century
by Bruce T. Gourley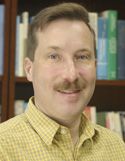 In the fall of 2013 the Baptist History and Heritage Society conducted a congregational identity survey to which individuals from 78 Cooperative Baptist Fellowship congregations in 14 states responded. The non-scientific survey asked open-ended questions, prompting responders to speak freely. This series of articles is an interpretive analysis of survey responses. 
Cooperative Baptist Fellowship Baptists, anchored in the American South, appear to view themselves as the "other" in a land of biblical literalism, great poverty and income inequality, dominantly conservative politics, widespread racial segregation and low levels of education (see last month's analysis).
On the other hand, how do CBF Baptists perceive themselves at a congregational level? If CBF congregations are oases of sorts within their predominantly southern base, what are the values that nourish these communities of faith?
Or, as posed by the congregational identity survey: "What aspects or dimensions of the Baptist tradition does your congregation most embody or identity with?"
This survey question attempts to ferret out internal congregational identity. As with other survey questions, respondents were provided a blank box in which to freely address the query. Respondents were invited to list multiple "aspects or dimensions" of the Baptist tradition relative to the identity of their respective congregations. The answers were then analyzed by placing similar responses into affinity clusters.
As expected, answers to the question varied greatly, reflective of the diversity of Baptist life and thought in the world of moderate Baptists. While the results can in no way be construed as scientifically precise, the top ten affinity clusters derived from respondents' answers offer insights into how CBF Baptists perceive their own congregations.
In a tie for first place, the two largest affinity clusters derived from survey responses (each representing over 1/2 of respondents, the only two affinity clusters to exceed that threshold) are two hallmark, complimentary principles of the Baptist tradition: local church autonomy and the priesthood of all believers. Few knowledgeable Baptists would be surprised by this result, while in the broader context both principles are not unusual in contemporary Protestant life at large, particularly among so-called "non-denominational" congregations. Congregational freedom from ecclesiastical hierarchy and believers' direct access to God, in short, are appreciated by many 21st century non-Baptist believers.
The third most popular affinity cluster derived from survey responses represents a tandem of Baptist convictions that have fallen out of favor with, or have been misappropriated for exclusive rather than inclusive purposes, by many modern Baptists, as well as by modern evangelicals at large: namely, religious freedom/liberty for all and church state separation. Some 40% of respondents identified one or both of these related freedom principles as part of the DNA of their congregations.
Following closely at 38% is the importance of scripture. Respondents expressed congregational allegiance to the Bible, utilizing varied phraseology such as "bible freedom" (a phrase popularized by Baptist historian Walter Shurden), "authority in faith and practice" (long-standing Baptist confessional language), and "bible only" (hearkening to the Reformation principle of "sola scriptura"). Absent from this cluster of responses centered on scripture are references to biblical literalism and inerrancy, the silence echoing the "otherness" of CBF Baptists in relation to majoritarian Southern Baptists of the Bible Belt South.
Mirroring the contextual importance of scripture, some 37% of respondents listed individual freedom of thought as an important component of congregational identity. Again, the language utilized by respondents varied. Typical of this affinity cluster are classic Baptist convictions such as "soul competency," "soul liberty," "no creed(s)," "freedom of conscience," and "freedom of thought."
One notable newer Baptist principle, both in substance and language, made the top ten of respondents' answers: that of missions, garnering mention by 29% of respondents. While not a part of Baptist life until the late 18th century, missions has since become a leading identity marker in the majority of Baptist groups, including CBF Baptists. Some respondents used the phrase "missional," a 21st century re-imagining of the two-century plus missionary enterprise.
Five additional affinity clusters appeared in the answers of 9% of respondents or more. They are, in descending order:
Christ (variously qualified as "truth," "lord," "lordship of," "centrality of")
Believer's baptism
Women in ministry (deacons and/or pastors)
Preaching and teaching (including the phrases "preaching," "teaching," "free pulpit," "lay leadership")
Cooperative Baptist Fellowship (or CBF)
Taken together, the affinity clusters above represent survey respondents' predominant understanding of CBF Baptists' 21st century self-identity as embodied in local congregations. Most of the principles and concepts have been central to Baptist life from Baptists' earliest days, and remain so to the present among many contemporary Baptists groups.
Some readers may be surprised to note that "believer's baptism" ranked relatively low in respondents' minds. While the survey reveals no explanation for such a low ranking, the presumption would seem to be that CBF Baptists don't talk about baptism to the degree of earlier generations of Baptists.
On a final note, relatively few respondents included the word "Baptist" in their responses. This omission may be due in part to the assumption that Baptists were the focal point of the survey, but perhaps is also reflective of the accelerating erasure of the word "Baptist" from church names in what is perceived by some to be a post-denominational world.
Share your thoughts concerning the question of, "What aspects or dimensions of the Baptist tradition does your [CBF] congregation most embody or identity with?" on the Baptist History and Heritage Society Facebook page.

Next month: Core Messaging: Worship, Preaching, Ministry and Missions
_________________________________________________________________________________________
FRANK IMPRESSIONS
In Search of the Christian Atom (The Fourth of a Series)
By Richard F. Wilson

Rick Wilson is a teaching theologian who takes risks, who believes that theological reflection and confession always risks saying too little or too much about the mysteries of God in Christ. Since 1988 he has been on the faculty in The Roberts Department of Christianity at Mercer University; since 2001 he has been chair of the department. In addition to taking theological risks, Rick is at home in the company of Lucy (wife of 38 years and counting), in the kitchen, in the stands of baseball stadiums at all levels, in the beeyard, and in diverse cultures. In 2014 Rick is on loan to the Liberia Baptist Missionary and Educational Convention, serving as President of the Liberia Baptist Theological Seminary.
Like Arius, Pelagius is forever framed by the taint of heresy. At the Synod of Carthage in 418, Pelagius was branded a heretic, largely on the force of argument from Augustine and, more tepidly, by Jerome.
Last month we explored the case of Arius, suggesting that, in the end, Arius was smeared by his opponents and has not been given just treatment by church history's majority opinions. The same can be said of Pelagius and his legacy.
Pelagius was a modest monk, well-educated, proficient in Greek (Augustine could not say the same) and Latin, and well-versed in theology. By the end of his life in 418, he was well-traveled: Rome, Carthage, Palestine, and Egypt. His modesty was forged in Britain, where he earned a reputation as a conservative scholar with a deep pastoral bent. Among his extant writings are letters of encouragement to Demetrias, which give modern readers a glimpse of the Celtic counselor. In those letters Pelagius explores his convictions that grace is sufficient to empower disciples of Christ to grow in grace, finding the habits of faith that, over time, bring maturity to discipleship.
One way to understand how Pelagius became a scion among heretics is to explore his accidental rise to prominence in the context of Augustine's publication of Confessions, c. 397.
Pelagius protested that Augustine's dramatic story of a restless life that finally found rest in God was not necessarily the norm. Rather than accepting that his experience of grace was not the model for all experiences of grace, Augustine found himself in the tenuous position of having to defend his ideas about grace rather than sticking with his confession of his experience of grace. In the ensuing back-and-forth Augustine committed the errors of saying too much rather than saying to little about the mysteries of sin and grace.
Pelagius and Augustine differed on several issues, apparently. Much of what many historians claim to know about Pelagius is from what Augustine said in his writings about the British monk. After the Synod of Carthage, most of Pelagius' works were destroyed by his opponents. But the Commentary on Romans, which was in circulation before the controversy with Augustine, survives. That work demonstrates, at least on two points, that Pelagius did not assert what his detractors claimed.
The anti-Pelagians claimed that the Celt said that grace was not needed to overcome sin. On the contrary, Pelagius asserted that grace is operative in the lives of believers as a persistent and growing guide, but always with divine origins. Commenting on Romans 3:35, Pelagius wrote that God "planned to forgive sins freely" and that grace comes "by faith alone."
From the perspective of the importance of linguistic clarity in the development of theological construction, Pelagius was on more solid ground than Augustine (and Jerome). When reading Romans 5:12, Augustine was dependent upon Jerome's faulty Latin translation. (Every intermediate Greek student should see the problem.) Jerome stumbled over a simple preposition, rendering είς as "in" rather than "as." The difference between "in Adam, all have sinned," and "as Adam, all have sinned," is, as the contemporary idiom states, "is a game-changer." Augustine took Jerome's stumble and ran with it, introducing the doctrine of original sin and the claim that all bear the guilt of Adam's transgression.
In his Commentary on Romans Pelagius insisted that the sin of Adam did infect humanity, but not as an inherited disobedience. Adam, according to Pelagius, established a practice of sinfulness. Adam's character was sinful, but not his nature. Likewise, the challenge of all humanity is to develop character of living by grace.
Pelagius wrote that the "I am only human" defense when confronted by disobedience and sin is an affront to the goodness of creation, especially in the context of the confession that humans bear "the image and likeness of God" (Gen 1) and are animated by divine breath/spirit (Gen 2).
One way to sort out the Augustine—Pelagius fracas, and the effects of it that still linger in theological debates, is to ask about the emphasis each placed upon the key terms. Pelagius began with the grace of creation and moved toward an understanding of the grace of discipleship, all the while acknowledging the reality of sinful character as a component of human nature. Grace and sin.
Augustine focused upon sinfulness first. Concluding that sinfulness is an irresistible component of human nature, Augustine then was forced by his idea to construct an idea of grace that is also irresistible. Sin and grace.
In our quest for the Christian atom we are posing the questions of what lies at the center of our confessions. Borrowing from physical chemistry, we have a working model that allows for—no, demands—a dynamic center.
Did Pelagius alter the center of a theology that considers grace and sin? No more than Augustine did with his ideas about sin and grace.
_________________________________________________________________________________________
YOU ARE INVITED TO A CONVERSATION ABOUT CONGREGATIONAL MINISTRY AND BAPTIST IDENTITY — IN MONTANA

The Baptist History and Heritage Society is a co-sponsor of this unique "faith experience." Join BH&HS executive director Bruce Gourley, who lives in Montana, Baptists Today executive editor John Pierce and other Baptists from throughout the United States for a conversation under the "Big Sky." Lodge at a western ranch and take an insider tour of Yellowstone National Park. Re-imagine ministry and faith for the 21st century. (Click on the image below to see the full-size ad.)

_________________________________________________________________________________________
2014 BH&HS / ALABI CONFERENCE, SIOUX FALLS, SOUTH DAKOTA, June 4-6
Registration, Program and Lodging Information

This year's annual, combined conference of the Baptist History and Heritage Society and the Association of Librarians and Archivists of Baptist Institutions (ALABI) is themed "Exploring the 'Other' Baptists."
The conference is sponsored by the North American Baptist Heritage Commission. The host venue of the conference is Sioux Falls Seminary in conjunction with the University of Sioux Falls.
Keynote speakers include Bill Leonard (Wake Forest University). Approximately 30 break out papers are on tap.
Online registration is now open; BH&HS members receive a discount.
Click here for more information or to register
_________________________________________________________________________________________
CALENDAR OF SELECT EVENTS
Upcoming events of interest to Baptists
June 4-6, 2014 — The annual Baptist History and Heritage Society conference, held in conjunction with the Association of Librarians and Archivists of Baptist Institutions (ALABI) and sponsored by the North American Baptist Heritage Commission will be Sioux Falls, South Dakota this year. Host: Sioux Falls Seminary. Theme: "Exploring the 'Other' Baptists." Registration is now open. More information.
June 23-27, 2014 — Annual national Cooperative Baptist Fellowship General Assembly, Atlanta, Georgia. More information.
June 28-July 7 — Biblical and historical tour of Turkey prior to the Baptist World Alliance meeting, led by Jerry Borchert, biblical scholar and author and seminary teacher. Tour the seven churches of Revelation and much more. For more information contact Church Weber at charles.weber@wheaton.edu.
July 6-12, 2014 — BWA Annual Gathering, Izmir, Turkey at the Swissotel Grand Efes Izmir. More information.
August 18-23, 2014 — Nurturing Faith Experience: Montana, sponsored by Baptists Today, Baptist History and Heritage Society, CBF of North Carolina and the Pittman Center of Gardner-Webb University. For more information contact John Pierce or Bruce Gourley.
November 6-17, 2014 — Nurturing Faith Experience: Israel, with Dr. Tony Cartledge, Old Testament scholar. A 10 day tour of the Holy Land. For more information see the March 2014 edition of Baptists Today, call 478-301-5655 or email info@baptiststoday.org.