An Electronic Baptist Journal Bridging Yesterday and Today
[Vol. 13, No. 5]
Editor: Bruce T. Gourley, executive director, Baptist History and Heritage Society
The Baptist Studies Bulletin (BSB) is a free online journal produced by the Baptist History and Heritage Society (BH&HS) and offering scholarly analysis, informed editorials, book reviews, and special features for subscribers. You may access previous issues to or subscribe or unsubscribe from the BSB. Republishing of articles is allowed, but please provide credit and a link back to the Baptist Studies Bulletin.
If you find the Baptist Studies Bulletin useful, please consider joining the Baptist History and Heritage Society and/or donating to the Society.
TABLE OF CONTENTS
"Congregational Self-Identity: A Survey-Based Assessment of CBF Churches"
Part Three: Core Messaging: Worship, Preaching, Ministry and Missions
by Bruce T. Gourley
"Human Inequality: 150 Years Ago"
A Biblical and Christian Defense of African Slavery
May 20, 1864
by Samuel Boykin

"Nurturing Faith Experience: Montana"
Co-Sponsored by the Baptist History and Heritage Society
Montana, August 18-23, 2014

2014 Annual BH&HS / ALABI Conference, Sioux Falls, South Dakota, June 4-6
Registration, Program and Lodging Information

_________________________________________________________________________________________
CONGREGATIONAL SELF-IDENTITY: A SURVEY-BASED ASSESSMENT OF CBF CHURCHES
Part Three: Core Messaging: Worship, Preaching, Ministry and Missions
by Bruce T. Gourley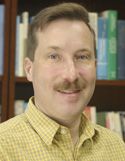 In the fall of 2013 the Baptist History and Heritage Society conducted a congregational identity survey to which individuals from 78 Cooperative Baptist Fellowship congregations in 14 states responded. The non-scientific survey asked open-ended questions, prompting responders to speak freely. This series of articles is an interpretive analysis of survey responses. 
Cooperative Baptist Fellowship Baptists, anchored in the American South, appear to view themselves as the "other" in a land of biblical literalism, great poverty and income inequality, dominantly conservative politics, widespread racial segregation and low levels of education. This otherness is expressed in self-perceptions of Baptist identity at the congregational level in the form of certain traditional Baptist principles which run counter to the current fundamentalist theology that is predominant among white Christians of the South: namely, local church autonomy, priesthood of all believers, religious freedom/liberty for all, church state separation, bible freedom and individual freedom of thought.
In addition to reflecting on congregational identity from the perspective of Baptist principles, respondents to the congregational identity survey were asked a question designed to gauge congregational identity as reflected within church practices, namely:
"What does your congregation's worship style, preaching ministries and mission activities say about your congregation's identity?"
As with other survey questions, respondents were provided a blank box in which to freely address the query. Answers were then analyzed by placing similar responses into affinity clusters. In the responses to this query regarding church practices, the top five affinity clusters varied notably from the top five affinity clusters garnered by the more philosophical query of the congregational embodiment of "Baptist tradition."
Minus the prompting terminology of "Baptist tradition" (or even the word "Baptist") within the question, respondents identified missions as the identity marker most evidenced in congregational activities. The terms "mission" and/or "missionary" were listed more often than was "missional" language, the latter being terminology introduced in Baptist life only in recent decades. The dominant descriptor "community" in describing the mission/missional emphasis was voiced by nearly 1/3 of respondents. (On the other hand, this broad emphasis on missions barely made the top five list of Baptist traditions embodied within congregational life.)
The second most mentioned congregational identity marker evidenced in congregational activities revolved around the use of the word "traditional" as related to worship practice. The simple designation of "traditional" as descriptive of worship was most often employed, although many respondents offered qualifiers, including the most common phraseology, "traditional and contemporary." Other phrases included: "Charleston tradition" (a reference to formal worship as historically modeled by the First Baptist Church of Charleston, South Carolina), "tradition and innovation," and "traditional hymns." Additional responses in this cluster evoked traditional worship via terminology such as "old-fashioned," "robed choir" and "pipe organ."
Ranking third among responses was the use of the word "Baptist." Approximately 1/4th of respondents mentioned the term in describing identity evidenced within congregational activity. In addition to writing the term in stand-alone fashion, other responses included: "Baptist traditions," "Baptist freedoms," "Baptist and ecumenical," "moderate mainstream Baptist traditions," "FBC," "Baptist Christians," "Baptist distinctive" and "historically Baptist." Many respondents essentially described the "worship style, preaching, ministries and mission activities" of their congregations as both "Baptist" and other, with other being the more typical conservative to fundamentalist expressions of the Baptist faith found among white Baptist congregations of the South.
The fourth largest affinity cluster of responses focused on worship. Expressing similarities and contrasts, and inevitably overlapping with, the "traditional" nature of worship (see above), some 16% of respondents utilized the word "liturgical" (either by itself or with qualifiers) in describing congregational worship. Whereas "traditional" worship practices seemingly invoked historical norms in Baptist life, "liturgical" seemingly pointed to a growing new norm in moderate Baptist life of worship based on the liturgical calendar. Taken together, the high ranking of these terms in describing moderate Baptist congregational worship point to a frequent blending of traditional Baptist practices with larger Christian traditions.
"Preaching" was the focus of the fifth largest affinity cluster. The preaching event has always been important in Baptist life, and survey responses indicate that moderate Baptists are quite diverse in their views of the practice of preaching as a marker of congregational identity. No one response utilizing the word "preaching" garnered more than three mentions, although collectively the following represented about 15% of respondents: "preaching," "interactive preaching," "expository preaching," "preaching is short," "narrative preaching," "conversational preaching," "inductive preaching," and "conservative preaching." The varied descriptors paired with "preaching" may well reflect the great diversity in preaching styles found among moderate Baptist preachers, as well as individual preferences among church members at large.
The next five largest affinity clusters of responses pertaining to congregational identity as discerned through church practices are, in order:
"children" (typically referring to children's ministries)
"diversity" and "diverse" (paired with various descriptors including political, theological, racial and socio-economic)
"progressive" and "progressive theology"
"scripture" and "bible" and "biblical" (typically referring to the study or teaching of scripture)
"Christ" (primarily "presence of Christ," explicitly CBF terminology)
Taken collectively, the top ten affinity clusters in response to the question of congregational identity as revealed in the practices of "worship style, preaching, ministries and mission activities" indicate that moderate Baptist congregations in practice are a blend of the past and the present, while their activities are also prone to frame their Baptistness against popular conceptions of Baptists and/or alongside broader Christian traditions. In addition, survey responses hint that the name "Baptist" is less important than congregational missions and worship.



Next month:

Congregational Witness: Proclaiming the Good News

_________________________________________________________________________________________
HUMAN INEQUALITY: 150 YEARS AGO
A Biblical and Christian Defense of African Slavery
By Samuel Boykin

Editor's Note:
Well into the 1960s many white Baptists in America, particularly Southern Baptists, invoked biblical theology in insisting that blacks were inferior to whites and therefore should be treated by society and government as lesser human beings. Now, the most talked about social issue in America is homosexuality. From a historical perspective, it is no surprise that today many conservative Baptists utilize biblical theology in arguing for the inequality of non-heterosexuals, demanding that society recognize and government enforce their biblical convictions.
Conservative Christian appeals to the state to enforce theological convictions are nothing new, having existed since the time of Constantine: for much of Christian history, non-Trinitarians and/or opponents of infant baptism were subject to the death penalty. In recent centuries, slavery (19th century), segregation (20th century) and homosexuality (21st century) have been at the forefront of the quest to utilize the state to enforce religious dogma. While Christian attempts to mandate discrimination against homosexuals are quickly being brushed aside by courts in America, in much of the Middle East and Africa homosexuality is still punishable by death due to state deference to fundamentalist Islamic or, in some instances, fundamentalist Christian theology. 
In May 1864 a Southern Baptist leader penned an impassioned editorial for human inequality. The occasion was the looming defeat of the slave-based Confederate States of America. Samuel Boykin (1829-1899), editor of the Georgia Baptist Christian Index and arguably the most prominent Baptist in the state, was determined that his white, common folk readers remained theologically committed to African slavery–even though the "peculiar institution" was of benefit primarily to wealthy slaveholders (the 1% of their day).
Weaving together theology, morality, history and ethics in a full-throttled apologetic for African slavery, Boykin's argument represents a blueprint for religiously-justified human inequality that is yet utilized by many Christians of the 21st century.

"Evidently the result of divine agency in human affairs, is intended by the Almighty as a defence of the Institution of slavery. For more than a quarter of a century, abolition fanaticism has been battering against this special decree of Providence; for thirty years this fanaticism has sought to overthrow, in the South, that Institution which God planted here, which he has ever sanctioned, and for which he had purposely provided a people; and, in order to put a forcible stop to this sacrilegious interference with His own plans, the Almighty brought about this mighty war, the consequences of which, by its success on our part, will be the complete vindication of Slavery as a divine institution, the certain eventuation of that destiny which the Lord has alloted to the South, and a guarantee of the grand results, whatever they may be, which African slavery is intended to effect upon the human race. What that effect is, we know not; nor is it our purpose to inquire. But we would simply state, that that Institution must be from God, which is as plainly of divine origin as is the Bible itself; which as clearly possesses divine sanction as do human governments; to the existence of which all history and the writings of all the Fathers bear witness; which the ancient church approved and practiced; to which nearly all commentators of note since the Reformation; which philosophy clearly indicates and establishes; which received not one word of rebuke from the Savior or his apostles; the propriety of which has been approved by emancipation in the West Indies; the benefits of which has been shown by the moral and physical elevation of the slave; the consequences of which have been the wonderful amelioration of a race that else had continued to grope in heathen darkness and degradation; and the eventual result of which may be the evangelization of all Africa, and its disenthralment from the chains of gross error, heathen superstition and degrading barbarism. To such an institution no sin can attach; though sin may attach to its abuse; though it be no sin to hold slaves yet the slaveholder many sin in the treatment of his slaves. Since slavery, then, as an offspring of the divine mind, is not merely a sinless institution, but one from which accrues benefit to master and slave, opposition to slavery is the product of infidelity. Such opposition, beget by infidelity, conceived by error, and brought forth by misapprehension, is nothing more than an atheistic contest with God himself. And the sure result of that defeat in that contest is the confirmation of atheistic principles in the mind of the human contestant; which is proved by the declaration of the ranker abolitionists that if the God of the Bible is the God of slavery, they will abjure him altogether.
Such being the position of affairs, and abolitionism having become so foully rampant, it need not excite surprise, that the Almighty, who
"Works in mysterious ways, his wonders to perform,"
should have awakened the mighty Demon of War to vindicate His purposes and punish his opponents. That we, too, are made to suffer, may excite surprise; but let it be remembered that we may have abused our trust, or that we may need this fiery purification, or that our minds may require this decided confirmation of the Lord's will of purpose.–-But we may rest assured of this one thing, that if we are victorious in the conflict–-and victorious we will be–the establishment of slavery as a divine institution may be considered strongly confirmed; and such grandeur and prosperity will result, or such benefit and human amelioration will accrue, as will open the eyes of all, and astound the nations of earth, and wring from their reluctant lips praises to the God of heaven."

Read more about Baptists during the Civil War in the daily digital journal, Baptists and the American Civil War.
Source: Samuel Boykin, "The War," Christian Index, May 20, 1864
_________________________________________________________________________________________
NURTURING FAITH EXPERIENCE: MONTANA

The Baptist History and Heritage Society is a co-sponsor of this unique "faith experience." Join BH&HS executive director Bruce Gourley, who lives in Montana, Baptists Today executive editor John Pierce and other Baptists from throughout the United States for a conversation under the "Big Sky." Lodge at a western ranch and take an insider tour of Yellowstone National Park. Re-imagine ministry and faith for the 21st century. (Click on the image below to see the full-size ad.)

_________________________________________________________________________________________
2014 BH&HS / ALABI CONFERENCE, SIOUX FALLS, SOUTH DAKOTA, June 4-6
Registration, Program and Lodging Information

Register now for the June conference. 
This year's annual, combined conference of the Baptist History and Heritage Society and the Association of Librarians and Archivists of Baptist Institutions (ALABI) is themed "Exploring the 'Other' Baptists."
The conference is sponsored by the North American Baptist Heritage Commission. The host venue of the conference is Sioux Falls Seminary in conjunction with the University of Sioux Falls.
Keynote speakers include Bill Leonard (Wake Forest University). Approximately 30 break out papers are on tap, in addition to two sessions of panels.
Click here for more information or to register
_________________________________________________________________________________________
CALENDAR OF SELECT EVENTS
Upcoming events of interest to Baptists
June 4-6, 2014 — The annual Baptist History and Heritage Society conference, held in conjunction with the Association of Librarians and Archivists of Baptist Institutions (ALABI) and sponsored by the North American Baptist Heritage Commission will be Sioux Falls, South Dakota this year. Host: Sioux Falls Seminary. Theme: "Exploring the 'Other' Baptists." Registration is now open. More information.
June 23-27, 2014 — Annual national Cooperative Baptist Fellowship General Assembly, Atlanta, Georgia. More information.
June 28-July 7 — Biblical and historical tour of Turkey prior to the Baptist World Alliance meeting, led by Jerry Borchert, biblical scholar and author and seminary teacher. Tour the seven churches of Revelation and much more. For more information contact Church Weber at charles.weber@wheaton.edu.
July 6-12, 2014 — BWA Annual Gathering, Izmir, Turkey at the Swissotel Grand Efes Izmir. More information.
August 18-23, 2014 — Nurturing Faith Experience: Montana, sponsored by Baptists Today, Baptist History and Heritage Society, CBF of North Carolina and the Pittman Center of Gardner-Webb University. For more information contact John Pierce or Bruce Gourley.
November 6-17, 2014 — Nurturing Faith Experience: Israel, with Dr. Tony Cartledge, Old Testament scholar. A 10 day tour of the Holy Land. For more information see the March 2014 edition of Baptists Today, call 478-301-5655 or email info@baptiststoday.org.