An Electronic Baptist Journal Bridging Yesterday and Today
[Vol. 13, No. 6]
Editor: Bruce T. Gourley, executive director, Baptist History and Heritage Society
The Baptist Studies Bulletin (BSB) is a free online journal produced by the Baptist History and Heritage Society (BH&HS) and offering scholarly analysis, informed editorials, book reviews, and special features for subscribers. You may access previous issues to or subscribe or unsubscribe from the BSB. Republishing of articles is allowed, but please provide credit and a link back to the Baptist Studies Bulletin.
If you find the Baptist Studies Bulletin useful, please consider joining the Baptist History and Heritage Society and/or donating to the Society.
TABLE OF CONTENTS
"Congregational Self-Identity: A Survey-Based Assessment of CBF Churches"
Part Four: Congregational Witness: Proclaiming the Good News
by Bruce T. Gourley
"Congregational Snapshots from the World of Baptists"
Four Churches That are Visibly Impacting Their Local Communities

"Nurturing Faith Experience: Montana"
Co-Sponsored by the Baptist History and Heritage Society
Montana, August 18-23, 2014

_________________________________________________________________________________________
CONGREGATIONAL SELF-IDENTITY: A SURVEY-BASED ASSESSMENT OF CBF CHURCHES
Part Four: Congregational Witness: Proclaiming the Good News
by Bruce T. Gourley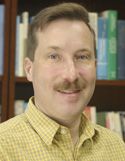 In the fall of 2013 the Baptist History and Heritage Society conducted a congregational identity survey to which individuals from 78 Cooperative Baptist Fellowship congregations in 14 states responded. The non-scientific survey asked open-ended questions, prompting responders to speak freely. This series of articles is an interpretive analysis of survey responses, of which this month's article is the fourth and last of the series.

According to a fall 2013 congregational identity survey, Cooperative Baptist Fellowship Baptists perceive themselves as the "other" in the American Bible Belt South, evidenced in primary commitments to local church autonomy, priesthood of all believers, religious freedom/liberty for all, church state separation, bible freedom and individual freedom of thought. In practice, CBF congregations frame their Baptistness against popular conceptions of Baptists and/or alongside broader Christian traditions.
Self-perceptions, congregational commitments and church practices collectively impact the outward witness of a given congregation. The congregational survey sought to assess congregational witness by posing the question:
How do church members talk about your congregation to their unchurched friends?
As with other questions, this query was intentionally open-ended, allowing responders to answer freely and at length, if they so chose. Answers were then grouped into clusters of similar responses.
By far, the largest cluster of responses centered around four related words, with two or more often being used in tandem, which collectively communicate an emphasis on intimate community: "welcoming," "warm," "friendly" and "family." Some 40% of respondents used these words, and/or variations thereof, in describing how church members talk about their congregation to unchurched persons. Such language, while perhaps hearkening back to the "open invitation" aura of earlier revival eras, seemingly reflects a default (whether genuine or conditioned) openness to others, as well as the belief (whether intuited or calculated) that community is inherently desirable.
Secondly, approximately 25% of respondents indicated that church members bore witness of their congregation by discussing the missions and ministries in which their church is involved. In most cases, the focus on missions and ministries was specifically qualified with a local emphasis. Whereas the largest cluster of responses focused on the intimate nature of congregational community, this second most common response cluster is complementary, conveying the image of the local church concerned and involved with meeting the needs of persons outside of church walls, especially local persons.
While the first two response clusters regarding congregational witness are framed positively or affirmatively (and avoid the word Baptist), the third most common response could be considered reactionary or defensive: some 20% of respondents revealed that members of their church describe, to outsiders, their "Baptist" congregation as "different," "other," "not typical," "not that kind of Baptist," or something quite similar. The takeaway here seems to be that a sense of otherness within the larger Baptist world, previously mentioned in this series of interpretive articles concerning the congregational survey, permeates CBF Baptist thinking to such a degree that, among many, it is an ever-present construct which often serves as a succinct cultural snapshot of what CBF Baptists are not.
The fourth largest response cluster focuses on the concepts of open and progressive, apart from the word Baptist. Approximately 12% of respondents indicated that congregational members speak of their church to outsiders utilizing such words or phrases as "progressive socially," "progressive theologically," "liberal," "progressive," "open and progressive," "open-minded" and similar phraseology. Such responses, counter-cultural in the conservative Baptist infused Bible Belt South, frame congregational identity as "other."
The fifth most-mentioned response is the flip side of the third and similar, yet different (in that the word Baptist is invoked), than the fourth: about 10% of respondents revealed that their congregational members bear witness of their church by speaking of their Baptist identity in positive, or non-defensive, terms. This cluster of responses specifically qualified a church's "Baptist" identity by using such words and phrases as "CBF," "Cooperative Baptist Fellowship," "open," "progressive," "ecumenical," "moderate" and "open-minded." The effective message thus conveyed is that the congregation is counter-cultural yet denominationally traditional. The fact that relatively few responders offered this nuanced congregational witness is perhaps reflective not merely of residual effects of the Southern Baptist fundamentalist controversy that birthed the CBF, but also larger religiously-infused cultural and ideological polarizations in contemporary American Society.
The third to fifth response clusters collectively raise questions related to the dynamics of the usage, or avoidance, of the word "Baptist" in congregational witness. Additional studies of CBF Baptists on the basis of age, gender, geographical and perhaps political demographics could be helpful in ascertaining perceptions of publicly embracing the language of "Baptist."
Finally, other responses to the survey question focused on congregational witness fell into clusters representing less than 10% of respondents. Among these smaller clusters words such as "caring," "loving," "diverse" and "loving" were predominantly used, words that collectively portray a community open to outsiders.
In conclusion and broadly speaking, among CBF Baptists, the Good News of congregational witness is centered around biblical and baptistic freedom themes. Congregational witness as evidenced by church members in the survey conveys a community identity that is firmly rooted in Baptist freedom traditions (albeit often minus the word "Baptist"), traditions which encourage openness short of zero-sum theologies.
The Baptist History and Heritage Society welcomes your feedback regarding this four-part series of articles based on the Bh&HS Congregational Identity Survey.
_________________________________________________________________________________________
CONGREGATIONAL SNAPSHOTS FROM THE WORLD OF BAPTISTS
Measurements of a church's success are no longer as simplistic as baptisms and Sunday School attendance. Here are four local congregations which are successfully impacting their local communities in visible ways by being the presence of Christ in their communities.

Thomas Helwys Baptist Church in Lenton, Nottingham, England is named after the early 17th century co-founder of the Baptist faith. The congregation is characterized by its diversity, inclusiveness and broad range of community ministries. The church's community ministries include a cafeteria, winter shelter, parish nurse, and assistance to asylum seekers. Read more about Thomas Helwys Baptist Church.
First Baptist Church of Abilene, Texas, founded in 1881, is a Cooperative Baptist Fellowship congregation which has a long history of community ministries. In the 1890s, the church helped found Hardin-Simmons University. During World War II the congregation established a ministry to soldiers at a nearby military base. Today the church's City Light Community Ministries helps meet the needs of the disadvantaged throughout the week. Other community ministries focus on domestic violence, refugees and prisoners. Read more about First Baptist Church Abilene.
First African Baptist Church, Savannah, Georgia is a National Baptist Convention congregation. Tracing its roots to 1773, some claim that the church is the oldest black Baptist church in America. Rich in history, including involvement in the Antebellum and Civil War-era Underground Railroad and taking a leading role in the establishment of black colleges in Georgia in the post-war years, in more recent times First African Baptist was a leading church in the early Civil Rights movement in Atlanta. Today the congregation is instrumentality involved in empowering Savannah's black residents and telling the story of civil rights. Savannah's Civil Rights museum is named after a former pastor of the congregation, while the church's museum and tourism ministry attracts upwards of 25,000 visitors annually. Read more about First African Baptist Church.
Central Baptist Church of Wayne, Pennsylvania, affiliated with the Alliance of Baptists and American Baptist Churches, welcomes all comers and expresses Gospel convictions in areas of peace and justice. The congregation is a "Sanctuary Church" for undocumented Salvadoran refugees, ministers in inner city Philadelphia, is involved in interfaith hospitality, works to eliminate racism, and advocates for environmental stewardship. Read more about Central Baptist Church.
Finally, what will Baptist churches of the future look like? For one perspective, read Bruce Gourley's commentary, "Baptist Identity and Millennials: Re-imagining Church."
_________________________________________________________________________________________
NURTURING FAITH EXPERIENCE: MONTANA

The Baptist History and Heritage Society is a co-sponsor of this unique "faith experience." Join BH&HS executive director Bruce Gourley, who lives in Montana, Baptists Today executive editor John Pierce and other Baptists from throughout the United States for a conversation under the "Big Sky." Lodge at a western ranch and take an insider tour of Yellowstone National Park. Re-imagine ministry and faith for the 21st century. (Click on the image below to see the full-size ad.)

_________________________________________________________________________________________
Congratulations to this year's Baptist History and Heritage Society Award winners:
Doug Weaver, Baylor University — W. O. Carver Distinguished Service Award
Christopher C. Moore, Baylor University, Ph.D. candidate — Norman W. Cox Award for best article published in Baptist History & Heritage Journal in 2013, entitled "Northern Fingers Have Played our Pianos'—Baptists and Reconciliation in Postwar North Carolina, 1865-1877″
History Center: Archives of the Baptist General Conference and Bethel University — Davis C. Woolley Award for Outstanding Achievement in Assessing and Preserving Baptist History
Elizabeth Wells, Samford University — Carolyn Blevins Meritorious Service Award
_________________________________________________________________________________________
CALENDAR OF SELECT EVENTS
Upcoming events of interest to Baptists
June 23-27, 2014 — Annual national Cooperative Baptist Fellowship General Assembly, Atlanta, Georgia. More information.
June 28-July 7 — Biblical and historical tour of Turkey prior to the Baptist World Alliance meeting, led by Jerry Borchert, biblical scholar and author and seminary teacher. Tour the seven churches of Revelation and much more. For more information contact Church Weber at charles.weber@wheaton.edu.
July 6-12, 2014 — BWA Annual Gathering, Izmir, Turkey at the Swissotel Grand Efes Izmir. More information.
August 18-23, 2014 — Nurturing Faith Experience: Montana, sponsored by Baptists Today, Baptist History and Heritage Society, CBF of North Carolina and the Pittman Center of Gardner-Webb University. For more information contact John Pierce or Bruce Gourley.
November 6-17, 2014 — Nurturing Faith Experience: Israel, with Dr. Tony Cartledge, Old Testament scholar. A 10 day tour of the Holy Land. For more information see the March 2014 edition of Baptists Today, call 478-301-5655 or email info@baptiststoday.org.
April 20-22, 2015 — Annual conference of the Baptist History and Heritage Society. Location: Nashville, Tennessee. Hosts: National Baptists – American Baptist College and First Baptist Church, Capitol Hill Theme: "Seeking Justice: Baptists, Nashville, and Civil Rights." More information.