An Electronic Baptist Journal Bridging Yesterday and Today
[Vol. 13, No. 7]
Editor: Bruce T. Gourley, executive director, Baptist History and Heritage Society
The Baptist Studies Bulletin (BSB) is a free online journal produced by the Baptist History and Heritage Society (BH&HS) and offering scholarly analysis, informed editorials, book reviews, and special features for subscribers. You may access previous issues to or subscribe or unsubscribe from the BSB. Republishing of articles is allowed, but please provide credit and a link back to the Baptist Studies Bulletin.
If you find the Baptist Studies Bulletin useful, please consider joining the Baptist History and Heritage Society and/or donating to the Society.
TABLE OF CONTENTS
"Within and Without"
Baptist Identity, Equality and Human Rights
by Bruce T. Gourley
"Entrepreneurial Congregations"
Utilizing Resources in Pews and Church Facilities for Meeting Community Needs
by Bruce T. Gourley

"Nurturing Faith Experience: Montana"
Co-Sponsored by the Baptist History and Heritage Society
Montana, August 18-23, 2014

News from Baylor University Libraries Digital Collection

_________________________________________________________________________________________
WITHIN AND WITHOUT
Baptist Identity, Equality and Human Rights
by Bruce T. Gourley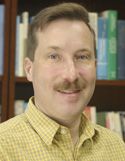 At the heart of the Baptist faith is the conviction that all persons are equally God's creation and all believers are equal within the body of faith. Early Baptists lived out this conviction. Now, human rights are making great strides in our 21st century world. Nonetheless, the movement forward is passionately opposed by many evangelical Christians who demand, under the cloak of so-called "religious liberty," the right to discriminate at will against persons deemed unworthy.

In 1611 Baptist co-founder Thomas Helwys wrote A Declaration of Faith of English People Remaining at Amsterdam in Holland, a short but groundbreaking and radical treatise arguing for freedom of conscience and religious liberty for all, including those with whom Baptists vividly disagreed. Like Baptists who were to follow in the decades and centuries to come, Helwys insisted that neither king nor pope had any power to interfere with individual freedom of conscience in matters of religion. The early Baptists, in short, strongly advocated for human rights to a degree theretofore unheard.
Fast forward to 21st century America and we find a world turned upside down on matters of freedom of conscience and religious liberty. Many Baptists, no longer of a persecuted minority sect but rather a majoritarian group, are quick to join hands with other privileged Christians to use their now-considerable political and cultural power to demand that other Americans conform to their personal religious convictions.
We see these appalling developments playing out over issues related to homosexuality, abortion, contraception, public schools, state-sanctioned prayer, minorities, immigration, Islam and more. For those with historical perspective, these times are not dissimilar to previous discriminatory practices by many white Baptists against blacks in the era of slavery, Jim Crow and segregation. The perpetrators of enslavement, discrimination, hatred, oppression and terrorism against blacks justified their sins by claiming the primacy of their biblical convictions over the beliefs and rights of black citizens. "Religious liberty," in short, meant white superiority.
The current flash point of the crusade to force America and Americans to conform to fundamentalist theology is the recent Supreme Court Hobby Lobby decision in which (ironically) five Roman Catholic men on the Court legalized corporate religious discrimination against employees. The early Baptists never anticipated that a business might forcefully exercise religious power over the consciences and actions of its employees, and would have been aghast that corporations could have such power and horrified that government would allow such an abuse of its citizenry.
In most Baptist congregations, the story of how early Baptists gave their all, in the face of bloody persecution at the hands of powerful Christians, to ensure equality within and without the church has long been forgotten. Many sitting in Baptist pews would be shocked to hear of their faith heritage of church state separation and freedom of conscience and religious liberty for all; some, perhaps most in many congregations, would simply refuse to believe the history of their own faith.
Against the backdrop of historical ignorance and/or disdain, freedom of conscience and religious liberty for all, as well as church state separation, are now increasingly under attack in America. Baptists appreciative of the freedom identity of their early forebears are a minority. Yet the convictions of early 17th century Baptists were crucial for their time, as are the same convictions of faithful Baptists of our time. Within our own bodies of faith, we must guard spiritual equality and freedom of individual conscience. Without our sanctuaries, we must demand human rights for all.
Forced conformity to the religious beliefs of kings, presidents, governors, mayors, religious leaders or corporate owners is neither religious liberty nor equality. Now is the time for Baptists who are faithful to their heritage to speak out against attempts by powerful persons, institutions and corporations to violate the freedom of conscience and human rights of citizens, members and employees.
In this commitment to equality and human rights that is centrally rooted in our Baptist identity, we find an ally in today's younger generations who readily recognize the hypocrisy and danger of religiously-driven crusades against humanity. Ultimately, from this fusion of Baptist heritage and generational convictions lies a brighter future for all of humanity.
_________________________________________________________________________________________
ENTREPRENEURIAL CONGREGATIONS
Utilizing Resources in Pews and Church Facilities for Meeting Community Needs
by Bruce T. Gourley

As more and more Baptist congregations take seriously the gospel mandate to provide for the poor, oppressed and needy, a re-evaluation of the utilization of congregational resources is in order. Hunger, illness and poverty are biblical issues to which some congregations are reallocating their financial and facilities resources to provide for disadvantaged persons and others in their neighborhoods, towns and cities.
A product of the stunning wealth inequality in America that is equivalent to that of a third world nation, hunger is a "very real struggle" for some 15-20% of Americans. Many preachers, invoking the biblical mantle of Amos, preach against hunger, while many churches maintain food pantries to assist the hungry of their communities and some congregations provide meals for the hungry once or twice a week. Hunger, however, is a daily problem for many Americans. Addressing the harsh, daily reality of hunger is Glide Memorial Church in San Fransisco, the city's sole congregation–and likely one of a mere handful of churches in America–that serves three meals a day, every day of the year, to those who are hungry.
Related to the problem of hunger in 21st century America is a growing distance between farmers and consumers and a lack of fresh food in the diets of many. Many farm and ranch operations are now owned by large corporations, while family-owned farms and ranches often struggle to remain viable. Farmers markets help bridge the divide between farm and table, support family farms and ranches, promote health and wellness, and raise community awareness of earth stewardship. While municipalities or co-ops often spearhead such efforts, in some instances churches are leading the way.
One such congregation is the Elon Community Church of Elon, North Carolina. The Elon congregation operates a community farmer's market of which the mission is "to encourage the community to gather around local fresh food, to support area farmers, bakers, crafters and the local economy, and to become better stewards of the earth." Also in North Carolina, several Baptist churches cooperate in Healing Springs Ministries (and here), of which the mission is "Planting Generosity. Providing Food. Proclaiming that others can do the same." Further southward in Pelham, Alabama, the Crosscreek Baptist Church is hosting a weekly summer farmer's market called Crosscreek Community Market.
While healthy food promotes wellness, illness often must be addressed with proper medical care. Some churches have long provided free basic medical care to neighborhood and city residents, while more and more congregations are embracing medical ministries. Since 2002 the Mission Frankfort Clinic of the First Baptist Church of Frankfort, Kentucky has provided free dental, medical and pharmaceutical services to the underprivileged at least once a week. The First Baptist Church of Wichita, Kansas hosts similar clinics, while many other congregations, including the Oakmont Baptist Church of Greenville, North Carolina, host monthly medical clinics.
While food meets the immediate needs of the hungry, healthy meals promote wellness, and medical clinics offer basic health services to the needy, poverty in the bigger picture can often be ameliorated through access to quality education. Among congregations leading the way in championing greater educational opportunities for America's poor is the First Baptist Church of Auburn. FBC Auburn voluntarily sets aside money that the congregation would otherwise pay in property taxes if not for the church's tax-exempt status, sending the money to the aid of local public education. The church is also a member of the Arise Citizen's Policy Project, an organization comprised of churches and other non-profits that collectively advocate for tax reform for the benefit of the state's less fortunate citizens.
The causations of systemic poverty in America are myriad and complicated. While no one congregation can save the world, more and more churches are engaging in entrepreneurial and creative ways of meeting the needs of the less fortunate in their communities. The collective financial resources within many congregations offer a wealth of possibilities for practical ministry. One newer multi-congregational emphasis is that of the New Baptist Covenant, through which congregations in Dallas, Atlanta, Birmingham and St. Louis are covenanting to assist the less fortunate through financial, educational and hunger assistance and advocacy.
Finally, many Baptist congregations have members with financial and business experience. While congregational ministry to the needy is largely confined to working through non-profits–and may always be so–the small business ministry model (more information) so long common in black Baptist church life may find wider acceptance in the broader Baptist family in the future, opening up new, marketplace avenues of demonstrating Christ-like love and compassion in communities across America.
_________________________________________________________________________________________
NURTURING FAITH EXPERIENCE: MONTANA

The Baptist History and Heritage Society is a co-sponsor of this unique "faith experience." Join BH&HS executive director Bruce Gourley, who lives in Montana, Baptists Today executive editor John Pierce and other Baptists from throughout the United States for a conversation under the "Big Sky." Lodge at a western ranch and take an insider tour of Yellowstone National Park. Re-imagine ministry and faith for the 21st century. (Click on the image below to see the full-size ad.)

_________________________________________________________________________________________
NEWS FROM BAYLOR UNIVERSITY LIBRARIES DIGITAL COLLECTIONS

Baylor University Libraries have completed a major project of digitizing and placing online the final sermons of Dr. George W. Truett's career at First Baptist Church, Dallas. These previously unreleased sermons – 66 total – were housed for decades at The Texas Collection and were digitized and placed in the Baylor University Libraries Digital Collections over the course of the past year. Over 33 hours of audio and 258,000+ transcribed words of Dr. Truett's final two full years in the pulpit (1941-1943) are now available online here.
_________________________________________________________________________________________
CALENDAR OF SELECT EVENTS
Upcoming events of interest to Baptists
August 18-23, 2014 — Nurturing Faith Experience: Montana, sponsored by Baptists Today, Baptist History and Heritage Society, CBF of North Carolina and the Pittman Center of Gardner-Webb University. For more information contact John Pierce or Bruce Gourley.
November 6-17, 2014 — Nurturing Faith Experience: Israel, with Dr. Tony Cartledge, Old Testament scholar. A 10 day tour of the Holy Land. For more information see the March 2014 edition of Baptists Today, call 478-301-5655 or email info@baptiststoday.org.
April 20-22, 2015 — Annual conference of the Baptist History and Heritage Society. Location: Nashville, Tennessee. Hosts: National Baptists – American Baptist College and First Baptist Church, Capitol Hill Theme: "Seeking Justice: Baptists, Nashville, and Civil Rights." More information.