An Electronic Baptist Journal Bridging Yesterday and Today
[Vol. 13, No. 9]

Editor: Bruce T. Gourley, executive director, Baptist History and Heritage Society
The Baptist Studies Bulletin (BSB) is a free online journal produced by the Baptist History and Heritage Society (BH&HS) and offering scholarly analysis, informed editorials, book reviews, and special features for subscribers. You may access previous issues to or subscribe or unsubscribe from the BSB. Republishing of articles is allowed, but please provide credit and a link back to the Baptist Studies Bulletin.
If you find the Baptist Studies Bulletin useful, please consider joining the Baptist History and Heritage Society and/or donating to the Society.
We wish you a Merry Christmas and a Happy New Year.
TABLE OF CONTENTS
"Christianity in a Posthuman World"
Part Two: Cyborgs, Now and in the Future
by Bruce T. Gourley
"A BSB Preview for 2015: Young Baptists on 'Why I am a CBF Baptist'"

BH&HS Annual Conference 2015
April 20-22, 2015 / Nashville, Tennessee
Theme: "Seeking Justice: Baptists, Nashville and Civil Rights"
Program Personalities
Call for Paper Submissions and Panels
"Baptist Heritage Tours in England"

Baptist Essay Contests
Baptist Joint Committee Religious Liberty Essay Scholarship Contest
U.K. Baptist Quarterly Payne Memorial Essay Competition

_________________________________________________________________________________________
CHRISTIANITY IN A POSTHUMAN WORLD
Part Two: Cyborgs, Now and in the Future
by Bruce T. Gourley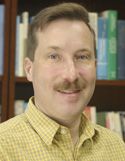 This is the second of a three-part series on a vast, mind-boggling and already-unfolding seismic shift in the story of humanity and life, a chapter that many scholars and observers have dubbed "posthumanity." In the second part of this series, we survey the accelerating fusion of humans and technology.

In the first part of this series we examined the effects of smartphones on humanity. In short, a growing body of surveys, social behavior studies and scientific analysis indicates that the pervasive presence and inherently addictive nature of smartphones often changes, negatively, the cognitive abilities and social awareness of individuals.
While computers for many decades have enhanced human life in the spheres of work, leisure and home life, the conversation about a posthuman era arose on the margins of public discourse only about 20 years ago. As digital devices have increasingly saturated seemingly every sphere of human existence in the developed world, the posthuman conversation since the year 2000 has skyrocketed.
Even as mounting evidence suggests that smartphones are altering fundamental human behavior, most users of mobile devices are physically one degree removed from the technology itself. That is, in most cases our phones are neither directly worn on nor embedded within our bodies.
The remaining distance between humans and technology, however, is rapidly closing. Most visible are wearable mobile devices. The hottest new technological niche, such devices are often in the form of bracelets or watch-like apparatuses that are programmed to monitor the user's health and fitness, or computerized glasses that feature cameras and/or project streaming data. Many stores this Christmas season are stocked with such devices, including your local Costco. Consumer wearable technology is now a drop-down menu option on Amazon.
A greatly enhanced but less common type of wearable technology is the exoskeleton, a computer-powered body frame that can help paraplegics walk, increase worker productivity and turn soldiers into supermen. You can't yet buy an exoskeleton at your local super store or Amazon, but it you could, the price tag would be $100,000 or more. Affordable exoskeletons may be many years away.
In addition to wearable technology that monitors our physical health, projects information in front of our eyes or wraps around our bodies to enhance physical capabilities, computer scientists are making rapid strides in the development of processors that mimic the neural networks in the human brain. Google, IBM, Stanford and others are hard at work trying to crack the neural computing code. While there is not yet a computer that can replicate human cognition, the creation of the equivalent of a digital human brain seems merely a matter of time.
The convergence of the proliferation of wearable computers and the race for digital cognition has, in turn, fostered advancements in cyborg technology. Once the domain of science fiction, cyborgs—the fusion of organic and biomechatronic parts in a being—already exists in the early stages. Some amputees are now living with mechanized, computer-programmed machines limbs that are organically embedded and controlled by the user's mind and/or muscles. Some blind persons now have vision thanks to computerized brain implants and electronic eyes.
Neil Harbisson of Northern Ireland, born colorblind, became the world's first official cyborg in 2004. Now he is one of hundreds, or perhaps thousands. Implanted in Harbisson's head and projecting outward is a digital antenna that allows him to see not only colors normally accessible to the human eye, but also infrared and ultraviolet light. In addition, his Bluetooth-equipped digital-aided brain can process remote light waves sent via external cameras and, in the future, satellites.
"For me, a cyborg is someone who feels their technology is a part of their biology," Harbisson says. "They have integrated a device or devices into their body and this has added something to their senses or capability above and beyond what's ­currently normal for humans."
MIT's Biomechatronics Group is at, or near, the forefront of cyborg technology. "First, we seek to restore function to individuals who have impaired mobility due to trauma or disease through research and development," their website notes. "Second, we develop technologies that augment human performance beyond what nature intends."
Interestingly, familiarity with the physical integration, or fusion, of technology and humans has led to a backlash against the term "cyborg." Use of the word has already peaked, and no one word has taken its place, in part due to the fact that cyborg technology has become so personal and commonplace as to no longer be a novel or foreign concept.
Yesteryear's scary, science-fiction cyborgs have morphed into neighborly computer-enhanced humans. Unlike the cloning of human beings, ethical concerns regarding cyborgs do not garner headlines. Upon losing an arm (or a leg, or an eye), who wouldn't want to become a cyborg if given the opportunity?
If the current state of the fusion of technology and humans is any indication, both science and the general public seem to be of a general opinion that cyborging is an acceptable way to directly enhance one's bodily and cognitive capabilities. Digital devices, after all, do not intrude into the realm of human consciousness or delve into the murky depths of the soul.
At least not yet.
In conclusion, should religion be concerned with the rapidly advancing fusion of computers and humans? Here are a few questions for congregations to ponder:
What does it mean to be created in the image of God?
Does cyborg technology negate the worth of impaired, incomplete or flawed human beings?
Cyborg technology is capable of greatly enhancing the quality of life of individuals. Should such technology, now subject to market forces and far too expensive for all but the wealthiest (or luckiest) of persons, be made available to all persons who would benefit from it?
Should limits be placed on the technological enhancement of human beings?
As cyborg technology transforms humanity further and further beyond that which is natural, at what point does a human body become something other than human?
What is the essence of humanity, and at what point would that essence be violated in the fusion of computers and humans?
Next month, Part 3 of this series: "Christianity in a Posthuman World: Beyond Humanity"

_________________________________________________________________________________________
A BSB PREVIEW FOR 2015: YOUNG BAPTISTS ON "WHY I AM A CBF BAPTIST"

As the 25th anniversary of the Cooperative Baptist Fellowship approaches, the presence of a new generation of Baptist ministers is increasingly evident in congregational leadership, missions, campus ministries, CBF organizations and annual national, state and regional CBF gatherings.
In 2015 the Baptist Studies Bulletin will feature young Baptist writers in a series entitled, "Why I am a CBF Baptist." From these young Baptists we'll hear personal testimonies of conviction and faith in action.
Kicking off the series in January will be Dr. Aaron Weaver, Communications Manager on the CBF National staff in Atlanta, Georgia.
Stay tuned.
_________________________________________________________________________________________
BAPTIST HISTORY AND HERITAGE ANNUAL CONFERENCE 2015
Hosted by American Baptist College, Nashville, TN and
First Baptist Church Capitol Hill, Nashville
April 20-22, 2015

Theme: "Seeking Justice: Baptists, Nashville and Civil Rights"

The Baptist History and Heritage Society is pleased to partner with American Baptist College and First Baptist Church Capitol Hill for our 2015 annual conference.
Conference speakers, presenters and panelists will focus on the theme of "Seeking Justice," with significant attention focused on Nashville Baptists' contributions to the Civil Rights movement.
Program Personalities
Program personalities will include Dr. Forrest E. Harris, President of American Baptist College, Nashville; Rev. Dr. Kelly Miller Smith, Pastor of First Baptist Church Capitol Hill, Nashville; Dr. Pamela Smoot, Professor of African American History, Southern Illinois University, and BH&HS Vice President; Rev. Bonnie Oliver Brandon, ordained minister, National Baptist curriculum writer, Memphis, Tennessee and Secretary and Conference Coordinator, Baptist History and Heritage Society.
Additional program personalities will be announced soon.
Call for Paper Proposals
The Society welcomes individual paper proposals for the conference. Proposals should focus on the theme of "Seeking Justice" (whether focused on Nashville or beyond), be 500 words or less in length, and saved in Microsoft Word format (or in the body of an email).
Members and friends of the Society are also invited to suggest a session of papers, focused on a specific topic and consisting of two to three presenters and a moderator.
Participants in paper sessions will each be allowed no more than 20 minutes for their presentations.
Individual proposals, paper session proposals and any additional queries about the Nashville conference may be emailed to BH&HS executive director Bruce Gourley. Paper proposals are due January 15.
Lodging information is now available, while registration for the conference will begin in January 2015, via the BH&HS website.
We hope to see you in Nashville in April.
_________________________________________________________________________________________
BAPTIST HERITAGE TOURS IN ENGLAND: BRINGING THE PAST TO LIFE
Central to their heritage the Catholics have Rome, the Anglicans have Canterbury, the Methodists have Epworth, but the origins of the Baptists have been largely forgotten. In fact the most important sites for the origin of the British and American Baptists lie in one small area of England – north Nottinghamshire and Lincolnshire. Local members of the Baptist Church at Retford (itself on the same site since 1691) have now formed a group to promote awareness and arrange tours for visiting Baptists.
This small area of English countryside has a Christian heritage of astonishing richness. For Baptists we can probably say it started in the early seventh century when the missionary, St Paulinus, baptised hundreds from the kingdom of Lindsey by immersion in the River Trent, after which the area saw a succession of great medieval saints and some important spiritual texts such as The Cloud of Unknowing. However from the 1540s it began to produce many religious radicals, who challenged the restrictive status quo and some of whom paid with their lives. From about 1600 local puritans began to abandon the Church of England and move to Holland where, under the leadership of Thomas Helwys and John Smyth, they became Baptists. Another group left for New England and became known as the 'Pilgrim Fathers' – although quite a few women went too!
However the area all of these people came from is now known largely for its connections with the 'Pilgrim Fathers' and also with the Wesleys – the spiritual heritage of 40 million or more Baptists worldwide has been lost. The aim of local Baptists is to rediscover this heritage.
It is an extraordinary fact that Smyth, Helwys and their successor Murton (as well as Robinson, Brewster and Bradford), all came from villages within a few miles of each other. Helwys and Murton returned to England to start the first Baptist church in that country, but died in prison in London – martyrs for their beliefs. Helwys in particular is notable for arguing for free will in an age of Calvinism, and also for his defence of religious freedom for all. Over the next few years the region produced a number of other Baptist 'greats' – Thomas Grantham, then saw the baptism of Dan Taylor in the local river, on to the famous Victorian Chartist Thomas Cooper from Gainsborough, who had a re-conversion experience whilst giving an anti-religion lecture and became a Baptist after taking tea with a local minister's wife. The same region also produced John Cotton, John Wheelwright and the wife of Roger Williams, controversial founder of Rhode Island. On the way it also saw the first Quaker congregations, who were often in dispute with the Baptists!
Retford Baptist Church members have formed Pilgrims & Prophets to organise local Christian heritage tours and use them as a basis for fellowship and even evangelism. All those with an interest in Christian and Baptist history who are planning to visit England are welcome to contact the group who can provide guided tours, help with somewhere to stay and also share fellowship with you in historic but thriving Baptist churches. Programmes can include one day tours to cover the Baptists or the Pilgrim Fathers, or more extensive trips including visits to great cathedrals. The group can cater for leisure travellers, student groups or even a larger church group.
Pilgrims & Prophets can meet the needs of small groups and large groups, including day visitors and those who wish to stay longer. You can contact the group to discuss a visit by:
Visiting the website: http://pilgrimsandprophets.co.uk/
Email to: mail@pilgrimsandprophets.co.uk
Text or phone: +44 7586 732462
_________________________________________________________________________________________
Readers of the Baptist Studies Bulletin may find the following Baptist essay contests of interest.
Baptist Joint Committee Religious Liberty Essay Scholarship Contest
Entries are now being accepted for the 2015 Religious Liberty Essay Scholarship Contest, sponsored by the Religious Liberty Council of the Baptist Joint Committee. High school juniors and seniors can win up to $2,000 for college.
All high school students in the graduating classes of 2015 and 2016 can enter by writing an essay between 800-1,200 words addressing the following:
Under federal law, employers cannot discriminate on the basis of religion — and other protected categories — when hiring if they have 15 or more employees. A conflict can arise when an employer refuses to allow an employee to wear religious clothing at work or refuses to hire someone because of such attire. For example, clothing retailer Abercrombie & Fitch claimed its "look policy" allowed it to not hire a Muslim woman who wanted to wear a hijab — or head scarf — on the sales floor.
In an essay, discuss whether and to what extent an employer should be able to dictate an employee's attire — such as denying an employee's request to wear religious garb.
Should the image or brand the employer portrays with a dress code trump the employee's religious expression? What are the broader implications for religious liberty?
Each year, the contest engages high school students in church-state issues by directing them to express a point of view on a religious liberty topic. The grand prize is $2,000 and a trip for two to Washington, D.C. Second prize is $1,000, and third prize is $250. Entries must be mailed to the Baptist Joint Committee and postmarked by March 6, 2015, to be eligible.
Click here for the entry forms and complete rules. For more information, visit BJConline.org/contest.
U.K. Baptist Quarterly Payne Memorial Essay Competition
"Patterns of Ministry at Home and Abroad: Change and Continuity"
Discussion of ministry is very much a contemporary concern but it has been at the heart of Baptist understanding of the church's mission from the earliest confessions of the seventeenth century onwards, and it is there more recently as a vital part of the Faith and Order document – Baptism, Eucharist and Ministry – seeking consensus amongst the churches.
How do Baptists relate to a three-fold ministry of bishop, presbyter and deacon? The words may not come easily to Baptist lips, in this country at least, but the different functions are there – -the ministry of episcope or oversight, found in the role of messengers in the seventeenth century, later Association Secretaries, General Superintendents/Regional Ministers and the many who in subsequent years have exercised more informal patterns of episcope. Pastors have been highly esteemed, but what are their essential functions? Preaching, pastoral care, the ministry of sacrament/ordinance? Churches have been anxious to serve those in need though without any precise definition of diaconal office, though the nearest to this is probably to be found in the history of the deaconess order. There may be debate today about the notion of bivocational ministry, but it might be argued that this has been part of a pattern of service over many years, with the pastor who also served as schoolmaster perhaps being the most common combination. The diversity of chaplaincy services also needs analysis, and the ministry of women both in this country and in the mission field is worthy of study. What too of the argument that ministers are not college-made but Spirit-formed: how are women and men prepared for ministry? And how does the idea of the priesthood of all believers relate to all this? An evaluation of the work of a particular minister could be the subject of an appropriate entry.
Whilst the area of potential study has been deliberately set very wide, candidates are advised to limit their area of investigation to what can be properly encompassed within an essay of no more than 6,000 words for the main text. The essay should be original, unpublished, based on personal research, and not have been awarded another prize. The winning entry, and any other deemed worthy, will be published in the Baptist Quarterly. The Society reserves the right to make no award if no essay is of sufficient merit.
Submissions should be written with proper critical apparatus, for example professional footnotes, bibliography, and identification of appropriate archival material [preferably conforming to the style-guide for articles for the Baptist Quarterly]. They should be sent to the Secretary of the Baptist Historical Society no later than 31st December 2016.
The Payne Memorial Essay commemorates the life and work of the Revd Dr E.A. Payne (1902-80), General Secretary of the Baptist Union of Great Britain and Ireland, a President of the World Council of Churches and President of the Baptist Historical Society.
_________________________________________________________________________________________
CALENDAR OF SELECT EVENTS
Upcoming events of interest to Baptists
April 7-8, 2015 — 2015 Walter B. and Kay W. Shurden Lectures on Religious Liberty and Separation of Church and State, Mercer University, Macon and Atlanta, Georgia. Guest Speaker: Alan Brownstein, professor at the University of California, Davis, School of Law. More information.
April 20-22, 2015 — Annual conference of the Baptist History and Heritage Society. Location: Nashville, Tennessee. Hosts: National Baptists – American Baptist College and First Baptist Church, Capitol Hill Theme: "Seeking Justice: Baptists, Nashville, and Civil Rights." More information.
June 15-19, 2015 — Annual national Cooperative Baptist Fellowship General Assembly, Dallas, Texas. More information.
July 22-26, 2015 — 21st Baptist World Alliance Congress, Durban, South Africa. Theme: "Jesus Christ, the Door." More information.