An Electronic Baptist Journal Bridging Yesterday and Today
[Vol. 14, No. 2]

Editor: Bruce T. Gourley, executive director, Baptist History and Heritage Society
The Baptist Studies Bulletin (BSB) is a free online journal produced by the Baptist History and Heritage Society (BH&HS) and offering scholarly analysis, informed editorials, book reviews, and special features for subscribers. You may access previous issues to or subscribe or unsubscribe from the BSB. Republishing of articles is allowed, but please provide credit and a link back to the Baptist Studies Bulletin.
If you find the Baptist Studies Bulletin useful, please consider joining the Baptist History and Heritage Society and/or donating to the Society.
TABLE OF CONTENTS
"Celebrating With and Learning From an Unchurched Generation"
by Bruce T. Gourley
"Why I am a CBF Baptist": Voices of Young Baptists
by Kristopher Aaron
Deer Park Baptist Church, Louisville, KY

"Reflections: Fighting for a 'Both/and' Outlook
by J. Brent Walker
Baptist Joint Committee for Religious Liberty

BH&HS Annual Conference 2015
April 20-22, 2015 / Nashville, Tennessee
Theme: "Seeking Justice: Baptists, Nashville and Civil Rights"

_________________________________________________________________________________________
CELEBRATING WITH AND LEARNING FROM AN UNCHURCHED GENERATION
by Bruce T. Gourley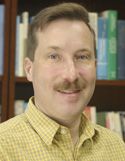 Americans aged 18-35, the "millennial" generation, are forsaking organized religion on a scale unparalleled in over 200 years. Yet rather than agonizing about millennials' lack of religious commitments, how might congregations celebrate with and learn from millennials?

Historians estimate that in the last two decades of the eighteenth century only five to ten percent of Americans attended church, compared to an estimated 75 to 80 percent in the first half of the eighteenth century. In 1793 one pastor blamed liberalism, skepticism, church state separation and a secular U.S. Constitution for low church attendance and the neglect of God in general. In frustration he asked, "Is not infidelity the fashion?"
Baptists of the late eighteenth and early nineteenth centuries, however, rejoiced in America's founding as a secular nation established on religious liberty for all and church state separation. They were confident that the newly-established free marketplace of voluntary faith would lead to a revival of religion. Sure enough, by 1810 the Second Great Awakening was well under way, accompanied by soaring church attendance.
Some two centuries later, America is in the midst of another rapid decline of organized religion. While church attendance is not as low as that of the late eighteenth century, Gallup polling indicates that almost 25% of Americans never attend church, double that of the the 1990s. Other surveys reveal that only about half of millennials "look to religion for guidance." Millennials, in short, are leading the way in the devaluation of religion, with approximately one-third declaring no religious affiliation (prompting the moniker "nones").
A recent national fundamentalist conference entitled "Fighting for the Heart of the Millennial Generation" lamented that "as many as 70-90% of millennials" are "leaving the Christian church" and pointed to Christian  homeschooling as the answer to reversing "this major spiritual collapse."
Withdrawing into the protective shell of home and church walls, however, is more an admission of defeat than a serious attempt to engage the decline of institutional Christianity. Not only do few millennials darken the doors of church buildings, but they put more trust in science than religion. Holding a Christian conference on the millennial generation–a generation that believes that science can make the world a better place–in a creation museum is not exactly forward thinking.
Also unhelpful are majoritarian conservative Christian efforts in recent years to do an end run around church state separation by using legal means to limit full religious liberty to Christians only. Millennials don't buy the argument of conservative Christians that legal equality for the LGBT community violates the religious liberty of Christians. Only 41% of millennials believe religious liberties in America are under threat, compared to 61% of seniors who are convinced that religious liberties are endangered. In the bigger picture, while 59% of American senior citizens insist America is a Christian nation, only 29% of millennials embrace the mythological construct of America as a Christian nation.
As Baptists, we can celebrate and cheer millennials' shared commitment to pluralism, full religious liberty for all and church state separation. Rather than moving backwards in the direction of colonial Christian theocracies as many older Christians wish, we can hope that millennials, churched and unchurched alike, will continue to champion the freedom convictions of our faith forebears.
We can also celebrate millennials' commitment to charitable giving and social activism. Some 87% of millennials give to charity each year, albeit in smaller amounts than older generations, while 70% of millennials consider themselves to be "social activists." Baptists, for much of their first two centuries often viewed as social outcasts and theological heretics, have traditionally been amongst the "least of these." In addition, the progressive expressions of traditional Baptist faith have a long and storied history of social activism reflective of Christ's concern for marginalized persons. We can hope that millennials, churched and unchurched alike, will remain sensitive to the needs of the poor and the oppressed and act on their behalf.
In addition to ways in which congregations can celebrate convictions shared by traditional Baptists and millennials at large, what might churches learn from these increasingly irreligious young people?
To begin with, millennials can teach congregations much about money.
At a time in which wealth inequality has reached record proportions in America, the millennial age group is greatly impacted as plutocracy overwhelms historical capitalism. Unlike in previous generations, few young people today will acquire life long jobs with good retirement benefits. Facing a life of limited financial resources, many millennials have eschewed the materialism of prior generations. Owning homes, cars and stuff in general is not a top priority. In a recent survey, 75% of millennials said they would rather spend money on an experience than a "material object." From millennials, churched and unchurched, congregations can learn both the perils of wealth inequality and the importance of placing life experiences before materialism, lessons that could potentially be applied to church budgeting.
Secondly, millennials hold the key to future church growth: diversity.
One hundred and fifty years after the American Civil War and fifty years after the height of the Civil Rights movement, most Baptist churches in America remain segregated. At the same time, millennials are the most racially diverse generation in American history. Most congregations in America, in other words, are out of touch with millennial demographics. The decline of institutional religion cannot be reversed if church sanctuaries remain segregated, and it is hard to envision local congregational integration happening to any significant degree without the leading of millennials. From millennials, churched and unchurched, congregations can learn how to overcome the lingering demon of racial tribalism.
Thirdly, unchurched millennials are not interested in congregational overtures.
The business world is only too acutely aware that millennials are skeptical of marketing efforts directed at them. Whether openly acknowledged or not, the same is true of the religious world. Most millennials are not going to walk into the doors of a church, and most are not thinking much about God or the Bible. Resistance to institutional "outreach" efforts poses a challenge to the most sincerest and inclusive of congregations. Millennials trust their close friends more than anyone or anything else. In the words of one consulting firm, the "key to success in reaching Millennials is to market with them rather than to them." Embracing this dynamic co-branding paradigm is inherently difficult for congregations that value and guard inherent structural methodologies that provide comfort and meaning for long-term members. Millennials, unchurched and churched, can help congregations evaluate and identify structural impediments to healthy church growth.
In conclusion, the marketplace value of religion in America is sinking rapidly, imperiling the future vitality of institutional Christianity. Rather than blaming the largely irreligious 80 million young persons aged 18-35 and known as millennials, congregations can opt to search for common ground with this increasingly unchurched generation. Baptist congregations in particular share significant convictions that could provide fertile ground for working together. In addition, congregations willing to reposition themselves alongside millennials can potentially begin a journey of partnership toward a new vision of congregational health through the re-imagining of what it means to be "church."
_________________________________________________________________________________________
"WHY I AM A CBF BAPTIST": VOICES OF YOUNG BAPTISTS
by Kristopher Aaron
Deer Park Baptist Church, Louisville, KY

Kristopher Aaron is minister of church growth and outreach at Deer Park Baptist Church in Louisville, Ky.
Theologically, I am a self-described moderate. And theologically, I agree with CBF's stance on many issues, especially women. I believe that men and women are equally gifted and equally called to serve by God. And I have seen this personally. My wife, an ordained minister herself, is just as ministerially gifted as any male colleague I've met. She listens emphatically. She leads excellent Bible studies. And most importantly, she has a minister's heart in the way she genuinely loves people. My wife is a talented minister and one of the reasons I'm a CBF Baptist is because I want to belong to a Baptist organization that affirms her giftedness.
I'm also a CBF Baptist because I want to serve in churches like FBC Hawkinsville, my home church that just ordained my soon to be 84-year-old grandmother as a deacon. My grandmother is the epitome of what a deacon is supposed to be and do. While she shows great signs of personal piety in her church attendance, prayer life, and her daily reading of Scripture, she also exhibits the heart of a servant in the way she takes people to the doctor and checks on others when they're sick. She writes people notes, makes phone calls, and brings people food. I'm proud to be a member of and serve in churches that ordain people due to their giftedness and signs of spiritual maturity rather than their age or their gender. Being a CBF Baptist allows me to do that.
I've also seen theologically diversity in CBF and I believe that such diversity serves as a visible representation of theological freedom. I believe in the Baptist principles of soul freedom, Bible freedom, church freedom, and religious freedom. And one of the reasons I'm a CBF Baptist is because they aren't just paid lip service in CBF. They are celebrated. There is no one from outside a local church that tries to tell church members who to ordain or how they should read the Bible. There is no one from outside a local congregation that tries to tell church members what specific creeds they must believe in or what theological positions they must hold. There is freedom in that, a freedom that allows local congregations to discern how the Spirit is leading them to get involved in their local communities.
I'm also a CBF Baptist because of the people. I'm a CBF Baptist because of field personnel like Wanda Ashworth, Trey and Jenn Lyon, Missy Ward Angalla, and Carson and Laura Foushee. I've seen them not only care for but also advocate on behalf of the people and the communities that they serve. I've seen their efforts to educate others on root causes of generational poverty and racism, so that the future for the people in their communities might be brighter than what they currently experience. I know about their efforts in advocating for refugee women who are often voiceless. I see how CBF encourages theological freedom and how it supports people with passion to help the less fortunate.
These are the many reasons why I am a CBF Baptist.