An Electronic Baptist Journal Bridging Yesterday and Today
[Vol. 14, No. 3]

Editor: Bruce T. Gourley, executive director, Baptist History and Heritage Society
The Baptist Studies Bulletin (BSB) is a free online journal produced by the Baptist History and Heritage Society (BH&HS) and offering scholarly analysis, informed editorials, book reviews, and special features for subscribers. You may access previous issues to or subscribe or unsubscribe from the BSB. Republishing of articles is allowed, but please provide credit and a link back to the Baptist Studies Bulletin.
If you find the Baptist Studies Bulletin useful, please consider joining the Baptist History and Heritage Society and/or donating to the Society.
TABLE OF CONTENTS
"What is Justice?"
by Bruce T. Gourley
"Why I am a CBF Baptist": Voices of Young Baptists
by Heather Burke
Minister to Children, First Baptist Church, Conway, SC

Nurturing Faith Experiences
July 13-18, 2015 — Glacier, Montana
September 28 – October 2, 2015 — Coastal Georgia

_________________________________________________________________________________________
WHAT IS JUSTICE?
by Bruce T. Gourley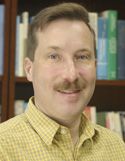 What is justice from a Baptist perspective?
In April the 2015 annual conference of the Baptist History and Heritage Society convenes in Nashville to explore the nature and scope of justice. The conference is hosted by First Baptist Church Capitol Hill and American Baptist College, both of which have long been at the forefront of seeking justice for disadvantaged persons.
In addition to keynote presentations, approximately thirty paper presentations will address various aspects of justice. Also, national Cooperative Baptist Fellowship is hosting a breakfast for conference participants and Nashville pastors.
At a time when justice issues are front and center in the American public eye, the Society's Nashville conference will offer valuable insight and perspective into contemporary events.
Also during the conference, Dr. Walter B. Shurden Sr. will be honored for his many scholarly contributions in the field of Baptist history.
I hope you will consider joining us in Nashville from April 20-22. Online registration is open, and hotel prices are discounted through the month of March.
Click here for more information and to register for the conference.
_________________________________________________________________________________________
"WHY I AM A CBF BAPTIST": VOICES OF YOUNG BAPTISTS
by Heather Burke
Minister to Children, First Baptist Church, Conway, SC

Well, my knee-jerk response is to say, "The SBC wouldn't have me." I'm a woman ordained to the gospel ministry. I don't like other people telling me who God made me to be. God and I have talked, and I'm pretty clear on my calling. I am a minister. I happen to be a minister to children. But that's not because I thought it was the theologically correct place for my gender. I work with children because that is the area of ministry God called me to, and God has a sense of humor.
I didn't mean to work with kids. In fact, I was pretty adamant until my last year of seminary that I wouldn't work with kids. I didn't mean to be a CBF Baptist either; it just kind of happened. Happy accidents and the Divine sense of humor.
I grew up in a fantastic SBC church. I went to all the programs; I spoke the language; I wanted to be Lottie Moon. I mean, I dressed up as Lottie Moon for a 1st grade school project in public school. Ministry was always my life-plan.
CBF wasn't on my radar until my late college years. I was a Religious Studies major at a (mildly) SBC university. Several years of college angst and painful self-reflection led me to realize that I was not going to be the next Lottie Moon. I found, however, that I rather liked the academic pursuit of religion. I liked questioning my faith and combining heart and head to really dive into scripture. I discovered this word "inerrant," and realized I thought it was a load of malarkey.
That's about the time I had to become some other kind of Baptist. I didn't see many options for me in the kind of church I grew up in. I'll always love and appreciate my background. My childhood church formed me as a person and as a person of faith; I couldn't accept a call to ministry without it. But I think you can call a place home, knowing it's time to say goodbye.
So I said my goodbyes and filled out an application to a CBF seminary. All I really knew about CBF was that they were ok with women preachers and didn't jump on the inerrancy bandwagon. That sounded pretty good to me. Plus, McAfee felt like a place I could call home.
The CBF world has become a home for me. As I have grown to know this new home, I have learned that the CBF identity goes way beyond the "women issue" or even the denominational disagreements out of which we were born.
CBF Baptists are about partnership. If you share our vision of serving Jesus in the world, we can be partners. We don't have to agree on all the doctrine, and we don't have to have all the answers. We don't have to do ministry in the same way or in the same places.
We come together to share experiences and vision, resources and expertise, with the same prayer that God would use this network of ministry to further the Kingdom work of each individual ministry around the world. It's like I tell my students: There's only so much we can do on our own. When we work together, our resources multiply, and we can do so much more. CBF is a pretty small world, but I especially love how our size hasn't limited our vision of what God can do when Christians work together.
_________________________________________________________________________________________
NURTURING FAITH EXPERIENCES
in 2015

BH&HS is partnering with Baptists Today in offering two unique events in which participants will experience the beauty of God's creation and converse about Baptist faith, history and theology.
GLACIER, MONTANA
July 13-18
Leader: Ken Mottram, a hospital chaplain and experienced guide with deep knowledge of the Glacier region and 29 years of exploration.
Hosts: John Pierce, executive editor of Baptists Today, and Bruce Gourley, who will offer a photography workshop.
_________________
COASTAL GEORGIA
September 28-October 2
Theologian John Franke, author of Manifold Witness: The Plurality of Truth, will lead the group in theological conversation. The photo above is by Bruce Gourley, who will lead a photography workshop.
Click here for more information.
_________________________________________________________________________________________
The Spring 2015 edition of the Baptist History & Heritage Journal, a festschrift in honor of Dr. Walter B. Shurden Sr., will be arriving in postal mailboxes in late March to early April. Click here for information about subscribing to the journal.
Dr. Wayne Flynt interjected economics and education into the race conversation in a recent "Community Conversation on Race" in Mobile, Alabama.
A former Baptist church has been converted into an Underground Railroad historical center. Read about the Blairsville Underground Railroad Historical Group.
_________________________________________________________________________________________
CALENDAR OF SELECT EVENTS
Upcoming events of interest to Baptists
April 7-8, 2015 — 2015 Walter B. and Kay W. Shurden Lectures on Religious Liberty and Separation of Church and State, Mercer University, Macon and Atlanta, Georgia. Guest Speaker: Alan Brownstein, professor at the University of California, Davis, School of Law. More information.
April 20-22, 2015 — Annual conference of the Baptist History and Heritage Society. Location: Nashville, Tennessee. Hosts: National Baptists – American Baptist College and First Baptist Church, Capitol Hill Theme: "Seeking Justice: Baptists, Nashville, and Civil Rights." More information.
April 24-24, 2015 — Annual conference of the Association of Librarians and Archivists at Baptist Institutions (ALABI), Nashville, Tennessee. More information.
June 15-19, 2015 — Annual national Cooperative Baptist Fellowship General Assembly, Dallas, Texas. More information.
July 13-18, 2015 — Nurturing Faith Experience: Glacier, Montana. Adventure and Inspiration. More information.
July 22-26, 2015 — 21st Baptist World Alliance Congress, Durban, South Africa. Theme: "Jesus Christ, the Door." More information.
August 23-26, 2015 — Baptist Ideals Tour. An educational tour of Colonial Williamsburg, VA focused on Baptist history and hosted by CBF North Carolina. More information.
September 28-October 2, 2015 — Nurturing Faith Experience: Coastal Georgia. Adventure and Inspiration. Featuring theologian John Franke. More information.