An Electronic Baptist Journal Bridging Yesterday and Today
[Vol. 14, No. 4]

Editor: Bruce T. Gourley, executive director, Baptist History and Heritage Society
The Baptist Studies Bulletin (BSB) is a free online journal produced by the Baptist History and Heritage Society (BH&HS) and offering scholarly analysis, informed editorials, book reviews, and special features for subscribers. You may access previous issues to or subscribe or unsubscribe from the BSB. Republishing of articles is allowed, but please provide credit and a link back to the Baptist Studies Bulletin.
If you find the Baptist Studies Bulletin useful, please consider joining the Baptist History and Heritage Society and/or donating to the Society.
TABLE OF CONTENTS
"Religious Liberty, Sexuality and the Bible"
by Bruce T. Gourley
"Why I am a CBF Baptist": Voices of Young Baptists
by Kyle Caudle
Minister of Spiritual Formation
First Baptist Church, Winston-Salem, NC

The One Social Justice Conference This Year
That You Should Attend
April 20-22, 2015
Nashville, TN

Nurturing Faith Experiences
July 13-18, 2015 — Glacier, Montana
September 28 – October 2, 2015 — Coastal Georgia

_________________________________________________________________________________________
RELIGIOUS LIBERTY, SEXUALITY AND THE BIBLE
by Bruce T. Gourley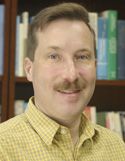 Although their numbers are rapidly shrinking and include few young persons, many American evangelicals are demanding the right to discriminate against LGBT persons in the name of religious liberty.
As Tony Perkins of the Family Research Council (2012 recipient of the Southern Baptist Convention's Ethics and Religious Liberty Commission's "Distinguished Service Award") noted in the April 3, 2015 edition of Time Magazine while speaking against gay marriage, "as long as sexual liberty is trying to force religious liberty to embrace that, it is not going to happen."
American evangelicals by and large have become adept, in recent years, at perverting religious liberty to apply only to themselves. Sadly, many Baptists, having long ago abandoned their faith roots of equal religious liberty for all and church state separation, are among the modern day evangelicals who are demanding that courts and governments privilege their faith over the beliefs of other citizens.
Under girding evangelical Christian demands for special treatment, including the right to discriminate against others, is a widespread belief in the conservative Christian community that America is a Christian nation whose laws should privilege Christians by reflecting biblical morality on matters of sexuality. Although Christianity is the dominant religious faith in the United States, evangelicals too often blithely dismiss the fact that America is not, nor ever has been, a Christian nation. For such purveyors of Christian nationalism, homosexuality is a biblical sin and should be treated as such by society and government. LGBT persons are undeserving of equal rights. Gay marriage, an abomination to God and a violation of the biblical model of marriage as one man and one woman, must be prohibited.
So adamently are many contemporary evangelical Christians opposed to homosexuality and gay marriage that one might suppose that conservative Christians in America have always stood firmly against "sexual liberty."
Unfortunately, this has not always been the case. Today's Christian opposition to LGBT persons and gay marriage is the latest installment in a long-running, and starkly inconsistent, American Christian narrative of sexuality.
(Warning: Graphic content and censored historical material ahead. The faint of heart and those content with historical amnesia should stop reading immediately! Seriously.)
Imagine, if you can (not that you would want to), a time in American history when many thousands of socially respectable, church-going, married Christian men raped single, beautiful women (and sometimes young girls) day after day, for years on end, with the knowledge of family and the public, but no reprimand from their Christian communities.
Tragically and disgustingly, it really happened. During the colonial era, early Republic and antebellum era (both North and South) and the Civil War years (South), slaveholders, many, perhaps most, of whom were Christians, commonly unleashed their lust on the most beautiful of the slave women whom they owned (as well as recalcitrant slave women in general) and who could not legally resist, the rapists often sharing their forced concubines with sons, brothers and friends. The Bible, after all, sanctioned both slavery and concubinage. Slaveholders even appropriated a biblical figure—Jezebel—to describe attractive, enslaved black women whom they insisted wanted to be sexually dominated by their owners.
The white wives and daughters—of whom southern newspapers and books of the antebellum and civil war era routinely praised their chastity, while ignoring the sexual liberties of white men with black women—of the perpetrators quietly lived with the shame and disgust of their sex-crazed husbands and fathers, forced (as were enslaved black men) to endure the presence of biracial children in their midst. Rarely able to reform their husbands, many white women did what they could to make life miserable for the slave women with whom their men were infatuated. Yet their options were limited, as they were subservient to their husbands in both law and religion, while culture, society and church quietly accepted the raping of slave women.
Following the war some white southern women talked of the rarely bespoken evil, declaring that no beautiful black slave woman escaped being raped by white men. Yet the sexual brutality continued. During Reconstruction and following many white Christian men as Klansmen (local chapters of the KKK, a self-proclaimed Christian organization, were typically comprised of leading Christians in southern communities) routinely raped black women, with "raids" sometimes being a pretext for group rape.
Whether in the colonial era, early Republic, antebellum era, Civil War years or post-war period well into the mid-20th century, the systematic raping of black women by white southern men served both as an outlet for lust and an expression of terroristic dominance over African Americans.
To mask the sexual evils of their own race, maintain the status quo of white supremacy and justify the lynchings of thousands of black men, white men and women in the South often falsely accused black males of ravishing white women. In reality, black males were already the victims of white Christian terrorism to such a extensive degree that few ever dared to touch a white woman.
In short, for much of the history of America, many white Christian men exerted their rights and liberty to rape black women and girls in order to uphold God's will of white supremacy and black subservience. All the while, white Christian communities remained largely mute, quietly acquiescing to the sexual liberties and brutality of many of the men sitting in church pews.
It is little surprise that white America has collectively forgotten such a sordid past of sexual liberties and brutality. However, the propensity of Christians to selectively appropriate scripture to oppress the "other" in matters of sexuality remains. Among today's targets are LGBT persons, of whom many evangelicals, citing scriptural injunctions against homosexuality, insist must remain second-class citizens devoid of equal rights.
Discrimination against LGBT persons falls under a larger framework of a seemingly never-ending, self-serving crusade to force society and government to abide by biblical morality. Conveniently glossed over is the reality of biblical morality: an ancient mosaic of (among other things) human slavery (which America has rejected, no thanks to earlier generations of southern white Christians), polygamy (nineteenth-century Mormons were right), concubinage, arranged marriages (still practiced by some Christians outside of the Western world), child marriages (common in portions of the world), wives as property of their husbands (also common in some parts of today's world), and execution of adulterers (some Muslim nations retain this practice) and homosexuals (of which some American Christians still advocate).
In the public sphere, opposition to homosexuality is just about the last vestige of biblical sexuality to which (many) evangelicals cling. Rather, evangelical sexuality primarily reflects western sexuality in prohibiting biblical polygamy, concubinage, child marriages, and arranged marriages. And on the two current hot-button sexual issues apart from homosexuality, many evangelicals have also embraced post-biblical views: abortion as murder and artificial birth control as evil.
Jesus—rarely invoked in evangelical crusades against homosexuals—pointed his followers away from self-serving Old Testament biblical morality and, inasmuch as could be done in the first-century world, toward a new world of human rights and equality. While Jesus never mentioned homosexuality, the Apostle Paul (traditionally interpreted) scaled back the Old Testament's harshness against the practice by lowering its sinfulness (and that of other unapproved sexual acts) to the level of greed, drunkenness and thievery (others argue that English translations listing homosexuality are incorrect). Whether re-contextualizing or altogether avoiding the subject of homosexuality, Paul in another of his writings echoed Jesus' message of human equality.
Ironically, many self-proclaimed followers of Christ simply reject Jesus' inclusionary vision, choosing instead to use the Bible as a weapon to dominate the "other," and especially the sexual "other." But isn't it about time to move beyond self-serving agendas and openly admit that the Bible does not contain the last word on human sexuality? After all, even fundamentalist Christians long ago abandoned, without apology, a large swath of biblical morality, sexual and otherwise.
And isn't it about time for all Christians to have honest and respectful conversations about how expressions of modern western sexuality are compatible or incompatible with the Gospel's timeless, central message of love? After all, using the Bible as a pretext for evil and hate and domination is rather anti-Christian.
Isn't it about time?
In the words of many Christian abolitionists of the early and mid-nineteenth-century who turned away from literal biblical interpretations and demanded freedom for blacks:
If not now, when?
_________________________________________________________________________________________
"WHY I AM A CBF BAPTIST": VOICES OF YOUNG BAPTISTS
by Kyle Caudle
Minister of Spiritual Formation, First Baptist Church,
Winston-Salem, NC

Thanks for leaving the doors open.
I happened to stumble in.
I wasn't there when the party started, but still I was welcomed in without condition.
My early experiences of Baptist life were formed in the fundamentalist fervor of independent Baptist churches. The two main things I remember about these churches were that they were KJV-only and believed women should wear dresses, not pants. While the Southern Baptists were embroiled in "the controversy" between moderates and conservatives, we were still trying to thwart the onslaught of "modern" bible translations and worldly Christian rock music.
I ended up playing in rock bands and studying religion at a state school.
Following graduation, I was confused about how to reconcile my academic experience as a religious studies major and my conservative Baptist upbringing. I desired a faith big enough for deep questions and critical inquiry, but not merely intellectual or skeptical. I needed a living, breathing faith willing to wrestle with what it means to live out the gospel today. My world had grown larger and I needed a gospel large enough to embrace that world. I needed a gospel that was willing to follow Jesus into this world rather than running away. In addition to that, I was also trying to discern my calling as a minister of this gospel.
I was called to serve a church that I had not yet found.
Thankfully, I found the Cooperative Baptists, or, perhaps they found me. Either way, I found a home.
I was a stranger and they welcomed me.
I ended up accepting a position at First Baptist Church in Winston-Salem working with youth. This church welcomed me and my questions. They gave me permission to fail, to learn, to grow. They weren't scared of questions because they trusted that no questions were too big for God. This truly was—to borrow from Suzii Paynter— a "big net" church. The ministers and the laity held very diverse opinions in matters of theology, politics, and everything else under the sun—running the spectrum from conservative to progressive. They were old and young, homeless and wealthy. Many were not even from Baptist backgrounds. Somehow they landed in this net. They weren't united by their "like-ness" but by their willingness to embrace the other. They were "forming together" well before it became a good slogan.
The kind of welcome I experienced at First Baptist Church is the same kind of welcome I continue to find of Cooperative Baptists wherever they are. We welcome the new and the young. As a divinity school student I was a CBF National Leadership Scholar even though I had only been a Cooperative Baptist for a couple years. CBF continues to invest in young ministers and theology students. CBF welcomes new churches, field personnel, and partnerships. I'm particularly impressed by our welcome of Latino congregations in our fellowship and our increased commitment to practicing racial reconciliation. These practices of welcoming the stranger reveal a theological commitment to God's big embrace of this world. I am proud to be part of a net-work of friends who have been moved by God's love and welcome.
For me, CBF has always been about life-giving, Christ-formed relationships. While beliefs, denominational structures, and practices all have their place, they can never come before relationships. Relationships—friendships—are the lifeblood of this fellowship. We are united in the holy bonds of friendship.
I am a CBF Baptist because you welcomed me in and we became friends.
My prayer for CBF is that we will continue to open our doors wide to all who may enter.
Who knows who might stumble in?
_________________________________________________________________________________________
THE ONE SOCIAL JUSTICE CONFERENCE THIS YEAR THAT YOU SHOULD ATTEND
Nashville, Tennessee
April 20-22, 2015

Representatives from American Baptists, Cooperative Baptists, National Baptists, Southern Baptists, National Baptist Covenant and Christian Ethics Today have partnered with the Baptist History and Heritage Society for an important and timely conference.
"Seeking Justice: Baptists, Nashville and Civil Rights" will look to the past, present and future, in Nashville and beyond, in a conversation about justice issues that are splashed across today's headlines throughout America.
Participants will discuss contemporary racial tensions, evidenced in recent police shootings of unarmed black men and youth, with historians, ministers, denominational leaders and a criminologist.
Register today, bring a friend and join the conversation in Nashville … and beyond.
_________________________________________________________________________________________
NURTURING FAITH EXPERIENCES
in 2015

BH&HS is partnering with Baptists Today in offering two unique events in which participants will experience the beauty of God's creation and converse about Baptist faith, history and theology.
GLACIER, MONTANA
July 13-18
Leader: Ken Mottram, a hospital chaplain and experienced guide with deep knowledge of the Glacier region and 29 years of exploration.
Hosts: John Pierce, executive editor of Baptists Today, and Bruce Gourley, who will offer a photography workshop.
_________________
COASTAL GEORGIA
September 28-October 2
Theologian John Franke, author of Manifold Witness: The Plurality of Truth, will lead the group in theological conversation. The photo above is by Bruce Gourley, who will lead a photography workshop.
Click here for more information.
_________________________________________________________________________________________
Richard V. Pierard, Professor Emeritus of History, Indiana State University and now living in Hendersonville, N.C.. is co-editor (with Donald M. Lewis of Regent College, Vancouver, B.C. Canada) of the new book Global Evangelicalism:Theology,History and Culture in Regional Perspective, published by InterVarsity Press, Downers Grove, Ill.  The twelve authors of the commissioned essays are well-known academically-trained Christian scholars from seven countries.  They show how evangelicalism over the last three or so centuries has taken on world-widel proportions, spreading from its northern heartlands and forming new and burgeoning centers of vibrant life in the global South.  They help us to understand  better the contours of modern Christian history.
Bruce T. Gourley, executive director of the Baptist History and Heritage Society, contributed the newly-revised entry on "The Baptist Tradition" in the recently-released 2nd edition of the Worldmark Encyclopedia of Religious Practices.
_________________________________________________________________________________________
CALENDAR OF SELECT EVENTS
Upcoming events of interest to Baptists
April 20-22, 2015 — Annual conference of the Baptist History and Heritage Society. Location: Nashville, Tennessee. Hosts: National Baptists – American Baptist College and First Baptist Church, Capitol Hill Theme: "Seeking Justice: Baptists, Nashville, and Civil Rights." More information.
April 24-25, 2015 — Annual conference of the Association of Librarians and Archivists at Baptist Institutions (ALABI), Nashville, Tennessee. More information.
June 15-19, 2015 — Annual national Cooperative Baptist Fellowship General Assembly, Dallas, Texas. More information.
July 13-18, 2015 — Nurturing Faith Experience: Glacier, Montana. Adventure and Inspiration. More information.
July 22-26, 2015 — 21st Baptist World Alliance Congress, Durban, South Africa. Theme: "Jesus Christ, the Door." More information.
August 23-26, 2015 — Baptist Ideals Tour. An educational tour of Colonial Williamsburg, VA focused on Baptist history and hosted by CBF North Carolina. More information.
September 28-October 2, 2015 — Nurturing Faith Experience: Coastal Georgia. Adventure and Inspiration. Featuring theologian John Franke. More information.