An Electronic Baptist Journal Bridging Yesterday and Today
[Vol. 14, No. 5]

Editor: Bruce T. Gourley, executive director, Baptist History and Heritage Society
The Baptist Studies Bulletin (BSB) is a free online journal produced by the Baptist History and Heritage Society (BH&HS) and offering scholarly analysis, informed editorials, book reviews, and special features for subscribers. You may access previous issues to or subscribe or unsubscribe from the BSB. Republishing of articles is allowed, but please provide credit and a link back to the Baptist Studies Bulletin.
If you find the Baptist Studies Bulletin useful, please consider joining the Baptist History and Heritage Society and/or donating to the Society.
TABLE OF CONTENTS
"A Nation Yet Divided"
by Bruce T. Gourley
"Why I am a CBF Baptist": Voices of Young Baptists
by Emily Holladay
Associate Pastor (Children and Families)
Broadway Baptist Church, Louisville, KY

In the Words of Baptists
The Importance of Freedom of Conscience for Minorities

Nurturing Faith Experiences
July 13-18, 2015 — Glacier, Montana
September 28 – October 2, 2015 — Coastal Georgia

A Baptist Portrait
Sutton Griggs, Minister and Novelist
_________________________________________________________________________________________
A NATION YET DIVIDED
by Bruce T. Gourley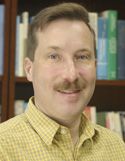 One hundred and fifty years ago this month the American Civil War came to an official end with the capture of former Confederate president Jefferson Davis.
With the rebellious Southern states forced back into the Union, black slaves emancipated, and the U.S. government committed to providing education, job training, legal protections, voting rights and deeded land to former slaves, the prospects of the realization of America's ideals of freedom and equality seemed tantalizingly close. The enthusiasm and hard work of thousands of Northern Christians in assisting freedmen in their new lives of freedom evidenced a powerful expression of the Bible's core teachings of love, freedom and the dignity of all humans as God's creation.
Too soon, however, something went terribly wrong. White Southerners, in the name of God no less, resorted to intimidation, violence and terrorism in order to maintain a racial caste system of white supremacy and black subservience. Northerners, tired of trying to police the pervasive and entrenched violence, gave up and left the South to its own devices. Black Southerners for generations were left at the mercies of whites who took away most of their rights and beat or killed any person of color who dared to challenge white rule or was simply in the wrong place at the wrong time. White supremacy, the perpetrators of terrorism insisted, was the will of God.
One hundred years after the end of the Civil War, and fifty years ago from the present day, racial apartheid in America reached a tipping point by May 1965. The 1964 Civil Rights Act, less than a year in effect, outlawed racial segregation in public schools, workplaces and public facilities.
In March 1965 yet another of countless incidents of white, mob violence against blacks throughout the South took place in Selma, Alabama. "Bloody Sunday," however, was captured on television and film, the hatred, ugliness and evil on display for all the nation to see. Whereas other acts of white violence and terrorism had thus far failed to force the U.S. government to provide full protection for black citizens, Selma galvanized politicians, leading to the passage of the Voting Rights Act, criminalizing racial discrimination in voting, in August of that summer.
But between March and August lay the month of May, a month in which the Gallup organization conducted a poll that revealed that 45% of Americans yet thought the Johnson administration was moving too fast on racial integration, with a mere 14% expressing the opinion that integration was not happening rapidly enough. A strong majority of white southerners, not surprisingly, felt integration was being implemented too rapidly. To their credit, the Johnson administration ignored the opposition of white Americans and pressed ahead.
Now, on the 150th anniversary of the Civil War and the 50th anniversary of the Voting Rights Act, a black president occupies the White House, in his second term of office, no less. The presidency of Barack Obama, however, historic that it is, has done little to to bridge the enormous divide that yet separates white and black America.
Most white Americans today own homes, while most black Americans are renters, many living in the nation's most blighted urban neighborhoods. The average black family owns about 5% of the wealth of the average white family. Alongside this vast economic disparity, black Americans are proportionally far more likely to be arrested than are whites. In the states of the Old Confederacy, white politicians have a solid lock on state political structures and dominate the region's representation in Washington, D.C. And church sanctuaries North and South are the most segregated places in the nation.
In the America of 2015 and despite the amazing story of Barack Obama, white Americans as a class of citizens are advantaged in every way over black Americans, reflective of a systemic, racial bias hearkening back to antebellum days. The Civil War forced white southerners to remove the physical shackles of black enslavement, but ultimately did not tear down the underlying ideological construct of white supremacy both South and North. Today, although America's legal system is formally color blind, social, educational and economic structures remain firmly grounded in white privilege and advantage. As of yet, there is no tangible movement toward parity.
During the Civil War America's churches, opposed North and South, were an integral part of the battle to define freedom, liberty and equality. The bloody battlefields on American soil are long past, yet racism, discrimination and inequality remain a very real part of the nation's landscape. If Christianity is to play a positive role in the America of the next 150 years, a good place to start would be in helping a still-divided nation overcome the dark side of the Civil War's legacy.
Portions of this article are excerpted from my upcoming book, Baptists and the American Civil War: Crucible of Faith and Freedom, due out this summer from Nurturing Faith Books. On October 22-23 you are invited to join me, fellow historian Bobby Lovett, and Baptists Today editor John Pierce at First Baptist Church in Chattanooga, TN for a "Civil War @ 150" presentation, dialogue and local tour.

_________________________________________________________________________________________
"WHY I AM A CBF BAPTIST": VOICES OF YOUNG BAPTISTS
by Emily Holladay
Associate Pastor (Children and Families)
Broadway Baptist Church
Winston-Salem, NC

I have always been Baptist; I was born Baptist, raised Baptist, went to Baptist camps, and attended a Baptist University. Before I even celebrated my first birthday, I enrolled in my first class at Southern Seminary in Louisville, Ky., where I spent four years in day care and preschool before entering public school. My parents hosted many Baptist heroes in our home, and many people whom I look to with great admiration today knew me when I was in diapers. To say I was immersed in Baptist life would be an absolute understatement. In fact, I think I was Baptist first and child second.
As I got older, the tides of Baptist life changed dramatically in my hometown. My understanding of what it meant to be Baptist shifted from supporting missions and Bible drills to attacking others and belittling women. By middle school, I added a new word to my vocabulary – "dually-aligned." As a youth, I spent one week of every summer at the SBC-sponsored GA (Girls in Action) camp, and one week at CBF-sponsored Passport camp.
Many of my friends who grew up in Louisville, also children of ministers and seminary students, left Baptist life completely. They lost their Baptist home early in life and decided to seek Christian community elsewhere. I chose to stick around in large part, simply because I didn't have anywhere else to go. Being Baptist was all I knew and I couldn't imagine any other way of expressing my faith.
Eventually, like my friends, I couldn't be content living in two zip codes anymore. Dually-aligned wasn't working for me. Leaving my parents house for the first time to venture into the brave new world of college, I needed to find a faith home.
As a highly driven and independent woman, the decision was easy for me. I grew up believing I could be anything and do anything. I have always sought leadership roles, and I wasn't going to attend a church that wouldn't let me serve as a deacon or teach Bible study. Though at the time, I didn't want to be ordained, I wanted open doors, and didn't want to be a part of a denomination that wouldn't ordain me. I chose the Cooperative Baptist Fellowship, because it seemed to be the more accepting half of my dual citizenship.
In the years since, I have come to own and value my place in the CBF zip code. It's been a long time since I've been CBF by necessity or process of elimination. I choose to be CBF, because, yes, it is the Baptist home where I feel I can most fully express who I am and who I am called to be, but that's not the end of my story. I choose to be a CBF Baptist, because it is the Baptist body that remembers and fights daily for what it truly means to be Baptist and the freedoms inherent therein.
I continue to be a CBF Baptist, because I am inspired by the passion, dedication, and commitment of past and present leadership. I am a part of CBF, not just a bystander, because I can be. There is room for me in CBF. And I truly believe that the work we do together is life-changing, transformative, and a faithful testament to the God who created and loves this world.
I am a CBF Baptist, because CBF is my home. I am a CBF Baptist, because CBF is making a difference. I am a CBF Baptist, because I know God is at work in and through this movement.
Read Emily's blog at RevOnTheEdge

_________________________________________________________________________________________
IN THE WORDS OF BAPTISTS: THE IMPORTANCE OF FREEDOM OF CONSCIENCE FOR MINORITIES

A diverse group of Baptists gathered in Nashville in April for a conversation about freedom and justice. Keynote speakers addressed Civil Rights and contemporary justice issues. In one-on-one interviews some participants discussed the broader historical perspective of the four-centuries long Baptist freedom movement. Following are a few excerpts.

KELLY MILLER SMITH: Among the things that helped [advance] most of the issues during the time of the Civil Rights movement, whether it was the sixties or before, was to be able to understand and to see and to hear a free voice, free to share what needs to be said. The effectiveness of a protest movement is the freeness of the voice to articulate the issues. That is one of the beauties of being Baptist. We were not constrained by any political alliances. We were all free and independent congregations.
CAROLYN BLEVINS: [Early] Baptists began to push for freedom when they were a minority. And it was very important for them to carve out that freedom in a place where they were a minority. However, in many areas today Baptists are a majority, and I think it's even more important as a majority faith that they fight for those same rights for the people who are in minority positions, that just because we may have a wider acceptance, it doesn't mean we can push our beliefs on other people.
BOB PATTERSON: I think freedom of conscience is the wellspring from which the other great Baptist beliefs spring. And, most of our folks are all for freedom of conscience for themselves … It's hard when you're a majority, or a person in some sort of power, at least economic comfortableness, to understand what it's like to be a minority, to not have rights … The challenge for me as a pastor is to be able to help our folks who are in a completely different context to put themselves in the shoes of those early Baptists to understand what it is like to be a persecuted minority, to be denied freedoms that we take for granted. If I can get people to understand the context in which these beliefs were formed then they will certainly believe them, understand them, and maybe [become] more passionate about them.
MELODY MAXWELL: Freedom of conscience … was the foundation of the Baptist movement. In some parts of the United States Baptists have become the majority, and sometimes forget to advocate for religious freedom, and freedom of conscience for all of those around us … Instead we [should be] advocating for all individuals to have their freedom of conscience before God and to follow their own faith whether … [the person is] our Muslim neighbor or perhaps the atheist down the street who claims no faith.
BUDDY SHURDEN: God's will is for people to be free … We [Baptists] came out of the religious womb crying for freedom because we didn't have it. Both the church and the state in early Baptist life … discriminated against us. We were minorities and so the cultural context in which we were born was an adverse, oppositional kind of context … Early Baptists believed that if faith was to be vital, if it was to be genuine, it had to be free … We struggled for political and religious freedom … we energetically, enthusiastically, premeditatedly broke laws, deliberately and with forethought because those laws discriminated against us … [and] our [Baptist] ancestors suffered and advocated not only for their own rights but for the rights of all people … When I look at Baptists globally, I think I have lots of hope for those Baptists who are minority people in countries where they have to struggle for their conscience's sake. I think those people are the ones who teach us in the future. When I look at Baptists in America I get concerned that we are losing our grip on those issues that shaped us and made us distinctively Baptist.
_________________________________________________________________________________________
NURTURING FAITH EXPERIENCES
in 2015

BH&HS is partnering with Baptists Today in offering two unique events in which participants will experience the beauty of God's creation and converse about Baptist faith, history and theology.
GLACIER, MONTANA
July 13-18
Leader: Ken Mottram, a hospital chaplain and experienced guide with deep knowledge of the Glacier region and 29 years of exploration.
Hosts: John Pierce, executive editor of Baptists Today, and Bruce Gourley, who will offer a photography workshop.
_________________
COASTAL GEORGIA
September 28-October 2
Theologian John Franke, author of Manifold Witness: The Plurality of Truth, will lead the group in theological conversation. The photo above is by Bruce Gourley, who will lead a photography workshop.
Click here for more information.
_________________________________________________________________________________________
A BAPTIST PORTRAIT: SUTTON GRIGGS, MINISTER AND NOVELIST

John Gruesser, Professor of English at Kean University in Union, New Jersey, is the creator of a website "devoted to the life and literature of Sutton E. Griggs (1872-1933), a Southern Baptist minister who published more novels in book form than any other African American at the turn of the twentieth century."
The site contains biographical information, an extensive bibliography, information about Sutton's novels and audio recordings of his sermons.
Click here to access the "Sutton Griggs" site.
_________________________________________________________________________________________
CALENDAR OF SELECT EVENTS
Upcoming events of interest to Baptists
June 15-19, 2015 — Annual national Cooperative Baptist Fellowship General Assembly, Dallas, Texas. More information.
July 13-18, 2015 — Nurturing Faith Experience: Glacier, Montana. Adventure and Inspiration. More information.
July 22-26, 2015 — 21st Baptist World Alliance Congress, Durban, South Africa. Theme: "Jesus Christ, the Door." More information.
August 23-26, 2015 — Baptist Ideals Tour. An educational tour of Colonial Williamsburg, VA focused on Baptist history and hosted by CBF North Carolina. More information.
September 28-October 2, 2015 — Nurturing Faith Experience: Coastal Georgia. Adventure and Inspiration. Featuring theologian John Franke. More information.
October 22-23 —  Nurturing Faith Experience: Civil War @ 150. First Baptist Church, Chattanooga, Tennessee. A conversation about the legacy of the American Civil War. Co-sponsored by the BH&HS and led by historians Bruce Gourley and Bobby Lovett.