An Electronic Baptist Journal Bridging Yesterday and Today
[Vol. 14, No. 7]

Editor: Bruce T. Gourley, executive director, Baptist History and Heritage Society
The Baptist Studies Bulletin (BSB) is a free online journal produced by the Baptist History and Heritage Society (BH&HS) and offering scholarly analysis, informed editorials, book reviews, and special features for subscribers. You may access previous issues to or subscribe or unsubscribe from the BSB. Republishing of articles is allowed, but please provide credit and a link back to the Baptist Studies Bulletin.
If you find the Baptist Studies Bulletin useful, please consider joining the Baptist History and Heritage Society and/or donating to the Society.
TABLE OF CONTENTS
"The Other Side of the Millennial Equation: The Non-Religious and Science"
by Bruce T. Gourley
"Why I am a CBF Baptist": Voices of Young Baptists
by Kyle Tubbs
Lead Pastor and Co-Missioned CBF Church Planter
Grace Baptist Church, Round Rock, Texas

"Remembering James Dunn, Religious Liberty Advocate"
1932-2015

Upcoming Event: The Legacy of the American Civil War
October 22-23, 2015 — Chattanooga, TN

New Resources for Baptists and Beyond
Charleston Readings and More

_________________________________________________________________________________________
THE OTHER SIDE OF THE MILLENNIAL EQUATION: THE NON-RELIGIOUS AND SCIENCE
by Bruce T. Gourley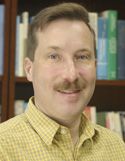 In recent months I've read several commentaries and been involved in a few dialogues about millennials and science. Christian observers typically, and understandably, approach the topic by analyzing the views of Christian millennials.
According to the most recent Pew Forum research, just over one-half of millennials in America self-identity as Christians, a percentage that continues to decline. Perhaps even more revealing is that only about twenty percent of millennials, according to the conservative Barna Group, view church attendance as important. Much smaller than that is the subset of Christian millennials usually analyzed in commentaries about religion and science: students or recent graduates of Christian universities and seminaries.
There is, however, another subset of millennials whose views are arguably more revealing and of greater importance than those who consider themselves Christians or who are committed to church: the roughly 35% who are religiously uninvolved, a group whose numbers are rapidly rising.
As revealed by Pew Research, there are more millennials outside of religious life than there are evangelical Protestants (20%), Catholics (16%) or mainline Protestants (11%). The non-religious are growing so rapidly, while the religious steadily decline, that in a decade or two they might well outnumber evangelical, Catholic and mainline Protestant millennials combined.
Statistically speaking, the future vitality of Christianity in America lies not among the shrinking subsets of millenials who are Christians, but rather among the rapidly growing and dynamic subset of millennials (and post-millennials) who claim no religious affiliation.
Who are these non-religious millennials? Many are the children and grandchildren of long-churched Christians who gave up on church. A growing number, however, have never been involved in church or religious life otherwise.
Contrary to Christian millennials enrolled in or graduated from Christian institutions, non-religious young persons place their faith in science, not the Bible. And ominously, their trust in science leaves little to no room for religious beliefs.
"Curious and awestruck" is how one analyst describes millennials fascination with science. Bill Nye the Science Guy and astrophysicist Neil deGrasse Tyson are rock stars to America's millennial generation, having far greater followings than any religious personality.
Historian and economist Neal Howe, whose scholarly works focus on generational shifts and society, sums up the preeminence of science: "What Millennials really like about science is its ability to take an innovation and make the whole world, or community, a better place."
Leslie Long, associate professor of religion at Oklahoma City University, notes that millennials have been "raised with science as their way to prove things. Whether it be global warming, whether it be how they've gone through and mapped the human genes, or whatever it is. They're a generation that likes to see proof and religion doesn't always fall equal to that." Perhaps underlying this shift from religion to science is millennials' status as the most educated generation in American history, with their report cards showing "much greater improvement in science and math than in reading and writing."
One recent poll found that 57% of millennials trust scientists, a higher percentage than that of any other societal institution analyzed (this figure is almost three times the percentage of millennials who believe church attendance is important). Whereas non-religious millennials trust science as a way to make the world a better place, some one-third of millennials who turned away from religion cited "negative teachings" and "negative treatment" toward LGBT persons as a major reason for abandoning religion. In effect, they left because religion was making the world a worse place. Perhaps even more revealing, among the growing percentage of young persons who have never been involved in religion, few will likely ever trust religion to make the world a better place.
In short, the decades-long decline of organized religion in American life is paralleled by the maturing of science as the primary public steward of truth and a better force of good in the world than religion. That we are in an unparalleled scientific age is unquestionable, while the prospects of the church regaining its authoritative footing seems remote. Christian millennials and post-millennials will continue incorporating science into their faith, but there will be less and less of them. Meanwhile, the proportion of non-religious, scientifically-focused Americans will increase.
In the face of demographics, if the church is unwilling or unable to set aside traditional dogma and doctrine that can neither withstand scientific scrutiny nor serve as a force of good for humanity, American Christianity as an institution runs the risk of becoming a footnote within a few more generations.
In moderate Baptist life a broader millennial — and scientific — conversation is needed.
The clock is ticking.
_________________________________________________________________________________________
"WHY I AM A CBF BAPTIST": VOICES OF YOUNG BAPTISTS
by Kyle Tubbs
Lead Pastor and Co-Missioned CBF Church Planter
Grace Baptist Church
Round Rock, Texas

I was a freshman in college and decided to visit a local Baptist church. My adjunct New Testament professor, who was also the pastor, was one of my favorite instructors. I confess my original intentions of attending the church may have been influenced by hoping to brown nose a little bit. Little did I know this experience would introduce me to a life changing way of being Baptist. Along with the first time visitor's packet from the church, I received a pen with printing along the side: "Cooperative Baptist Fellowship: A New Way To Be Baptist." Something about that slogan peaked my interest. What was so different about the type of Baptist I knew growing up?
It wasn't long into my first visit to the church that I realized I wasn't in Kansas anymore: There were women serving right alongside the men. The service was more liturgical than I had ever experienced in Baptist worship. The members were using phrases like "social justice" to talk about their ministries in the church. I wanted to know more about this Cooperative Baptist Fellowship (CBF)!
While each congregation in CBF is unique, I knew these types of Baptists possessed something I wanted. They supported Walter Shurden's historic and distinctive categorizations of Religious Freedom, Soul Freedom, Bible Freedom, and Church Freedom. There was a link to Baptist heritage while also empowering freedom in creativity for present context. They supported both women and men in ministry. My girlfriend (who is now my wife) and I were able to worship, serve, and grow together as equals under the call of God. The denomination was also more of a network of Kingdom churches rather than some sort of superpower imposing creeds on the people. Congregations worked together on mission to value justice while being sensitive to local culture and partnering with indigenous people.
My first experience with CBF was eleven years ago, but the same ethos gives energy to the Fellowship today. When my wife and I followed the call of God to plant a church a couple of years ago after I finished seminary, one of our major priorities was teaming with CBF. The Fellowship valued our own autonomy while also walking alongside us for spiritual support, coaching, and consultation. They gave us the space to be who God called us to be and valued the fragile freedoms they preached. I spoke with other Baptist church planting groups and many of them had a specific playbook they wanted us to follow. CBF asked us what we valued, what we had to offer, and how we felt called. They then helped us formulate a contextualized vision, mission, and core values out of who God called us to be. We crafted a model for a church that appreciated liturgy, contemplation, both women and men in ministry, ethics, interfaith dialogue, and spiritual formation. Even though we are unique, we still partner with a diversity of churches who are united together through common fellowship.
We want to be "big tent" Baptists who are bridge builders rather than rock throwers, and we find comfort in other Baptists who speak our same language. CBF gives me hope for a way to be Baptist in the Kingdom of God. The "denomi-network" (phrase coined by Suzii Paynter) provides space for relationships, friendships, and community for people who seek unity in our diversity. We proudly choose to be Cooperative Baptists and would welcome others to join us in God's wonderful Kingdom service together.
Kyle currently serves as a Cooperative Baptist Fellowship Fellow, Chair of the Austin/San Marcos regional board for CBF TX, and a Baptist Joint Committee on Religious Liberty Fellow. Kyle is a Ph.D. candidate in Leadership Studies at Dallas Baptist University. Follow Kyle on Twitter @kyleleetubbs.

_________________________________________________________________________________________
REMEMBERING JAMES DUNN, RELIGIOUS LIBERTY ADVOCATE
1932-2015

James M. Dunn, formerly executive director of the Baptist Joint Committee for Religious Liberty, died July 4, 2015 at the age of 83. Dunn was an uncompromising advocate of religious liberty and church state separation in similar fashion to earlier Baptist leaders and heroes Roger Williams, John Clarke, Isaac Backus, John Leland and George Truett. A friend to traditional Baptists everywhere, Dunn championed the best of Baptist ideas, principles and convictions.
James M. Dunn: 1932-2015 (Baptist Joint Committee)
James Dunn: Robust Advocate for Religious Liberty, Dies July 4 (Baptist News Global)
Remembering James Dunn (John Pierce, Baptists Today)
To Countless Baptists, James Dunn Was an Instrumental Influence (Aaron Weaver, Cooperative Baptist Fellowship)
Remembering James Dunn: Baptist Champion of Religious Freedom (Rob Boston, Americans United)
_________________________________________________________________________________________
UPCOMING EVENT: THE LEGACY OF THE CIVIL WAR
Chattanooga, TN
October 22-23, 2015


Last month's terrorism in Charleston and the continued debate over the nature of the Confederate flag are vivid reminders that 21st century America yet struggles with the legacy of the American Civil War.
Yes, the Civil War was about slavery. But what about racism and inequality in the North during the war? And what was the larger context of the war?
Join historians Bruce Gourley and Bobby Lovett, as well as Baptists Today executive editor John Pierce, for dinner and a dialogue about Baptists during the American Civil War and the legacy of the war.
Sponsored by the Baptist History and Heritage Society, Baptists Today, First Baptist Church of Chattanooga and Tennessee Cooperative Baptist Fellowship, the event will be held at the First Baptist Church of Chattanooga, 506 E. 8th Street.
A tour of the Chickamauga and Chattanooga National Military Park is included.
Click here for more information.
_________________________________________________________________________________________
NEW RESOURCES FOR BAPTISTS AND BEYOND

Charleston Syllabus: The African American Intellectual History Society has compiled "a list of readings that educators can use to broach conversations in the classroom" in the wake of the horrific June 2015 murders in Charleston at the Emanuel African Methodist episcopal Church. The resources are also useful for church groups. Click here to access the readings.
Quiver Theology and Global Sustainability: John McKeown is the author of a new volume, God's Babies: Natalism and Bible Interpretation in Modern America. A theology of large families is central to Mormonism, historically embraced by many Roman Catholics, and increasingly popular in Protestant evangelical circles, including among many conservative Baptists. But is the movement theologically sound or environmentally wise? The book is published by Open Book Publishers. Click here for more information or to purchase the book.
Crucible of Faith & Freedom is Bruce Gourley's new book about Baptists and the Civil War. It is a compilation of the "Baptists and American Civil War" series in Baptist Today, with additional essays. The book examines what Baptists — North and South, White and Black — were saying and doing during the Civil War, as a month-by-month summary of the extensive online daily digital journal, civilwarbaptists.com. To order your copy of Baptists and the American Civil War: Crucible of Faith & Freedom, click here.
_________________________________________________________________________________________
CALENDAR OF SELECT EVENTS
Upcoming events of interest to Baptists
August 23-26, 2015 — Baptist Ideals Tour. An educational tour of Colonial Williamsburg, VA focused on Baptist history and hosted by CBF North Carolina. More information.
October 22-23, 2015 —  Nurturing Faith Experience: Civil War @ 150. First Baptist Church, Chattanooga, Tennessee. A conversation about the legacy of the American Civil War. Co-sponsored by the BH&HS, Baptists Today and the Tennessee Cooperative Baptist Fellowship, the dialogue will be led by historians Bruce Gourley and Bobby Lovett and facilitated by Baptists Today executive editor John Pierce.
October 30-31, 2015 — East Texas Christian Writers Conference at East Texas Baptist University in Marshall, Texas, Bruce will lead seminars on "Writing History" and "Writing, Publishing and Marketing in the Digital Age."
May 23-25, 2015 —  Annual conference of the Baptist History and Heritage Society, hosted by Baylor University and Truett Seminary in Waco, Texas. The conference will be held in conjunction with the National Association of Baptist Professors of Religion (NABPR) and the Association of Librarians and Archivists at Baptist Institutions (ALABI). The theme is  "Perspectives in Baptist History." Click here for more information.