An Electronic Baptist Journal Bridging Yesterday and Today
[Vol. 14, No. 10]

Editor: Bruce T. Gourley, executive director, Baptist History and Heritage Society
The Baptist Studies Bulletin (BSB) is a free online journal produced by the Baptist History and Heritage Society (BH&HS) and offering scholarly analysis, informed editorials, book reviews, and special features for subscribers. You may access previous issues to or subscribe or unsubscribe from the BSB. Republishing of articles is allowed, but please provide credit and a link back to the Baptist Studies Bulletin.
If you find the Baptist Studies Bulletin useful, please consider joining the Baptist History and Heritage Society and/or donating to the Society.
TABLE OF CONTENTS
"Evangelical Christians: Persecuted Believers or Spoiled Brats?"
by Bruce T. Gourley
"Why I am a CBF Baptist": Voices of Young Baptists
by Lawrence B. Powers
Minister to College Students, Oakmont Baptist Church
Greenville, North Carolina
& CBF NC Campus Minister, East Carolina University

"Religious Liberty Resources"
Understanding the Contemporary Debate

Call for Papers: 2016 BH&HS Annual Conference
May 23-25, 2016
Hosted by Baylor University's Truett Seminary
_________________________________________________________________________________________
EVANGELICAL CHRISTIANS: PERSECUTED BELIEVERS OR SPOILED BRATS?
by Bruce T. Gourley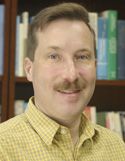 For much of America's history, white Christians have occupied first class seats in society, culture and economics, while persons of other faiths, no faith or other skin color jockey for second or third class seating somewhere in the back of the room.
Baptists of earlier generations warned Christians not to think too highly of themselves, insisting that all persons deserved freedom of conscience and religious liberty. In the First Amendment, America's founders enshrined Baptist principles of freedom of conscience, religious freedom for all and church state separation. Yet America's founding as a secular nation angered many theretofore first class (white establishment) Christians, who in the early nineteenth century mounted a campaign to force the government to tear down the wall between church and state. Over two centuries later, many (primarily white, older evangelical) Christians, insisting they should be privileged above others, are often quick to falsely claim persecution when someone of another faith, no faith, another skin color or different sexual orientation seeks equality.
Young millennial Americans across the theological and ideological spectrum largely see today's self-centered evangelical Christians for what they are: spoiled brats who have hijacked the monikers "evangelical" and "Christian" for their own selfish ends.
Millennials by and large know that white evangelical complaints of an increasing "cultural cost of being a Christian" are nonsense, as are accusations of Christians being forced into hiding inside church walls because of public hostility directed toward them. In reality many privileged, evangelical, majoritarian, white Christians are angry over the prospects of sharing cultural, social and economic power with minority others. From a sense of entitlement they demand freedom for themselves only in the form of exclusive first class privileges. Sadly, many Baptists, having long ago abandoned their own faith heritage of equality for all, have joined the ranks of the entitlement-minded.
Look no further than this year's presidential primaries, where many candidates are verbally jousting for the evangelical Christian vote by staking out strong positions against non-evangelicals, non-Christians, the LGBT community, persons living in poverty, immigrants, and minorities seeking voting rights. The answer to America's problems, they insist, is exclusive civil, religious, social, cultural and economic liberties for conservative and fundamentalist Christians, persons of inherently superior religious pedigree. The angrier the tone in making such demands, the more many white evangelicals seemingly roar their approval.
Many observers perceive that the spoiled brats ranting and raving and demanding special privileges under the banner of evangelical Christianity are far removed from the teachings and witness of Christ. Tragically, the further away from Christ that entitlement-minded evangelicals flee into their self-centered theology, the more likely are Americans to join the rapidly growing ranks of the "nones."
On the other hand, an increasing number of inclusionary Baptist millennials in church, ministry, denominational and non-profit leadership positions bear witness to Jesus' non-discriminatory message of equality, love and embrace of all persons.
In this publication throughout this year we've read the stories of some of these remarkable young Baptists. This coming holiday season let us give thanks for the witness of faithful young Baptists, and let us receive the Christmas gift of salvation from the destructive shackles of a privileged, selfish, entitlement-minded mentality.
_________________________________________________________________________________________
"WHY I AM A CBF BAPTIST": VOICES OF YOUNG BAPTISTS
by Lawrence B. Powers
Minister to College Students, Oakmont Baptist Church
Greenville, North Carolina
& CBF NC Campus Minister, East Carolina University

The first time I ever heard the words "Cooperative Baptist Fellowship" was when, as a junior in high school, my family moved to Smithfield, North Carolina. It was the third time I had relocated in three years and I was becoming all too acquainted with having to find new community in a place where I knew no one. Not long after the move, I was invited to attend a youth group event at First Baptist Church in Smithfield, a CBF partner congregation. Though my faith journey was only three years old at the time and I was the only one in my family attending church, FBC became a place that I was quickly allowed to follow my calling to lead and where I was surround by many who encouraged me to follow a vocational call to ministry. Yet, even with all of this connection, CBF was still just a name in a bulletin, an undercurrent on my journey of faith.
A few years later I became a Religion major at Campbell University followed by graduate level studies in the Campbell Divinity School, a CBF partner in North Carolina. During those years, CBF's name came up regularly as my professors talked about their own Baptist connections and how CBF had given them a place to live out and practice their faith. These were great men and women who had been there at the very beginning of CBF and knew the struggle that its formation bore. While studying under these professors I began to fall in love with my Christian faith, and more than that, the Baptist heritage that many of them embraced themselves. Baptist names like Smyth, Helwys, and Moon, jumped off the pages of my textbooks as my professors spoke of the Baptist history that united them, and me, across the centuries. Yet, even while appreciating my Baptist tradition, I still did not understand how important CBF was and it remained just an undercurrent to my journey.
It would take a few more years into Divinity School before I truly began to feel the pull to CBF. It was during this time that I saw, first hand, CBF's commitment to missions, justice, religious liberty, and to equipping the called—regardless of whether they were male or female. I may not have grown up a CBF Baptist, but I began to realize that CBF was more than just a name I heard occasionally, it was the community where I belong.
With this in mind, just over four years ago I officially became a part of the Fellowship and have never looked back. At that time, I was hired to serve with college students in a joint position as a Campus Minister with CBF North Carolina and in staff ministry at Oakmont Baptist Church in Greenville, North Carolina. In the years since I've attended CBF General Assemblies, conferences and collegiate events where I've realized that CBF is more than a fellowship, it is my fellowship. As a member of the current CBF Fellows cohort I've been able to not only network with other young ministers and CBF staff I am humbled to know, I'm also being equipped to share the Gospel and be the minister God has called me to be, both now and in the future.
So, for the ways CBF is renewing the world through cooperation and partnership, is equipping all who are called, is living true to the Baptist heritage, and continues to give me a deep community of friends that stretches all over the world, I am and will always be, proudly a CBF Baptist.
Lawrence blogs at JourneyingThrough and is on most social media in @lawrencepowers.

_________________________________________________________________________________________
RELIGIOUS LIBERTY RESOURCES
Understanding the Contemporary Debate

Following are several helpful resources in understanding the historical Baptist commitment to non-discriminatory, equal freedom of conscience and religious liberty for all:
_________________________________________________________________________________________
CALL FOR PAPER PROPOSALS:
Baptist History and Heritage Society Annual Conference
May 23-25, 2016
Hosted by Baylor University's Truett Seminary

Held in conjunction with the National Association of Baptist Professors of Religion (NABPR) and the Association of Librarians and Archivists at Baptist Institutions (ALABI), the theme of the 2016 BH&HS Conference is "Perspectives in Baptist History and Identity."
The Society welcomes individual paper proposals for this upcoming conference. Proposals should reflect the conference theme and be 500 words or less in length. Society members and non-members alike may submit proposals.
Proposed themed paper sessions are also encouraged. Suggestions for a themed session should consist of two to three paper presentations and a moderator. Proposals for creative sessions that do not focus on traditional paper presentations are also welcome.
Individual paper presenters will be allowed no more than 20 minutes for their presentations.
For more information about the conference, click here. Proposals for individual papers, themed paper sessions and creative sessions will be accepted until January 31, 2016. Conference registration opens in February 2016.
Written proposals may be submitted by email to brucegourley@baptisthistory.org.
_________________________________________________________________________________________
CALENDAR OF SELECT EVENTS
Upcoming events of interest to Baptists
March 18, 2016 —  Cooperative Baptist Fellowship of NC (CBFNC) Annual Gathering. Hayes Barton Baptist Church, Raleigh. Click here for more information.
April 15-16, 2016 —  Cooperative Baptist Fellowship Georgia spring General Assembly. Smoke Rise Baptist Church, Stone Mountain. Click here for more information.
May 23-25, 2016 —  Annual conference of the Baptist History and Heritage Society, hosted by Baylor University and Truett Seminary in Waco, Texas. The conference will be held in conjunction with the National Association of Baptist Professors of Religion (NABPR) and the Association of Librarians and Archivists at Baptist Institutions (ALABI). The theme is  "Perspectives in Baptist History and Identity." Click here for more information.
July 4-9, 2016 —  Baptist World Alliance Annual Gathering. Vancouver, British Columbia, Canada. Click here for more information.
July 9-16, 2016 —  Nurturing Faith Experience in Yellowstone and Grand Teton national parks, co-hosted by Baptist History and Heritage Society and Baptists Today. Email Bruce Gourley for more information.