An Electronic Baptist Journal Bridging Yesterday and Today
[Vol. 15, No. 1]

Editor: Bruce T. Gourley, executive director, Baptist History and Heritage Society
The Baptist Studies Bulletin (BSB) is a free online journal produced by the Baptist History and Heritage Society (BH&HS) and offering scholarly analysis, informed editorials, book reviews, and special features for subscribers. You may access previous issues to or subscribe or unsubscribe from the BSB. Republishing of articles is allowed, but please provide credit and a link back to the Baptist Studies Bulletin.
If you find the Baptist Studies Bulletin useful, please consider joining the Baptist History and Heritage Society and/or donating to the Society.
TABLE OF CONTENTS
"Baptist Identity: A Revolutionary Journey"
by Bruce T. Gourley
"Reading the Bible Today: The Letter Kills, the Spirit Gives Life"
by Mark E. Biddle
Russell T. Cherry Professor of Old Testament
Baptist Theological Seminary at Richmond

"February is Martha Stearns Marshall Month of Preaching"
Baptist Women in Ministry

Call for Papers: 2016 BH&HS Annual Conference
May 23-25, 2016
Hosted by Baylor University's Truett Seminary
_________________________________________________________________________________________
BAPTIST IDENTITY: A REVOLUTIONARY JOURNEY
by Bruce T. Gourley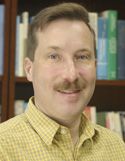 Four hundred years ago and decades before the Enlightenment, a largely-unsung hero of humanity died alone in a dark prison cell in the city of London.
From a prominent family and a man of education in a world absent freedom of conscience, Thomas Helwys forsook his privileged life in a quest to set free all human minds.
Helwy's 1616 martyrdom in the hell-hole known as Newgate Prison is a little-known but important moment in world history. Bolder and more provocative than the earlier Protestant Reformers or his contemporaries, he wrote and published a book demanding freedom of human conscience. Declaring that kings had no right to force religion upon the people, Helwys sent a copy of his book to King James I. A hand-written inscription inside the book informed the king that he had no authority over the human soul, the seat of conscience. For denying kingly dominion over human minds, James had Helwys arrested and subsequently imprisoned. Upon his death, James hoped the clamor for human rights had been put to rest.
The revolution, however, had only begun. Helwys and other early Baptists were dangerous subversives, the envisioners and spear-tips of a new world of freedom long resisted, often with violence, by kings and clerics.
Early Baptists preached an anti-authoritarian gospel of Christ who, although Lord of all, never imposed faith upon anyone. Coerced religion was inauthentic, voluntary faith the only route to religious truth. Freedom of conscience enabled voluntary faith, equal religious liberty for all protected freedom of conscience, and church state separation assured equal religious liberty for all.
With each link of their freedom chain heretical and treasonous, Baptists' future looked bleak. For nearly two centuries persecuted by Christian authorities clinging to an Old Testament culture of theocracy, they found allies in Enlightenment thinkers who embraced Baptist freedom principles not from the perspective of religious faith, but from that of human reason. From the juncture of Baptist convictions and Enlightenment reasoning emerged a maturing and world-changing human rights movement.
In the ensuing centuries challenges of slavery, gender, economics and sexuality stretched and pulled the dimensions and scope of an ever-unfolding human rights narrative, leading to no shortage of religious, social and cultural controversies through the present day. Enticed by social status, cultural privilege and political power, Baptists have far too often forsaken the uncoercive Jesus of their faith heritage and abandoned the path of human rights.
Faithful and informed Baptists, however, will not forget Thomas Helwys and the revolutionary beginnings of their faith. Nor will they shrink from the hard, subversive, often-unpopular and always others-centered commitment of championing human freedom as modeled by Jesus.
_________________________________________________________________________________________
READING THE BIBLE TODAY: THE LETTER KILLS, THE SPIRIT GIVES LIFE
by Mark E. Biddle

Mark E. Biddle, Dr.Theol (Zürich), is Russell T. Cherry Professor of Old Testament at Baptist Theological Seminary at Richmond. He has authored six books, ten translations, and more than 150 articles, reviews, and lectures. He is editor of R&E, and of the Reading the Old Testament (Smyth & Helwys) and the Smyth & Helwys commentaries.
The early church affirmed the canonical authority of the Old Testament over the objections raised by some (Marcion, for example) that its focus on covenant-keeping (works legalism) and its portrayal of an "angry," "violent" God do not comport with the Gospel's message of grace and love. Nonetheless, the history of the church's relationship with and interpretation of the Old Testament testifies to a persistent discomfort with the only Bible that Jesus and the apostles knew. Even the terms "Old Testament" and "New Testament" imply that the latter surpasses and replaces the former somehow. Dispensationalism, the idea that God has related to people in different ways in various periods of history developed by Danby and popularized among segments of Protestantism by the Scofield Bible, represents only the most systematic and consistent form of an attitude that continues to flourish in the church. Just today, I received another invitation to give a series of lectures in a local congregation on the broad topic of "problems" with the Old Testament. The invitation specified, as an example, the "problem" of the violence depicted in the Old Testament – and apparently condoned and even encouraged by its God. The recent flood of books by Old Testament scholars dealing with this and similar issues (to name only two: Matthew Schlimm, This Strange and Sacred Scripture [Baker Academic, 2015]; Thomas Römer, Dark God: Cruelty, Sex, and Violence in the Old Testament [Paulist, 2013]) testifies to the endurance of the church's discomfort with the Old Testament.
The issues often raised (polygamy, slavery, violence, legalism, etc.) deserve individual, in-depth treatment. Nonetheless, a few fundamental observations can help those who experience the Old Testament as foreign territory to find their way around in it more comfortably, and may even open up new vistas of significance.
The foundational truth about scripture involves its dual character as human and divine, in analogy to the Christian understanding of Jesus as fully human and fully divine. The hallmark of Judaism and, quintessentially, of Christianity is the conviction that the God of the universe is personal, that the Creator enters into relationship, indeed that God became a human being. The Bible, both Testaments, is the written record of God's relationship with God's people. A number of corollaries derive from this foundational recognition.
First, when believers refer to the Bible as the word of God, they should be clear that they do not mean that every word in the Bible expresses God's will. Almost half of the book of Job relates the speeches of his friends, for example. At the end of the book of Job, God states that Job's friends have not spoken the truth. God did not inspire them; God certainly did not dictate their speeches to them. They spoke, falsely, for themselves. Their words were not God's words. Yet, their words are essential to the overall message of the book of Job. Their words, even though false, become an essential component of the word. As he explicitly acknowledged, Paul expressed his own opinion, not the "command of the Lord" (1 Cor 7:25) that, "in [his] judgment" (1 Cor 7:40), it would be better in the circumstances of the time not to marry. Reading the Bible well requires discerning the role of human words in God's Word.
Second, since the Bible records God's relationship with God's people, it includes a significant proportion of narrative material relating events in the life of God's people. David committed adultery with Bathsheba and arranged the death of her husband, Uriah, to hide his crime. God did not direct David to sin; David did these things on his own. The Bible records it because it was an important event in David's relationship with God – a negative event, but important. The Bible abounds in accounts of human misbehavior: violence, sex, deceit, theft – the whole range of possibilities for human wrongdoing. God inspired none of it. The Bible faithfully records it all, however, because to say that God enters into relationship with people is to say that God becomes involved in messy human lives.
Third, since the Bible records God's relationship with God's people, it records God's involvement in a specific branch of human history. God called Abraham, a native of Ur in Mesopotamia; God called Moses, an adoptive Egyptian prince. Israel took shape as a people and a nation amid cultures that had already developed writing, that had legal systems, that had established societal norms and practices. It should not be surprising that Abraham continued many of the customs and practices (polygamy, for example) he had learned in Ur, nor that Moses and the Israelites of the Exodus would continue the institution of slavery. God met these people where they were; God did not create their culture. Over time, through relationship with God, the people of God came to clearer understandings of God's character and God' will. The Bible records the history of that growth. To take a snapshot of a moment in that history and make it definitive is to miss the grander, broader picture.
Fourth, especially with regard to the Old Testament, the Bible records the story of a specific people (Israel) living in the real world. It should not surprise readers that Israel had enemies. The Philistines wanted the same territory that Israel took into possession. God entered into relationship with a nation that had to fight for survival; the Bible records that struggle. Had Israel sought "to make peace, not war" there would be no record of God's relationship with it because the Philistines (or the Ammonites, or the Amalekites, or…) would have ended their existence as a nation.
All this can be summarized in terms of three warnings: (1) It is very important to distinguish between the human and the divine components of the Bible. (2) It can be misleading to absolutize a specific passage of scripture. The context of the whole of God's revelation, especially in Jesus Christ, is much more revelatory. (3) The virtue of humility is a chief desideratum for biblical interpreters. We, too, will almost certainly one day be seen as having been bound to our culture and blinded to God's direction.
Mark Biddle blogs at Mostly on the Bible, where this article was originally published.

_________________________________________________________________________________________
FEBRUARY IS MARTHA STEARNS MARSHALL MONTH OF PREACHING
Sponsored by Baptist Women in Ministry

The following article is adapted from the Baptist Women in Ministry website. BWIM Executive-Director Pam Durso is former Associate Director of the Baptist History and Heritage Society.
Mark your annual calendar. Make plans now to participate this February in the Martha Stearns Marshall Month of Preaching.
Since 2007, Baptist Women in Ministry has invited Baptist churches to participate in Martha Stearns Marshall Month of Preaching by having a woman preach during the month of February. This annual event has been a deeply significant source of joy and discovery for many women and churches.
If your church has never had a woman preach, our hope is that you can prayerfully and thoughtfully take small steps to help move your church toward being open. For churches that have a woman pastor or that often have women preach, this event is a great opportunity for you to stand with and support Baptists who are still hoping for and dreaming of the day that their church will allow women to preach.
This is an opportunity for you to publicly voice your support of women in ministry, to be counted with other Baptist churches in celebrating the calling and gifts of women, and to remind your congregation that God does indeed call women to the work of the kingdom. But most importantly, this is an opportunity for your church to invite into your pulpit a woman who has never had the opportunity to preach. Use Martha Stearns Marshall Month as a time to invite and support a first-time preacher.
Resources to help your church celebrate Martha Stearns Marshall Month of Preaching are available online here.
_________________________________________________________________________________________
CALL FOR PAPER PROPOSALS:
Baptist History and Heritage Society Annual Conference
May 23-25, 2016
Hosted by Baylor University's Truett Seminary

Held in conjunction with the National Association of Baptist Professors of Religion (NABPR) and the Association of Librarians and Archivists at Baptist Institutions (ALABI), the theme of the 2016 BH&HS Conference is "Perspectives in Baptist History and Identity."
The Society welcomes individual paper proposals for this upcoming conference. Proposals should reflect the conference theme and be 500 words or less in length. Society members and non-members alike may submit proposals.
Proposed themed paper sessions are also encouraged. Suggestions for a themed session should consist of two to three paper presentations and a moderator. Proposals for creative sessions that do not focus on traditional paper presentations are also welcome.
Individual paper presenters will be allowed no more than 20 minutes for their presentations.
For more information about the conference, click here. Proposals for individual papers, themed paper sessions and creative sessions will be accepted until January 31, 2016. Conference registration opens in February 2016.
Written proposals may be submitted by email to brucegourley@baptisthistory.org.
_________________________________________________________________________________________
CALENDAR OF SELECT EVENTS
Upcoming events of interest to Baptists
FEBRUARY 2016 —  Martha Stearns Marshall Month of Preaching, from Baptist Women in Ministry. More information.
March 12, 2016 —  "Baptists and Jews for Over Four Centuries," Centre for Baptist History and Heritage, Oxford, with the Baptist Historical Society and the German Baptist Historical Society. Regents Park College, Oxford. For more information contact Paul Fiddes at paul.fiddes@regents.ox.ac.uk.
March 18, 2016 —  Cooperative Baptist Fellowship of NC (CBFNC) Annual Gathering. Hayes Barton Baptist Church, Raleigh. Click here for more information.
April 15-16, 2016 —  Cooperative Baptist Fellowship Georgia spring General Assembly. Smoke Rise Baptist Church, Stone Mountain. Click here for more information.
May 23-25, 2016 —  Annual conference of the Baptist History and Heritage Society, hosted by Baylor University and Truett Seminary in Waco, Texas. The conference will be held in conjunction with the National Association of Baptist Professors of Religion (NABPR) and the Association of Librarians and Archivists at Baptist Institutions (ALABI). The theme is  "Perspectives in Baptist History and Identity." Click here for more information.
July 4-9, 2016 —  Baptist World Alliance Annual Gathering. Vancouver, British Columbia, Canada. Click here for more information.
July 9-16, 2016 —  Nurturing Faith Experience in Yellowstone and Grand Teton national parks, co-hosted by Baptist History and Heritage Society and Baptists Today. Email Bruce Gourley for more information.
OCTOBER 2016 —  Baptist History and Heritage Month, from the Baptist History and Heritage Society. More information.