An Electronic Baptist Journal Bridging Yesterday and Today
[Vol. 15, No. 3]

Editor: Bruce T. Gourley, executive director, Baptist History and Heritage Society
The Baptist Studies Bulletin (BSB) is a free online journal produced by the Baptist History and Heritage Society (BH&HS) and offering scholarly analysis, informed editorials, book reviews, and special features for subscribers. You may access previous issues to or subscribe or unsubscribe from the BSB. Republishing of articles is allowed, but please provide credit and a link back to the Baptist Studies Bulletin.
If you find the Baptist Studies Bulletin useful, please consider joining the Baptist History and Heritage Society and/or donating to the Society.
TABLE OF CONTENTS
"Baptist Biography: Green Clay Smith (1826-1895)"
Union General, U.S. Congressman, Montana Governor, Baptist Minister, Kentucky Legend and U.S. Presidential Candidate
by Bruce T. Gourley
"Perspectives from a Young CBF Baptist: New Hope in my Hometown"
by Emily Holladay
Associate Pastor (Children and Families)
Broadway Baptist Church, Louisville, KY
"Reading the Bible Today: Unto the Ends of the Earth"
by Mark E. Biddle
Russell T. Cherry Professor of Old Testament
Baptist Theological Seminary at Richmond

2016 BH&HS Annual Conference
May 23-25, 2016
Hosted by Baylor University's Truett Seminary
"America's Religious Heritage:" A Colonial Williamsburg Experience
September 19-21, 2016
Sponsors: Nurturing Faith, Baptist History and Heritage Society, Virginia Baptist Historical Society and the Baptist Joint Committee for Religious Liberty
_________________________________________________________________________________________
BAPTIST BIOGRAPHY: GREEN CLAY SMITH (1826-1895)
Union General, U.S. Congressman, Montana Governor, Baptist Minister, Kentucky Legend and U.S. Presidential Candidate
by Bruce T. Gourley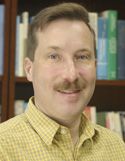 "It was in the stirring and pioneer days of Montana, and during the flush times of famous Alder Gulch, when Green Clay Smith came to the Territory as its second Executive," wrote an early Montana historian. "Virginia [City] and Helena were booming mining camps and excitement was at fever heat …. of manufactures there were none, agriculture was infinitesimal, and livestock raising and quartz mining were in their early infancy …. there were dotted here and there, at long distances, the cabin home of the ranchman, and with the exception of four small villages on the sunset side of the 'Rockies,' the towns and so-called cities were ephemeral mining camps."
A Kentucky native, grandson of famed Kentucky politician Green Clay, Baptist layman, lawyer, and former U.S. Congressman, Union general and vocal advocate for Abraham Lincoln's Emancipation Proclamation during the Civil War, Smith had been appointed Montana territorial governor by President Andrew Johnson, tasked with taming a wild land known for lack of infrastructure and hostilities between white settlers and Native Americans.
Upon the arrival of Smith and his family in Montana Territory in October 1866, the new governor "was most enthusiastically received by the people of the Territory" who hoped "for a betterment of public affairs that seemed to have been going somewhat at haphazard, in fact very recklessly, for a year then last past."
Smith did not disappoint. From Virginia City in his first official address, the governor, "a very graceful and polished speaker," noted the absence of "public buildings of any kind" and asked the Legislature to petition the U.S. Congress "for means to erect such buildings as are absolutely necessary." He also advocated for the completion of a railroad through the Territory, such a step being the best way to "enhance the value of Montana property." Beyond buildings and rails, Smith called for "a general system of education, by which the humblest and the richest partake" of together. And, of course, taxes: although great riches were being extracted by miners, tax collectors had difficulty collecting payments.
Amid the need to resolve such important matters, skirmishes with Indians continued, with no end in sight.
Successfully pointing the Legislature in the right direction, Montana's second executive, like other early territorial governors, served too briefly to see the fruition of his efforts. In the summer of 1868 the Smith family returned to Washington, D.C., where Green Clay was ordained as a Baptist minister.
Afterward with his family he moved back to his home state of Kentucky, a war veteran and former politician received as a hero. There he pastored several churches, including the First Baptist Church of Frankfort and the Twenty-Second and Walnut Street Baptist Church (later named Twenty-Third and Broadway Baptist Church) of Louisville, becoming a popular evangelist of such stature that he won over numerous former Confederate soldiers and was spoken of with great fondness, admiration and love by many of his contemporaries. During his Kentucky ministry he served as moderator of the statewide Kentucky Baptist General Association, became an early advocate for securing financial support for retired ministers, supported educational efforts for impoverished children, and initiated the composing of a history of Kentucky Baptists, recruiting historian John Henry Spencer to compose a 1,500 page, two-volume work.
In addition, Smith became a leading national proponent of the Prohibition Movement. Nominated in 1876 for president of the United States by the National Prohibition Party, he received less than 10,000 popular votes. Americans, including Baptists, were not quite ready to outlaw spirits.
In 1890 Green Clay Smith accepted the pastorate of the prominent Metropolitan Baptist Church (now Capitol Hill Baptist Church) in Washington, D.C. Popular among the city's politicians and Union veterans, in addition to Baptists, he remained pastor of the Metropolitan church until his death in 1895.
Green Clay Smith, a remarkable nineteenth century American politician, reformer and Baptist, is buried in Arlington National Cemetery.
_________________________________________________________________________________________
PERSPECTIVES FROM A  YOUNG CBF BAPTIST: NEW HOPE IN MY HOMETOWN
by Emily Holladay
Associate Pastor (Children and Families)
Broadway Baptist Church
Winston-Salem, NC

Twenty-nine years ago, I was born in Louisville, Ky., the daughter of a Baptist pastor and elementary school teacher. I lived the majority of my youth and childhood in Crescent Hill, an affluent neighborhood in Louisville's East End, before moving further East during high school.
Growing up, I knew that parts of our city were better off than others, but I never ventured much past my own part of town unless my family and I were going downtown to see the University of Louisville play football or basketball.
Due to busing, Louisville's attempt to close the educational gap between black and white children, I went to school with a diverse population of people. But, I'm not sure I was even aware that the majority of the students whose skin color did not match mine were from another side of town. I generally assumed that my classmates and shared similar familial, economic, and cultural bonds.
I carried such naiveté with me until I returned to Louisville 18 months ago to begin ministering with Broadway Baptist Church. The first time I heard of Simmons College, the only private HBCU (Historically Black College/University) in Kentucky, was when my pastor, Chris Caldwell, began meeting regularly with Simmons' president, Kevin Cosby.
Nearly a year ago, a group of pastors, including Caldwell and Cosby, began meeting weekly to discuss how they could support one another and develop a partnership that would be educational and transformational for each church involved. Before long, these pastors created a movement in Louisville called EmpowerWest, intending to develop Louisville's West End from within.
After launching the EmpowerWest movement in September 2015, the pastors challenged the entire city to read The Half Has Never Been Told: Slavery and the Making of American Capitalism, a book about the untold and overwhelming affects of slavery on today's capitalist society by historian Edward Baptist, throughout the month of February 2016 (Black History Month). The goal being that readers from across the city would come together at the end of the month for a book club with the author hosted by Highland Baptist Church.
No words can adequately describe the experience of reading The Half Has Never Been Told while also learning more about the economic disparities represented throughout my city – my home – through articles the EmpowerWest group published in the Courier Journal over the course of the month.
Despite my diverse schooling experience, I learned that Louisville is the fourth most segregated city in the United States, with more that 50% of Louisville citizens living in segregated areas. And, not only does this segregation represent racial separation, but economic status is almost entirely driven by race in Louisville, with West Louisville home to a staggeringly high poverty and crime rate, and East Louisville more aptly named Pleasantville.
My pilgrimage through The Half Has Never Been Told opened my eyes to the systems that imprison us into segregation, income inequality, and loss of human value. Throughout the book, Baptist frames historical statistics and data within the narrative of slaves whose skin color alone cost them their humanity.
Though I studied Political Science in college, no class prepared me for the lessons I learned by reading The Half Has Never Been Told. I cannot unread the 400 pages of historical data that show how each passing decade from the 1800s to early 1900s left me a legacy of $15 to every $1 that a Black person has simply because of the color of my skin.
I cannot unread the 400 pages of narrative that show how Black men and women were used as commodities – mortgaged property whose value lay only in what they could produce, not in their inherent self worth. Black men and women whose bodies were used as test dummies for the latest and greatest whipping machines.
I cannot unlearn the myriad of ways in which slavery set up a culture of efficiency over everything, with modern capitalism built on the idea that your worth is built primarily on how much one can produce, at any expense.
Through tears, I continued to read. Though lumps welled in my throat, I walked into the sanctuary of Highland Baptist Church prepared to learn more. And not even 400 pages could prepare me for the experience of word becoming flesh and inspiring a city.
More than 500 people, diverse in color, age, and everything in between, sat in Highland's sanctuary and fellowship hall, hanging each word the author spoke. After his initial remarks, Dr. Cosby shared the stage with Baptist for a panel discussion.
Cosby spoke from his heart about reconciliation, reparation, and restoration. He shared more than statistics. His words carried the pain and heart break of feeling from birth that he was not as good as – not as celebrated as – not as valuable as…
Energy in the room swelled as the hundreds of Black men and women gathered nodded and cheered Cosby's words. Though they read the stories of numerous slaves in Baptist's book, they heard their story spoken from Cosby's lips.
Even so, heartbreak did not pervade the room.
As the night went on, hope blossomed. The same hope that caused Cosby to share his heart with the crowd gathered infected the hearts and minds of hundreds of Louisvillians that night. And hope carries this movement forward amidst staggering statistics and fear of unknown territory.
That night in February, a group of pastors made space for a city to learn and grow. They challenged citizens of the nation's fourth most segregated city to break down walls that divide. They provided fertile soil for this city to begin planting new life.
Less than a month later, they opened more space for Black and White citizens to eat together in West Louisville, studying the Bible with one another and share how God is shaping this EmpowerWest movement. And, less than a month from now, my church, Broadway Baptist, will join St. Stephen Church in West Louisville for Pentecost worship and fellowship.
The pastors whose lunch conversations started EmpowerWest continue to meet weekly, building trust with one another, and visioning next steps for the movement. If all goes according to plan, there will be new pastors sitting in the same room 50 years from now, continuing the good work started less than a year ago.
The systems that Baptist wrote about in The Half Has Never Been Told were not created overnight, nor can they be broken down so quickly. EmpowerWest is committed to working day-by-day to unleash West Louisville's capacity for growth, development, and education through relationships, trust, and shared hope.
While Baptist exposed the half never told, EmpowerWest is writing the half that ought to be. And I live in hope that, within my lifetime, my naive belief that all my classmates and I entered the room equal will become a certain inalienable truth in Louisville.
To learn more about EmpowerWest, please visit www.empowerwest.com.
Read Emily's blog at RevOnTheEdge
_________________________________________________________________________________________
READING THE BIBLE TODAY: UNTO THE ENDS OF THE EARTH
by Mark E. Biddle

Mark E. Biddle, Dr.Theol (Zürich), is Russell T. Cherry Professor of Old Testament at Baptist Theological Seminary at Richmond. He has authored six books, ten translations, and more than 150 articles, reviews, and lectures. He is editor of R&E, and of the Reading the Old Testament (Smyth & Helwys) and the Smyth & Helwys commentaries.
The story of the early church as told in the book of Acts testifies to the tenacity of tribalism as a major force in human society.  A prominent strand of biblical tradition traceable to the call of Abraham and his descendants to serve as the means for God to bring blessing to all the families of the earth (Gen 12:1-3), through the prophetic call for Israel to shine as light to the nations (Isa 42:6), and including the divine promise that even Ethiopians and eunuchs will one day have a place in God's house (Isa 56:3-5) makes clear that God does not reserve God's grace only for some.  Yet, according to Acts, the disciples misconstrued even an event as unprecedented and momentous as God raising Jesus of Nazareth from the dead and Jesus' explicit command to carry the Gospel to the world as limited in scope and effect to only segments of humanity.
Commentators on Acts often note that it narrates the prodding of the Holy Spirit more than it does the "Acts of the Apostles."  Well before the political situation forced the church to abandon Jerusalem, deep-seated biases against Diaspora Jews surfaced in the treatment of widows in the church (Acts 6:1-6).  Significantly, the church solved the problem by selecting (the first?) deacons, all with Greek names (therefore, probably from the Diaspora themselves).  One of them was even a proselyte.  Peter, James, and John did not pioneer in bearing testimony to the world beyond Palestinian Jews.  The deacon, Philip, did, and even he needed angelic direction at one point (Acts 8:26).  Peter did not conclude from scriptural evidence and the promise of the Resurrection that god-fearing Romans, too, could believe and be saved.  Even after a vision and an invitation resulted in the outpouring of the Holy Spirit on all in Cornelius' household, Peter expressed astonishment that, apparently, "God is not partial" (Acts 10:34, my trans.).  Paul's missionary journeys took him first to synagogues in the Diaspora.  Another vision was necessary to motivate him to cross over into Europe (Acts 16:9).  The Gospels reached the ends of the then-known world (the Roman Empire) only because of the relentless Holy Spirit; the early church came to understand God's mission in the world, but only because of God's persistence.
Today, in the West, the church faces an altogether different set of circumstances (post-modernism, post-denominationalism, the "none" phenomenon, etc.) that many think spell the demise of the church as we know it.  Scholars study the situation; church leaders and ministers offer analyses and propose solutions; I have speculated among other things that the attitudes of the American church, especially in the South, during the height of the civil rights struggle in the 1960's and early 1970's exposed the institutional hypocrisy of the church and may have contributed to the disaffection manifest by people who came of age during that period.  Their children are now the millennials who mistrust the institutional church.  Is the church now suffering the consequences of this ancestral sin?
Until recently, I thought so.  My Hebrew class is currently finishing the book of Jonah, the first OT book that they will have read in the original language.  During a discussion of Jonah's posture toward the Assyrians and his anger at God – was it hypocrisy (God can forgive my sin, but not yours) or pure hatred? – a student mentioned a recent episode at the church she serves as an associate minister.  In a Vacation Bible School planning meeting, her proposal to advertise VBS in the local paper met surprisingly strong but initially unspecific opposition.  After several attempts to uncover the logic fueling it, one member of the planning group finally expressed fear that "it might attract the wrong kind of children."  My student was astonished.  Hearing her account of the incident, I was flabbergasted.
Since that class discussion, I have been thinking.  It may well be that in the seminary classroom I am insulated from the current mood in local churches.  A self-selection bias probably influences the churches who invite me to speak.  In any case, I visit for a Sunday or a brief series of Sundays and have no opportunity to sit in VBS planning meetings.  I belong to a congregation that reflects my sensibilities.  Thus, it may be that churches around me are full of people who can classify children as the "right" or "wrong" kind and who are willing to erect obstacles to prevent some children from hearing the Gospel.
I have been thinking further.  Can the sub-text of racial rancor evident in current political rhetoric and the degree of its acceptance among people who claim to seek the restoration of the US as a "Christian nation" be interpreted as anything other than evidence that the hypocrisy of Jonah and of the civil rights era church lives on?  I do not want to fall into the error of judging the quality of another person's faith, but I know that Jesus recommended that one pay attention to the fruit of the tree.  I also know Jesus' love commandment and John's warning that if we do not love one another, we walk in darkness (1 John 2:11).
I have been thinking.  The early church was hesitant to reach out to the nations.  Today, globalization brings the nations of the world to us.  With all its challenges, could the influx of immigrants, legal and illegal, be the work of the Holy Spirit, prodding the contemporary church to bear witness to its new neighbors?  Has the "foreign mission field" become our neighborhood?
I have been thinking.  In fact, it may be that the church does not need primarily to become more relevant in its worship style, less traditional, or more socially active.  The church needs foremost to fulfill Jesus' commission to be his witnesses, to love God supremely and our neighbors – Assyrian, Samaritan, and all "kinds" of children – as we love ourselves.  "Red and yellow, black and white, they are precious in his sight."
Mark Biddle blogs at Mostly on the Bible, where this article was originally published.

_________________________________________________________________________________________
BAPTIST HISTORY AND HERITAGE SOCIETY ANNUAL CONFERENCE
May 23-25, 2016
Hosted by Baylor University's Truett Seminary

Held in conjunction with the National Association of Baptist Professors of Religion (NABPR) and the Association of Librarians and Archivists at Baptist Institutions (ALABI), the theme of the 2016 BH&HS Conference is "Perspectives in Baptist History and Identity."
Speakers and presenters — including Doug Weaver, Bill Sumners, Joao Chaves, Andrew Gardner, Melody Maxwell, Andrew Smith, Eileen Campbell-Reed, Betsy Flowers, Courtney Pace Lyons, and Mandy McMichael — will collectively represent a wide spectrum of Baptist life.
Click here to view the program, register online, and view lodging information. The $95 fee covers BH&HS, NABPR and ALABI conference events.
_________________________________________________________________________________________
"AMERICA'S RELIGIOUS HERITAGE:" A COLONIAL WILLIAMSBURG EXPERIENCE
September 19-21, 2016
Hosts: John Pierce, Pete Parks, Bruce Gourley, Fred Anderson
Sponsors: Nurturing Faith, Baptist History and Heritage Society, Virginia Baptist Historical Society and the Baptist Joint Committee for Religious Liberty
You are invited to step into America's religious heritage.
Schedule:
Monday, Sept. 19
• Welcome dinner and address by historian David Holmes, author of The Faiths of the Founding Fathers
Tuesday, Sept. 20
• Personalized tour of Colonial Williamsburg with an emphasis on religious history
• Lunch at Shields Tavern
• Afternoon explorations
• Dinner program featuring Brent Walker of the Baptist Joint Committee for Religious Liberty on "Religious Liberty, Then and Now"
Wednesday, Sept. 21
• Personalized tour of Historic Jamestown by Mark Summers
• A visit with "Mary Buck" (portrayed by Rebecca Suerdieck)
• Jamestown Glasshouse
• Afternoon: Williamsburg Baptist Church, First Baptist Church, College of William and Mary
• Wren Chapel: A visit with "John Leland" (portrayed by Fred Anderson)
• Closing dinner program featuring historian Bruce Gourley
Cost: $275 includes all tours and programs, and lunch and dinner from Monday evening through Wednesday evening. Register online or send a check for $275 to Baptists Today, Inc., P.O. Box 6318, Macon, GA 31208-6318, or call (478) 301-5655 to pay by credit card.
Participants are responsible for their own travel and lodging, with many options in the Williamsburg area.
For more information about the conference, click here.
_________________________________________________________________________________________
CALENDAR OF SELECT EVENTS
Upcoming events of interest to Baptists
May 23-25, 2016 —  Annual conference of the Baptist History and Heritage Society, hosted by Baylor University and Truett Seminary in Waco, Texas. The conference will be held in conjunction with the National Association of Baptist Professors of Religion (NABPR) and the Association of Librarians and Archivists at Baptist Institutions (ALABI). The theme is  "Perspectives in Baptist History and Identity." Click here for more information.
July 4-9, 2016 —  Baptist World Alliance Annual Gathering. Vancouver, British Columbia, Canada. Click here for more information.
July 9-16, 2016 —  Nurturing Faith Experience in Yellowstone and Grand Teton national parks, co-hosted by Baptist History and Heritage Society and Baptists Today. Email Bruce Gourley for more information.
SEPTEMBER 19-21, 2016 —  "America's Religious Heritage:" A Colonial Williamsburg Experience. Click here for more information.
OCTOBER 2016 —  Baptist History and Heritage Month, from the Baptist History and Heritage Society. More information.