An Electronic Baptist Journal Bridging Yesterday and Today
[Vol. 15, No. 4]

Editor: Bruce T. Gourley, executive director, Baptist History and Heritage Society
The Baptist Studies Bulletin (BSB) is a free online journal produced by the Baptist History and Heritage Society (BH&HS) and offering scholarly analysis, informed editorials, book reviews, and special features for subscribers. You may access previous issues to or subscribe or unsubscribe from the BSB. Republishing of articles is allowed, but please provide credit and a link back to the Baptist Studies Bulletin.
If you find the Baptist Studies Bulletin useful, please consider joining the Baptist History and Heritage Society and/or donating to the Society.
TABLE OF CONTENTS
"What Happens Here Doesn't Stay Here"
The Annual BH&HS Conference
by Bruce T. Gourley
"Perspectives from a Young CBF Baptist: Why Passport Youth Camp Matters"
by Emily Holladay
Associate Pastor (Children and Families)
Broadway Baptist Church, Louisville, KY
"Reading the Bible Today: Religionless Ministry"
by Mark E. Biddle
Russell T. Cherry Professor of Old Testament
Baptist Theological Seminary at Richmond

"America's Religious Heritage:" A Colonial Williamsburg Experience
September 19-21, 2016
Sponsors: Nurturing Faith, Baptist History and Heritage Society, Virginia Baptist Historical Society and the Baptist Joint Committee for Religious Liberty
_________________________________________________________________________________________
WHAT HAPPENS HERE DOESN'T STAY HERE
The Annual BH&HS Conference
by Bruce T. Gourley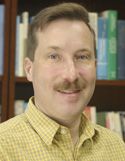 This week Baptist historians, theologians, pastors, graduate students and others from around the globe are gathering at Baylor University's George W. Truett Theological Seminary in Waco, Texas to hear presentations and participate in dialogue about "Perspectives in Baptist History and Identity."
The annual gathering of the Baptist History and Heritage Society this year is in conjunction with the Association of Librarians and Archivists at Baptist Institutions (ALABI) and the National Association of Baptist Professors of Religion (NABPR), a collaboration that adds tremendous breadth and depth to the week's exploration of Baptists' historical legacies.
We are blessed with an abundance of excellent presenters and a richness and diversity of topics that makes this week a highlight of the year for many participants.
Yet what goes on this week will not stay in Waco. In the months and years to come many conference presentations will be further developed and published in the Baptist History & Heritage Journal, other periodicals, as digital resources and and in books.
If you're not with us in Waco this week, next year's annual conference will be in Augusta, Georgia, hosted by the First Baptist Church of Augusta, a historic congregation that in 2017 will be celebrating their 200th anniversary. The gathering will be from June 1 – 3 to the theme of "Biographies and Narratives: Baptist Experiences and Convictions." The conference is open to all, and you are invited.
_________________________________________________________________________________________
PERSPECTIVES FROM A  YOUNG CBF BAPTIST: PASSPORT YOUTH CAMP MATTERS
by Emily Holladay
Associate Pastor (Children and Families)
Broadway Baptist Church
Winston-Salem, NC

In 1999, a fresh faced, energetic 12-year-old hopped onto the back of a charter bus with her lifelong best friend, sister, and about 60 other teenagers from her neighborhood church to head to Daytona, Florida, for a week at Passport Youth Camp.
After only six years of providing the "youth camping with a mission program," Passport already had a reputation as "the best week of your life," and the young campers from Crescent Hill Baptist Church in Louisville, Ky., were eager to experience the transformative week again – or in this young girl's case, for the first time!
During her week at Passport, she met teenagers from across the country who cared deeply about making a difference in the lives of others. Her Bible Study Leader, Kasey, taught her that God created her with a unique set of skills and qualities that made her wonderful, just as she is. And, through worship and mission projects, she learned to follow the call of Micah 6:8 to Do Justly, Love Mercy, and Walk Humbly with God.
As soon as she got home, she started saving her money and taking $20 at a time to her youth minister so that she could go to camp again the next year – and for the next five years after.
Her journey with Passport helped her to see herself as a child of God – loved and valued simply for being herself. The weeks of camp took her to low income neighborhoods where she brought joy to children, and received grace and love in return. At Passport, for the first time, she gave a testimony in front of a group of her peers, and played "Wild Thing" with her high school band at the Variety Show. As a senior in high school, she constantly looked back at Passport as "the best week of her life."
And, now, after two years of working in Passport's National Office in Birmingham, Ala., and four summers serving on camp staff, the once doe-eyed sixth grader is an associate pastor at a church in Louisville, preparing to take her own group of campers to experience "the best week of their lives."
Passport is like soul food. You don't know what you're missing until you've tried it, and once you do, you crave it for all the flavors it introduces and the comfort it provides. Like soul food, there aren't many experiences that leave you feeling more full than a week at Passport.
So, when David Burroughs called me (you probably guessed by now that I am the sixth grader mentioned above) and asked me to serve on Passport's 25th Anniversary Capital Campaign Team, the only answer was, "Yes. Serve me up some of that Passport soul food."
Over the past 18 months, a team of us have worked together to celebrate Passport's rich nearly 25 year history of putting hands and feet to the Gospel in towns across the United States. We have made phone calls and written letters asking people to help ensure that Passport continues this mission for another 25 years.
And throughout the process, we have been reminded time and again that Passport Matters!
Passport Matters, because children and youth are confronted with the overwhelming truth that the God who created them loves everything about them – even their awkwardness.
Passport Matters, because communities are transformed by the selflessness of students who have given up more than one million hours over the past 23 years to serve in tangible ways.
Passport Matters, because it is often the first and only place children and youth will see a woman preach. Or another young person preach.
Passport Matters, because it gives children, youth, college, and seminary students space to explore their unique callings, live into their identity in Christ, and find their voice.
Passport Matters, because it trains college and seminary students to be ministers and professionals who serve with integrity, compassion, and hope deeply rooted in the Gospel of Jesus Christ.
Nearly two decades after I arrived home from my first camp experience, I am still saving my money for Passport. Each month, I give what little I have so that another sixth grader might have her life changed by the power of Christ through the work of Passport.
In a day and age when so many things compete for the attention of children, youth, and their families during the summer, I invest in Passport, because I see what a difference it makes beyond just the week at camp.
Truly, though Passport is an ecumenical organization, it is also a significant part of the Cooperative Baptist Fellowship's history, as it was originally created at the suggestion of Pat and Carolyn Anderson of CBF Florida. Over the past 23 years, Passport campers have given over $1 million to missions efforts, including those of CBF field personnel. Through that giving, Passport has raised a generation of young adults who care deeply about those missions efforts and continue to invest in the work of the field personnel they learned about at camp.
As the summer begins, I hope that you will pray for the students, staffers, chaperones, and ministers who will experience "the best week of their lives" at Passport this summer. Pray that God will continue to work through this vibrant, vital ministry.
If you would like to learn more about the Passport Capital Campaign, please visit the website: http://passportcamps.org/matters/. And, if you feel so inclined, let Passport know that you think they matter by investing in the future of this wonderful organization.
Perhaps I'm not as fresh faced or energetic anymore, but when I hop on our charter bus this summer, I will be as eager as I was nearly 20 years ago when I got to experience camp for the first time. I can't wait to see everything fresh through the eyes of the children I serve, and be reminded once again that Passport Matters.
Read Emily's blog at RevOnTheEdge
_________________________________________________________________________________________
READING THE BIBLE TODAY: RELIGIONLESS MINISTRY
by Mark E. Biddle

Mark E. Biddle, Dr.Theol (Zürich), is Russell T. Cherry Professor of Old Testament at Baptist Theological Seminary at Richmond. He has authored six books, ten translations, and more than 150 articles, reviews, and lectures. He is editor of R&E, and of the Reading the Old Testament (Smyth & Helwys) and the Smyth & Helwys commentaries.
My family recently celebrated the graduation of my youngest son with a Master's degree in social work from the School of Social Work of Virginia Commonwealth University.  The School of Social Work is large enough to require a separate commencement.  I expected to experience all the typical sensations and emotions:  pride in my son, a touch of melancholy that his would likely be the last such graduation that I would attend until grandchildren (of whom I have none so far), amusement at the antics of graduates and their families and friends, and, inevitably, boredom somewhere around surnames beginning with "K."
I did not expect the fervor.  The program featured four principle speakers, an elected official to deliver the formal address and one student representative each of the PhD, Master's, and Bachelor's graduates.  All four delivered moving speeches emphasizing the values that guide the profession.  They spoke of a commitment to the poor, the underserved, those on the margins of society, the powerless, and the voiceless.  They challenged graduates to fight for justice and positive change.  They used words like hope, love, and calling.  All four clearly displayed the drive to make a difference.  The graduates responded with cheers and applause.
In sum, it sounded to me like a seminary graduation exercise, except that no one mentioned God or Jesus and there was no hymn. It looked like one, too.  Apart from the gender differential (my guess is that about two-thirds of the graduating class was female), the demographics corresponded to those of the population that once attended seminary.  That is to say, that unlike current seminary students, most of these social work graduates were of what one might consider "traditional" age.
I do not intend to criticize social work as a discipline and profession, any school of social work, and certainly not social work students and social workers.  I am thankful that the discipline exists and, above all, that people enter the field as a vocation.  After all, my son chose it with my blessing.  I am proud that he has chosen to give his professional life in the service of others.  The experience has raised a number of questions for me, however.
First, I wonder whether I was watching the graduation of students who would have been my students in an earlier generation.  The decline in the numbers of seminarians in recent years is well-documented and its causes often the subject of discussion and debate (see my blog post "'Study to show yourself approved unto God…'" (2 Tim 2:15)," posted 2/24/16).  Whatever the causes of the shrinking population of seminarians, the size, demographics, and enthusiasm of my son's graduating class discount any explanation that attributes the decline to the attitudes of the current generation of potential seminarians.  This generation has clearly produced numbers young men and women eager to invest their lives in the lives of others.
Second, since a sense of calling to any work implies someone to do the calling, I wonder whether there were believers among those graduates who feel called to this work, but who do not recognize such a calling as a calling to ministry? Seminary faculties throughout the country struggle now with questions of identity and purpose.  Surely, seminaries exist to serve the church.  Is God working in the world only in the church?  If seminaries expand their understandings of their mission and purpose to focus on serving the kingdom of God, would they be better equipped to help people to recognize social work as ministry and to prepare ministers to society?
Third, the ratio of women to men in this class of social work graduates resembles the ratio of women to men in theologically moderate and liberal seminaries today.  Women have long constituted the majority of those who chose the professions of teaching and nursing, to name but two.  It seems that people are coming to view the "helping professions," including ministry, as the domain of women or, stated conversely, that men tend to shun these callings. One could speculate that the unreasonably low incomes earned in these ministering vocations may be a factor.
Finally, of course, I wonder what provides the core of the values celebrated by everyone who stood at the podium to speak.  The discipline of social work is, after all, based on the social sciences. It is empirical and pragmatic. How does one derive "ought" from "is," however?  I suspect that many of the faculty and students present last week find that core elsewhere – perhaps in faith.
Taken together, my surprise at the tone and substance of my son's graduation has highlighted for me the need for the church – and for seminary faculties – to take stock of the fact that professions have arisen that do work that would once have been considered ministry, the work of the church. To the extent that the church has failed to do that work, I am grateful for the structurally religionless ministry of social workers, counselors, psychologists, and others.  To the extent that the church has failed clearly to recognize this work as a ministry and to assist believers in responding to God's call to it, I am troubled.  To the extent that seminaries have begun to grapple seriously with the question of how to support the whole mission of God in the world, I am hopeful.
Mark Biddle blogs at Mostly on the Bible, where this article was originally published.

________________________________________________________________
"AMERICA'S RELIGIOUS HERITAGE:" A COLONIAL WILLIAMSBURG EXPERIENCE
September 19-21, 2016
Hosts: John Pierce, Pete Parks, Bruce Gourley, Fred Anderson
Sponsors: Nurturing Faith, Baptist History and Heritage Society, Virginia Baptist Historical Society and the Baptist Joint Committee for Religious Liberty
You are invited to step into America's religious heritage.
Schedule:
Monday, Sept. 19
• Welcome dinner and address by historian David Holmes, author of The Faiths of the Founding Fathers
Tuesday, Sept. 20
• Personalized tour of Colonial Williamsburg with an emphasis on religious history
• Lunch at Shields Tavern
• Afternoon explorations
• Dinner program featuring Brent Walker of the Baptist Joint Committee for Religious Liberty on "Religious Liberty, Then and Now"
Wednesday, Sept. 21
• Personalized tour of Historic Jamestown by Mark Summers
• A visit with "Mary Buck" (portrayed by Rebecca Suerdieck)
• Jamestown Glasshouse
• Afternoon: Williamsburg Baptist Church, First Baptist Church, College of William and Mary
• Wren Chapel: A visit with "John Leland" (portrayed by Fred Anderson)
• Closing dinner program featuring historian Bruce Gourley
Cost: $275 includes all tours and programs, and lunch and dinner from Monday evening through Wednesday evening. Register online or send a check for $275 to Baptists Today, Inc., P.O. Box 6318, Macon, GA 31208-6318, or call (478) 301-5655 to pay by credit card.
Participants are responsible for their own travel and lodging, with many options in the Williamsburg area.
For more information about the conference, click here.
_________________________________________________________________________________________
CALENDAR OF SELECT EVENTS
Upcoming events of interest to Baptists
May 23-25, 2016 —  Annual conference of the Baptist History and Heritage Society, hosted by Baylor University and Truett Seminary in Waco, Texas. The conference will be held in conjunction with the National Association of Baptist Professors of Religion (NABPR) and the Association of Librarians and Archivists at Baptist Institutions (ALABI). The theme is  "Perspectives in Baptist History and Identity." Click here for more information.
July 4-9, 2016 —  Baptist World Alliance Annual Gathering. Vancouver, British Columbia, Canada. Click here for more information.
July 9-16, 2016 —  Nurturing Faith Experience in Yellowstone and Grand Teton national parks, co-hosted by Baptist History and Heritage Society and Baptists Today. Email Bruce Gourley for more information.
SEPTEMBER 19-21, 2016 —  "America's Religious Heritage:" A Colonial Williamsburg Experience. Click here for more information.
OCTOBER 2016 —  Baptist History and Heritage Month, from the Baptist History and Heritage Society. More information.