An Electronic Baptist Journal Bridging Yesterday and Today
[Vol. 15, No. 5]

Editor: Bruce T. Gourley, executive director, Baptist History and Heritage Society
The Baptist Studies Bulletin (BSB) is a free online journal produced by the Baptist History and Heritage Society (BH&HS) and offering scholarly analysis, informed editorials, book reviews, and special features for subscribers. You may access previous issues to or subscribe or unsubscribe from the BSB. Republishing of articles is allowed, but please provide credit and a link back to the Baptist Studies Bulletin.
If you find the Baptist Studies Bulletin useful, please consider joining the Baptist History and Heritage Society and/or donating to the Society.
TABLE OF CONTENTS
"Jesus or Trump: Southern Baptists and Other Evangelicals Choose Sides"
by Bruce T. Gourley
"Perspectives of Young CBFers: Stories and Hopes"
a New Video from the Baptist History and Heritage Society

"Reading the Bible Today: Hamas!"
by Mark E. Biddle
Russell T. Cherry Professor of Old Testament
Baptist Theological Seminary at Richmond

"America's Religious Heritage:" A Colonial Williamsburg Experience
September 19-21, 2016
Sponsors: Nurturing Faith, Baptist History and Heritage Society, Virginia Baptist Historical Society and the Baptist Joint Committee for Religious Liberty
_________________________________________________________________________________________
JESUS OR TRUMP: SOUTHERN BAPTISTS AND OTHER EVANGELICALS CHOOSE SIDES
by Bruce T. Gourley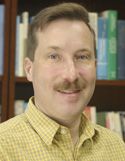 Married three times and a serial adulterer. A hero to white supremacists. A textbook case of Narcissistic Personality Disorder. A con man of con men, recently dismissing his life-long, pathological lying as business as usual. Involved in more than 3,500 lawsuits over his illegal and/or unethical business practices. A billionaire with a history of not paying taxes. Far and away the most dishonest presidential candidate ever analyzed by nonpartisan fact-checking organizations, and quite possibly the most dishonest candidate in the entirety of American history.
Even so and evidencing remarkable disconnect with the reality that is Donald J. Trump, some 78% of white evangelicals plan on voting for the presidential candidate whose life and actions are antichrist in nature. Among the 78% is Jerry Falwell, Jr., who insists that Donald J. Trump is "God's man to lead this great nation."
Prominent evangelical guru James Dobson, while endorsing Trump, declared "I can tell you most evangelicals I know have decided ­for various reasons ­that they will really have only one choice for president, and that is Donald J. Trump. I believe it's a good choice. America needs strong and competent leadership."
Robert Jeffress, pastor of the influential First Baptist Church of Dallas, Texas, is also among the majority of white evangelical Trump supporters. He does not deny Trump's many sins, yet enthusiastically chooses the crooked billionaire over Jesus. When asked if he would support "a candidate who embodies the teaching of Jesus" and would govern according to Gospel teachings, Jeffress declared, "Heck, no. I would run from that candidate as far as possible."
Jeffress explained his opposition to Jesus by saying: "Nowhere is government told to forgive those who wrong it, nowhere is government told to turn the other cheek. Government is to be a strongman to protect its citizens against evildoers. When I'm looking for somebody who's going to deal with ISIS and exterminate ISIS, I don't care about that candidate's tone or vocabulary, I want the meanest, toughest, son of a you-know-what I can find, and I believe that's biblical."
According to Jeffress' interpretation of the Bible, an evil president is required to protect the nation from … evil persons.
Contrasting majority white evangelical support for Trump, in some states 0% of African Americans plan on voting for Trump. You read that right: zero percent. The most religious demographic in America, African Americans, historically victimized and terrorized, know evil when they see it.
The few white evangelicals who dare oppose Trump often point to the candidate's racism.
Russell Moore, president of the Southern Baptist Convention's Ethics and Religious Liberty Commission calls Trump's racist campaign "moral sewage" and "darkness." By extension, Moore declares that evangelicals who support Trump are rejecting Jesus. Southern Baptist evangelical and South Carolina U.S. Senator Lindsey Graham warns of the "evil force" driving Trump, whom he has derided as "a race-baiting, xenophobic religious bigot."
What does all this mean for the (white) American evangelical movement? Even before Trump, many American evangelicals had abandoned Gospel convictions in favor of an unholy political alliance with the Republican Party. Now, many have gone even further.
Michael Gerson, evangelical and former speech writer for George W. Bush, notes that in choosing Trump, white "evangelicals are not merely accepting who he is; they are changing who they are."
Or maybe not. Perhaps choosing Trump over Jesus is the latest manifestation of a four centuries-long racist element within white American Christianity expressed in steadfast opposition to human rights and equality for minorities.
As to what happens next, Michael Ferris, another prominent evangelical figure, insists that evangelicals' embrace of Trump "marks the end of the Christian Right."
Jonah Goldberg, prominent conservative political analyst and of Jewish faith, minces no words in visualizing what would happen if Trump attains the White House. "A Trump presidency is a ride straight to perdition, with a capital H."
At the least, Donald Trump's biography and campaign are saturated with an unprecedented litany of evil deeds and words, as even many of his supporters concede. It would seem that many white evangelicals, tempted by a political mirage of a strongman savior, have chosen to follow a new messiah into a wilderness of hatred and darkness.
_________________________________________________________________________________________
PERSPECTIVES OF YOUNG CBFers: STORIES AND HOPES
a New Video from the Baptist History and Heritage Society

The Baptist History and Heritage Society announces a new video produced in conjunction with Cooperative Baptist Fellowship and with funding from the Eula Mae and John Baugh Foundation.
Click the link below to learn of the Stories and Hopes of young CBF Baptists.
_________________________________________________________________________________________
READING THE BIBLE TODAY: HAMAS!
by Mark E. Biddle

Mark E. Biddle, Dr.Theol (Zürich), is Russell T. Cherry Professor of Old Testament at Baptist Theological Seminary at Richmond. He has authored six books, ten translations, and more than 150 articles, reviews, and lectures. He is editor of R&E, and of the Reading the Old Testament (Smyth & Helwys) and the Smyth & Helwys commentaries.
And God said to Noah, "The end of all flesh is coming before me because the earth is full of violence (hamas) because of them.  Now I am about to destroy them along with the earth.  (Gen 6:13, my trans.)
The Priestly authors of portions of the Genesis narratives of the beginnings of the human race did not clearly elucidate their understanding of humanity's responsibility for "subduing" the earth, but they did include statements that rule out any notion that this responsibility could include exploitation. In the Genesis 1 creation account, for example, God explicitly assigns vegetation and fruit-bearing trees as the proper food sources for humankind.  Later, after the Flood, God makes a concession allowing humans to consume meat, so long as they do not also consume the animal's blood – the source of life itself (Gen 9:1-6).  Apparently fearing that permission to kill (animals) in order to live could be perceived as a divine endorsement of killing per se, God quickly adds that killing a human being – created in God's image – is absolutely prohibited, even for animals (Gen 9:6).
What accounts for the shift from God's original intention to this concession?  Hamas!  Violence!  God explains to Noah that God intends to send the Flood because of the human propensity for violence (Gen 6:13).  The only account of violence in Genesis to this point is the story of Cain's murder of Abel, which came to God's attention because Abel's life-blood cried out from the ground where it had been spilled, but the authors of Genesis obviously recount this first fratricide as a proto-type of the violence that characterizes human existence even today.
Hamas!  Readers of this blog may have thought of the radical Islamic terrorist group bearing the name Hamas upon first seeing the title above.  Ironically, because Hebrew and Arabic are cognate (Semitic) languages, they share the word for violence.  Sadly, the terrorist group embraces as its philosophy that trait that motivated God to wash away a generation of human beings. Just as sadly, however, societies in the West, including the US, seem increasingly to embrace violence as a way of life, even as a value.
Recent events bear witness to this assertion.  Polls suggest that Brexit supporters voted, not to leave the EU, but in protest against primarily Muslim immigration (which does not originate in the EU).  It was xenophobic and violence (the assassination of a Member of Parliament, for example) accompanied it.  Unnecessary killings of young black men in Minnesota and Louisiana last month not only prompted largely peaceful protests, but also provided an excuse for deranged people to ambush police in Texas and Georgia. A presidential candidate shamelessly advocates that the United States of America torture suspected terrorist in defiance of the Constitution's protections, the Geneva Convention, and the sentiments of all the world's major religions.  Road rage, open carry frenzy, and even the population of survival-of-the-fittest, kick-them-off-the-island reality TV shows all evidence the undercurrent of hamas flowing through our society.
The sources of this readiness to do harm are surely complex, multi-faceted, and deep-seated.  Nonetheless, I think that I can hear and see several powerful forces at work.  Bringing them forward for inspection may be helpful – at least to our understanding.  The first is fear, justified or not: fear of young black men, fear of an entire religious and of any brown person who might be an adherent, fear of losing one's job to someone halfway around the world, fear of social change, fear that someone else's program will necessarily mean loss for everyone else.  This ugly fear causes people to behave irrationally, to react impulsively, to categorically, and to commit hamas.
This kind of fear breeds hatred.  It is but a short step from fear of Islamic terrorists to hatred for all Muslims. In order to take that step, however, one must ignore reason.  I am a white, middle-class, Christian male.  White, middle-class, Christian males murder, rob, and rape everyday in this country.  I do not therefore fear and hate while, middle-class, Christian males because in order to do so, I would have to hate myself, see myself as a murderer, thief, and rapist.  I know that the actions of one, or even thousands, do not define the whole group.  To encounter a human being is to encounter the image of God.  One cannot experience such an encounter with hatred in one's heart.
The one-defines-all error also plays a prominent role in the thirst for vengeance.  An incident involving a police officer in Minnesota does not justify taking revenge in Dallas.  Unfortunately, this drive for revenge is not limited to imbalanced cop-killers; our society at-large harbors vengeance at its core. Revenge justifies the death penalty in the popular mind; revenge justifies drone attacks on villages in Pakistan; some even advocate taking revenge in advance – bombing them before they can bomb us.  As the Hatfields and McCoys should have taught us, cycles of revenge devolve into never-ending absurdity.
What is the remedy? The popular axiom notwithstanding, it is not more violence.  Even God, according to the Flood narrative, recognized that the decision to wipe the world clean of hamas by destroying its population – human and animal – accomplished nothing.  With all the potential for good in any human being, all of us have discovered that we can resort to violence – even if only the violence of hateful and hurtful speech.  The Gospel message speaks to this problem.  It says that love removes fear, that love replaces hatred, that love knows no enemy.  Jesus came not to conquer but to redeem.  The will to dominate can only create imbalance.  Violence never healed anything.  A broken world needs broken-hearted ministers of reconciliation; it needs peacemakers, not enforcers.
Mark Biddle blogs at Mostly on the Bible, where this article was originally published.

________________________________________________________________
"AMERICA'S RELIGIOUS HERITAGE:" A COLONIAL WILLIAMSBURG EXPERIENCE
September 19-21, 2016
Hosts: John Pierce, Pete Parks, Bruce Gourley, Fred Anderson
Sponsors: Nurturing Faith, Baptist History and Heritage Society, Virginia Baptist Historical Society and the Baptist Joint Committee for Religious Liberty
You are invited to step into America's religious heritage.
Schedule:
Monday, Sept. 19
• Welcome dinner and address by historian David Holmes, author of The Faiths of the Founding Fathers
Tuesday, Sept. 20
• Personalized tour of Colonial Williamsburg with an emphasis on religious history
• Lunch at Shields Tavern
• Afternoon explorations
• Dinner program featuring Brent Walker of the Baptist Joint Committee for Religious Liberty on "Religious Liberty, Then and Now"
Wednesday, Sept. 21
• Personalized tour of Historic Jamestown by Mark Summers
• A visit with "Mary Buck" (portrayed by Rebecca Suerdieck)
• Jamestown Glasshouse
• Afternoon: Williamsburg Baptist Church, First Baptist Church, College of William and Mary
• Wren Chapel: A visit with "John Leland" (portrayed by Fred Anderson)
• Closing dinner program featuring historian Bruce Gourley
Cost: $275 includes all tours and programs, and lunch and dinner from Monday evening through Wednesday evening. Register online or send a check for $275 to Baptists Today, Inc., P.O. Box 6318, Macon, GA 31208-6318, or call (478) 301-5655 to pay by credit card.
Participants are responsible for their own travel and lodging, with many options in the Williamsburg area.
For more information about the conference, click here.
_________________________________________________________________________________________
CALENDAR OF SELECT EVENTS
Upcoming events of interest to Baptists
SEPTEMBER 19-21, 2016 —  "America's Religious Heritage:" A Colonial Williamsburg Experience. Click here for more information.
OCTOBER 2016 —  Baptist History and Heritage Month, from the Baptist History and Heritage Society. More information.
JUNE 1-3, 2017 —  Annual conference, Baptist History and Heritage Society, First Baptist Church, Augusta, Georgia. Theme: "Biographies and Narratives: Baptist Experiences and Convictions." More information.