An Electronic Baptist Journal Bridging Yesterday and Today
[Vol. 15, No. 8]

Editor: Bruce T. Gourley, executive director, Baptist History and Heritage Society
The Baptist Studies Bulletin (BSB) is a free online journal produced by the Baptist History and Heritage Society (BH&HS) and offering scholarly analysis, informed editorials, book reviews, and special features for subscribers. You may access previous issues to or subscribe or unsubscribe from the BSB. Republishing of articles is allowed, but please provide credit and a link back to the Baptist Studies Bulletin.
If you find the Baptist Studies Bulletin useful, please consider joining the Baptist History and Heritage Society and/or donating to the Society.
TABLE OF CONTENTS
"Has Anything Really Changed? The 200 Year Evangelical Battle over Human Rights and White Privilege"
by Bruce T. Gourley
"Reading the Bible Today: Sticks and Stones"
by Mark E. Biddle
Russell T. Cherry Professor of Old Testament
Baptist Theological Seminary at Richmond

"Our Faith Heritage: Sharing Christ's Love in Word and Deed
By Bruce Gourley
A New Video Resource

Giving Tuesday is November 29
Your Support of the Baptist History and Heritage Society Matters
The holiday season is a great time to make a donation to the BH&HS.

A Call for Paper Proposals
BH&HS Annual Conference
June 1-3, 2017
Hosted by First Baptist Church, Augusta, Georgia
Theme: "Biographies and Narratives: Baptist Experiences and Convictions"

_________________________________________________________________________________________
HAS ANYTHING REALLY CHANGED? THE 200 YEAR OLD EVANGELICAL BATTLE OVER HUMAN RIGHTS AND WHITE PRIVILEGE
by Bruce T. Gourley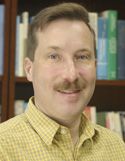 There has never been a president as unsuitable for the presidential office as Donald Trump.
He was by far the greatest liar this presidential election season (and perhaps the greatest liar of any president, ever). His illegal and unethical business practices have resulted in some 4,000 lawsuits. He is a thrice-married sexual predator, boasting of his predation, and often demeaning women he's not assaulting. He is a Wall Street billionaire who thinks he is smart for using Wall Street-created loopholes to avoid paying any federal taxes, implying the stupidity of those who do pay taxes. He ran a campaign of hate and racism, garnering the endorsement of the KKK, Nazis and communist Russia.
In short, Donald Trump is the exact opposite of what Christian parents teach their children, and of how they raise their children. He is the evil man the Bible warns about. He is the exact opposite of the values that are preached in our nation's schools, of the words that adorn elementary school hallways: kindness, compassion, patience, respect for others.
He is the hateful bully, the lifetime con man, soon to ascend to the White House.
And yet, some 80% of voting white evangelicals cast their ballots for an obviously evil man. Why?
Why, in many evangelical churches across America, are white Christians singing the praises of a pathological liar and sexual predator?
Why do the overwhelming majority of white evangelical Christians view Trump as their political savior? What is he saving them from?
At the same time and across the evangelical isle, only 15% of voting minority evangelicals cast ballots for Trump, while only 8% of voting African Americans cast ballots for Trump. (The percentage of African Americans who are Christian is larger than any other ethnic group in America, and some 40% of all African Americans are Baptist.)
Minorities (evangelicals and otherwise) in America are living in fear of the president elect's racist and hateful rhetoric, of the racists and white nationalists Trump has chosen for the nation's most powerful administrative posts, and of the sudden and steep rise in hate crimes against minorities by the KKK, Nazis and white racists at large.
Why is there such a stark divide along racial and ethnic lines among Christians in America?
Or is this fault line nothing new whatsoever?
Early Baptists and other persecuted minorities of the New World strove for human freedom and equality. America was founded upon the aspirational vision of human equality, and the First Amendment to the U.S. Constitution in 1791 enshrined Baptist freedom principles of equal freedom of conscience and religious liberty for all.
Then came the hardening of racial divisions. While Northern Baptists and other evangelicals of the early 19th century gravitated toward abolitionism, the rising profitability of black slavery turned white evangelicals of the South against bodily equality. For the betterment of the white race, the enslavement of blacks became God's will for an obviously inferior, darker race. In the embrace of evil the superior race sought to preserve their privilege and dominance.
Like other white denominations of the South, Baptists of the region split in 1845 from their Northern counterparts in order to preserve black slavery and white supremacy in perpetuity.
Many white evangelicals of the South considered abolitionism as completely abhorrent. One newspaper editor called abolitionism, and hence human equality and freedom for all, "the final antichrist." Although the Civil War resulted in legal freedom for blacks, thereafter horrific evils such as the deadly terrorism of Jim Crow and violent white opposition to the Civil Rights movement ensured the ongoing dominance of the white race.
Today, the early 18th-century evangelical split over human equality and freedom remains baked into the American ethos. Rather than a division North and South, the cleavage is urban and rural. Minority evangelicals, as well as non-evangelical Christians, typically live in urban areas and largely vote for human equality. The white evangelical majority, clustered outside of America's large cities, are more concerned about their own freedoms.
As for Trump, many white evangelicals who embrace him do so primarily out of religious convictions (not all do; an uneven economy and lack of good paying jobs drove many voters), believing the otherwise unacceptable president-elect will roll back recent human rights advances and reinforce the privileged status that white evangelicals have long enjoyed but now perceive as threatened.
Some things, it seems, haven't changed much in evangelical life of the past 200 years. In America's long-running evangelical warfare over human rights, the majority too often embrace evil in order to protect their privileges.
_________________________________________________________________________________________
READING THE BIBLE TODAY: Sticks and Stones
by Mark E. Biddle

Mark E. Biddle, Dr.Theol (Zürich), is Russell T. Cherry Professor of Old Testament at Baptist Theological Seminary at Richmond. He has authored six books, ten translations, and more than 150 articles, reviews, and lectures. He is editor of R&E, and of the Reading the Old Testament (Smyth & Helwys) and the Smyth & Helwys commentaries.
We teach children the adage, "Sticks and stones may break my bones, but words will never hurt me," to equip them against hateful and harmful things that people say. The saying means to remind people – the adults passing it on and the children learning it – that what people say about us does not necessarily have anything to do with who we actually are. Unfortunately, the saying ultimately proves to be only partially true. Words are powerful: they can hurt or help, harm or heal.
In fact, contemporary "speech-act theory" calls attention to the many ways in which words/speech fulfill "performative" functions. Without going into the intricacies of it, the theory recognizes that speech does things. It creates. Children grow up in speech-rich environments and the tenor and tone of these environments play major roles in creating the world these children grow to inhabit. A hatred-shaped environment creates a world in which children learn and exercise hatred; if they are the targets of the hatred, they will learn fear. If the discourse that surrounds them categorizes and valorizes people according to accidents of birth such as gender or race, or according to extrinsic properties such as social status or wealth, then children will mature into adults who regard the value Christianity places on every life and the democratic ideal of the equality of all as platitudes, statements designed to placate and pacify those "lower" on the hierarchy.  In these ways, words can break bones just as surely as sticks and stones do. Words can shape people into hateful, fearful, arrogant harm-doers.
God created the good world via the word. Human words can create pseudo-worlds of perception and deception, worlds that are not good but harmful. People create such worlds when they spread unfounded rumors about others, whey they attack another's personhood by name-calling, and when they define an entire person by a single characteristic (poor, black, redneck).  This power of words, of course, is why, even in a society that prizes freedom of speech, we still have laws against libel, slander, and incitement – all uses of words that can destroy careers, reputations, families, and even lives. Every lynching in the awful days of the post-reconstruction, pre-civil rights South began with words.
"For as one thinks in one's heart, so is one…" (Prov 23:7).
The insights offered by speech-act theory, however, do not address another function of language: the capacity for revelation fundamental to the ability to communicate. A speaker formulates an idea that he or she wishes to convey to another. Aside from behaviors such as gestures, the only medium available is words.
In this sense, words reveal the speaker's internal world. In fact, by virtue of the nature of personhood, one can never fully know the subjective experience of another person; one can only know it imperfectly if the other person chooses to disclose it, to reveal, to communicate. Words reveal the inner world of a speaker – albeit only to a degree.
Words create conditions (good or bad); words reveal their speaker. It seems to me that the political moment calls for reminders of these two functions of words. The locker room is one of the places where words shape pseudo-worlds in which it is permissible for "boys to be boys" (which I perceive as an insult to any and all decent men) and in which women and girls are playthings. People do and say deplorable things, but no one is deplorable. Calls for violence will elicit violence (on either side). Threats intimidate, as they mean to do. Talk of rebellion leads to rebellion.
I hope not to sound Pollyanna-ish.  I do not expect to live in a society that tolerates only that speech which would have passed my mother's test of decency.  I do long, however, for less foul, less rude, less derogatory, less demeaning, more elegant, more polite, more elegant, and more loving public and private discourse.  Moreover, I fear that if we continue down the path we are now pursuing, we will pay heavily.
Meanwhile, not because I am eager to judge others, but because one must exercise discernment, I am going to operate on the theory that one's words reveal one's heart, and that hurtful words, therefore, reveal hurtful intentions.  Most of all, however, I am going to return to a practice of my childhood and pray regularly with the psalmist,
"Let the words of my mouth, and the meditation of my heart,be acceptable to you, O LORD, my rock and my redeemer."
Would you consider joining me?
Mark Biddle blogs at Mostly on the Bible, where this article (slightly modified herein) was originally published.

________________________________________________________________
OUR FAITH HERITAGE: SHARING CHRIST'S LOVE IN WORD AND DEED
by Bruce Gourley

A Video Resource
More video and audio resources are available here.________________________________________________________________
GIVING TUESDAY IS NOVEMBER 29: National Day of Giving
Your support of the Baptist History and Heritage Society matters.

As a persecuted minority, our spiritual ancestors knew what it was like to be despised and oppressed by persons of a majority faith.
Under the Lordship of Christ we have a prophetic heritage in the face of civil inequities, a courageous heritage in the face of dominant culture, a heritage of love in the face of hate.
The Baptist History and Heritage Society exists to remind Baptists of their remarkable past in order to help shape a more compelling future for all persons.
It's a legacy worth giving in Jesus' name.
_________________________________________________________________________________________
A CALL FOR PAPER PROPOSALS:
Annual Baptist History and Heritage Society Conference
"Biographies and Narratives: Baptist Experiences and Convictions"
Augusta, Georgia
June 1-3, 2017
Held in conjunction with the 200th anniversary of one of the South's most historically significant congregations, the First Baptist Church of Augusta, Georgia, the theme of the 2017 BH&HS Conference is "Biographies and Narratives: Baptist Experiences and Convictions."
The Society welcomes individual paper proposals for this upcoming conference. Proposals should reflect the conference theme by focusing on stories of Baptist faith in the life of persons and faith communities. Proposals should be 500 words or less in length. Society members and non-members alike may submit proposals.
Proposed themed paper sessions are also encouraged. Suggestions for a themed session should consist of two to three paper presentations and a moderator. Proposals for creative sessions that do not focus on traditional paper presentations are also welcome.
Individual paper presenters will be allowed no more than 20 minutes for their presentations.
For more information about the conference, click here. Proposals for individual papers, themed paper sessions and creative sessions will be accepted until January 31, 2017. Conference registration will open in February 2017.
Written proposals may be submitted by email to brucegourley@baptisthistory.org.
_________________________________________________________________________________________
CALENDAR OF SELECT EVENTS
Upcoming events of interest to Baptists
JUNE 1-3, 2017 —  Annual conference, Baptist History and Heritage Society, First Baptist Church, Augusta, Georgia. Theme: "Biographies and Narratives: Baptist Experiences and Convictions." More information.
JUNE 26-30, 2017 — Cooperative Baptist Fellowship, Atlanta, Georgia. More information.
AUGUST 2017 —  Nurturing Faith Experience, Glacier National Park, Montana. More information.