An Electronic Baptist Journal Bridging Yesterday and Today
[Vol. 15, No. 9]

Editor: Bruce T. Gourley, executive director, Baptist History and Heritage Society
The Baptist Studies Bulletin (BSB) is a free online journal produced by the Baptist History and Heritage Society (BH&HS) and offering scholarly analysis, informed editorials, book reviews, and special features for subscribers. You may access previous issues to or subscribe or unsubscribe from the BSB. Republishing of articles is allowed, but please provide credit and a link back to the Baptist Studies Bulletin.
If you find the Baptist Studies Bulletin useful, please consider joining the Baptist History and Heritage Society and/or donating to the Society.
TABLE OF CONTENTS
"Baptists and Christmas"
by Bruce T. Gourley
"Reading the Bible Today: Blessed are the Peacemakers"
by Mark E. Biddle
Russell T. Cherry Professor of Old Testament
Baptist Theological Seminary at Richmond

Book Announcement
The first history of The Alabama Baptist

BJC's Religious Liberty Essay Scholarship Contest
Baptist Joint Committee for Religious Liberty

A Call for Paper Proposals
BH&HS Annual Conference
June 1-3, 2017
Hosted by First Baptist Church, Augusta, Georgia
Theme: "Biographies and Narratives: Baptist Experiences and Convictions"

_________________________________________________________________________________________
BAPTISTS AND CHRISTMAS
by Bruce T. Gourley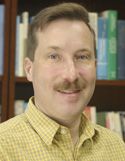 This month most Baptist congregations will do something relatively innovative in the annals of Baptist history: celebrate Christmas.
Eaton Hopewell Academy in Rhode Island, founded in 1756, was the first Baptist educational institution in America and the forerunner of Brown University. Christmas break was not on the school calendar. Quite the opposite, in fact.
Samuel Jones, a student at the academy, maintained a diary. On December 25, 1757 he wrote: "Christmas Day! But our school goes on as usual. The only difference was that we had two big turkeys for dinner. Mr. E(aton) told us that he did not observe Christmas as he was certain that our Savior was not born on the twenty-fifth or any other day in December."
With very few exceptions, Baptist churches, too, treated Christmas as any other day of the year. Even when Christmas fell on Sunday in a given year, recognition of the holiday rarely occurred. For Baptists and most Protestants alike, the pagan origins of Christmas were simply too off-putting.
Historically, various ancient cultures celebrated the shortest days of winter with festivals often associated with pagan mythology and accompanied by drinking, merriment and other frivolous activity. Amid the annual revelry, the Roman Catholic Church in the fourth century decided that Jesus' birth should be formally celebrated. As the Bible provided no indication of Jesus' birth date, Pope Julius I chose December 25 in an effort to Christianize pagan winter celebrations. Soon, a tradition of fasting on the days prior to Christmas (eventually known as Advent) developed to counter the debauchery often associated with the season.
The Church's efforts yielded mixed results. December remained a month of revelry more than righteousness.
Meanwhile, some Christians came to revere Nicholas, a fourth century bishop from Eastern Christendom legendary for his generosity, especially to children. Eventually in some countries a day of gift giving and generosity was established in honor of Nicholas. December 6 in Western Christendom and December 19 in Eastern Christendom became St. Nicholas Day. Still later, some European immigrants brought to the New World their reverence for the ancient, gift-giving bishop.
The celebratory nature of pagan festivals, Roman Catholic calendar of Christmas, and remembrance of Nicholas' generosity to children eventually converged. In the early 1800s more Americans gradually celebrated Christmas day with lively recreation, special foods, and gifts to children. Roman Catholics and some Protestants reflected on the birth of Christ.
During the difficult days of the American Civil War, illustrator Thomas Nast sketched dozens of Christmas drawings for Harper's Weekly, including depictions of a jolly, gift-giving Santa Claus (a name of Dutch origins with roots in St. Nicholas) that soon became ingrained in popular imagination.
In 1870 "the twenty-fifth day of December, commonly called Christmas Day," was set aside by President Ulysses S. Grant "as a day of public fast or thanksgiving." No religious significance was attached to the holiday.
The establishment of Christmas as a federal, secular holiday ironically paved the way for many Protestants to recognize Christmas as a Christian holiday. In the 1880s a number of Baptist churches across America began observing the holiday with Christmas sermons and hymns. Some Baptist woman's groups, capitalizing on the giving theme of the holiday, began collecting Christmas offerings for foreign missions.
A new congregational tradition had begun. Over one hundred years later, many Baptist churches also gradually embraced Advent in the weeks leading up to Christmas.
By the late twentieth century the spiritual celebration of Christmas had become so well established in Protestant churches that many, Baptists included, began taking offense to a growing detachment of religion from Christmas in much of society and culture. Forgetful that their own faith traditions had historically refused to recognize Christmas as a holy day, many critics each December ironically complain that "Christ has been taken out of Christmas."
Most Christians in America today choose (at least in part) to celebrate Christmas in a religious sense, with many also observing Advent. Many Baptist congregations choose to celebrate the Christmas season as a remembrance of Christ's coming into the world. This December churches will have Christmas parties, sing Christmas hymns, observe a season of Advent, and reflect on the birth of Christ. Congregations will celebrate together in unity as congregants search their own hearts in quiet moments.
Christ has come. He is with us. Peace and hope mark his presence in our lives. We rejoice that Christ is transforming us and the world.
Yet we know the reconciliation of humanity and the world to God is far from complete. Too many persons have no hope, too little peace characterizes our world. We acknowledge the need for further transformation in our lives, the lives of others, and the whole of our planet. The journey continues.
And so this Christmas season we embrace Christ as ever arriving within and around us. We receive his love, and in turn we love neighbors and strangers because we have been redeemed by love.
_________________________________________________________________________________________
READING THE BIBLE TODAY: "Blessed are the Peacemakers" – Matthew 5:9
by Mark E. Biddle

Mark E. Biddle, Dr.Theol (Zürich), is Russell T. Cherry Professor of Old Testament at Baptist Theological Seminary at Richmond. He has authored six books, ten translations, and more than 150 articles, reviews, and lectures. He is editor of R&E, and of the Reading the Old Testament (Smyth & Helwys) and the Smyth & Helwys commentaries.
Saying, "Peace, peace," when there is no peace – Jeremiah 8:11.
Jesus began the Sermon on the Mount with nine "Beatitudes" that readers often unfortunately reduce to platitudes.  The seventh, "Blessed are the peacemakers," for example, can sound like a call to passivity and placidity:  "Blessed are those who accept life with serenity, remaining calm, preserving calm, spreading calm."  Both the context and a careful examination of the central term "peacemaker" suggest, however, that such an understanding misapprehends the fundamental thrust of Jesus' teaching.  The "peacemaker" beatitude marks a shift in the beatitudes from a focus on the blessed attitudes that characterize citizens in the Kingdom of God (poverty of spirit, teachability/meekness, purity of heart, etc.) to an emphasis on behavioral expressions of these attitudes, expressions that will likely and ironically elicit "persecution" (mentioned three times in vv 10-12).  Placidity does not elicit persecution.  Jesus did not say, "Blessed are the peaceful." More to the point, it is easy to read Matt 5:9 and allow the concept of "peace" itself to misdirect one's attention away from the active force of the term "peacemaker."
Of course, on Jesus' lips even the term "peace" implies much more than passivity and placidity.  Jesus very likely spoke the beatitudes in Hebrew or, even more likely, in closely-related Aramaic. The Hebrew/Aramaic term translated "peace" שלם refers, primarily, not to the absence of strife, as the English term "peace" often implies.  Instead, it denotes a condition of wholeness, wellness, and balance: things as they should be.  Many relationships not characterized by open strife nonetheless fall far short of wholeness, wellness, and balance.  Jesus' peace is not a negative condition (absence of war), but a positive condition of well-being.
In other words, Jesus pronounced blessed those who recognize when things are not as they should be and undertake active measures to make peace in these situations. Jesus did not bless the kind of "peace-keeping" efforts that merely intervene between warring parties to separate them, preventing open hostility.  Such efforts may produce (temporary) absence of war, but they rarely result in well-being. Jesus blessed those who intervene to bring reconciliation and restoration.
Intervening in situations to make peace is risky and dangerous.  One or more parties may not welcome the intervention, especially not the party most responsible for the lack of peace, the party that will be required to change most.  Peacemaking may evoke persecution.  The ministry of the Prince of Peace led to the cross.  Yet, since the Son of God came to make peace, the children of God manifest their kinship when they, too, seek to make peace – even if it costs.
†††
At this point, a Baptist theologian/preacher might normally extrapolate from Jesus' beatitude a call for the church to identify instances in the world in which "there is no peace" and to engage actively in peacemaking:  poverty, hatred, racial discord, injustice of all kinds, etc.  Kairos-time of now has revealed the fissures that fracture American society.  It has also revealed that these fissures run deep even in the church.  Might it be that, before the church can effectively make peace in the greater world, it must address internal disharmony?
For example, through a former student, I know of a local congregation in danger of open hostility compounded by the good services of social media. During, and after, the recent presidential campaign, church members – deacons and Sunday School teachers – divided into partisan camps and launched verbal assaults on one another via Facebook®.  On Sunday, they "worshiped" together in an atmosphere of passive aggression.  The ministerial staff knows about the situation (many of them utilize social media, too, after all) and has discussed it.  In the end, however, the staff has concluded that it would threaten "peace" to address the partisan hostility lying just under the surface of Sunday morning's passivity – they have opted to preserve 'peace' where there is no peace.
Admittedly, the issues dividing even the church come with potent emotional force: reproductive ethics, sexual ethics, race relations, and economic justice top the list. All of them are powder kegs. Many of them seem to resist black-and-white analysis. The staff of the example church rightly senses that making peace in their context will be risky and dangerous.  Nevertheless, the status quo begs the question as to whether this church or any other can be effective as ministers of reconciliation, ambassadors for Christ (2 Cor 5:18-20), bringing the Gospel of peace to the world while disharmony and distrust prevails within the church itself.
I am not confusing harmony and unity with unanimity and homogeneity.  The issues that divide the church (and society at-large) are complicated and nuanced.  It will be impossible to achieve total agreement.  At the same time, however, I hear voices from all sides that express more misunderstanding about the positions of others than reasons for their own stance. Partisans attribute to their "opponents" bad faith, amorality or immorality, and heartlessness or headlessness.  The church needs "people of good will" and great courage to open avenues of understanding and trust.  Christians should be able to talk about areas of disagreement without doubting the sincerity (and Christianity, in some cases) of those holding contrary positions.
Incidentally, true dialogue requires openness to the possibility that someone else may have a point.
Mark Biddle blogs at Mostly on the Bible, where this article (slightly modified herein) was originally published.

________________________________________________________________
BOOK ANNOUNCEMENT:
The first history of The Alabama Baptist

The Alabama Baptist, a weekly subscription-based Christian newspaper, will commemorate its 175th year of continuous ministry with a yearlong celebration beginning February 2017.
As part of the observance, the first history of The Alabama Baptist will be published in a four-color fully illustrated book to be released in September 2017. Author Elizabeth Wells is drawing together material from the archives of Alabama Baptist life and stories from the paper itself to illustrate ways the state Baptist paper has impacted individuals, churches, communities and the state.
Other events include a 175th birthday party in Marion, site of the paper's founding, and a symposium on the ministry of The Alabama Baptist. The symposium will be jointly sponsored by Samford University in Birmingham and the Alabama Baptist Historical Commission.
During the celebration year, stories and pictures will be published digitally and in print to illustrate the ongoing impact of the ministry of communications expressed through The Alabama Baptist.
"It is unusual for a weekly publication to have an unbroken ministry for 175 years," observed Bobby S. Terry, current editor of The Alabama Baptist. "Only the blessings of God, the hard work of those associated with the paper and the graciousness of Alabama Baptists made this possible.
"I am humbled to be a part of such a great legacy," Terry said. "Hopefully the 175th anniversary celebration will appropriately honor our past and prepare us for what God has in our future."
The Alabama Baptist was independently founded in 1843 to work alongside the Alabama Baptist State Convention. Today a formal working relationship exists between The Alabama Baptist, located in Birmingham, and the state convention, headquartered in Montgomery.
While covering wars, political upheaval, cultural changes, civil rights, technology shifts and more, The Alabama Baptist has served its readers with the three-fold mission of informing readers for perspective and understanding, inspiring believers for growth as Christian disciples and connecting Baptists for missions and ministry. Each week the paper reports events from the world of religion, provides practical help for everyday life, examines moral and ethical issues from a biblical perspective, undergirds what Baptists do together and reports God's work through Baptists at home and around the world.
Historically, The Alabama Baptist has been in the forefront of debates about national social issues. Some- times the paper reflected the culture of its surroundings such as during the Civil War and the struggle for civil rights a century later. At other times, the paper challenged its culture on such issues as child labor, women's suffrage and war and peace.
As an entrepreneurial publication the paper changed owners and names several times during its early years. Since 1918 when the relationship with the state convention was established, the paper has functioned under a board of directors.
The Alabama Baptist became what some call "a trusted voice and a welcomed friend" in the homes of Alabama Baptists. Today it is the largest circulated Baptist newspaper in the nation. For each of the last 20 years the publication has been chosen as one of the top regional Christian newspapers by Associated Church Press, Evangelical Press Association or Religion Communicator's Council.
Information on reserving copies of this one-of-a kind book is available at www.thealabamabaptist.org or by calling 1-800-803-5201.
Note: Free shipping and handling (a $7 value) is being offered for orders placed before December 25. Click here for an order form.
________________________________________________________________
BJC'S RELIGIOUS LIBERTY ESSAY SCHOLARSHIP CONTEST
Baptist Joint Committee for Religious Liberty

High school juniors and seniors can win up to $2,000 for college in the 2017 Religious Liberty Essay Scholarship Contest by writing an essay exploring the idea of using religious tests as part of the United States' immigration and refugee policies.
Each year, the contest engages high school students in church-state issues by directing them to express a point of view on a religious liberty topic. The grand prize is $2,000 and a trip for two to Washington, D.C. Second prize is $1,000, and third prize is $500.
All high school students in the graduating classes of 2017 and 2018 are eligible to enter the contest. There are no requirements regarding faith, GPA, after-school activities or clubs. To enter, eligible students must write an essay between 800-1,200 words on the following topic:
The United States, along with many other countries, gives safe haven to refugees of war-torn countries. Many factors are taken into account when determining who is allowed to enter our borders. During the 2016 presidential campaign, there was discussion around the idea of denying entrance to some immigrants and refugees based on their religion.
 In an essay, discuss whether a religious test should be conducted as a part of the United States' immigration and refugee policies.
Explore the intersection, if any, between the proposed test and the two religion clauses in the First Amendment of the United States Constitution. Be sure to identify the implications for religious liberty of all citizens in your answer.
Entries must be mailed to the Baptist Joint Committee and postmarked by March 10, 2017, to be eligible. Visit BJConline.org/contest for complete details and printable entry forms.
_________________________________________________________________________________________
A CALL FOR PAPER PROPOSALS:
Annual Baptist History and Heritage Society Conference
"Biographies and Narratives: Baptist Experiences and Convictions"
Augusta, Georgia
June 1-3, 2017
Held in conjunction with the 200th anniversary of one of the South's most historically significant congregations, the First Baptist Church of Augusta, Georgia, the theme of the 2017 BH&HS Conference is "Biographies and Narratives: Baptist Experiences and Convictions."
The Society welcomes individual paper proposals for this upcoming conference. Proposals should reflect the conference theme by focusing on stories of Baptist faith in the life of persons and faith communities. Proposals should be 500 words or less in length. Society members and non-members alike may submit proposals.
Proposed themed paper sessions are also encouraged. Suggestions for a themed session should consist of two to three paper presentations and a moderator. Proposals for creative sessions that do not focus on traditional paper presentations are also welcome.
Individual paper presenters will be allowed no more than 20 minutes for their presentations.
For more information about the conference, click here. Proposals for individual papers, themed paper sessions and creative sessions will be accepted until January 31, 2017. Conference registration will open in February 2017.
Written proposals may be submitted by email to brucegourley@baptisthistory.org.
_________________________________________________________________________________________
CALENDAR OF SELECT EVENTS
Upcoming events at which the BH&HS will be involved.

March 24-25 — CBF GA Spring General Assembly, Vineville Baptist Church, Macon, Georgia. More information.
March 31- April 1 — CBF North Carolina Spring Meeting, First Baptist Church Hickory, North Carolina. More information.
JUNE 1-3, 2017 —  Annual conference, Baptist History and Heritage Society, First Baptist Church, Augusta, Georgia. Theme: "Biographies and Narratives: Baptist Experiences and Convictions." More information.
JUNE 26-30, 2017 — Cooperative Baptist Fellowship, Atlanta, Georgia. More information.
AUGUST 2017 —  Nurturing Faith Experience, Glacier National Park, Montana. More information.