An Electronic Baptist Journal Bridging Yesterday and Today
[Vol. 16, No. 1]

Editor: Bruce T. Gourley, executive director, Baptist History and Heritage Society
The Baptist Studies Bulletin (BSB) is a free online journal produced by the Baptist History and Heritage Society (BH&HS) and offering scholarly analysis, informed editorials, book reviews, and special features for subscribers. You may access previous issues to or subscribe or unsubscribe from the BSB. Republishing of articles is allowed, but please provide credit and a link back to the Baptist Studies Bulletin.
If you find the Baptist Studies Bulletin useful, please consider joining the Baptist History and Heritage Society and/or donating to the Society.
TABLE OF CONTENTS
"What Does Baptist Dissent Look Like Today, and Why Does it Matter?"
Part 1 of a Series: Voting Rights
by Bruce T. Gourley
"Baptist Dissenters: Helpful Resources for Understanding the Baptist Tradition"
From Thomas Helwys to the Civil Rights era

Thomas Jefferson's Virginia Statute for Religious Freedom (1786)
A monumental legislative bill for which Baptists advocated

BH&HS Annual Conference 2017
June 1-3 @ First Baptist Church, Augusta, GA
Theme: "Biographies and Narratives: Baptist Experiences and Convictions"

_________________________________________________________________________________________
WHAT DOES BAPTIST DISSENT LOOK LIKE TODAY, AND WHY DOES IT MATTER?
Part 1 of a Series: Voting Rights
by Bruce T. Gourley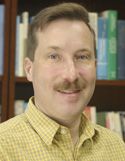 Baptists have been dissenters for their entire four centuries-plus of existence. Historical Baptist dissent has taken place in the context of a minority people of faith, or a minority-minded people of faith, demanding equality and basic human rights for all persons. The basic human rights advocated by dissenting Baptists have included freedom of conscience for all, equal religious liberty for all, abolition of slavery (bodily freedom), women's rights, civil rights, and more recently, LGBT rights.
On the other hand, various Baptist groups from the early nineteenth-century to the present who obtained a majoritarian status have often rejected their dissenting heritage in favor of advocating for privileges and special treatment for their own faith and beliefs, while discriminating against others. Their self-serving agenda has included legal and judicial favoritism of Christianity over other religions, the enslavement of black persons, and opposition to equal rights for minority groups.

So what does Baptist dissent look like now, and why does it matter? This first in a series exploring heroic Baptist dissenters of today focuses on an example of Baptist dissent in civic life.

During the 1950s and 1960s, African American Baptists, including Martin Luther King Jr., led the way in securing civil rights for racial and ethnic minorities. But in recent years their Civil Rights-era victories have come under attack from white Republican politicians dismissive of continued government efforts to ensure racial equality.
In June 2013 by a 5-4 margin the U.S. Supreme Court in Shelby County v. Holder struck down Section 4(b) of the Voting Rights Act of 1965. In essence, the ruling invalidated the requirement that certain states with a long history of racial discrimination receive federal approval prior to changing voting laws, rules, requirements and procedures, including restrictive Voter ID laws, shuttering or moving polling places, and redrawing electoral districts. "Our country has changed, and while any racial discrimination in voting is too much, Congress must ensure that the legislation it passes to remedy that problem speaks to current conditions," Chief Justice John Roberts wrote in defense of the changes. Citing a desire to reduce "voter fraud," many Republican-led states quickly set about enacting voter restrictions that disproportionately affected African Americans and other minority populations.
Civil Rights advocates cried foul, accurately noting that voter fraud is extremely rare and condemning Republican voting restrictions as blatant efforts to disenfranchise minorities.
Indeed, following the 2013 Supreme Court decision a number of Republican-led states soon passed laws making voting more difficult for certain citizens, particularly African Americans. The restrictive legislative acts included stringent Voter ID laws, systematic purging of black voters from voting rolls, the eradication of same-day voter registration, and the shortening of early voting opportunities.
Baptists have been, and remain, divided over voting restrictions. White evangelical Baptists have generally sided with state Republican parties in restricting minority voting access, or remained silent on the issue. Minority Baptists in general, especially African American Baptists, are opposed to the measures. Many have resorted to protests, legal efforts, or both methodologies in opposing voting restrictions and upholding voting rights previously obtained in the Voting Rights Act of 1965. In North Carolina, Baptist dissenters have spoken loudly and acted decisively.
Led by a Republican governor, Pat McCrory, and legislature, North Carolina politicians in the weeks following the U.S. Supreme Court's anti-minority decision signed into law numerous voter-suppression measures that included restrictive ID requirements, voter registration suppression, and the end of Sunday voting. The same day of North Carolina's actions, both the American Civil Liberties Union and the Southern Coalition for Social Justice, citing violation of the 14th and 15th amendments, filed suit against the state. Other lawsuits quickly followed.
Long accustomed to legislative racial discrimination, African American Baptists took up the fight to protect the voting rights of minorities. Many routinely protested, through the Moral Monday movement, the unjust actions of North Carolina's General Assembly. In addition, four Baptist congregations and a number of individuals joined the plaintiffs in NAACP vs. McCrory, a lawsuit against the state's discriminatory voting legislation.
The plaintiff congregations, like many other African American Baptist congregations, commonly coordinate efforts to facilitate voting by transporting members to polls during early voting Sundays prior to election days. Among other restrictive measures, the actions enacted by the North Carolina legislature curtailed this traditional African American practice known as "Souls to Polls."
On the other side of the legal battle, several white Baptists, including U.S. Republican Senator Lindsey Graham, sided with McCrory, as did a number of other Republican-led states with high populations of white Baptists.
Three years of legal battles followed. Finally, in July 2016 a federal appeals court unanimously sided with the plaintiffs in NAACP vs. McCrory. Prior to the enactment of the voting laws in question, the appeals court noted that the North Carolina "legislature requested and received racial data as to usage of the practices changed by the proposed law," including data pertaining to the patterns of black voting. Upon  obtaining the data, state Republicans enacted legislation that "target[ed] African Americans with almost surgical precision." The following month the U.S. Supreme Court upheld the decision.
Minority, dissenting Baptists played a crucial role in defeating the discriminatory legislation. Their success, demonstrating that Baptist dissent yet matters, helps ensure the exercise of equal citizenship rights for all racial and ethnic minorities.
_________________________________________________________________________________________
BAPTIST DISSENTERS: Helpful Resources for Understanding the Baptist Tradition

A Short Declaration of the Mystery of Iniquity by Thomas Helwys (1611/1612)
This is a re-publication of the original volume, edited and with an introduction by Richard Groves.
"Radical Dissent" by Nigel G. Wright
This essay offers a very broad overview of the general history of Baptists as dissenters.
"Myth: Baptists Believe in Doctrinal Uniformity" by Robert J. Nash Jr.
A pamphlet from the Baptist History and Heritage Society.
Imprisoned Preachers and Religious Liberty in Virginia by Lewis Peyton Little
This invaluable volume includes many primary sources, including Eighteenth-century Virginia court records of persecuted Baptists.
"The Church and the Civil Rights Movement: Selected Bibliography"
Black Baptist churches led the way in the Civil Rights movement.
Baptists, Civil Rights and Social Justice
This is a collection of audio resources of presentations during a 2015 Baptist History and Heritage Society conference on Baptists and Civil Rights.
________________________________________________________________
THE VIRGINIA STATUTE FOR RELIGIOUS FREEDOM (1786)
by Thomas Jefferson

Baptists of Revolutionary War-era Virginia allied with Thomas Jefferson in opposition to the establishment (official state) Anglican Church and in support of equal religious liberty for all persons.
With the wholehearted support of Baptists, Jefferson in 1777 during the war penned the Virginia Statute for Religious Freedom. Upending centuries of church state union in Europe and colonial America, the legislative bill prohibited government interference with and support of religion. Most Virginia leaders, members of the Anglican Church, opposed Jefferson's Statute.
Nearly a decade passed before Jefferson's Statute, with the support of James Madison and the advocacy of Baptists and other religious dissenters, finally persevered against strident opposition and became law. The Statute was one of three lifetime accomplishments of which Jefferson was most proud, the other two being the drafting of the Declaration of Independence and the founding of the University of Virginia.
Jefferson's Statute became a forerunner of the Establishment and Free Exercise clauses of the 1791-enacted First Amendment to the U.S. Constitution.
Following is the text of the Virginia Statute for Religious Freedom bill enacted by the Virginia General Assembly on January 16, 1786:
An Act for establishing religious Freedom.
Whereas, Almighty God hath created the mind free;
That all attempts to influence it by temporal punishments or burthens, or by civil incapacitations tend only to beget habits of hypocrisy and meanness, and therefore are a departure from the plan of the holy author of our religion, who being Lord, both of body and mind yet chose not to propagate it by coercions on either, as was in his Almighty power to do,
That the impious presumption of legislators and rulers, civil as well as ecclesiastical, who, being themselves but fallible and uninspired men have assumed dominion over the faith of others, setting up their own opinions and modes of thinking as the only true and infallible, and as such endeavouring to impose them on others, hath established and maintained false religions over the greatest part of the world and through all time;
That to compel a man to furnish contributions of money for the propagation of opinions, which he disbelieves is sinful and tyrannical;
That even the forcing him to support this or that teacher of his own religious persuasion is depriving him of the comfortable liberty of giving his contributions to the particular pastor, whose morals he would make his pattern, and whose powers he feels most persuasive to righteousness, and is withdrawing from the Ministry those temporary rewards, which, proceeding from an approbation of their personal conduct are an additional incitement to earnest and unremitting labours for the instruction of mankind;
That our civil rights have no dependence on our religious opinions any more than our opinions in physics or geometry,
That therefore the proscribing any citizen as unworthy the public confidence, by laying upon him an incapacity of being called to offices of trust and emolument, unless he profess or renounce this or that religious opinion, is depriving him injuriously of those privileges and advantages, to which, in common with his fellow citizens, he has a natural right,
That it tends only to corrupt the principles of that very Religion it is meant to encourage, by bribing with a monopoly of worldly honours and emoluments those who will externally profess and conform to it;
That though indeed, these are criminal who do not withstand such temptation, yet neither are those innocent who lay the bait in their way;
That to suffer the civil magistrate to intrude his powers into the field of opinion and to restrain the profession or propagation of principles on supposition of their ill tendency is a dangerous fallacy which at once destroys all religious liberty because he being of course judge of that tendency will make his opinions the rule of judgment and approve or condemn the sentiments of others only as they shall square with or differ from his own;
That it is time enough for the rightful purposes of civil government, for its officers to interfere when principles break out into overt acts against peace and good order;
And finally, that Truth is great, and will prevail if left to herself, that she is the proper and sufficient antagonist to error, and has nothing to fear from the conflict, unless by human interposition disarmed of her natural weapons free argument and debate, errors ceasing to be dangerous when it is permitted freely to contradict them:
Be it enacted by General Assembly that no man shall be compelled to frequent or support any religious worship, place, or ministry whatsoever, nor shall be enforced, restrained, molested, or burthened in his body or goods, nor shall otherwise suffer on account of his religious opinions or belief, but that all men shall be free to profess, and by argument to maintain, their opinions in matters of Religion, and that the same shall in no wise diminish, enlarge or affect their civil capacities. And though we well know that this Assembly elected by the people for the ordinary purposes of Legislation only, have no power to restrain the acts of succeeding Assemblies constituted with powers equal to our own, and that therefore to declare this act irrevocable would be of no effect in law; yet we are free to declare, and do declare that the rights hereby asserted, are of the natural rights of mankind, and that if any act shall be hereafter passed to repeal the present or to narrow its operation, such act will be an infringement of natural right.
_________________________________________________________________________________________
A CALL FOR PAPER PROPOSALS:
Annual Baptist History and Heritage Society Conference
"Biographies and Narratives: Baptist Experiences and Convictions"
Augusta, Georgia
June 1-3, 2017
Held in conjunction with the 200th anniversary of one of the South's most historically significant congregations, the First Baptist Church of Augusta, Georgia, the theme of the 2017 BH&HS Conference is "Biographies and Narratives: Baptist Experiences and Convictions."
The Society welcomes individual paper proposals for this upcoming conference. Proposals should reflect the conference theme by focusing on stories of Baptist faith in the life of persons and faith communities. Proposals should be 500 words or less in length. Society members and non-members alike may submit proposals.
Proposed themed paper sessions are also encouraged. Suggestions for a themed session should consist of two to three paper presentations and a moderator. Proposals for creative sessions that do not focus on traditional paper presentations are also welcome.
Individual paper presenters will be allowed no more than 20 minutes for their presentations.
For more information about the conference, click here. Proposals for individual papers, themed paper sessions and creative sessions will be accepted until January 31, 2017. Conference registration will open in February 2017.
Written proposals may be submitted by email to brucegourley@baptisthistory.org.
_________________________________________________________________________________________
CALENDAR OF SELECT EVENTS
Upcoming events at which the BH&HS will be involved.

February — Martha Stearns Marshall Month of Preaching by Baptist Women in Ministry (BWIM). More information.
March 24-25— CBF GA Spring General Assembly, Vineville Baptist Church, Macon, Georgia. More information.
March 31- April 1 — CBF North Carolina Spring Meeting, First Baptist Church Hickory, North Carolina. More information.
June 1-3, 2017 —  Annual conference, Baptist History and Heritage Society, First Baptist Church, Augusta, Georgia. Theme: "Biographies and Narratives: Baptist Experiences and Convictions." More information.
June 26-30, 2017 — Cooperative Baptist Fellowship General Assembly, Atlanta, Georgia. More information.
August 2017 —  Nurturing Faith Experience, Glacier National Park, Montana. More information.