An Electronic Baptist Journal Bridging Yesterday and Today
[Vol. 16, No. 2]

Editor: Bruce T. Gourley, executive director, Baptist History and Heritage Society
The Baptist Studies Bulletin (BSB) is a free online journal produced by the Baptist History and Heritage Society (BH&HS) and offering scholarly analysis, informed editorials, book reviews, and special features for subscribers. You may access previous issues to or subscribe or unsubscribe from the BSB. Republishing of articles is allowed, but please provide credit and a link back to the Baptist Studies Bulletin.
If you find the Baptist Studies Bulletin useful, please consider joining the Baptist History and Heritage Society and/or donating to the Society.
TABLE OF CONTENTS
"What Does Baptist Dissent Look Like Today, and Why Does it Matter?"
Part 2 of a Series: Washington, D.C.-Based Advocacy Organizations
by Bruce T. Gourley
Black History Resources
In Honor of Black History Month

The United Nations' Universal Declaration of Human Rights (1948)
A historic statement influenced by Baptists

BH&HS Annual Conference 2017
June 1-3 @ First Baptist Church, Augusta, GA
Theme: "Biographies and Narratives: Baptist Experiences and Convictions"

_________________________________________________________________________________________
WHAT DOES BAPTIST DISSENT LOOK LIKE TODAY, AND WHY DOES IT MATTER?
Part 2 of a Series: Washington D.C.-Based Advocacy Organizations
by Bruce T. Gourley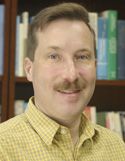 Baptists have been dissenters for their entire four centuries-plus of existence. Historical Baptist dissent has taken place in the context of a minority people of faith, or a minority-minded people of faith, demanding equality and basic human rights for all persons. The basic human rights advocated by dissenting Baptists have included freedom of conscience for all, equal religious liberty for all, abolition of slavery (bodily freedom), women's rights, civil rights, and more recently, LGBT rights.
On the other hand, various Baptist groups from the early nineteenth-century to the present who obtained a majoritarian status have often rejected their dissenting heritage in favor of advocating for privileges and special treatment for their own faith and beliefs, while discriminating against others. Their self-serving agenda has included legal and judicial favoritism of Christianity over other religions, the enslavement of black persons, and opposition to equal rights for minority groups.

So what does Baptist dissent look like now, and why does it matter? This second in a series exploring heroic Baptist dissenters of today focuses on three advocacy organizations that reflect Baptists' historical religious liberty principles.
On May 16, 1920 Southern Baptists arrived in force in Washington, D.C.
As many as 15,000 people assembled around the east steps of the nation's Capitol that afternoon. Ordinary Baptists from around the nation mingled with Cabinet members, Senators, Congressmen, foreign ambassadors and other dignitaries of various religious persuasions to hear George W. Truett, the renowned pastor of the First Baptist Church of Dallas, Texas deliver an address entitled "Baptists and Religious Liberty."
Truett's speech included a reminder of the contemporary importance of early Baptists' historical advocacy of equal religious liberty for all persons that helped birth the religion clauses of the First Amendment:
"Baptists have one consistent record concerning liberty throughout all their long and eventful history. They have never been a party to oppression of conscience. They have forever been the unwavering champions of liberty, both religious and civil. Their contention now, is, and has been, and, please God, must ever be, that it is the natural and fundamental and indefeasible right of every human being to worship God or not, according to the dictates of his conscience, and, as long as he does not infringe upon the rights of others, he is to be held accountable alone to God for all religious beliefs and practices. Our contention is not for mere toleration, but for absolute liberty. There is a wide difference between toleration and liberty. Toleration implies that somebody falsely claims the right to tolerate. Toleration is a concession, while liberty is a right. Toleration is a matter of expediency, while liberty is a matter of principle. Toleration is a gift from God. It is the consistent and insistent contention of our Baptist people, always and everywhere, that religion must be forever voluntary and uncoerced, and that it is not the perogative of any power, whether civil or ecclesiastical, to compel men to conform to any religious creed or form of worship, or to pay taxes for the support of a religious organization to which they do not believe. God wants free worshipers and no other kind."
Securely dominant in Southern culture, Truett and his fellow Southern Baptists nonetheless cast an anxious eye at a rapidly expanding Roman Catholic Church in America. Even as he assured his listeners of the superiority of the Baptist faith over against that of Catholicism, Truett promised the nation that "A Baptist would rise at midnight to plead for absolute religious liberty for his Catholic neighbor, and for his Jewish neighbor, and for everybody else." From their advantaged perch, Southern Baptists at that time nonetheless remained committed to protecting the religious rights of minorities.
The most renowned address of Truett's remarkable career, "Baptists and Religious Liberty" received national coverage, yet failed, at that time, to galvanize a Baptist advocacy presence in the nation's capital.
Nonetheless, Baptist principles were on display in another important event of 1920. Few Baptists apparently took notice that year when a small group of dissenting activists founded an advocacy organization that shared Baptists' freedom of conscience convictions. Formed during a post-World War I era of government censorship of labor groups, the American Civil Liberties Union (ACLU) initially focused on defending the constitutionally-guaranteed free speech rights of all citizens. Later the organization added defense of religious liberty to its mission, which is "to defend and preserve the individual rights and liberties guaranteed to every person in this country by the Constitution and laws of the United States."
During its nearly century of existence to date many Baptist churches have hosted ACLU meetings, while a number of Baptists have been leaders within the ACLU, including North Carolina Southern Baptist pastor William W. Finlator. Among other congregations, Finlator pastored the Pullen Memorial Baptist Church of Raleigh.
Of his work with the ACLU, Finlator spoke of his passion for righteous dissent: "As a member and vice president of the ACLU, I trace my civil libertarian convictions to my commitment to early Baptist principles, and I am confident that my involvement in the ACLU has made me desire to become an authentic Baptist."
Brent Walker, recently retired executive director of the Baptist Joint Committee for Religious Liberty (BJC), said of Finlator, "no one better exemplified the Baptist commitment to defending the rights of conscience in the second half of the 20th Century than Bill Finlator."
The BJC traces its roots to the 1936 establishment of the Southern Baptist Committee on Public Relations, an organizational extension, at that time, of three centuries of Baptist commitment to religious liberty and church state separation.
Thereafter the committee partnered with American and National Baptists, moved its headquarters to D.C., and in 1946 became the Baptist Joint Committee on Public Affairs. The name changed again in 2005 to Baptist Joint Committee for Religious Liberty, a clear descriptor of the organization's advocacy focus as "the only faith-based agency devoted solely to religious liberty and the institutional separation of church and state. Since 1936, the BJC has continuously provided reliable leadership on church-state issues as it leads coalitions of groups striving to protect both the free exercise of religion and to defend against its establishment by government."
Today, led by Amanda Taylor, the BJC represents fifteen Baptist groups in its advocacy for equal religious liberty for all and church state separation as guaranteed to all Americans in the First Amendment.
The Southern Baptist Convention, however, is no longer a part of the organization it birthed, having withdrawn from the BJC in 1991 in order to increasingly pursue a decidedly anti-traditional Baptist vision of religious privilege for majoritarian Christians and (not infrequently) religious discrimination against minority groups. Accordingly, the BJC and SBC often find themselves on opposite sides of many religious liberty disputes.
A third Washington-based advocacy organization aligned with historic Baptist freedom principles is Americans United for the Separation of Church and State (AU). Established in 1947 as Protestants and Other Americans United for Separation of Church and State, the orgnization's formation was "prompted by the Supreme Court's Everson v. Board of Education decision, on February 10, 1947, which permitted public funds for the transportation of students to private and parochial schools."
Three of the organization's eleven founders were Baptists: Edwin McNeill Poteat, president of Colgate-Rochester Divinity School (who served as AU's first president); Louie D. Newton, president of the Southern Baptist Convention; and Joseph M. Dawson, executive secretary of the Baptist Joint Committee on Public Affairs.
The organization's 1947 Manifesto, echoing the fervency of early Baptists and imparting a timely warning for 2017, declared that "Congress and all State legislatures, and all executive and judiciary agencies of government must be warned that they are playing with fire when they play into the hands of any church which seeks, at any point, however marginal, to breach the wall that sharply separates church and state in this country. The principle of their separation is so firmly established in a long tradition as well as in the Constitution that any tampering with it will tend to light the fires of intolerance and fanaticism which our system of government is designed to prevent."
The organizational name formally shortened in 1972 to Americans United for Separation of Church and State, AU maintains a firm commitment to legally combating any breach of church state separation. AU has counted many Baptists among its leadership, including Foy Valentine, Richard G. Puckett and Robert L. Maddox.
Amid today's politicized onslaughts against the First Amendment, Americans United, often in alliance with either or both the Baptist Joint Committee for Religious Liberty and the American Civil Liberties Union, opposes governmental — national, state and local — favoritism of any given religious group, as well as discrimination in the guise of "religious liberty" favoritism for majority groups.
Collectively, all three Washington-based organizational advocates of equal religious liberty for all and church state separation — ACLU (1920), BJC (1936), and AU (1947) — reflect, whether directly or inherently, the historic dissenting Baptist tradition.
Human rights, equality and democracy are made stronger by the tireless, hard work of all three organizations. Their collective successes past and present demonstrate that Baptist dissent yet matters and helps ensure the continued freedoms of all Americans, Christian or otherwise.
_________________________________________________________________________________________
BLACK HISTORY RESOURCES
In Honor of Black History Month

The teaching of Black History is inevitably the teaching of Baptist history and identity: according to various polls and surveys, from 40-50% of all African Americans are Baptists. Following is a select collection of digital resources, curated from a larger compilation assembled by the National Baptist Convention, USA, Inc., America's largest African American religious denomination.
African American History Month
United States Government
"The Library of Congress, National Archives and Records Administration, National Endowment for the Humanities, National Gallery of Art, National Park Service, Smithsonian Institution and United States Holocaust Memorial Museum join in paying tribute to the generations of African Americans who struggled with adversity to achieve full citizenship in American society."
Smithsonian National Museum of African American History and Culture
A Virtual Tour
"Powerful Moments in African American History, Culture and Community."
How Black History Month Came to Be
TIME
In 1964 author James Baldwin "reflected on the shortcomings of his education." "When I was going to school," he said, "I began to be bugged by the teaching of American history because it seemed that that history had been taught without cognizance of my presence."
African American Gospel
Library of Congress
"African American Gospel music is a form of euphoric, rhythmic, spiritual music rooted in the solo and responsive church singing of the African American South. Its development coincided with — and is germane to — the development of rhythm and blues."
BlackPast.org
Online Reference Guide to African American History
"This 13,000 page reference center is dedicated to providing information to the general public on African American history and on the history of the more than one billion people of African ancestry around the world."
________________________________________________________________
THE UNITED NATIONS' UNIVERSAL DECLARATION OF HUMAN RIGHTS (1948)
A Historic Statement Influenced by  Baptists

Immediately following World War II and the Holocaust, leading nations of the world lobbied for the co-operative formation of the United Nations in order to prevent another global war.
Human rights was uppermost in the minds of many who championed the worldwide organization. Joseph M. Dawson, first executive secretary for the Baptist Joint Committee on Public Affairs, in 1945 attended the first organizational meeting of the United Nations, held in San Fransisco.
"At that meeting I carried a hundred thousand petitions from Baptists, North and South, white and Negro, asking that the Charter to be adopted would include a guarantee of full religious liberty for every human being," Dawson recalled. Two years later, addressing the 1947 meeting of the Baptist World Congress in Copenhagen, Dawson spoke of his hope that the UN would "inaugurate a new birth of religious freedom in the world."
On December 10, 1948 Baptists got their wish as the UN adopted the Universal Declaration of Human Rights, a strong religious freedom statement with roots in the Rhode Island colonial charter of 1663, written by early American Baptist leader John Clarke.
The 1663 Rhode Island colonial charter, reflecting historic Baptist principles of equal religious liberty for all and church state separation, reads, in part:
"To hold forth a lively experiment, that a most flourishing civil state may stand and best be maintained with a full liberty in religious concernments."
In turn, the religion clauses of the 1791 First Amendment to the United States Constitution reflected Clarke's Rhode Island charter:
"Congress shall make no law respecting an establishment of religion, or prohibiting the free exercise thereof…"
More than 150 years later the UN Universal Declaration of Human Rights enshrined religious freedom and equality a number of times, including:
Article 18: Everyone has the right to freedom of thought, conscience and religion; this right includes freedom to change his religion or belief, and freedom, either alone or in community with others and in public or private, to manifest his religion or belief in teaching, practice, worship and observance.
In its entirely, the Universal Declaration of Human Rights reflects Baptists' historically evolving and expanding commitment to Human Rights.
The entire text of the UDHR is available here.
_________________________________________________________________________________________
ANNUAL BAPTIST HISTORY AND HERITAGE SOCIETY CONFERENCE
"Biographies and Narratives: Baptist Experiences and Convictions"
Augusta, Georgia
June 1-3, 2017
Held in conjunction with the 200th anniversary of one of the South's most historically significant congregations, the First Baptist Church of Augusta, Georgia, the theme of the 2017 BH&HS Conference is "Biographies and Narratives: Baptist Experiences and Convictions."
Cooperative Baptist Fellowship of Georgia is a co-sponsor of the conference.
Conference registration, lodging and program information is available here.
For vendor inquiries and other other questions, please contact Bruce Gourley.
_________________________________________________________________________________________
February — Martha Stearns Marshall Month of Preaching by Baptist Women in Ministry (BWIM). More information.
March 24-25— CBF GA Spring General Assembly, Vineville Baptist Church, Macon, Georgia. More information.
March 31- April 1 — CBF North Carolina Spring Meeting, First Baptist Church Hickory, North Carolina. More information.
June 1-3, 2017 —  Annual conference, Baptist History and Heritage Society, First Baptist Church, Augusta, Georgia. Theme: "Biographies and Narratives: Baptist Experiences and Convictions." More information.
June 26-30, 2017 — Cooperative Baptist Fellowship General Assembly, Atlanta, Georgia. More information.
August 2017 —  Nurturing Faith Experience, Glacier National Park, Montana. More information.