An Electronic Baptist Journal Bridging Yesterday and Today
[Vol. 16, No. 3]

Editor: Bruce T. Gourley, executive director, Baptist History and Heritage Society
The Baptist Studies Bulletin (BSB) is a free online journal produced by the Baptist History and Heritage Society (BH&HS) and offering scholarly analysis, informed editorials, book reviews, and special features for subscribers. You may access previous issues to or subscribe or unsubscribe from the BSB. Republishing of articles is allowed, but please provide credit and a link back to the Baptist Studies Bulletin.
If you find the Baptist Studies Bulletin useful, please consider joining the Baptist History and Heritage Society and/or donating to the Society.
TABLE OF CONTENTS
"What Does Baptist Dissent Look Like Today, and Why Does it Matter?"
Part 3 of a Series: Responding to Empire
by Bruce T. Gourley
"What Resistance Looks Like"
Glimpses from Baptist Congregations

Christianity and Modern Empire: A Select Bibliography
Resources for Concerned Baptists

BH&HS Annual Conference 2017
June 1-3 @ First Baptist Church, Augusta, GA
Theme: "Biographies and Narratives: Baptist Experiences and Convictions"

_________________________________________________________________________________________
WHAT DOES BAPTIST DISSENT LOOK LIKE TODAY, AND WHY DOES IT MATTER?
Part 3 of a Series: Responding to Empire
by Bruce T. Gourley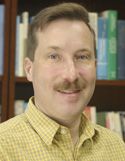 Baptists have been dissenters for their entire four centuries-plus of existence. Historical Baptist dissent has taken place in the context of a minority people of faith, or a minority-minded people of faith, demanding equality and basic human rights for all persons. The basic human rights advocated by dissenting Baptists have included freedom of conscience for all, equal religious liberty for all, abolition of slavery (bodily freedom), women's rights, civil rights, and more recently, LGBT rights.
On the other hand, various Baptist groups from the early nineteenth-century to the present who obtained a majoritarian status have often rejected their dissenting heritage in favor of advocating for privileges and special treatment for their own faith and beliefs, while discriminating against others. Their self-serving agenda has included legal and judicial favoritism of Christianity over other religions, the enslavement of black persons, and opposition to equal rights for minority groups.

So what does Baptist dissent look like now, and why does it matter? This third in a series exploring heroic Baptist dissenters of today focuses on how some Baptists are resisting empire.
Seventeenth and eighteenth century Baptists faced an existential challenge: surviving in the face of a Christian-enabled hostile empire.
During the crucial years of America's colonial era, Baptists chose a stance of resistance. Yet in the ensuing centuries some succumbed to the siren song of power and embraced empire, launching Baptists upon an ongoing but contorted relationship between faith and empire that yet ranges from resistance to embrace and points in between.
This year the relationship between evangelical Christianity, a category that includes millions of Baptists, and empire in America is acute. More than 80% of white, evangelical Christian voters in November 2016 voted for a proudly evil man — one whom many had earlier decried as an antichrist — for president of the United States.
Why? Because the stern father figure, a man who declared he had never had a need to ask God for forgiveness, promised to restore conservative Christianity to colonial-era-like dominance in government, culture and society.
Many Christians, fundamentalist to liberal, warned their fellow believers not to put faith in a blatantly evil, racist man. The warnings unheeded, and with Donald Trump now in the White House, many progressive and liberal Christians are dissenting wholesale, often loudly. Conservatives, meanwhile, are divided.
Southern Baptist's Russell Moore, executive director of the SBC's Ethics and Religious Liberty Commission and with impeccable conservative credentials, is one among many conservatives who denounced Trump during the election season. Now, some 100 Southern Baptist churches — representative of perhaps tens of thousands of Baptist congregations suddenly and happily allied with empire — are threatening to defund the SBC if Moore is not fired.
Not lost is the irony of many Southern Baptists threatening to punish their man charged with providing ethical guidance because he opposed an obviously unethical presidential candidate.
Many observers warn that evangelicals' fervent embrace of evil has destroyed the evangelical witness. Some progressive evangelicals have recently renounced evangelical terminology. On the other end of the spectrum, some conservative to fundamentalist Baptists among the "never Trump" Republican contingent have become enamored with the Benedict Option, a concept put forth by Eastern Orthodox political writer Rod Dreher. Like St. Benedict of Nursia in the sixth century, Dreher advocates walking away from hostile politics and culture in order to form and nurture inward-focused communities of faith that serve as bastions of orthodox Christianity.
On the other hand, from slavery and Jim Crow to the present, choosing evil has long been a problem for white American Christianity. Trump is merely the latest episode in an oft-repeated pattern of a white supremacist Christianity allied with white supremacist empire. Thus it comes as no surprise that Black Southern Baptists are warning their white brethren to turn away from their racist impulses.
Fifty years ago and one year to the day before his assassination, Baptist minister and Civil Rights leader Dr. Martin Luther King Jr. in an address at Riverside Church in New York City and with the Vietnam War mind, spoke against an American empire defined by the "giant triplets of racism, extreme materialism, and militarism."
Today all three legs of an oft-oppressive American empire are embodied vividly in Donald Trump: long-time racist, unethical billionaire businessman, and militaristic strongman.
The late historian Vincent Harding wrote King's Riverside speech, of which King made only minor changes. On the 40th anniversary of the speech, Harding, who often attended King's Ebenezer Baptist Church in Atlanta, noted that King opposed empire "from a deeply Christian perspective."
Harding posed questions which America's Baptists, and other Christians, yet face today.
"We have to ask, what is patriotism? What is nationalism? What does it mean to follow the national leaders into the destruction of others of God's children?

"What does it do to the Christian faith when we recognize that our community began in a setting where most [early believers] were outcasts from the empire's power? What does it mean when the Christian community now identifies itself with the empire, apologizes for the empire, and goes to war along with the empire?"
Historically, Baptist dissent has not been directed against secular, inclusive governments, but rather in opposition to Christian-enabled, exclusive empires.
Today in church buildings and in public rallies, in print publications and in digital media, ordinary Baptists reflecting the best of their faith heritage of human rights and church state separation are speaking against white supremacy and racism, opposing government policies that enrich the wealthy by taking from the poor and middle class, and rejecting militancy destructive of basic humanity. Traditional Baptists, in short, are responding to a Christian-enabled evil empire by remaining faithful to the Gospel of Jesus Christ.
For the sake of the future of America, of Christianity, and of the world, Baptist dissent matters.
_________________________________________________________________________________________
WHAT RESISTANCE TO EMPIRE LOOKS LIKE
Glimpses from Baptist Congregations

Old Cambridge Baptist Church in Massachusetts, pastored by Cody Sanders, is in the midst of a "100-day Counter Agenda" during this season of lent. One Sunday this month the church held a "Muslim Justice Teach-in" in order to counter hate crimes against Muslims and advocate for equal rights for Muslims.
In framing resistance, Nancy Petty, pastor of Raleigh's Pullen Memorial Church, turns to Jesus' command in Matthew 5:38-48 to love one's enemies. "First and foremost" is non-violence. Second, is to "not be passive in the face of insulting rhetoric and policy," but rather to stand alongside Muslims and immigrants in countering narratives of hate. Third, resistance is expressed in the willingness to expose oneself "as a way of exposing the oppressive system," whether by dialogue, economic decisions, political engagement or some other manner.
For Mount Olive Baptist Church of Hackensack, New Jersey, resistance this month included the hosting of a Communication Workers of America social justice workshop. Rev. Dr. William Barber, president of the North Carolina chapter of the NAACP and the leader of the Moral Monday initiative, spoke during the workshop: "Dr. Martin Luther King Jr. said as long as racism, classism and militarism exist, we need a moral revolution of values. Fifty years later we need a moral revival of values."
________________________________________________________________
CHRISTIANITY AND MODERN EMPIRE: A SELECT BIBLIOGRAPHY
Recent works

Beyond the Spirit of Empire (Reclaiming Liberation Theology), by Nestor Miguez, Joerg Rieger, and Jung Mo Sung
"Donald Trump and the Theology of Empire," by Jim Conn
The Faith of George W. Bush, by Stephen Mansfield
Getting on Message: Challenging the Christian Right from the Heart of the Gospel, by Peter Laarman
Religion, Politics and the Christian Right: Post 9/11 Powers in American Empire, Mark Lewis Taylor
The Stillborn God: Religion, Politics and the Modern West, by Mark Lilla
_________________________________________________________________________________________
ANNUAL BAPTIST HISTORY AND HERITAGE SOCIETY CONFERENCE
"Biographies and Narratives: Baptist Experiences and Convictions"
Augusta, Georgia
June 1-3, 2017
Held in conjunction with the 200th anniversary of one of the South's most historically significant congregations, the First Baptist Church of Augusta, Georgia, the theme of the 2017 BH&HS Conference is "Biographies and Narratives: Baptist Experiences and Convictions."
Cooperative Baptist Fellowship of Georgia is a co-sponsor of the conference.
Conference registration, lodging and program information is available here.
For vendor inquiries and other other questions, please contact Bruce Gourley.
_________________________________________________________________________________________
CALENDAR OF SELECT EVENTS

March 24-25— CBF GA Spring General Assembly, Vineville Baptist Church, Macon, Georgia. More information.
March 31- April 1 — CBF North Carolina Spring Meeting, First Baptist Church Hickory, North Carolina. More information.
April 21-22 — CBF of Tennessee Spring General Assembly, Woodmont Baptist Church, Nashville, Tennessee. More information.
June 1-3, 2017 —  Annual conference, Baptist History and Heritage Society, First Baptist Church, Augusta, Georgia. Theme: "Biographies and Narratives: Baptist Experiences and Convictions." More information.
June 26-30, 2017 — Cooperative Baptist Fellowship General Assembly, Atlanta, Georgia. More information.
August 2017 —  Nurturing Faith Experience, Glacier National Park, Montana. More information.