A Monthly Electronic Baptist Journal Bridging Yesterday and Today
(Vol. 9, No. 3)
Editor: Bruce T. Gourley, executive director, Baptist History & Heritage Society
The Baptist Studies Bulletin (BSB) is produced by the Baptist History & Heritage Society and provides scholarly analysis, informed editorials, book reviews, and special features for subscribers. Click here to access previous issues and to subscribe or unsubscribe from the BSB. Republishing of articles is allowed, but please provide credit and a link back to the Baptist Studies Bulletin.
If you find the Baptist Studies Bulletin useful, please consider making a donation to the Baptist History & Heritage Society (use the "Donate" button to the left).
…

TABLE OF CONTENTS
"Baptist History in the Digital Age" – by Bruce T. Gourley
"Review of the BH&HS Georgetown Conference"
"Carolyn Weatherford Crumpler to Receive Whitsitt Courage Award" – by Pam Durso
"Notable Quotes"
Dates and Events to Note
____________________________________________________________________
BAPTIST HISTORY IN THE DIGITAL AGE
by Bruce T. Gourley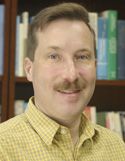 The digital revolution, now decades old and continuing to accelerate, has resulted in both great advances and – thus far – unresolvable dilemmas.
Some of the advances enabled by digital technology are obvious. Personal computers, email, the world wide web, and cell phones have transformed worldwide, as never before, the dynamics of communication and the collection, storage and sharing of information. In the developed world, digitization has revolutionized business practices, medical procedures, warfare, transportation, and home life. Digital technology is embedded so extensively in our twenty-first century world that if computer chips were to suddenly disappear, the world would be thrown into unimaginable chaos.
Another indication of the pervasiveness of digitization is the fact that many citizens of the developed world take modern technology – constructed upon digitization – for granted, seemingly assuming that technological advances will automatically make the world a better place to live.
The truth, of course, is far more complicated, as is evident today in the Gulf of Mexico: while modern technology driven by digitization enables oil companies to drill miles beneath the ocean surface, no one knows how to plug a small hole in the ocean floor that is spewing millions upon millions of gallons of toxic oil into the ocean in what has become an environmental apocalypse.
On a more personal level, digitization has changed the way we read. The odds are pretty good, for example, that you no longer read print newspapers, while many Americans under the age of about 35 have <em>never read a print newspaper</em>. Minus readers, the future of the print newspaper industry is seriously in doubt. Indeed, if there is anyone reading this digital journal who is primarily following the news from the Gulf of Mexico in print publications, rather than digital format, I'd like to know who you are!
The digital world, in short, has wrecked havoc upon the print landscape, a world in which historians have lived since the ancient days of papyrus. While printed books and periodicals will not disappear this decade or next, many believe their shelf life is very limited. Hundreds of thousands of volumes are now available in digital format, and we are in the midst of a proliferation of electronic devices designed specifically for reading digital books, periodicals and even newspapers. Even the venerable American Historical Association is on the verge of embracing digitization of AHA periodicals.
Apart from the digitization of words, younger generations today are increasingly more interested in videos and images than text. This is a challenge for historians across the board, as there are few established norms in terms of communicating the stories of the past through primarily visual means, and questions remain as to the effectiveness of visual-driven education. In effect, in the classroom setting, digital visuals are a third presence positioned between instructor and student. From my experiences, effectively managing these three simultaneous dimensions of the modern classroom is a difficult task.
Nonetheless, digitization is here to stay, part and parcel of the way Baptist history is now chronicled, researched, and communicated. Baptist archives and archivists are now able to make their collections more accessible, yet are challenged by the overwhelming amount of incoming data enabled by digitization. Baptist history professors shoulder the additional burden of helping students sort out the good from the bad in terms of the mountains of information available on the Internet. Baptist leaders, whose work and lives will one day be analyzed by future historians, are compiling the story of their lives in digital media and formats more than in print. Students in the classroom expect to learn Baptist history from DVDs (CDs and VHS are derelicts), the Net (including YouTube), and MP3s more than from printed text.
A primary task – and challenge – of the Baptist History and Heritage Society going forward is to fully embrace the reality of our now-established digital world, while doing so in a way that is effective and takes into account the rapidly changing nature of digital formats. It is my hope that the BH&HS can become a leader in terms of helping Baptist historians, clergy, laity and students navigate the digital challenges inherent in chronicling, researching and communicating the stories of our faith.
____________________________________________________________________
REVIEW OF THE BH&HS GEORGETOWN CONFERENCE
June 3-5, 2010

While few congregations of the twenty-first century hold revival meetings characteristic of earlier centuries, the research of historians attending this month's Baptist History and Heritage Society annual conference indicates that threads of revivalism remain interwoven in the life of contemporary Baptists.
Baptist scholars, clergy and laity from throughout America gathered at Georgetown Baptist Church in Georgetown, Kentucky, from June 3-5, to hear presentations and participate in a dialogue of "Baptists and Revivalism."  Within church dialect, conversion experiences, congregational singing, and baptism practices, the impact and legacy of revivalism shaped and re-shaped Baptists, according to speakers.
A paper by renowned church historian and Wake Forest Divinity School Dean Bill Leonard traced the influence of revivalism within the changing trajectory of Baptist conversion liturgies. The historical revival eras in America, in short, impacted the manner in which Baptists understood and verbalized salvation and conversion. The immediacy of salvation brought about by revivals remains a lasting legacy.
David Music, professor of church music at Baylor University, discussed the historical impact of revivalism upon Baptist hymnology. While Baptist hymnology clung to revival themes longer than music of many other denominations, late twentieth-century and early-twenty first century hymnals, according to Music, offer limited reflection of the revivalism of an earlier era.
Loyd Allen, professor of church history at McAfee School of Theology, analyzed the relationship between baptism and revivalism. Sheila Klopfer, professor of church history at conference co-host Georgetown College, explored the changing meaning of baptism in Baptist life and thought. Breakout session presentations focused on individuals, themes, movements, and events that comprise the story of revivalism among Baptists.
The BH&HS presented the W. O. Carver Distinguished Service Award to Pamela Durso, former associate executive director of the Society and current executive director of Baptist Women in Ministry. Bill Pitts, religion professor, Baylor University, was awarded the Norman W. Cox Award for Best Article Published in Baptist History & Heritage Journal. Doug Weaver, religion professor and director of undergraduate studies in religion, Baylor, received the Carolyn Blevins Meritorious Service Award. The Tennessee Baptist Historical Society was awarded the Davis C. Woolley Award for Outstanding Achievement in Assessing and Preserving Baptist History.
Bruce Gourley, new executive director of the BH&HS, challenged Society members to make use of digital media and church curriculum in the task of communicating Baptist history. He also encouraged Society members to remain faithful "guardians of the past" against the backdrop of popular, mythological Christian nationalism.
BH&HS president Mike Williams, historian and dean of humanities and social sciences at Dallas Baptist University, presided over the conference. Vice-president Delane Tew, director of Samford University's Christian Women's Leadership Program, and secretary Jimmy Byrd, professor of religious history and associate dean for graduate education and research at Vanderbilt University, assisted in the coordination of the conference.
Conference program details are available online, accompanied by photographs.
Next year's Society conference will be at Dallas Baptist University, May 19-21, 2011. The theme will be "Baptists and Education."
____________________________________________________________________
"CAROLYN WEATHERFORD CRUMPLER TO RECEIVE WHITSITT COURAGE AWARD"
by Pam Durso

The Whitsitt Baptist Historical Society invites you to our annual meeting at 1:30 p.m. on June 25, at the Cooperative Baptist Fellowship's General Assembly in Charlotte, North Carolina. The Whitsitt Society will present its annual Courage Award to Carolyn Weatherford Crumpler, executive director of Woman's Missionary Union, 1974-1989, and founding mother of Baptist Women in Ministry. Come share in this celebration and hear Carolyn tell about her journey.
Following the Whitsitt meeting, stay for the Baptist Women in Ministry workshop at 3:00. BWIM will host a panel discussion titled "True to Your Voice: Women of Courage." Loyd Allen, professor at McAfee School of Theology, will introduce and moderate the panel, which includes Andrea Jones, Melissa Fox, and Reba Cobb.
For more information about either meeting, contact Pam Durso by email at pamdurso@bwim.info.
Above photo: Carolyn Weatherford Crumpler
____________________________________________________________________
NOTABLE QUOTES
"It does religion no good when religious individuals and communities seek to advance religion through official government religious displays." Baptist Joint Committee for Religious Liberty General Counsel Holly Hollman, responding to recent California desert cross Supreme Court decision, in Report From the Capital.
"Dozens of studies by psychologists, neurobiologists, and educators point to the same conclusion: When we go online, we enter an environment that promotes cursory reading, hurried and distracted thinking, and superficial learning. Even as the Internet grants us easy access to vast amounts of of information, it is turning us into shallower thinkers, literally changing the structure of our brains." From "Chaos Theory," in Wired Magazine, June 2010, p. 114.
"Demands on their attention have never been greater, and technology constantly reminds young adults of the tasks, turmoil and chaos at hand …. the supply of young adults' time and attention is so restricted that they will only commit to those activities that yield the greatest perceived benefit." David Cook, Jr., a young adult and member of Second Ponce de Leon Baptist Church in Atlanta, Georgia (from the Georgia Baptist Heritage Council newsletter, April 2010, in an article entitled "Keeping Young Adults Involved in Church")
"It's time we the people had the courage and fortitude to take our country back. When I get back to D.C., there's going to be hell to pay …. Secure our borders, unshackle our industries and get rid of the regulations …. fight our way back to the light, to the truth, to the Lord God Almighty." Washington state U.S. Senate candidate Clint Didier, former Washington Redskins football player, and a Christian Conservative Constitutionalist.
____________________________________________________________________
DATES TO NOTE
Upcoming events of interest to Baptists
June 24                   Baptist Women in Ministry Breakfast (Charlotte, NC)
June 24-25            National CBF General Assembly (Charlotte, NC)
June 24                  William H. Whitsitt Baptist Historical Society Meeting (Charlotte, NC)
June 25                   Baptist Joint Committee Religious Liberty Luncheon (Charlotte, NC)
July 28-Aug 1       20th Annual BWA Congress (Honolulu, Hawaii)